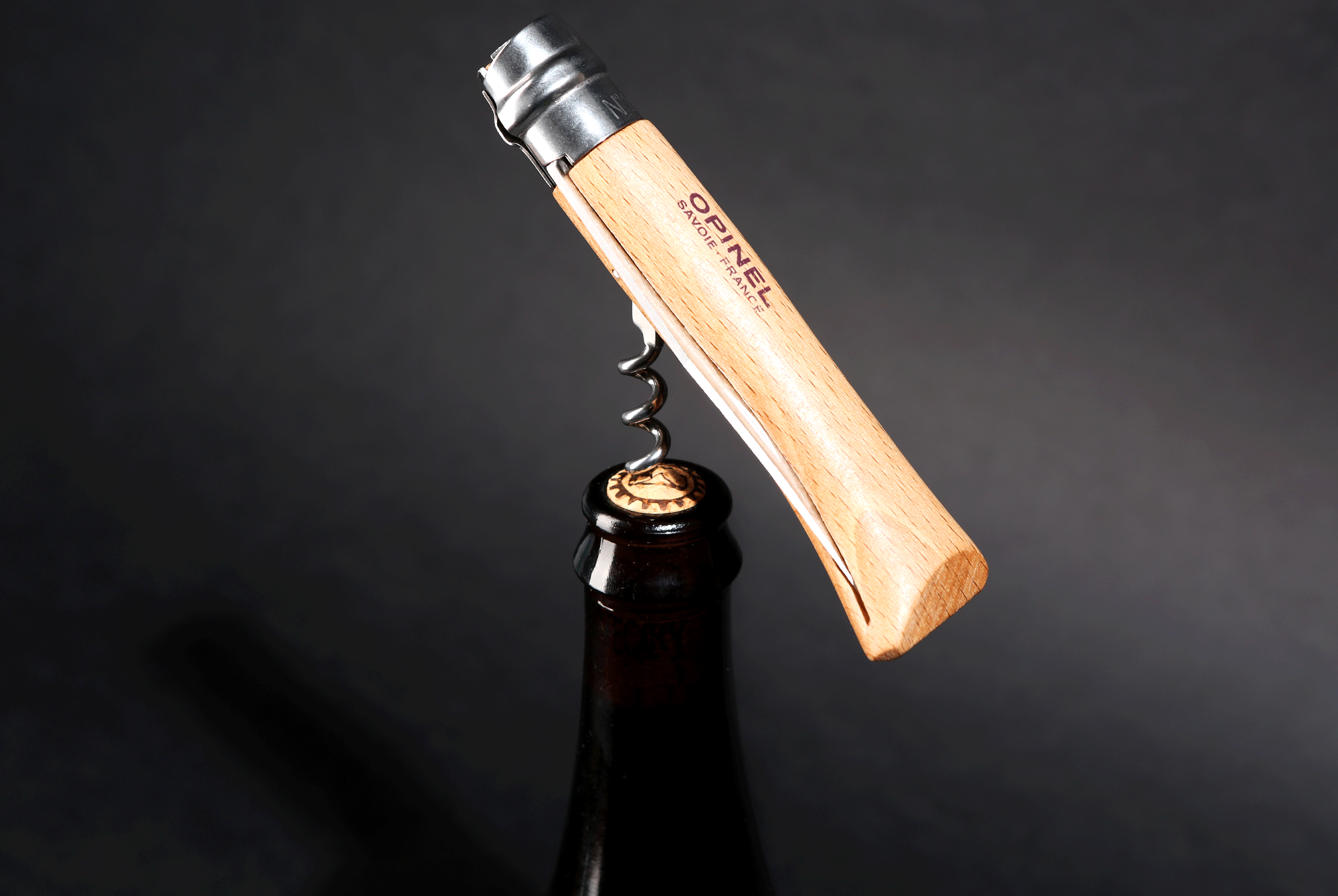 The Opinel #10 Corkscrew Knife
Once the purview solely of wine lovers and sommeliers, a growing number of beer fans are becoming drawn to the corkscrew, especially those with beers packaged in 500 or 750 milliliter bottles, which are typically meant to be cellared and aged.
It might seem silly to invest in an accessory, but like a good watch or necklace, a corkscrew says a lot about its owner. Are you a utilitarian? A perfectionist? Do you pay attention to details? We've found the best corkscrews for the everyday user, but also for those in the industry, or planning to accessorize a super secret lair. And in case you're in need of a bottle opener to pair with your brand new corkscrew, we've got you covered.
Best for the Everyman
Pulltap Double-Hinged Waiter's Corkscrew
It may be ubiquitous, but there's a reason every bartender and his cousin owns Pulltap's Double-Hinged Waiter's Corkscrew. It might not be the fanciest corkscrew on the market, but it gets the job done, and you can get 2 of them on Amazon Prime for $15.69. Keep both for when you lose one, or be a pal and give one to a friend.
Best for the Perfectionist
Brabantia Corkscrew – Matte Steel
Hit the bullseye every time. With the Brabantia's extra-wide body, its impossible to penetrate anywhere but the center, and the oversized handle makes it easy to pull out the cork. You could definitely do worse for $16, and it comes with a five-year guarantee.
Best for the Adventure Seeker
Opinel #10 Corkscrew Folding Knife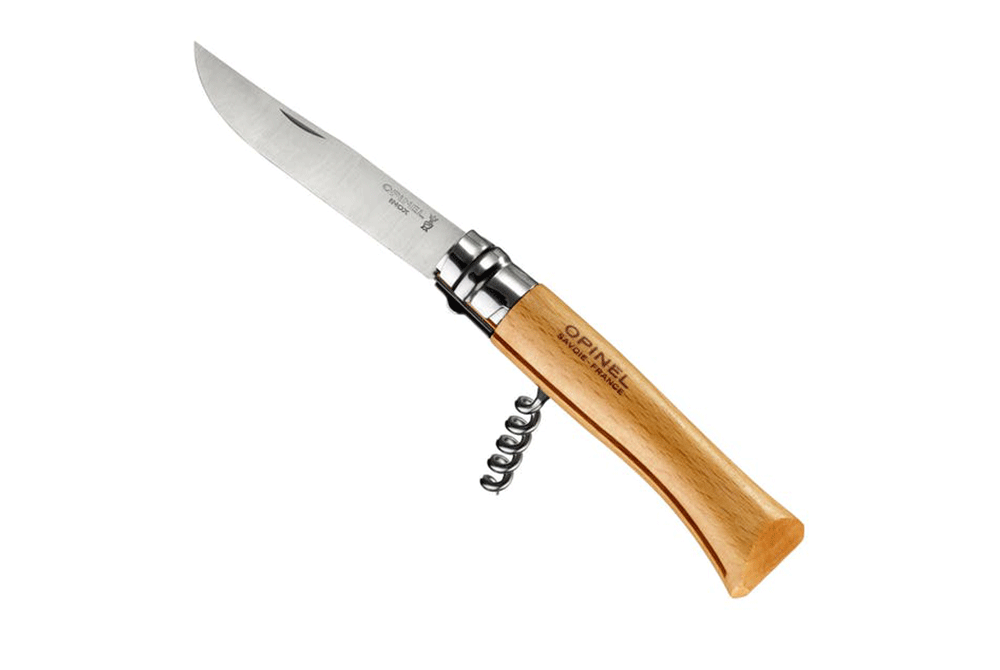 Opinel makes some of our favorite affordable knives and when we heard about the corkscrew/pocket knife hybrid, we were intriguded. It wasn't until we saw it used in practice around a campfire to shave off some melted raclette and then open up a bottle of natural wine that we decided to get the Opinel #10 for Hop Culture HQ. Take this EDC-essential on the trail with you for a perfect beer and cheese campfire combo.
Best for the Iconoclast
OXO Vertical Lever Corkscrew
The OXO Vertical Lever Corkscrew has a design that sets it apart from the competition, and allows you to remove corks in two easy motions. Also comes with a removable foil cutter.
Best for James Bond
RBT Electric Corkscrew
We've seen electric openers before, but never one this pretty. Designed by RBT, a small team of innovative designers based in Seattle, Washington, the shotgun-shell shaped corkscrew runs on a rechargeable battery that's good for more than 30 opens. The Electric Corkscrew works with any type of cork and also includes a built-in foil cutter.
Best for the Collector
The Durand
You ever have a cork crumble while you're trying to pull it out? Made specifically for aging and crumbling corks, The Durand's unique design eliminates this problem. Sure, it's $125 for a corkscrew, but who wants floating bits of cork in their vintage lambic?
Liked this article? Sign up for our newsletter to get the best craft beer writing on the web delivered straight to your inbox.