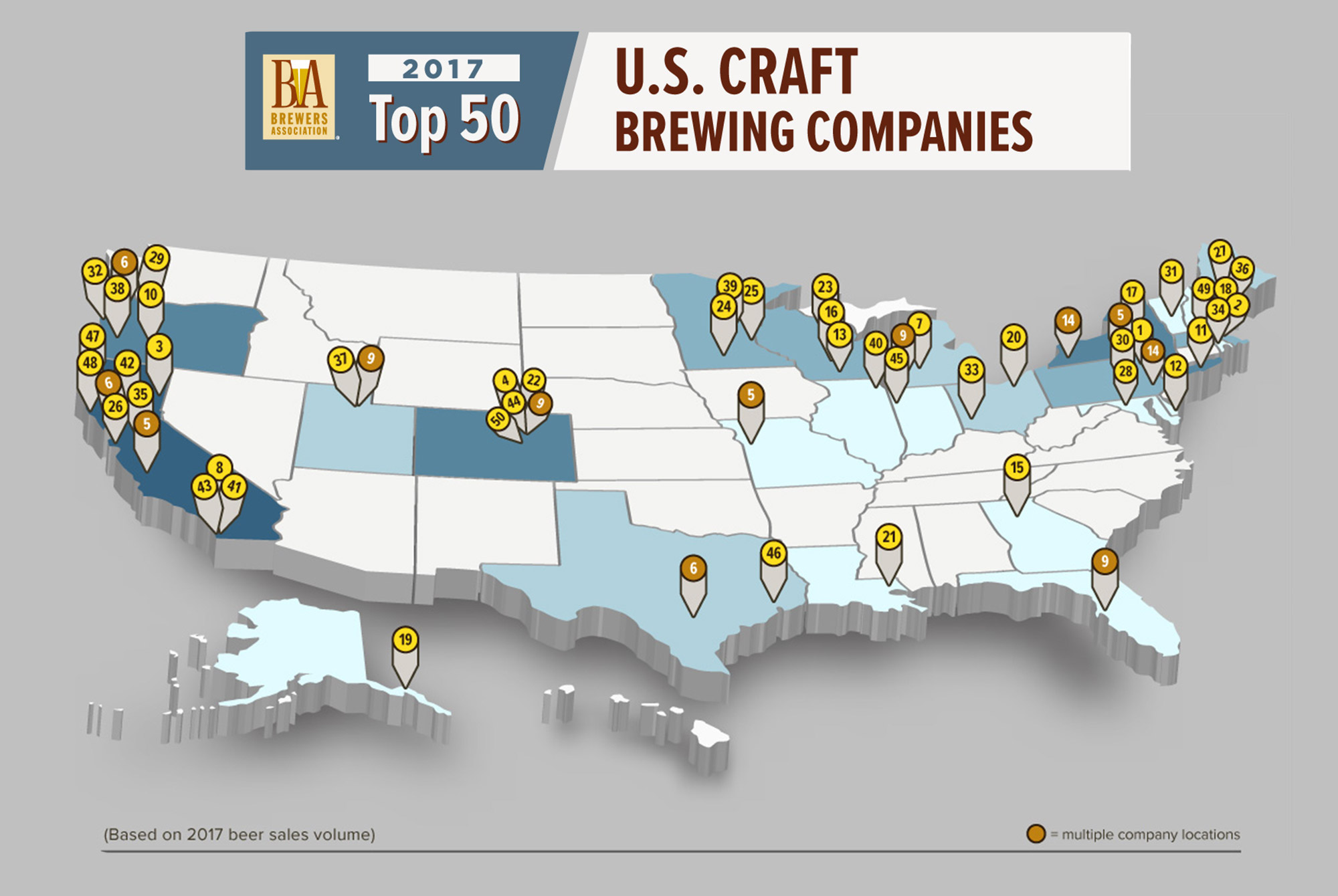 Every year the Brewers Association (BA) releases a list of the top 50 craft brewing companies based on beer sales volume. Of the top 50 overall brewing companies, 40 were small and independent craft brewing companies, as defined by the BA.
While small upstart breweries constantly expand and innovate, the top 50 list more or less stays the same year after year due to the sheer scale of those on the list. And with each annual release, you can count on craft beer fans complaining that these breweries are not "craft," in the sense that every brewery on the list is heavily distributed, whereas many craft darlings don't distribute beer past their own front door.
There are a few interesting changes in the 2017 list. 21st Amendment jumped up five spots from 31 to 26. Three Floyds didn't make last year's list but secured the 45th spot. Also, Sixpoint, which was at 43 last year, fell off this year's list.
Check the graphic below from the Brewers Association to see the full list.