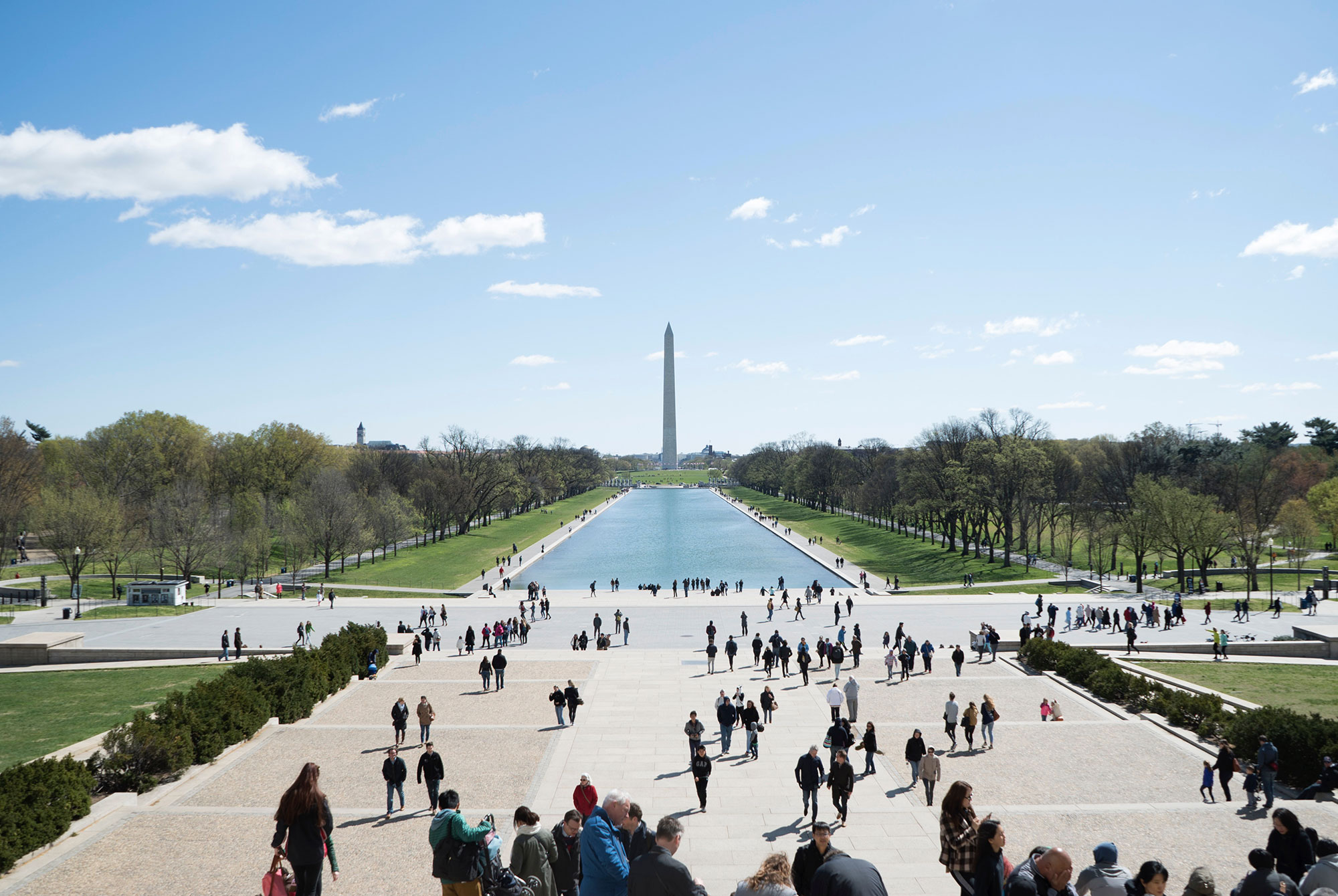 America's capital has a rep for being cutthroat and incendiary. Thankfully, the beer scene is anything but.
Washington, D.C. isn't just a tourist destination, the hotbed of political backstabbing, or the site of a 5th grade class field trip — it's also a downplayed beer destination. Although it doesn't have the volume or pedigree of cities like Denver or Portland, it certainly has high quality suds.
Between all the delicious food and beer, be sure to squeeze in some time at one of the free museums or just enjoy a nice day outdoors in the city. In the summer, the weather is brutally hot and humid, but otherwise a walk or bike ride around the nation's capital is a great way to spend an afternoon. Or, stay inside and drink some beer.
Here's a guide to beginning your beer pilgrimage through D.C.
A List Of The Best Beer And Breweries In Washington, D.C.
Breadsoda
2233 Wisconsin Avenue NW | (202) 333-7445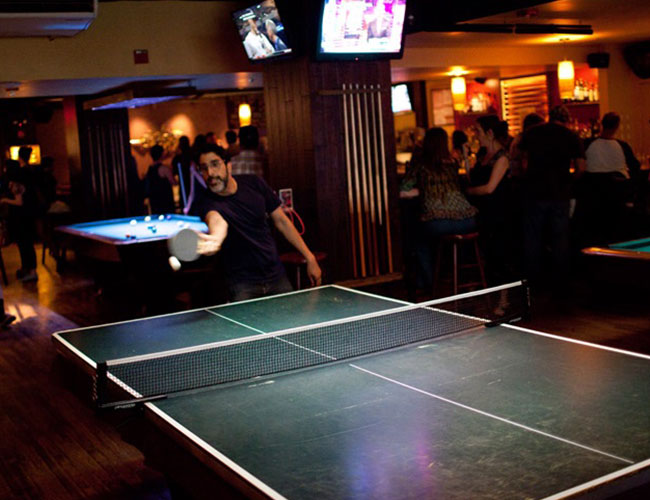 3:00 pm — Lunch and billiards. During the day, Breadsoda dishes out sandwiches and beers. Late night, it becomes a hotspot for young professionals playing pool, board games, and trivia. Not a bad place to start your journey through D.C. Hang out at this dive-ish bar for the afternoon, try some local beers, and shoot some pool.
Mad Fox Taproom
2218 Wisconsin Avenue NW | (202) 791-0389
4:30 pm — Just across the street. Head over to Mad Fox for some more beer and casual vibes. The beer is brewed in Falls Church, Virginia but swing by the Glover Park location just north of Georgetown to get a taste of Mad Fox and enjoy this residential and removed section of DC.
Pizzeria Paradiso
3282 M Street NW | (202) 337-1245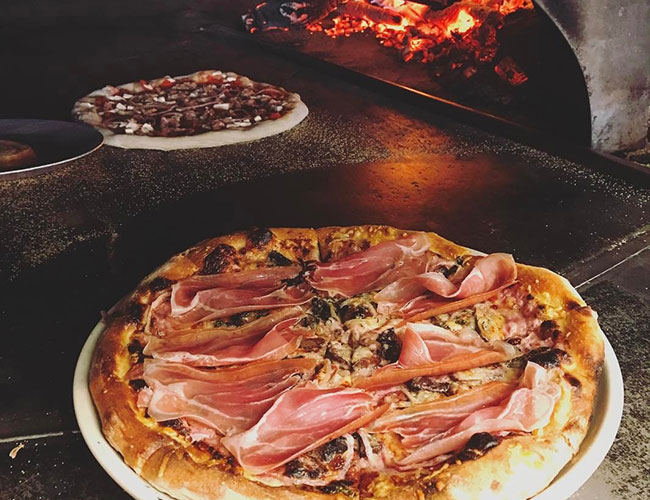 6:00 pm — Pizza. I promise there's no naming bias with this spot (Editor's note: the author's name is John Paradiso). Paradiso has some of the best pizza in D.C. The Georgetown location is cozy and homey, with dim lights and comfortable decor. Plus, head downstairs for one of D.C.'s best beer bars. After pizza and drinks, stroll along M street or even go down to the Potomac for a walk along the water.
The Sovereign
1206 Wisconsin Ave NW | (202) 774-5875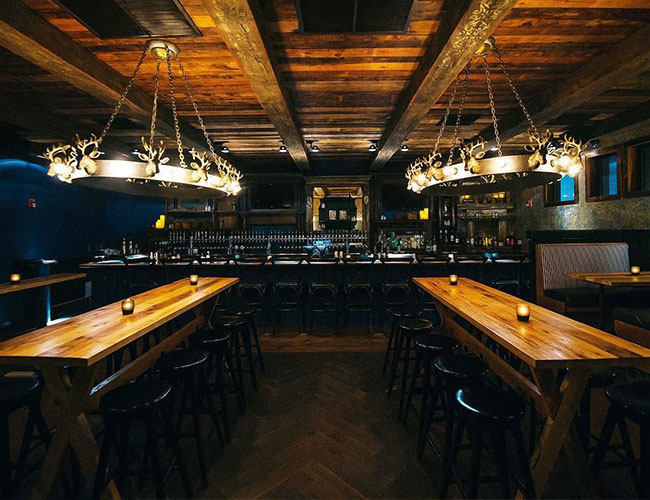 9:00 pm — Belgian Beer. It may take a few minutes to find this tucked-away, Belgium-meets-Georgetown pub, but it'll be worth it. The bar is stocked with plenty of imports as well as stateside, Belgian-inspired brews, organized by flavor profile instead of style. The staff is knowledgeable and is sure to direct you to an amazing beer. And, if you haven't had your fill of delicious pizza, the menu features hearty Belgian eats.
The first time I visited Sovereign, I actually had the great fortune to spend some time in the bottle room. There was a ridiculous assortment of Lambics, Witbiers, and Trappist ales. Rows and rows of Rocheforts and Westvleterns. Before leaving, I'd highly recommend splurging for bottles from Cantillon and Drie Fonteinen.
More Of The Best Breweries In Washington, D.C.
Union Market
1309 5th Street NE | (877) 775-3462
10:00 am — Breakfast. Although it's on the outskirts of the city, Union Market is a great place to start your morning. Fill up on coffee and breakfast sandwiches as you stroll through the pop ups and local food vendors. Usually, there are fun events going on during the weekends, like film screenings or art shows.
Atlas Brew Works
2052 West Virginia Avenue NE #102 | (202) 832-0420
12:00 pm — Ivy City. Just down the street from Union Market is Atlas Brew Works. Best known for their easy drinking California Common, Atlas has some unique beer styles in the tap room. Plus, Ivy City is home to a little craft spirits neighborhood with distilleries like New Columbia, Republic Restoratives, and Joseph Magnus.
DC Brau
3178 Bladensburg Road NE B | (202) 621-8890
2:00 pm — DC's First Brewery. While you're out in Ivy City, venture even further and swing by DC Brau. The taproom is snug but stay for a few rounds of beer before taking some cans to go. DC Brau was the city's first brewery since Prohibition, so it's worth sticking around to hear some of DC's brewing history. Last I checked, Mike Stein, brewer and beer historian, is still offering tours at Brau. If he's around, chat him up to learn more about beer in our nation's capital.
Bluejacket/The Arsenal
300 Tingey St SE | (202) 524-4862
4:00 pm — Beer Lunch. Trek across town to the Navy Yard for some of the best lagers and cask ales around. On a nice day, bring your pint outside and enjoy the fresh air on the patio. The brewery is located right next to Nationals Park, so if you can't make it to a Nats home game, this is probably the next best thing.
Right Proper Brewing Co. (Shaw)
624 T Street NW | (202) 607-2337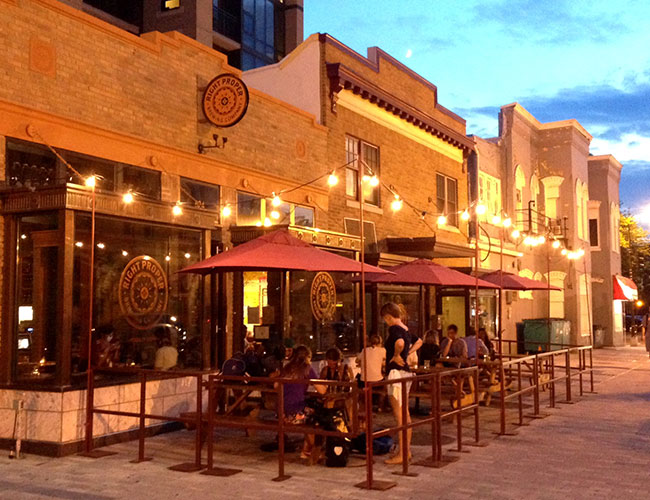 6:30 pm — Beer for the soul. Right Proper has a production facility out in Brookland and a brewpub in the Shaw neighborhood. You can't go wrong with either spot, but on this trip, we'll send you to the Shaw location. The brewery makes some of my favorite sour, funky beers. Enjoy a laid back evening in this historic neighborhood of D.C., home to the African American Civil War Memorial and Howard Theater.
Smoke & Barrel
2471 18th Street | (202) 319-9353
8:00 pm — AdMo. Stroll down 18th Street in the eclectic neighborhood of Adams Morgan for plenty of great eats. I'd recommend the BBQ at Smoke & Barrel, but some other highlights include the Mexican/Peruvian food at Las Canteras and upscale comfort food at Bourbon. All of these spots feature solid drink lists, but the beer program at Smoke & Barrel is particularly spot-on. If you're feeling something stronger, though, definitely stop by Bourbon for top-notch whiskeys from local distilleries like Joseph Magnus and One Eight Distilling.
While you're here, be sure to visit Smash Records, a true cultural icon of the neighborhood. Home to mostly punk and hardcore music, flip through new hits or scan Smash's discount stacks for fun, hidden gems. On my last visit, I scored a $4 copy of Abbey Road with "Property of Nicole Miller" eerily scribbled on the front and back cover. Jackpot.
The Black Squirrel
2427 18th Street | (202) 232-1011
10:00 pm — Shut it down. Close the night in Adams Morgan at the Black Squirrel. This AdMo hotspot features lots of food and drink specials as well as tons of tap takeovers and events. Check their calendar to see what's coming up.
A Continuation Of The Best Breweries In Washington, D.C.
ChurchKey/Birch and Barley
600 Massachusetts Ave NW | (202) 464-3001
11:30 am — Brunch + Beers. I'll make a controversial statement: D.C. is the brunch capital of the country. Make a reservation at Birch and Barley, which is located right below the incredible beer bar ChurchKey. Enjoy a hearty brunch before trotting upstairs to try one of the hundreds of beers available on tap, from a cask or in a bottle. Beers here are also organized by flavor profile, so if you're feeling something hop forward or in the mood for a roasty beer, ChurchKey has you covered.
Aslin Beer Co.
257 Sunset Park Drive | (703) 787-5766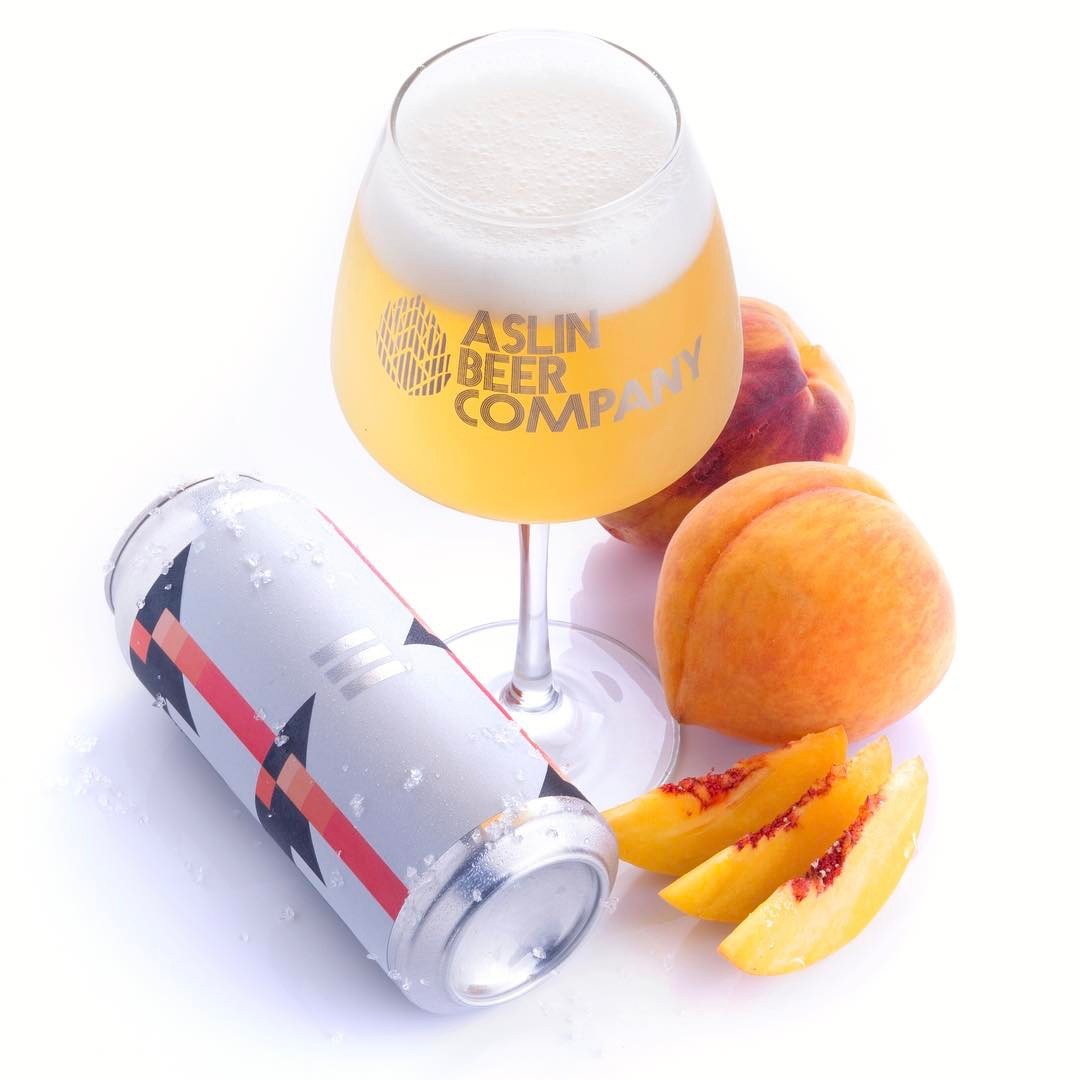 2:00 pm — Beer to go. Any beer trip to the DC area should include a pitstop at Aslin Beer Co. in nearby Herndon, VA. Each week features new releases, so check Aslin's social media to see what they'll have. You'll have to take these beers to go, but they'll be a great piece of your trip to bring home.
Ocelot Brewing Co.
23600 Overland Dr #180 | (703) 665-2146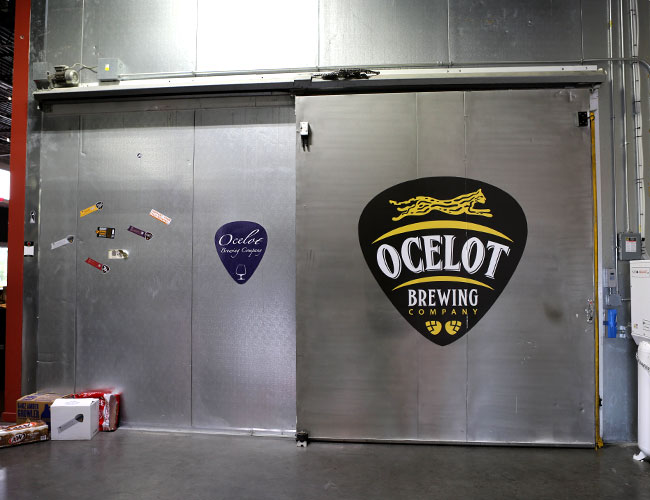 2:30 pm — Beer to stay. Hidden in an industrial park near Dulles Airport is Ocelot Brewing. After you've picked up your Aslin cans, grab a beer at Ocelot's spacious taproom just 15 minutes away. Try one of their stellar IPAs and take a tour of the facility. Ocelot also has bottles and growlers to-go.
Port City Brewing Co.
3950 Wheeler Avenue | (703) 797-2739
4:30 pm — Optimal beer. Port City brews one of the best witbiers in the country. It also happens to be their best seller, which is great news for fans of yeast-forward beers. Stop by Port City in Alexandria, just outside of D.C., to get your hands on Optimal Wit. While you're downtown, stroll through the charming, historic town to complete your D.C. beer experience.