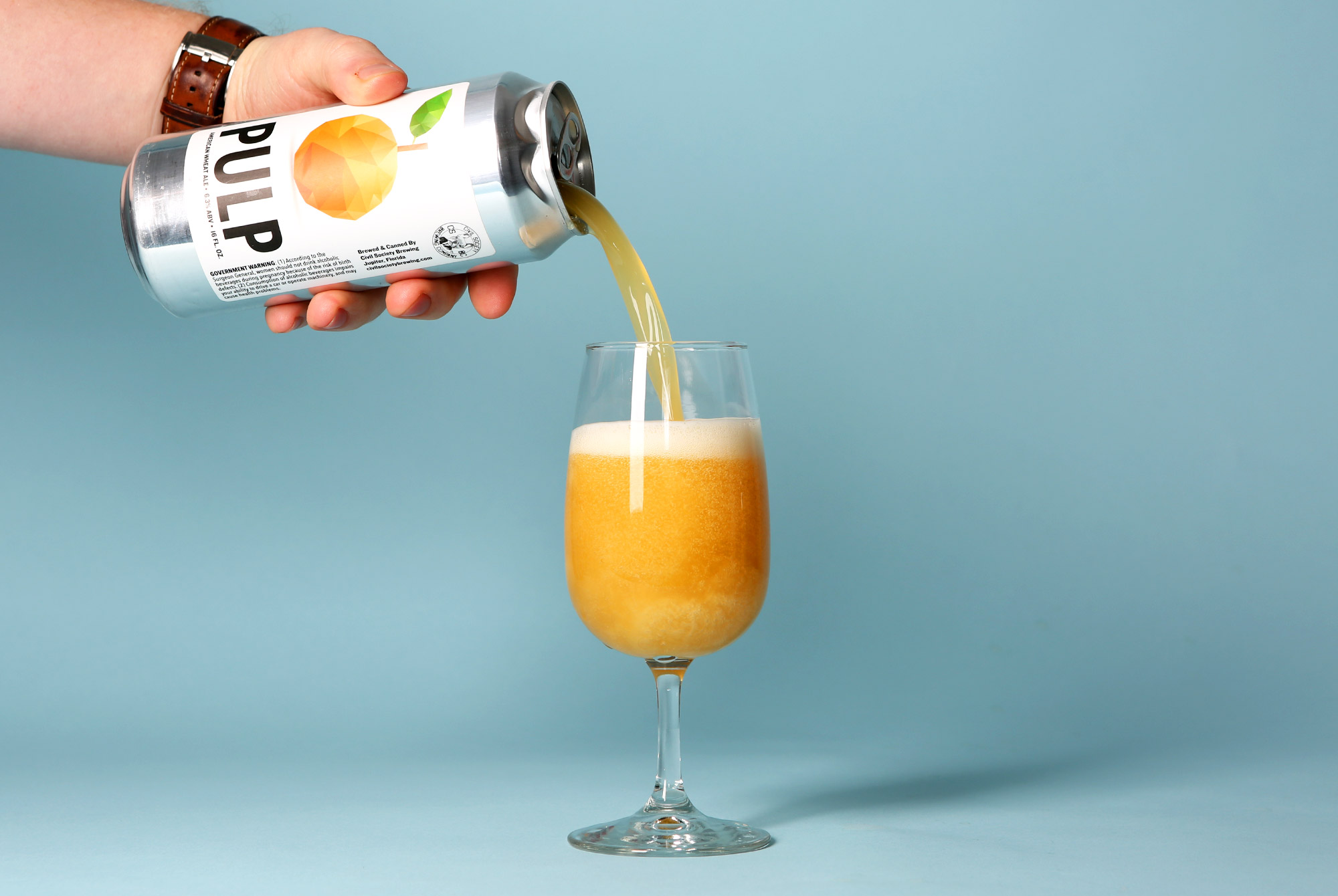 Photography by J. Travis Smith
Every meteoric rise brings with it doubt, and the IPA is no exception. Is it worth all that hype? Didn't it feel more like a craft beer insider's treasure before you overheard your mom's friends talking about it? Surely it's a trend that can't last forever, right?
Over the last three decades, the IPA has gone from niche to respectably mainstream to a near monopoly. According to this hop trend examination from The Daily Beast, brewers joke that "IPA" stands for "Increases Profits Automatically," "I'll Pour Another" for bartenders. The Brewers Association reported that in 2016, IPAs alone accounted for a quarter of craft beer volume, with pilsners, golden ales, and pale lagers combining to equal one third. Beer Connoisseur published findings from Chicago marketing research firm IRI for 2016, as well, which listed the sales in dollars of different beer styles in supermarkets, convenience stores, and big-box stores. IPAs topped all lists. Just last week, the Brewers Association officially recognized "hazy or juicy" pale ales and IPAs as a distinct style of beer. (Three styles actually.)
This kind of popularity makes the IPA especially vulnerable to criticism. The most common refrain is that the IPA's total dominance is killing creativity in craft beer, stomping out the opportunities for any other beer style to be experimented with and embraced. People love IPAs, though, plain and simple. So, what does the future of the IPA look like? Is there room for it to evolve, can it foster instead of kill creativity in beer? Is there any opportunity for other styles to shine, and how would those styles relate to the hop craze of beer in America? We turned to some experts — a brewer, a bar buyer, and a hop grower — to find out.
Why does the IPA seem so especially popular now?
It's easy to forget that IPAs were a modestly popular and steady choice for over thirty years when, more recently, our Instagram feeds filled with can hauls of hoppy beer. Breweries are now garnering cult followings with limited releases that people line up around the block to score. Founder and president of New Jersey's Magnify Brewing Eric Ruta points to Sierra Nevada's Pale Ale as one of the longest-running go-to's in hoppy beer, and that particular offering debuted in 1981, in a time when it wasn't yet appealing to use the term IPA. Similarly, first brewed in 1975, Anchor Brewing Co.'s Liberty Ale was an early IPA that chose to forego the moniker in favor of the accessibly simple "Ale."
So, why now? With IPAs having been on the scene for decades, what's behind the more recent total takeover?
"IPAs three or four years ago weren't so drinkable. You know, 100 IBU, super bitter," Ruta says. "People have always gravitated toward hoppiness but the trend now is approachability, which is pretty cool."
Darren Stankey, Market Research Analyst for hop growing firm Hopsteiner, explains what that shift in feel and flavor means for brewing.
"[The New England IPA] has really challenged traditional hopping methods. Instead of adding hops in the kettle for bittering, they rely almost solely on late kettle/whirlpool hop additions for flavor and aroma and substantial dry hopping for intense hop aroma. So what the drinker gets is a hop bomb with very little hop bitterness."
Kevin Brooks is the buyer and manager at Top Hops, a craft beer store and bar in Manhattan's Lower East Side. He rounds out the reasoning that increased approachability is to thank (or blame, depending on your prerogative) for the IPA going from team player to spotlight-stealer. He says that as long as he's been in beer, the IPA has been the flagship beer of almost every brewery he deals with. The decrease in bitterness and the increase in juiciness is what's gotten the attention of people who wouldn't have chosen an IPA before. That might mean, however, that a whole new substyle is forming, branching off from IPAs.
"It's absolutely true that IPAs becoming more approachable and losing the very things that make it an IPA, like bitterness, are exactly why they're such an especially huge trend right now," said Brooks. "Now it's the New England IPA substyle, and I think that was done in part to separate it from other IPAs, but now I think there are hallmarks of the IPA style being left behind."
Are IPAs a bubble that can and will burst?
"I think a lot of the line-being-on has a lot less to do with beer and a lot more to do with FOMO, and with people thinking, 'Oh, this is something that's hot and I want to be a part of it,'" said Brooks.
The can release culture could possibly be its own trend, one about the thrill of the acquisition, comparable to sneaker culture. When the writers behind "end of days for IPAs" pieces theorize about the bubble bursting, it's more likely that 4AM lineups for four-packs is the bubble, rather than an entire beer style that's been popular for decades and that continues to evolve and innovate.
Short of a crystal ball, no one can confidently predict where IPAs will be in two, five, or 10 years, but there's no evidence they won't still be a favorite in some iteration.
"I don't think hop people think there's a bubble, and I hear that a lot with IPAs," Ruta says. "Hoppy beer is not going anywhere. The style might change. Hazy is now the style and I'm not saying hazy will always be the style. If you look at what breweries' flagships have been over the course of the last 20 years, the stuff that sells the most and that people latch onto is hoppy beer."
Are IPAs killing creativity in craft beer?
Far from being a bubble, there's no reason for IPAs to lose their position as a top choice in beer styles. That leaves infinite time for experimenting with different sub-styles and brewing methods, which addresses another refrain of the hand-wringing IPA think pieces that make the rounds: that IPAs are a nail in the coffin of creativity in craft beer. Just like there's no sign of IPAs going anywhere, there's no sign of creativity slowing for IPAs or beer in general. Take just a few of Ruta's offerings, for example. His breakfast DIPA series includes the "Strawberry Short Stack," brewed with oats, strawberry purée, maple syrup, and lactose, and "Frosted Flakes," brewed with oats, vanilla, and lactose. Their "Keep It Mello" series, a collaboration with SØLE Artisan Ales, consists of three marshmallow-celebrating DIPAs: "Fluff," "S'mores," and "Ambrosia." Ruta doesn't see any limit to what can be done with an IPA, and therefore no risk to creativity drying up in craft beer.
"Just because you throw different hops in a beer doesn't mean that's all you can do. We're never going to stop being creative and we're always going to push the boundaries," said Ruta. "So when people say it's the death of creativity in craft beer, they're thinking very one-dimensionally. How exciting is what's going on at Tired Hands? I just saw that they're releasing an ice cream sandwich double IPA, that sounds fucking awesome."
Stankey agrees that there is no limit to the possibilities for IPAs, seeing the infinite options from the most basic, important level: the hops. "There are over 100 hop varieties out there that give off different aromatic and flavoring characteristics; the combinations for what can be done are endless," said Stankey. "With the now popular addition of fruits and herbs in the brew kettle and the process of dry and wet hopping, it really is quite fascinating how creative brewers are."
Stankey points out that hop growers themselves are continuing to think up new approaches, too, laying the groundwork for the never-ending bank of ideas.
"What first starts in ground as a plant has now worked its way into processing facilities that are able to harness concentrated forms of the plant in essential oils, extracts, and resins. These concentrated forms open an even wider range of possibilities for brewers, not to mention our breeding program is heavily invested in the discovery of new hops," said Stankey. "We have three new experimental varietes (#04190, #06297, #09326) and seven proprietary varieties that we've taken to full commercial production."
Brooks sees creativity with IPAs as a double-edged sword. He thinks that sub-styles like the New England IPA becoming so massively popular means that every brewery will feel compelled to have one on rotation, leading to a lack of diversity and fresh options. However, he points out that breweries have no choice but to get creative if they want their version of that New England IPA to get drinkers' attention.
"Every brewer is trying to make the same beer, the hazy juice bomb IPA. When everyone is doing the same thing, there is an immediate lack of creativity. But then it means that in the field, you have to be creative and at least a good marketer to stand out," said Brooks.
Where do IPAs go from here?
Endless possibilities aside, the safest bet is that IPAs will simply continue as one of the most popular choices in beer. IPAs, themselves, are not a fad, but the can release culture could die down, or the pendulum may swing back to straightforward flavors rather than fruit- or adjunct-enhanced. Alongside their portfolio of boundary-pushing IPAs, Magnify maintains a stable of more classic IPAs, too. Across the industry, for every triple dry-hopped, lactose-brewed DIPA, there's a basic IPA that's well done, remaining just as appealing. Wherever the juice bombs go, the dependable IPAs aren't going anywhere.
"They're what I call modern IPAs, unfiltered or featuring juicy hops like your Citra and Mosaic, but still having bitterness balanced with those fruit flavors," Brooks says. "Barrier 'Money,' Grey Sail's 'Captain's Daughter,' Cigar City 'Jai Alai,' Ithaca 'Flower Power.' These are beers that I think have a foot in the past and are stepping into the now, with better brewing. It's the classic IPA with more hop flavor."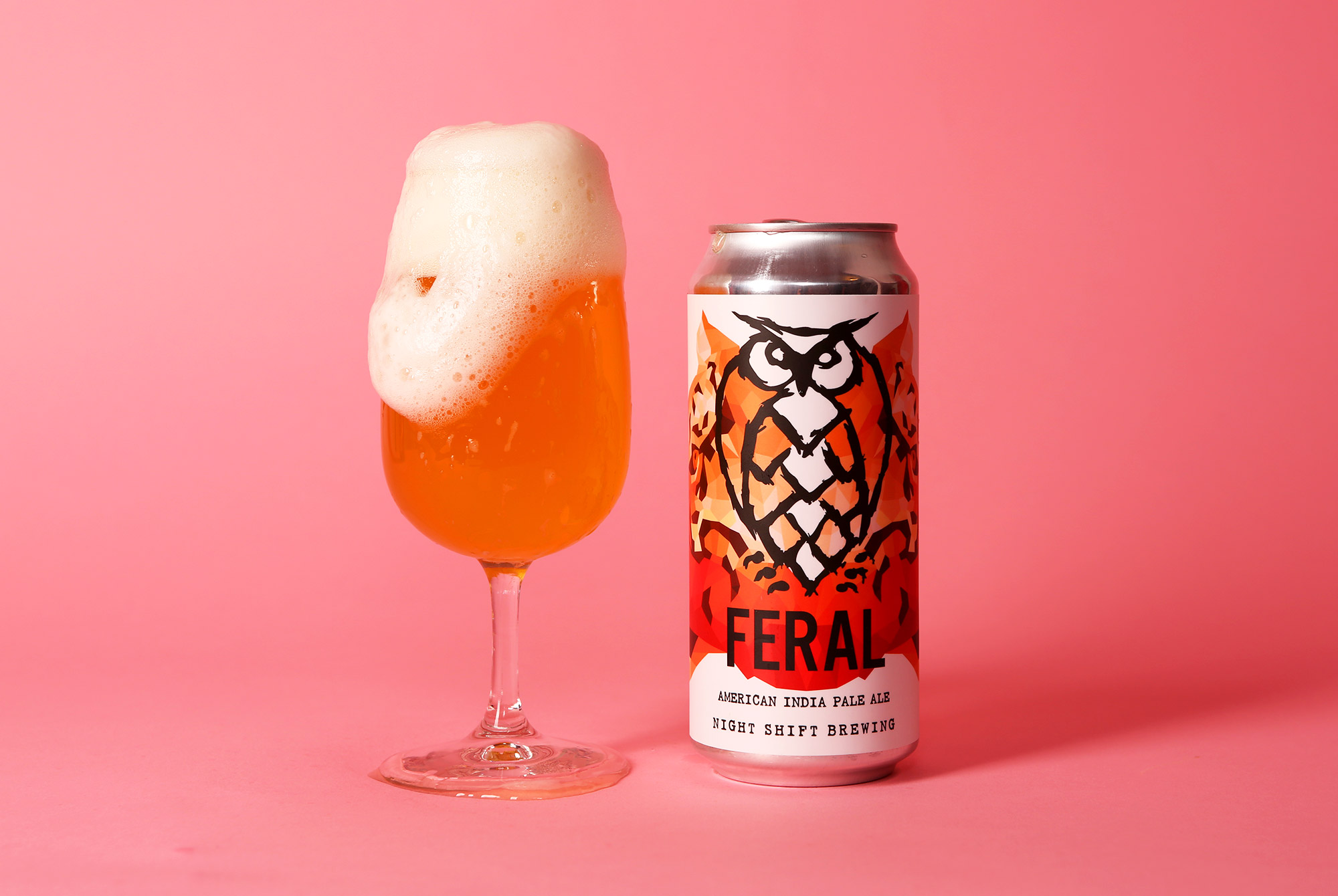 Can any other styles steal the IPA's thunder?
With such a strong base of straightforward IPAs and such endless potential for new twists, it seems that few other styles have enough of a perfect storm of characteristics to pose a threat to the IPA reign. Even other styles that are up-and-coming or holding steady as tap-list favorites relate back to what makes the IPA a crowd-pleaser. Stankey points to the quiet resurgence of pilsners, and how they have a hoppier profile than traditional American lagers, meeting the needs of people who want a beer that is light and sessionable as well as hoppy. He also names the sour beer as a style on the rise, explaining that, like the IPA, there is a wide range of possible flavor profiles, potential for unique iterations, and the presence of dry-hopping. Ruta echoes this assertion, also able to draw a line between sours and IPAs.
"What do you get from hazy IPAs? Approachability, citrus, and tropical fruit notes, and here you're literally getting a base from the sour beer with a ton of fruit. It's like slightly alcoholic fruit juice," said Ruta. "It's a branch off from the IPA style, in terms of what people are looking for."
As if to prove that no style is safe, Brooks specifically calls out sours as not being the next big thing, explaining that as much as we might hear about exciting offerings here and there, they're still a niche of a niche. While it's an exciting time for pilsner fans, we probably shouldn't expect to see anything resembling a craze — at a panel for this year's NYC Beer Week, brewers from Other Half Brewing, Interboro Spirits and Ales, Fifth Hammer Brewing, LIC Beer Project, and Hudson Valley Brewery spoke about how expensive pilsners and lagers are to make. Consumers have an expectation for them to be the cheapest beer styles, but considering how long a pilsner takes to make, they're simply not economical. The takeaway might be to stop worrying about the state of craft beer, because the people behind it are confident in the possibilities, and to keep enjoying your IPAs whether they're balanced with bitterness or brewed with astronaut ice cream.
"Who could say what could replace IPAs?" Brooks asks. "It's some iPhone beer that isn't here yet."