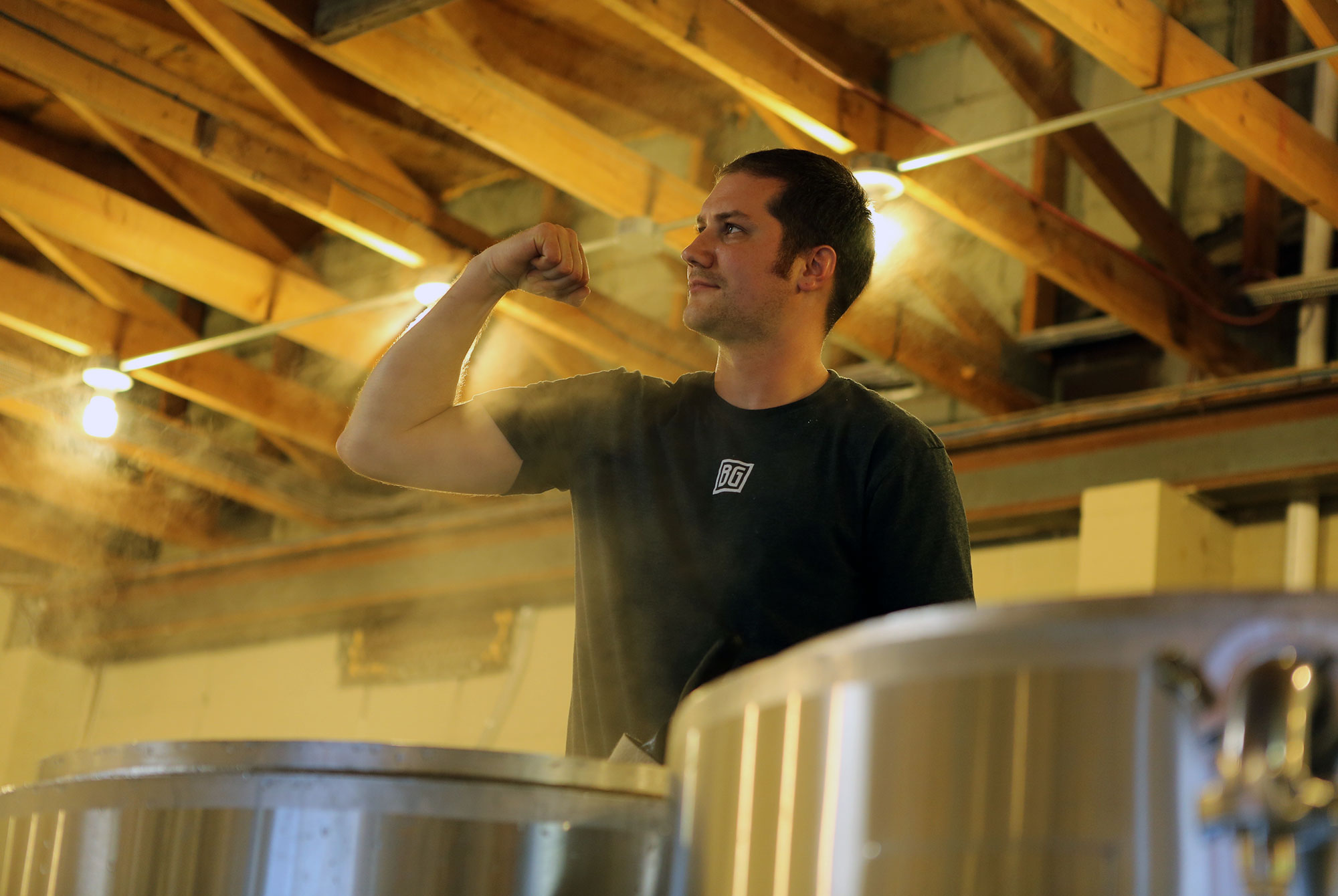 Brew Gentlemen brewer Rob Dillman showing off his sick guns.
Photography by KG
In May 2014, when Brew Gentlemen launched in Braddock, Pennsylvania, few signs indicated that in two years they'd be making some of the country's most renowned IPAs. Look at the facts: two 23-year-old founders opened a brewery in a working class neighborhood that hadn't seen a new restaurant since 1986. Not exactly a recipe for success.
However, Brew Gentlemen beat the odds and flourished, largely by defying convention. Most of their beer is distributed through their Braddock taproom; despite demand, they can count their local accounts on one hand. And they rarely participate in beer festivals or collaborations.
We dubbed 2016 'The Year of No'
"We dubbed 2016 'The Year of No,'" said Asa Foster, one of Brew Gentleman's two co-founders. "If you're not saying 'hell yeah,' about something, say no."
The idea comes from a short post by CD Baby founder Derek Sivers and contrasts sharply with the strategies of many new brewers, who try to participate in as many opportunities as possible. Beer festival? Why not? Collaboration? Sign us up! But Brew Gentlemen believes that less is often more.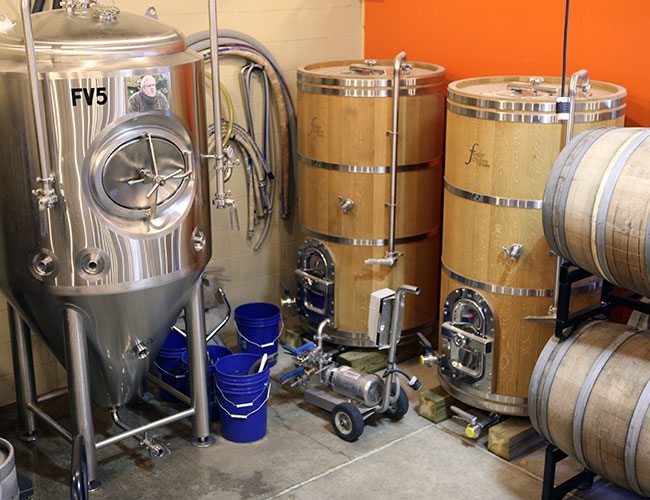 "We shine when we're focused," said Foster. "Think of it in terms of any machine: the more moving parts, the more opportunities there are for it to break."
The brewery's decor matches its founders' minimalistic attitude: white paint, clean glass, smooth wood. Recently, the brewery dropped the "The" from their name, going from "The Brew Gentlemen" to just "Brew Gentlemen." Less moving parts.
"In this industry, you have so many goddamn opportunities to do all sorts of crazy shit," said Foster. "But we learned pretty damn quickly the setbacks that you have when you have way too much shit going on."
For now, the brewery seems comfortable playing to their strengths, which means stripping down anything non-essential. And in the case of Brew Gentlemen, when everything gets stripped down, only one thing remains: incredible beer.