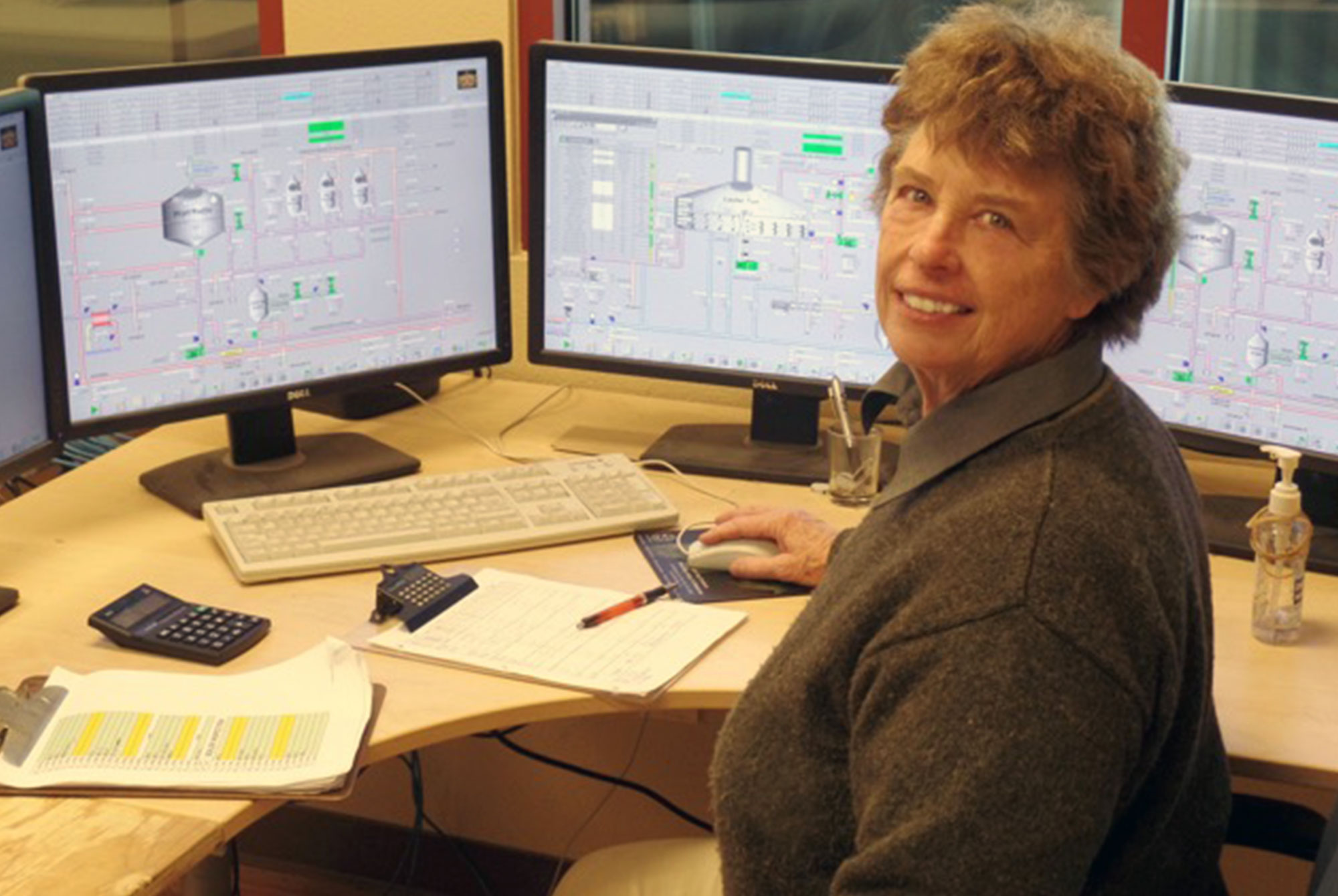 Photography by Lost Coast Brewery
1983. Barbara Groom was driving on California's 101 through Hopland, almost 2 hours north of San Francisco. Tired of her career as a pharmacist, she was desperately searching for a new calling. A few new ideas; none of them stuck. Maybe it was fate that brought her through Hopland during the grand opening of the Mendocino Brewing Company, California's first brewpub and the nation's second since the repeal of the 18th Amendment. Maybe it was just good luck. Either way, after pulling into the parking lot and asking some questions, she knew exactly what to do with her life: despite the fact she she'd never brewed anything but wine, she began brewing beer.
"As soon as I saw that it was something I could do, I wanted to do it," she said.
After six years of research and development, the doors of Lost Coast Brewery, originally located in Arcata, California, finally opened in 1990. The transition from pharmacist to brewer suited Barbara well.
"I quit my job as pharmacist when they started building the brewery and have never looked back," she said. "Not once!"
Barbara prides herself on brewing beer that is well-balanced and that goes down easy. This simple and straightforward philosophy shines through in beers like her Downtown Brown, which she originally brewed to go with pizza, and in her Great White, an unfiltered Belgian Witbier. At a time when most "dark" beers were made with artificial coloring, the complexity of Lost Coast's beers made the brewery popular almost instantly.
Since opening, Lost Coast has outgrown their original space and expanded twice, going from a 10-barrel system to a 30-barrel system and now to a 120-barrel system. Barbara attributes the success of her company to a deliberate and well planned financial model. "I knew when I started that I wanted to get as big as possible, but my financial philosophy is to pay for it as you go, so we had revenue to pay for each expansion," she said.
At their current location in Eureka, California, Lost Coast Brewery inhabits a niche that is drastically different than the one in which it was born. When Lost Coast first opened, distributors worked with five or six breweries. Now, with almost five thousand breweries operating in the US, each distributor works with fifty to sixty breweries, which makes individualized attention more difficult. Additionally, the 120 barrel system is not quite functioning at full capacity.
"We will continue to expand as best we can, but with nine hundred breweries opening this year it's been hard," she said.
Over the past 26 years, both Barbara and Lost Coast have weathered storms within the industry and have always come out on top. Compared with many of the new breweries, Lost Coast has experience on its side. Trends and fads rise and fall but Barbara watches them run their course, knowing that her business can handle the fluctuations. Not only is she a craft beer OG, but she is one of only a few prominent women in a traditionally male-dominated industry. She knows how to roll with the punches. Looking back on her career in beer, she said, "I'm sure there were a ton of obstacles, but I can't remember them all. You just have to not notice and plow ahead."
Which is exactly what Lost Coast Brewery will continue to do.