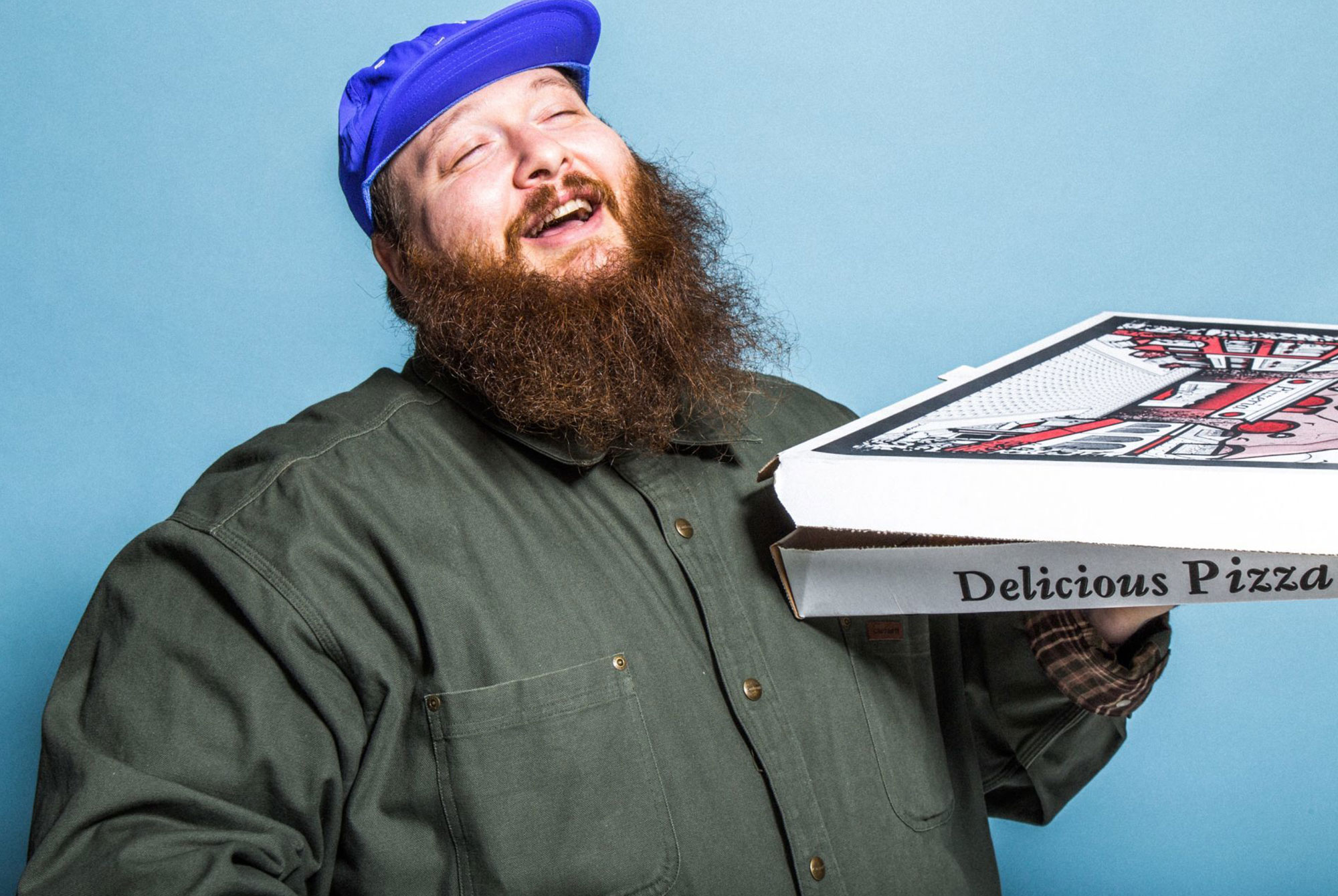 Dear Action Bronson,
I know you don't drink beer. Your press guy, Ryan, told me: "Thanks for reaching out, Evan, but he doesn't drink beer." I was shocked. Not even a saison or a lambic? I know you're a wine guy…but these beers are often closer to an earthy wine than a classic beer. I'm not mad, of course, just wishing you'd give at least one beer a shot.
Actually, I'll make you a bet. Action, Bronsoliño, Bam Bam, not all beers are flat and uninteresting. Here's a six-pack. One I made especially for you. If you agree to try even just one of these, I'll pay for the whole sixer.
— Evan Malachosky
1. Brooklyn Bel Air Sour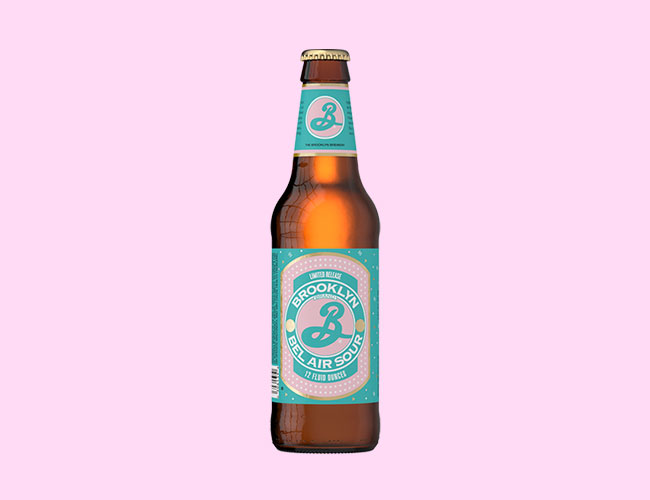 "The Brooklyn Bel Air Sour is racy and maybe even a little bit dangerous, but also effortlessly cool, breezy, and undeniably compelling," writes Brooklyn's marketing team. I'm not 100% sure if they're describing you, Action, or the beer, but both would sound about right. The beer is crisp, jolting, and tropical — something you can't say about most beverages. Rambunctious for a moment, and then it comes to a clean, crisp end. This one doesn't linger — something a lot of beer-dislikers dislike.
Learn More Find This Beer Near You
2. Grimm Cherry Raspberry Pop!
I'd probably consider this one more juice than beer. The Grimm Cherry Raspberry Pop! is another Brooklyn-brewed, experimental beer. This one, technically a "wild-ale," is ruby-colored, juicy, creamy, and slightly tart. I'm serious, this is about as far from a classic beer as you can get, and f***, it's delicious.
Learn More Find This Beer Near You
3. Russian River Supplication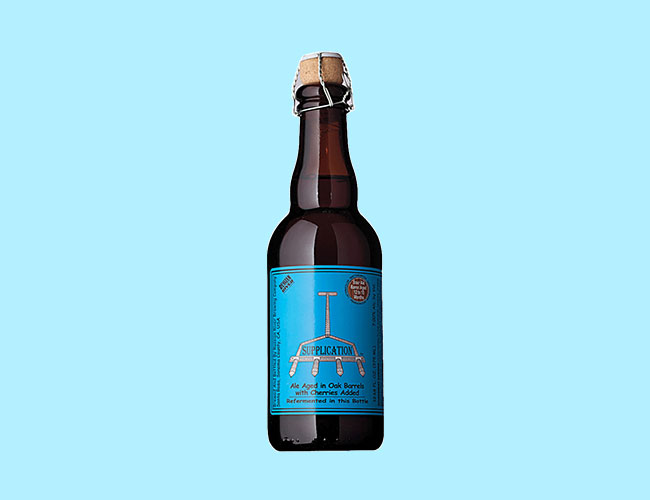 You're a wine guy, and to all of the wine-but-not-beer drinkers, this one is straight from a Pinot Noir barrel. No, seriously. Russian River Brewery, resting in the heart of California's wine country, got its start as an offshoot of Korbel Winery. Their Supplication beer is aged in Pinot Noir bottles for 12 months with sour cherries. The final product is a heavenly combination of beer, wine, tart cherry-juice, and oak.
Learn More Find This Beer Near You
4. The Bruery Saison Rue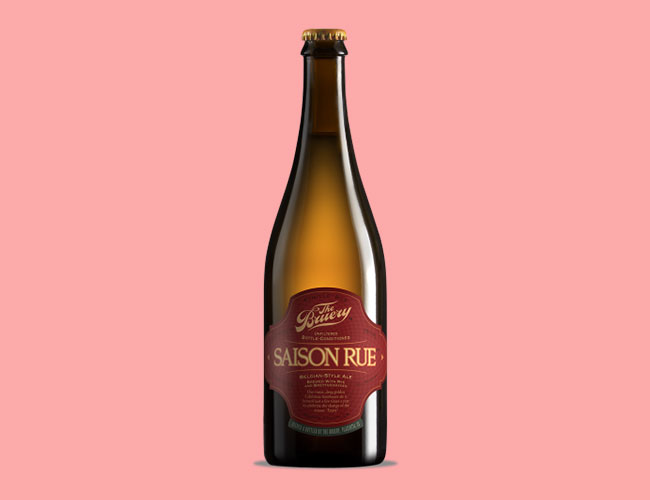 This one's a curious tale of ambiguity: a Belgian/French-style farmhouse ale that's both subtle and complex. It's a bottle of malted rye, spiciness, fruitiness, biscuit-ness, and citrus that they encourage you to age. With time, the beer will develop notes of leather and earth — something reminiscent of organic, funky white wines.
Learn More Find This Beer Near You
5. Allagash Coolship Cerise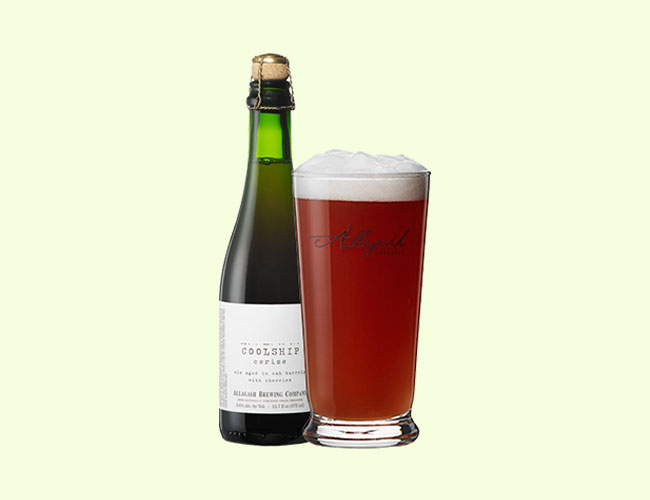 Another beer aged with cherries. But at Allagash, they go all in with the cherries. This beer is brewed with 100 pounds of fresh, Maine cherries per oak wine barrel. The end product is a cherry, spicy, tart beer with a foamy, white head. It's smooth, refreshing, and dry — another one that won't linger, though you wish it would. Just another reason to drink more.
Learn More Find This Beer Near You
6. pFriem Pêche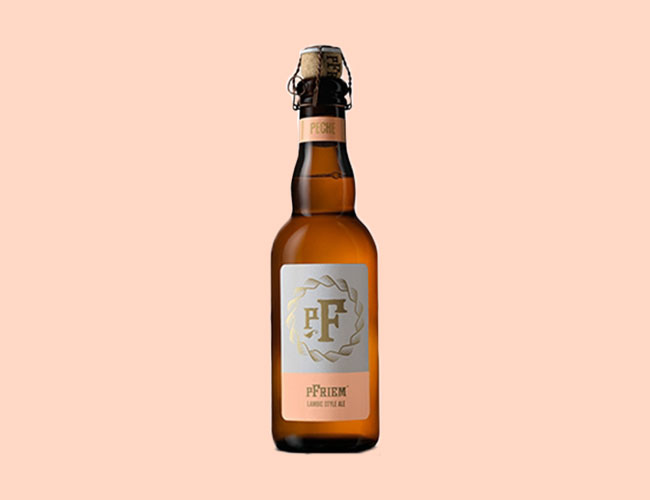 No more cherries here. Instead, pFriem ages their year-old lambic style beer with fresh, heirloom peaches. Over the eight-month peach aging period, the beer develops strong acidity, tangy tasting notes, and a gushing flavor. It pours a light, hazy yellow, and tastes like a ripe, juicy peach — again, very, very far from your normal beer.