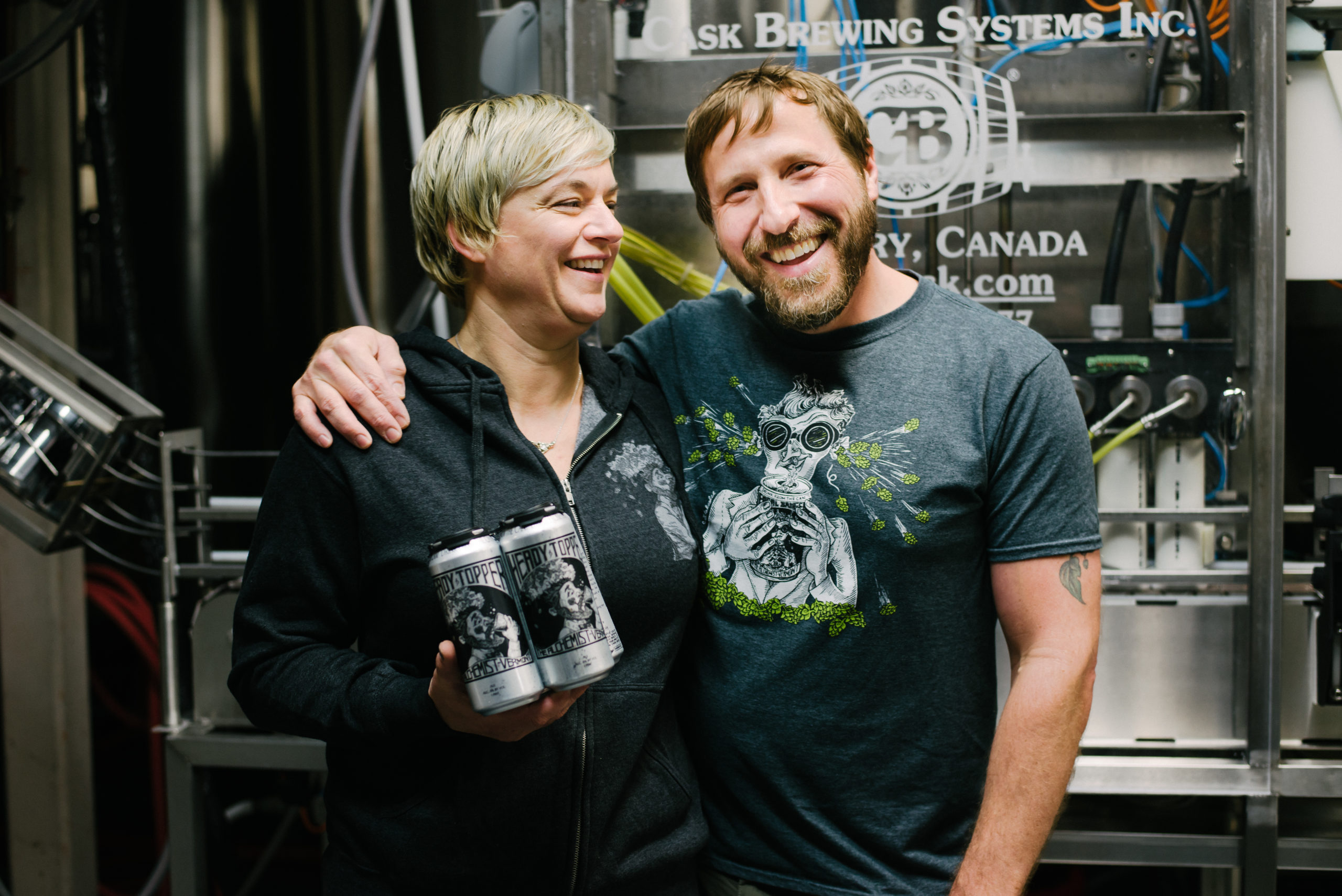 If you're joining us at the Juicy Brews Valentine's Day Craft Beer Festival in Pittsburgh, PA, on 2/15, you'll have the opportunity to try some of The Alchemist's famed IPAs.
My relationship with The Alchemist started when I was a young writer at Gear Patrol Magazine in New York City. One day, I was searching the internet for story ideas when I heard rumors that John Kimmich — Pittsburgh-native, famed father of the hazy IPA, and founder of The Alchemist — was shutting down his retail operation. That seemed crazy. Why would one of the world's most famous breweries close at the height of its popularity?
So began my first great beer adventure and the first piece of first-person beer journalism I ever wrote. Along with a friend and a photographer, I actually made the road trip from New York to Vermont on the last weekend the original brewery was going to be open to the public. "Off To See The Alchemist: A Quest For The Elusive Heady Topper" was published by Gear Patrol on November 22, 2013. To this day, it remains one of my most treasured (if not my best) pieces of writing.
Although it has been quite some time since that trip, I've been carefully following The Alchemist as they've grown. In addition to their production facility in Waterbury, The Alchemist has opened a brand new visitor's center in Stowe, where guests are invited to partake in free beer samples and learn more about the brewery and its fascinating history. Amazingly, in the last few years the business has also been certified as a B Corporation, an elite certification that requires for-profit businesses to balance profit with purpose. In addition to providing food for employee meals and going to incredible lengths to recover wastewater, John and Jen are the founders of The Alchemist Foundation, a private organization created to expand economic and educational opportunities for local youth.
Recently, I had a chance to visit the brewery again, where founder John Kimmich took me and my girlfriend on a tour. While there, I asked him about his childhood in Pittsburgh.
"I loved it," he said. "I was the youngest of six kids and I had a great childhood. There was actually a time when Jen and I were in our early days together, when the idea of opening our business in Pittsburgh was certainly part of the narrative. But eventually, we decided Vermont was our place."
Would he want to come back for a beer festival?
Turns out, he would.
Although John is from the area and still has family here, this will be his first time pouring in Pittsburgh. Personally, I couldn't be more thrilled to have him. To say that his flagship IPA singlehandedly paved the way for the rise of the haze craze would not be an exaggeration. Just like me, many of the young, IPA-focused brewers that have entered the scene in the last few years owe their careers to John, Jen, and The Alchemist.
If you don't already have your tickets to Juicy Brews Valentine's Day, now is a great time to get them — tickets can be found here and you can check out a full schedule of the week's events here. And if you see John at the festival, be sure to try his beers and talk to him about the Penguins — even today, Kimmich is a huge fan.
Thank you for your continued support of Hop Culture and the beer industry and we look forward to seeing you in February!
Best,
Kenny Gould
Founder, Hop Culture
Liked this article? Sign up for our newsletter to get the best craft beer writing on the web delivered straight to your inbox.