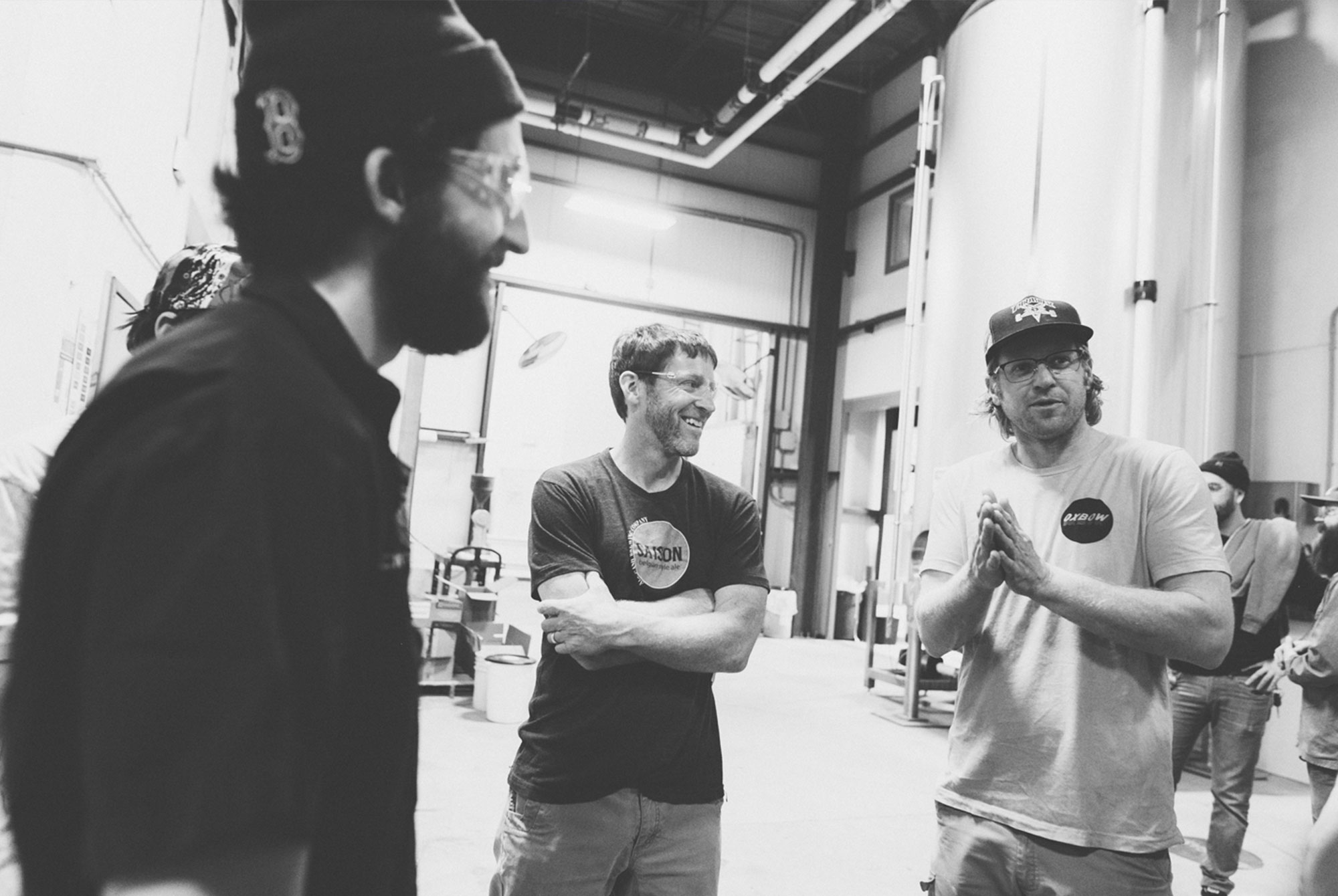 Photography by Matt Delamater
The alpha. The omega. The grandpappy of Belgian beer with an American twist. When Rob Tod founded Portland, Maine-based Allagash Brewing Company in 1995, most Americans didn't know what Belgian beer tasted like.
For the past twenty-two years, if any American brewer wanted to make a Belgian-style beer, they consulted with Allagash. This includes another Maine-favorite, Oxbow Brewing, which opened a farmhouse brewery in 2011 and fermented their first beer, a mixed-culture sour ale, in barrels acquired from Allagash.
But today, the student steps in line with the teacher. Oh yes. For the first time, Allagash and Oxbow are collaborating.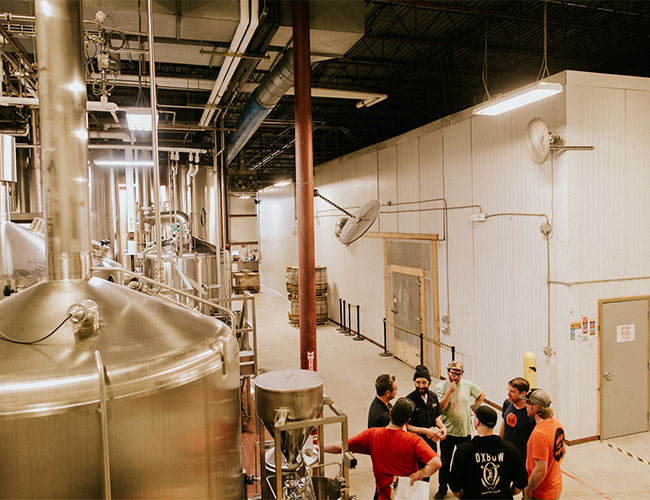 On March 1st, Oxbow cofounder Tim Adams heads to Allagash to brew a Grisette style beer with Maine malts, traditional European hops, and Allagash's house Saison yeast strain. Then, on March 27th, Allagash will visit Oxbow to brew the same recipe, only batch #2 will rest overnight in the Oxbow coolship, where it'll become inoculated with wild yeast and bacteria floating through the air. The beer will then return to Allagash to finish its fermentation.
"Grisettes are like saisons' little sister," said Tim Adams, founder of Oxbow. "We've been champions of the grisette style and it's huge for us to be a part of the first grisette that Allagash has ever brewed."
The style, which originated in the Hainut province of southern Belgium, has almost single-handedly been revived by American farmhouse brewers. Similar to the saison, grisettes are typically low ABV, light bodied, and slightly spicy.
Batch #1 should be ready to try at 49 Washington Ave in Portland, Maine, at 12:00 PM on Saison Day, which takes place on April 8th.