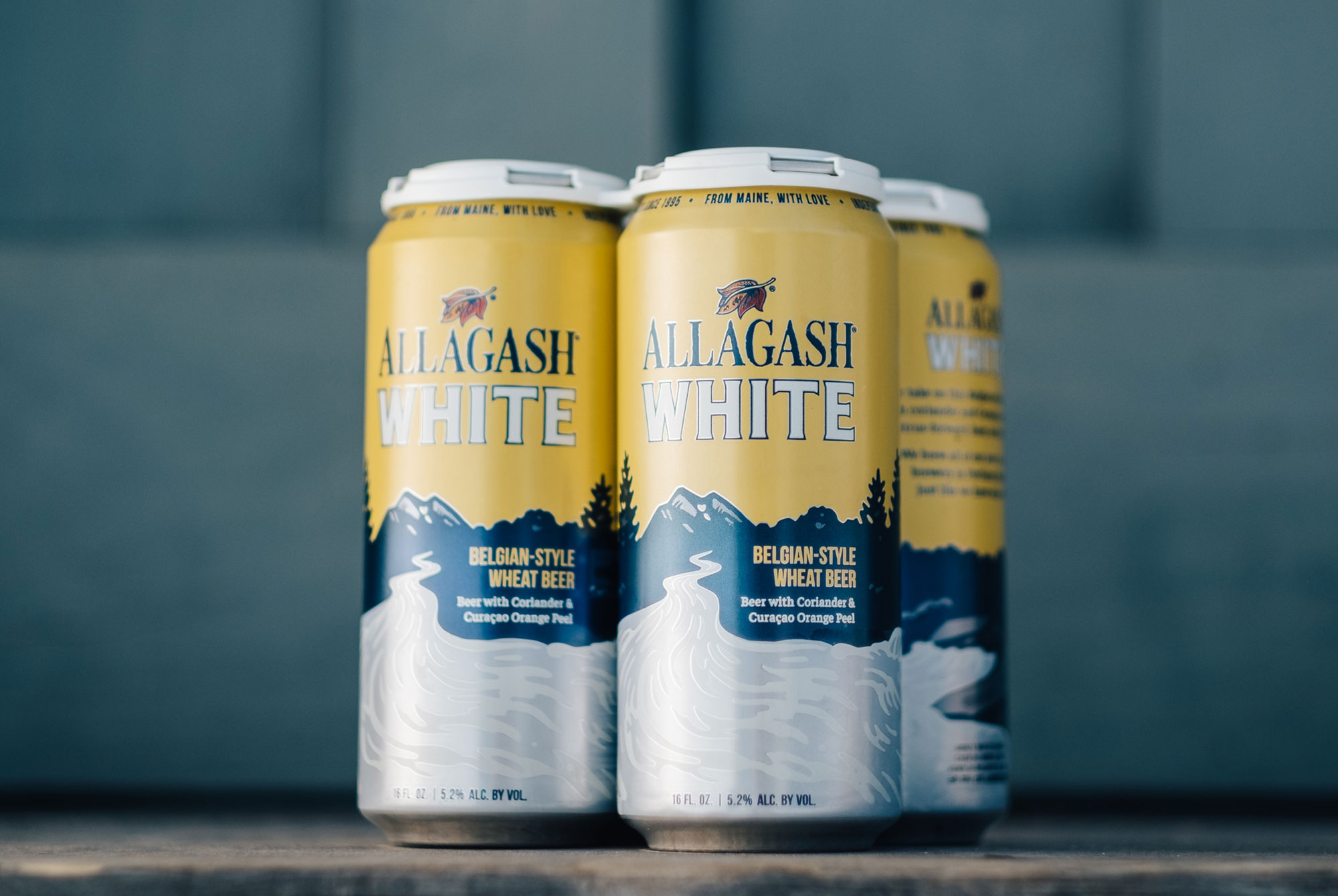 Photography courtesy of Allagash Brewing Co.
Allagash White is one of the best American beers. Period. If you don't agree, you can stop reading now. White is simple, a zesty Belgian wheat beer that you can find almost anywhere, and yet it's also complex, with an incredible depth of flavor that rewards with each sip. You'll find it at dive bars and on gas station shelves, but also on draft at some of the best beer bars, and paired with sumptuous meals at stellar restaurants. It's unpretentious, yet delicate and beautiful.
For years, White was sold in 12 oz. glass bottles. But, as aluminum cans have become increasingly more popular, Allagash has decided to release this beauty in 16 oz. cans with a fresh, updated label. Allagash revealed the news today that, starting in February, the new cans would hit local distribution before expanding throughout Maine and into New Hampshire, Vermont, Connecticut, Massachusetts, Rhode Island, New Jersey, and Western/Upstate New York.
"If there's one beer that defines us as a brewery, it's Allagash White," said Rob Tod, the founder of Allagash. "The idea of enjoying this beer in a new way — on a boat, on the trail, even on the couch at home — has everyone at the brewery super excited."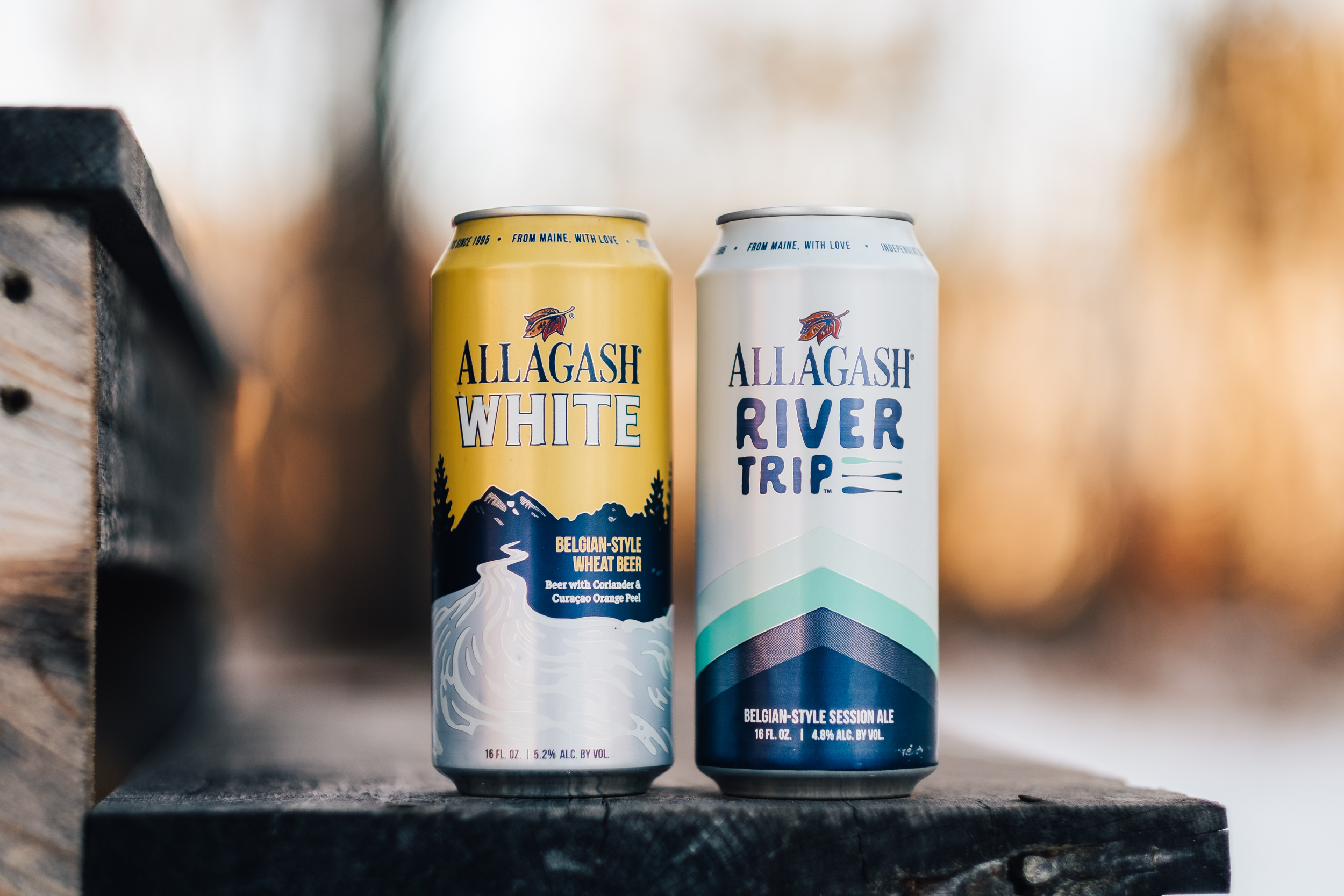 Along with Allagash White, the Portland, ME-based brewery is releasing River Trip, a low-ABV, sessionable Belgian-style ale.
"Both of these cans have been in the works for a good amount of time," said Jason Perkins, Brewmaster at Allagash. "We wanted to make absolutely sure these cans were up to the high quality standards of our kegged and bottled beer. We're happy to say that they are."
Both beers will be can conditioned, meaning a small amount of extra yeast and sugar will be added to to the beer right before it's canned, allowing the beer to referment in the can and providing better carbonation and stronger aroma and flavor.
"We've always been open to the idea of putting our beer in cans," Perkins shared. "And cans are what we're hearing more and more drinkers ask for from us. The big difference between now and before is that we now feel like we can meet our current quality standards with our small volume canning line. Quality is priority number one for us in this new release and we've spent nearly as much on quality testing equipment as we did on the canning filling equipment."
White isn't the first beer Allagash has released in cans. In early 2018, Allagash revealed they would be debuting Hoppy Table Beer in 16 oz. cans. Over the past few years, breweries have seen enormous growth in can sales. Allagash White continues to be the brewery's best-performing brand in terms of sales, so it makes sense that Allagash would make plans to debut the beer in cans. Will canned Allagash White drastically change the success or the image of a brewery as beloved as Allagash? Probably not. But, it does present new opportunities for the brewery and the drinker.
Liked this article? Sign up for our newsletter to get the best craft beer writing on the web delivered straight to your inbox.