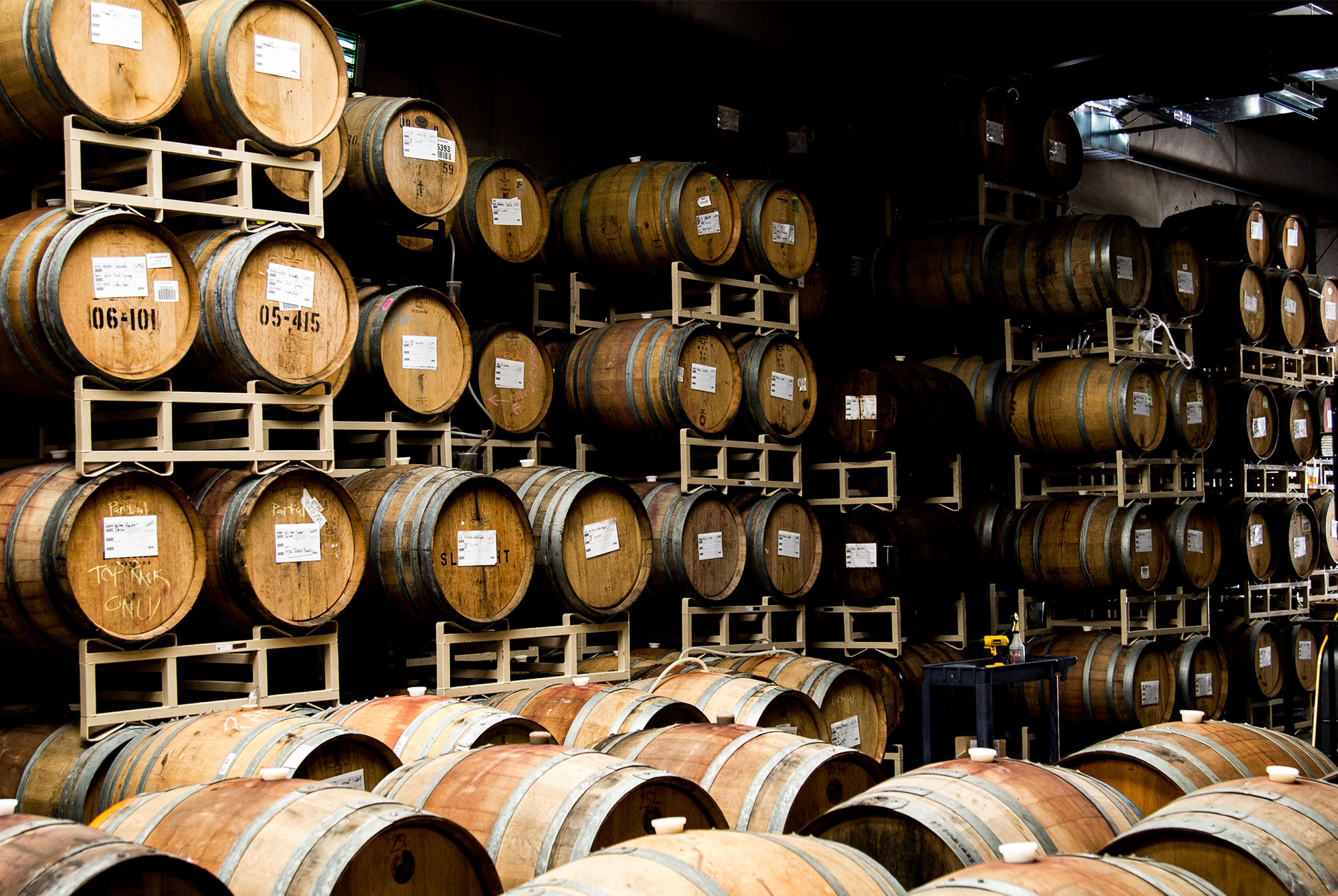 Wicked Weed's Funkatorium
Photography by Wicked Weed
In its 10th U.S. brewery acquisition since 2011, Anheuser-Busch InBev announced today plans to acquire popular Asheville, North Carolina-based Wicked Weed Brewing as part of it "High End" portfolio.
Wicked Weed was founded in 2012 by Walt and Luke Dickinson and friends Ryan, Rick and Denise Guthy. The company, one of the area's fastest-growing, consists of four facilities in Asheville: the original Downtown brewpub; the "Funkatorium" — a taproom and barrel house dedicated entirely to sour beers; a 50-barrel production brewery in West Asheville; and brewhouse and training facility called the "Funk House."
Since opening, Wicked Weed has produced more than 500 different beers.
"We have chosen to partner with The High End to position ourselves to make Wicked Weed what we imagined it could be when we first sat at a craft beer bar and talked about opening a brewery," said co-founder Walt Dickinson. "As a brewer, giving our team more resources to continue innovating our portfolio and the ability to reach more craft drinkers allows us to keep putting the beer and the people first."
Just over four years ago, we started out with a simple idea: make great beer. From west-coast IPAs, to barrel-aged sours, we've been able to create world-class ales in a city that we love. We've grown from a small Brewpub with 60 employees, to a company with 4 locations and over 200 employees. In order to innovate, push the boundaries, and grow, we've decided to take on the High End branch of Anheuser-Busch as a strategic partner. Our founding ownership staff will continue to lead Wicked Weed in their same capacities as we move forward, and into the future. This decision is a large part of the future for Wicked Weed, and will allow our brand, staff, and beers to achieve their greatest potential. We will be releasing more details soon. Thank you for being a part of this journey with us.
Wicked Weed enters the Anheuser-Busch InBev fray alongside other notable brands, including Goose Island of Chicago, Devils Backbone of Virginia, Blue Point Brewing out of New York, 10 Barrel Brewing in Oregon, and Elysian Brewing in Seattle.
"It's clear to me Wicked Weed is redefining what sophistication in beer can mean, with their amazing offerings being relevant in a wide variety of occasions," said Felipe Szpigel, president of The High End. "Their ability to brew the highest quality beers, in a variety of styles, along with their exciting barrel program, leads me to be optimistic about what our futures hold together."
Terms of the acquisition have not been disclosed.