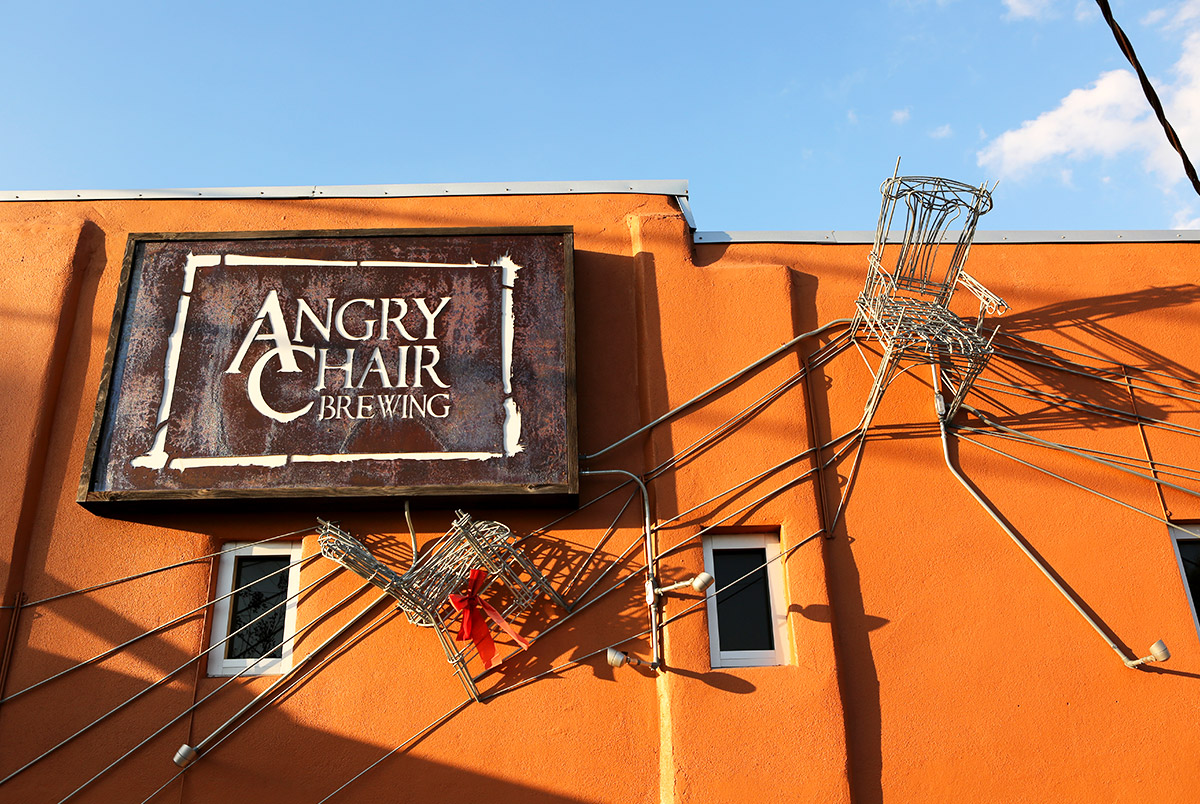 When I lived in Florida, Tampa Bay was known as a place you didn't really want to go, maybe not quite inner city Chicago but definitely not Manhattan. But a recent bike ride along the Tampa Bay Riverwalk with Hop Culture co-founder Travis Smith and Ciarra Luster, the Digital Content Manager at Visit Tampa Bay, changed my mind. Maybe it was the beautiful weather. Maybe it was the gleaming water. But — and I'll be damned — Tampa was fun.
A good part of this renaissance is due to the proliferation of craft breweries, starting with Florida giant Cigar City and trickling down to newer operations like Angry Chair and Hidden Springs. And wouldn't you know it, the city has not one but two world-class meaderies. Nearby, breweries like Cycle and Green Bench are making names for themselves in St. Petersburg. Come for the weekend and you just might change your mind, too.
Friday
Coppertail Brewing
2601 E 2nd Ave | (813) 247-1500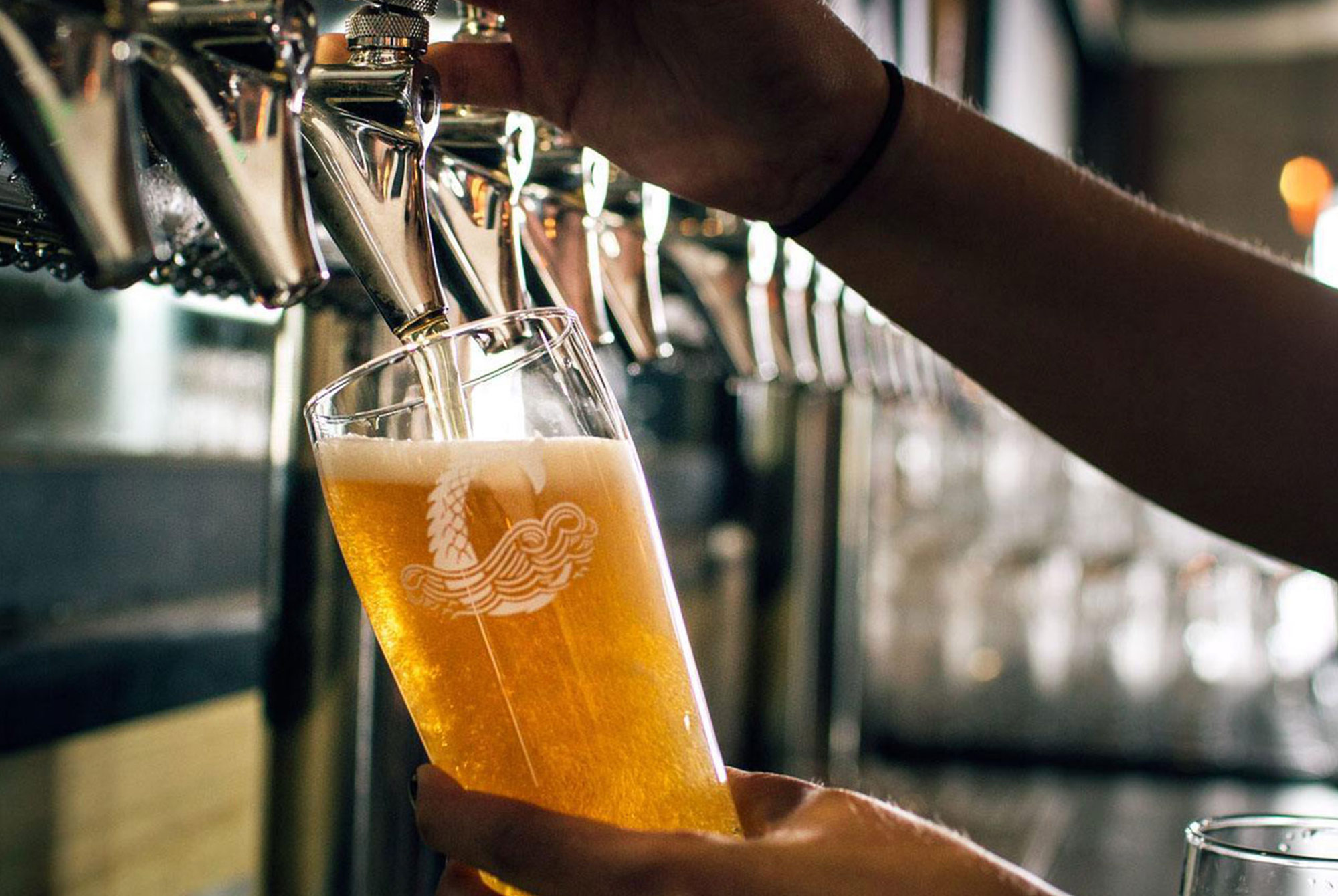 If you're looking for Tampa nightlife, the best place to start is Ybor City, a historic neighborhood just northeast of downtown. Once the cigar capital of the country, it's now home to Coppertail Brewing, which has one of the nicest taprooms in northern Florida. The brewery makes beer to suit all palettes, but we're fans of their Florida Weisse series, which adds different fruits, vegetables, and flowers to their base Berliner. Try the refreshing Pinky Swear, with lemon and raspberry, or the Slam Piece, made with cucumber.
Cigar City Cider and Mead
1812 N 15th St | (813) 242-6600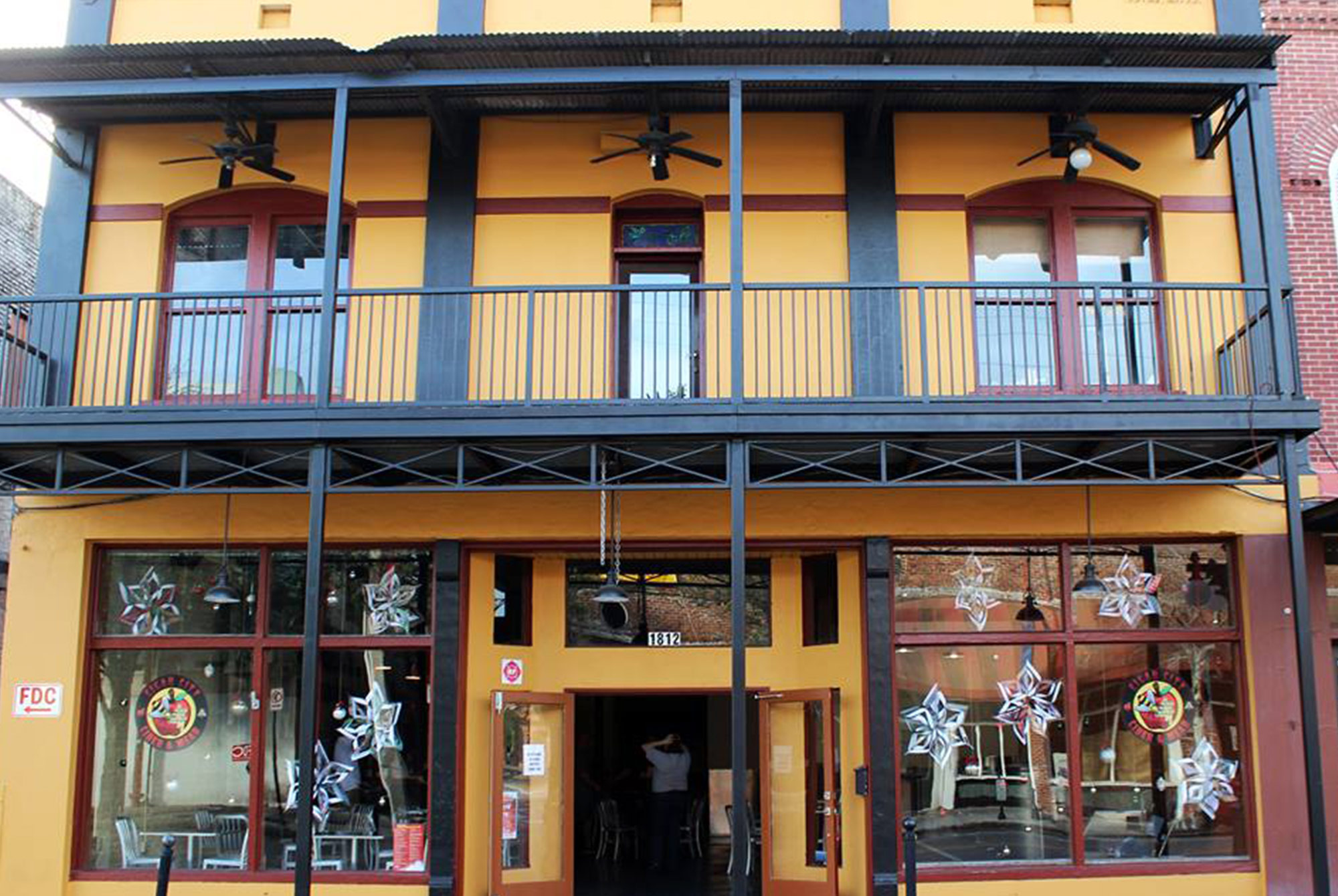 Around the corner from Coppertail is another Tampa staple that also puts Florida ingredients on full display. Cigar City Cider and Mead, run by head mazer Jared Gilbert, is locally famous for their Homemade Apple Pie Cider, and they also make sweet meads from fermented Florida honey. For those who enjoy a kick, Gilbert loves using chili peppers, so try the San Juan Hail or the Rambunctious for a combination of sweet and spicy.
Saturday
Oxford Exchange
420 W Kennedy Blvd | (813) 253-0222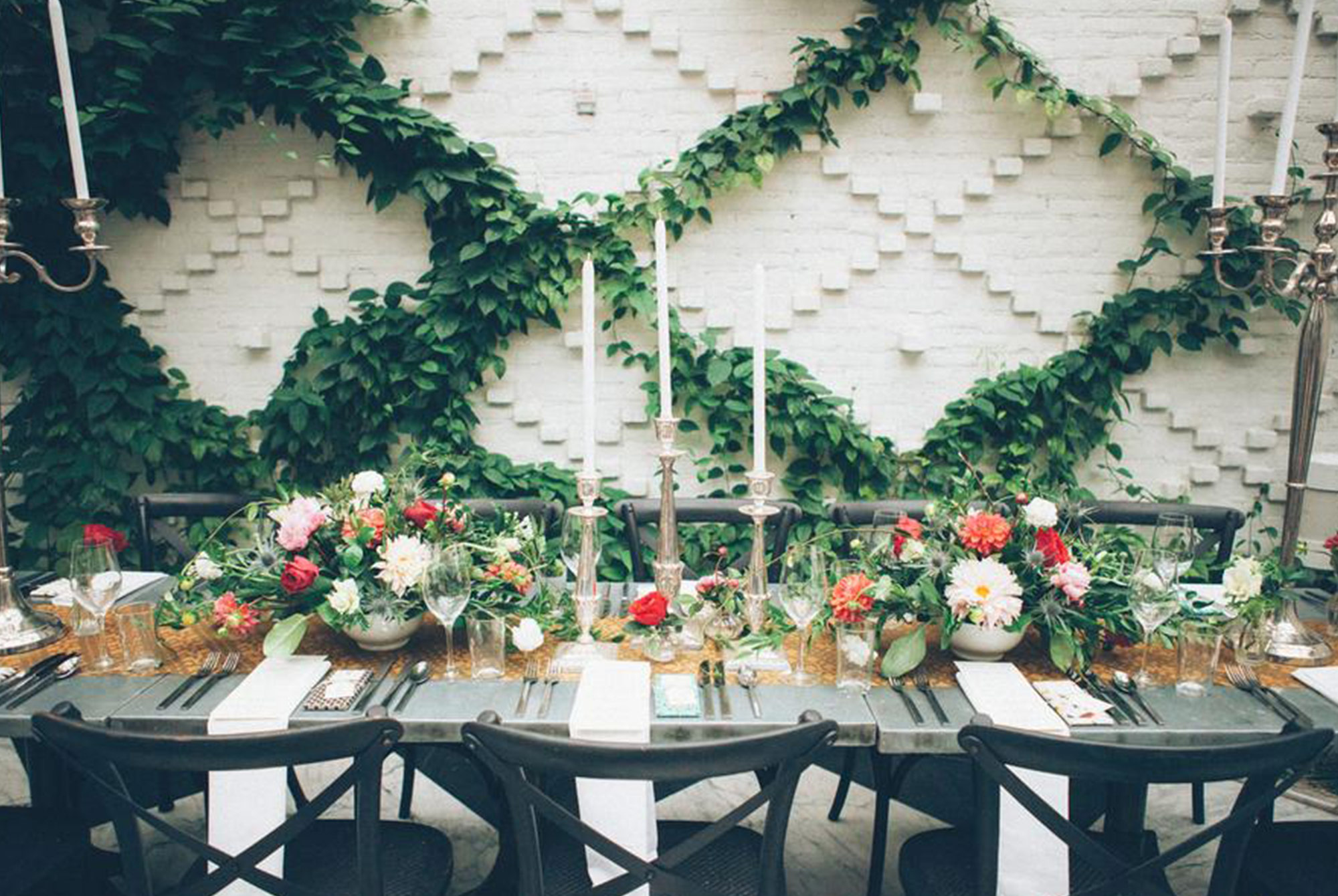 Start your day off right with a cup of coffee at one of Tampa's classiest venues. You'll recognize Oxford Exchange from the burning oil lamps; inside, you'll find a picturesque courtyard restaurant, as well as a coffee shop, lounge, bookstore, sundry shop, co-working space, and Warby Parker. If you're staying for breakfast, we recommend the OE Scramble: eggs, ham, cheddar, spinach, and crispy Yukon fingerlings. But save an appetite — it's not long before we're hitting Ulele, one of our favorite Tampa restaurants and breweries.
Riverwalk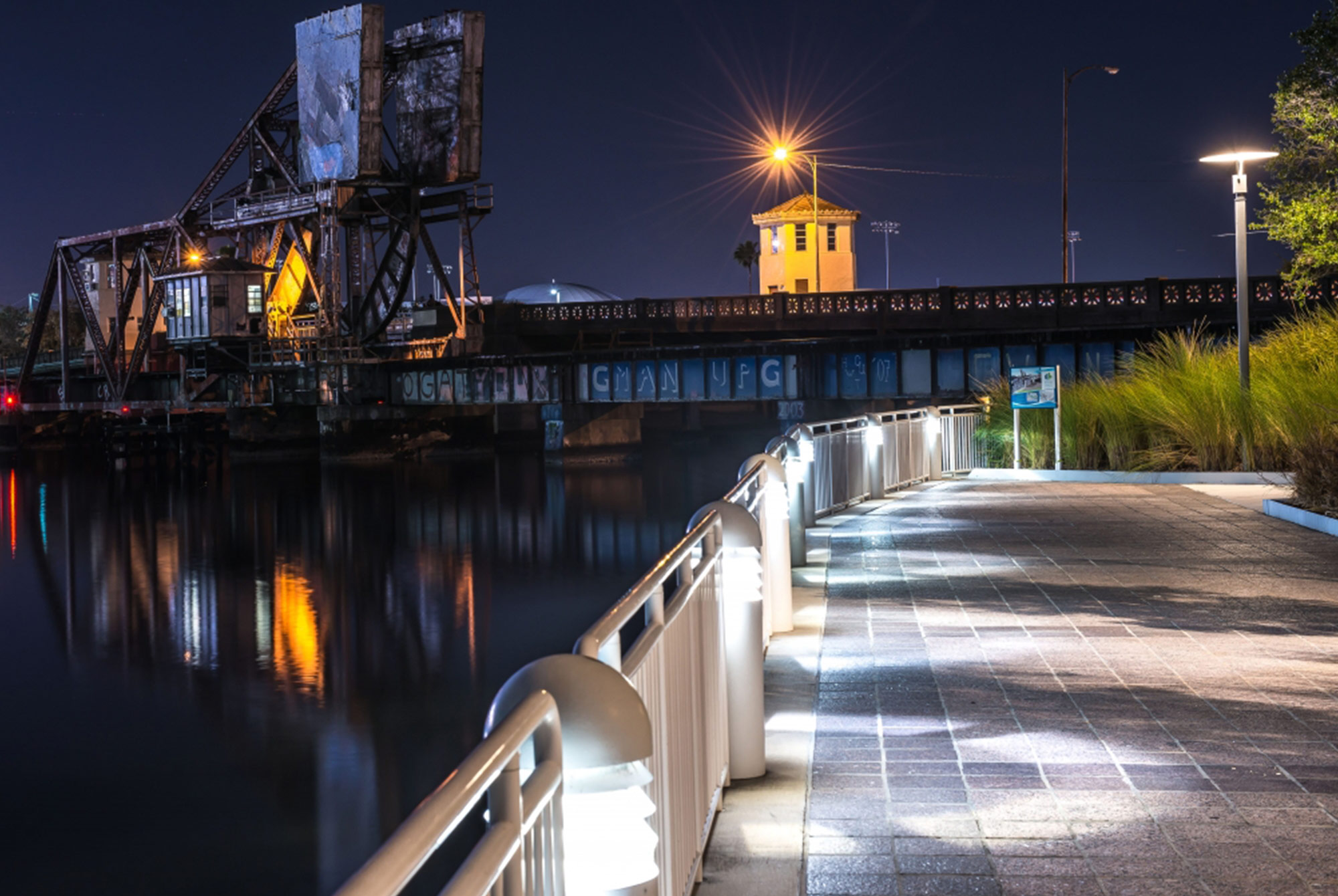 From Oxford Exchange, walk across West Kennedy Boulevard and pick up a bike on the other side of the Hillsborough River. Once on two wheels, you can cruise the Tampa Riverwalk, a picturesque bike and pedestrian pathway that runs past most of the city's cultural attractions. Check out the Tampa Museum of Art, the Glazer Children's Museum, and the David A. Straz, Jr. Center for the Performing Arts. When you're done, head north through Water Works Park to Ulele.
Ulele
1810 N Highland Ave | (813) 999-4952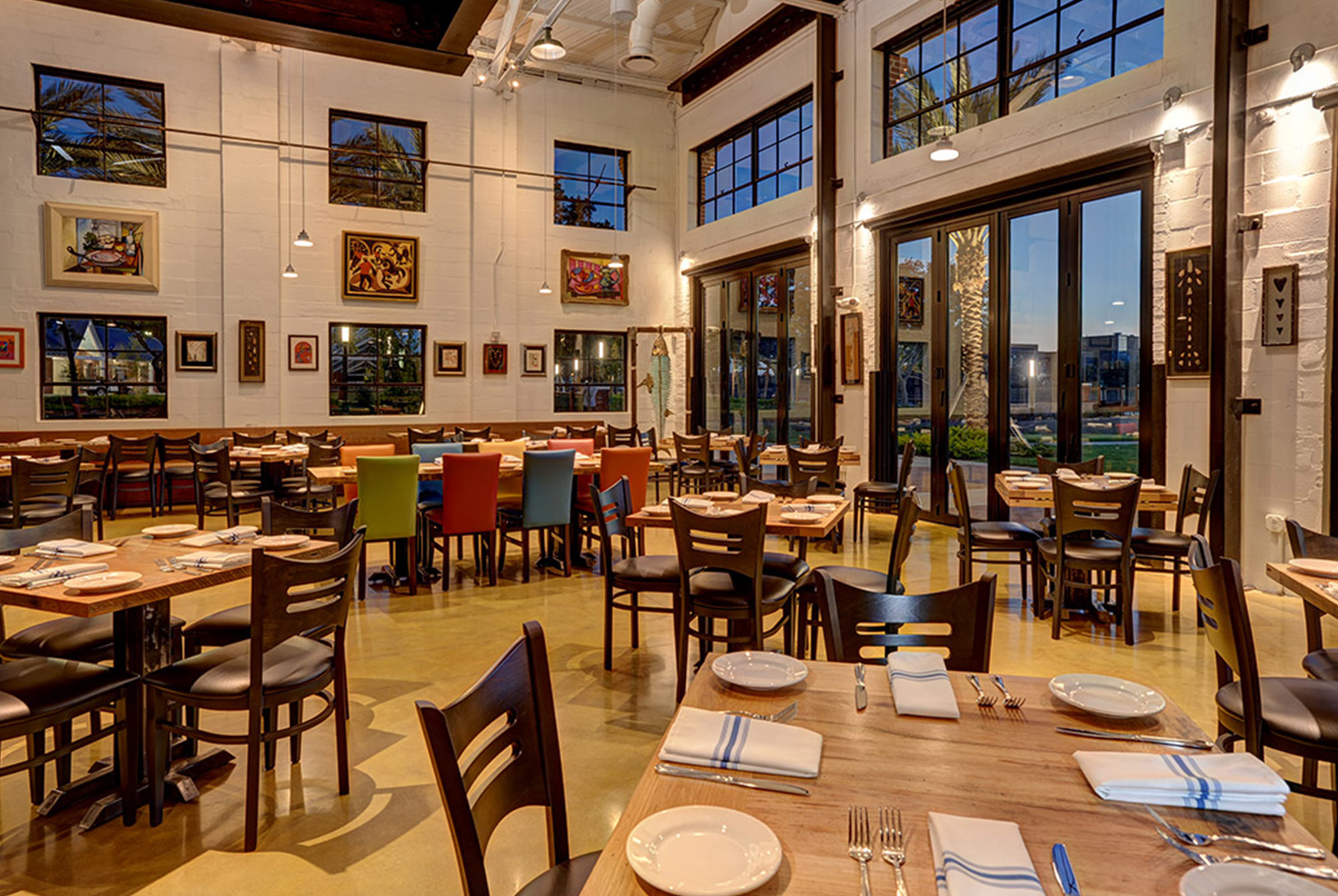 We don't know if we can definitively put a finger on the best part of this Tampa food and drink staple, so we'll just say that the restaurant is beautiful, the view is incredible, and the food and beer are worth writing home about. On a nice day, sit outside and order a half-dozen charbroiled oysters and a signature Water Works Pale Lager. If it's on tap, we also recommend Honeymoon, a version of the brewery's popular Wedding Beer that uses fresh strawberries from nearby Plant City.
Hidden Springs Ale Works
1631 N Franklin St | (813) 226-2739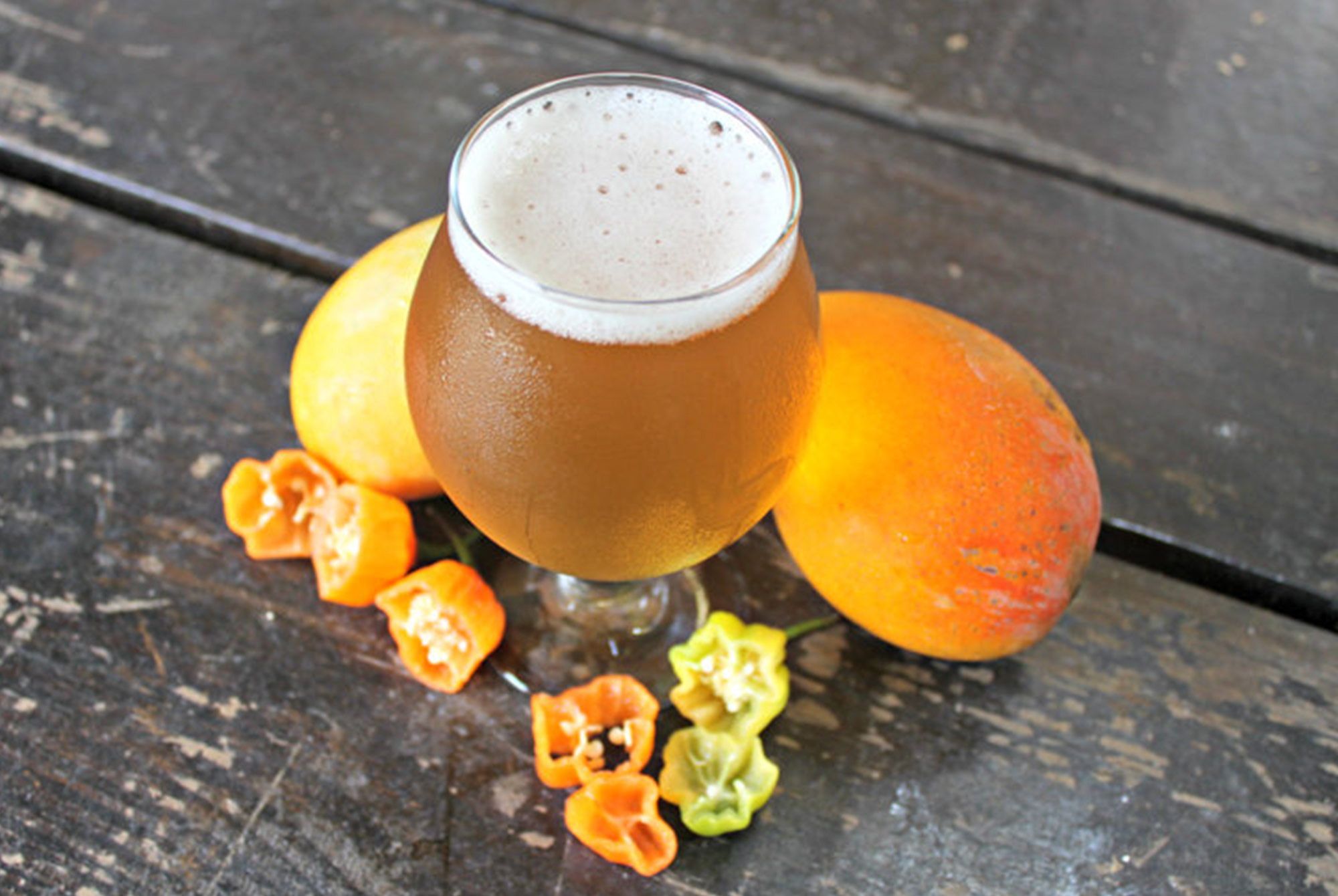 From Ulele, it's a short walk to Hidden Springs Ale Works, Tampa's go-to source for well-balanced beers. The brewery makes something for everyone, but "well-balanced" certainly doesn't mean boring. The brewery makes Peanut Butter Deja Moo, a milk stout with chocolate and peanut butter, and Brawndo, a green Berliner Weiss with gatorade. At the end of last year, they also teamed up with Largo-based Arkane Aleworks to brew with Krispy Kreme doughnuts.
Garagiste Meadery
1506 N Florida Ave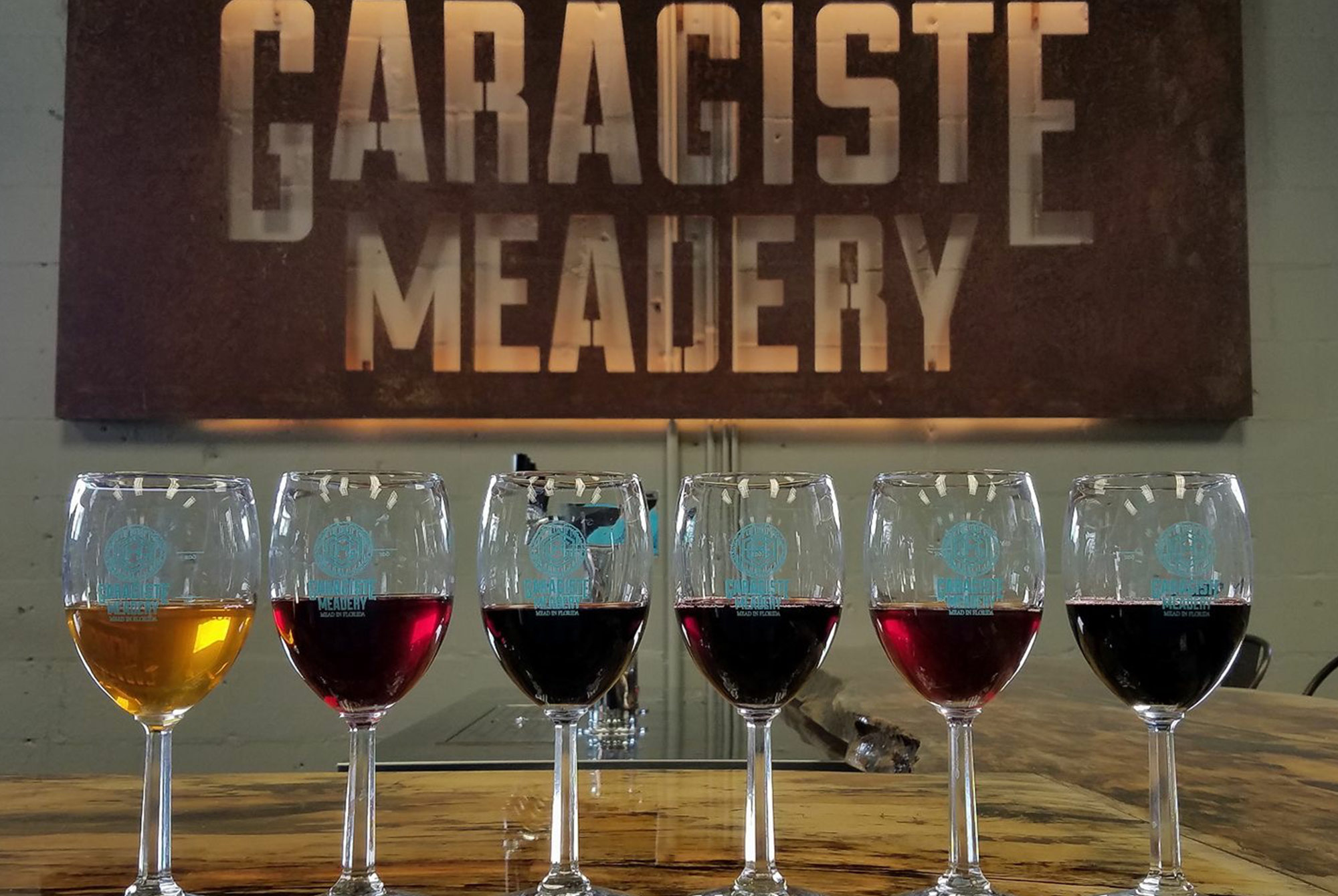 Ferndale, Michigan, is the capital of US mead making, and that's where Garagiste mazer Chad Wiltz fell in love with the beverage. After a successful Kickstarter in 2016, the award-winning operation secured a tasting room… conveniently adjacent to Hidden Springs Ale Works. They're currently ranked on Untappd as one of the 100 best beverage producers in the country, and their menu includes creative creations like Reboog Vitis, a peanut butter and jelly flavored mead, as well as Mead X, made with tart cherries, currant, blackberries, and vanilla beans.
Angry Chair Brewing
1631 N Franklin St | (813) 226-2739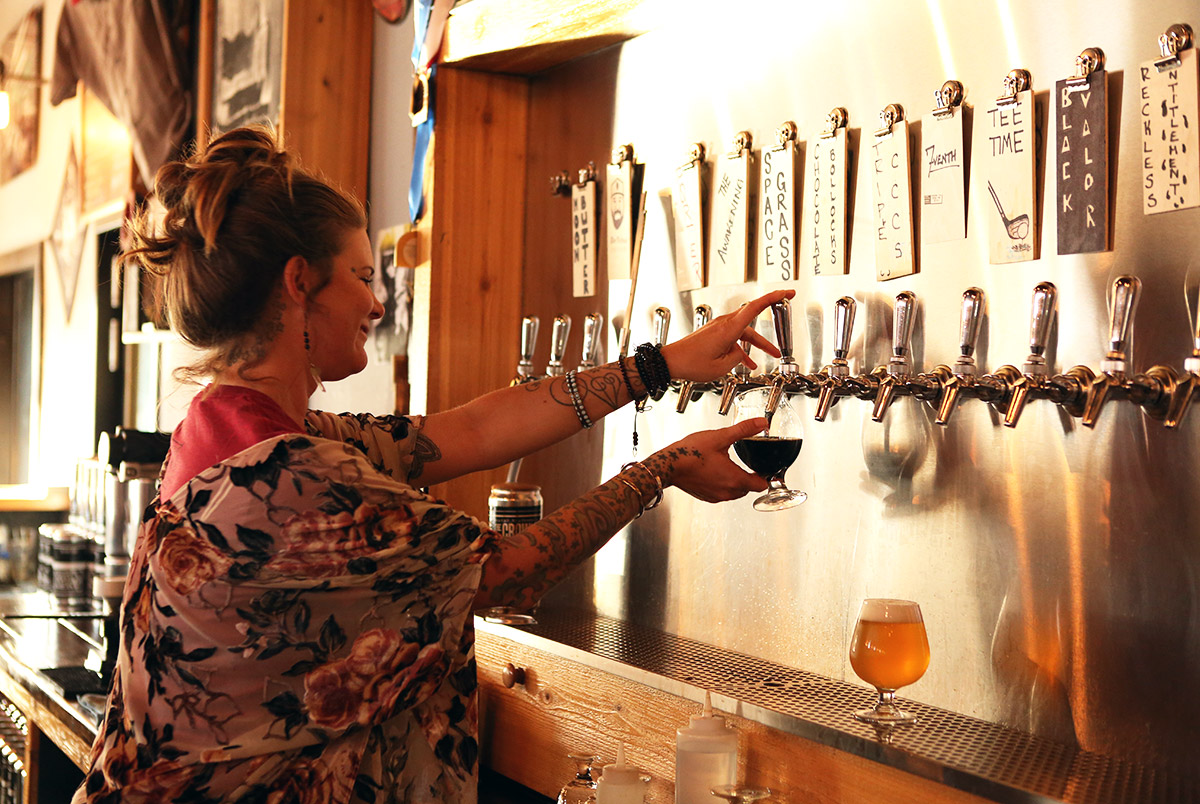 With the exception of Cigar City, Angry Chair Brewing might be Tampa's most renowned establishment, largely due to the popularity of their adjunct pastry stouts. Ever had a beer that tasted like a liquid German chocolate cupcake? Or rainbow sherbet? Breweries all over the country have tried their hands at the dessert beer, but it largely started with the fine folks at Angry Chair. Check out our interview with Head Brewer Ben Romano here.
Rooster & the Till
6500 N Florida Ave | (813) 374-8940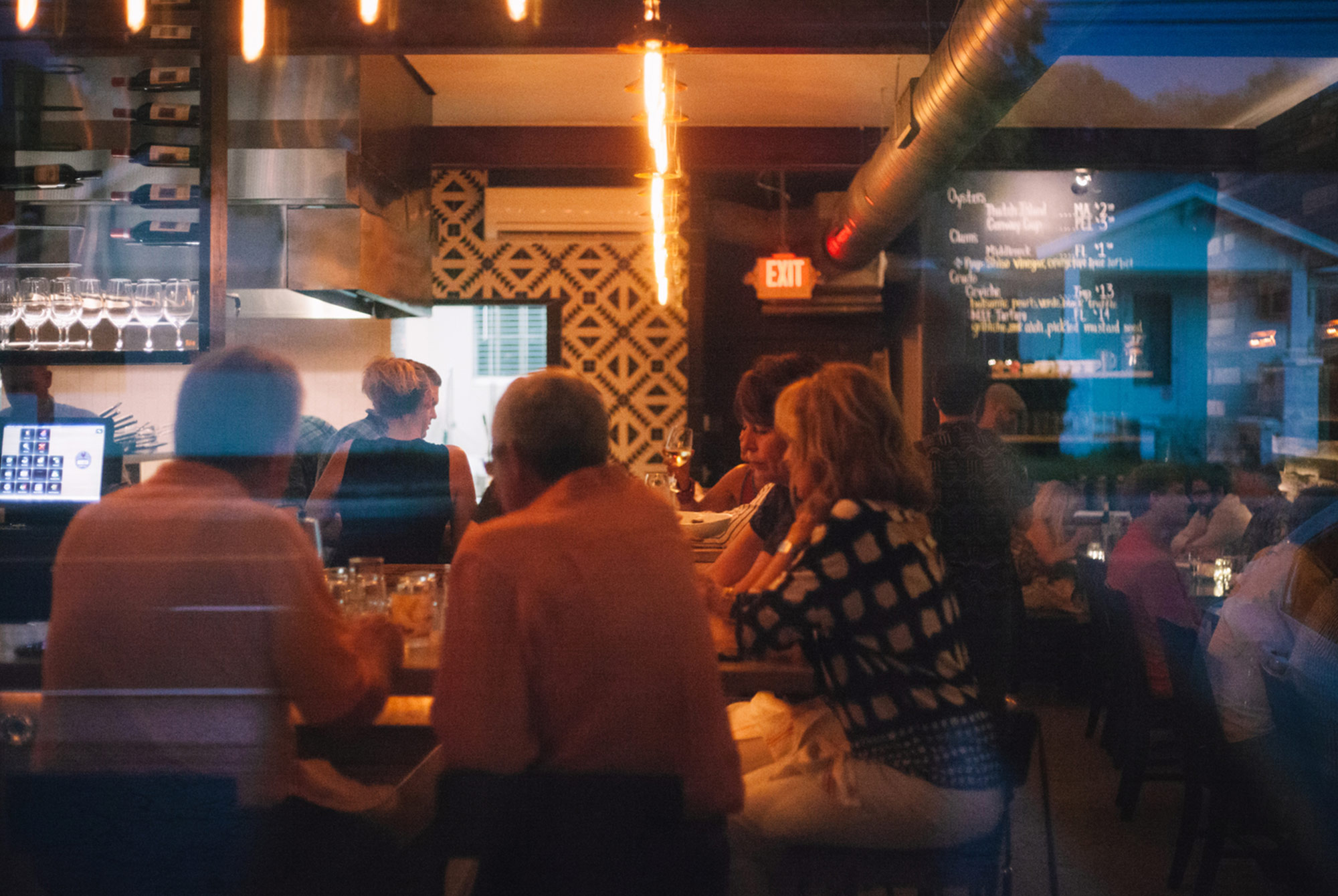 Right across the street from Angry Chair is Rooster & the Till. Founders Ty Rodriguez and Ferrell Alvarez both had sterling reputations in the culinary world before they teamed up to launch their restaurant in December of 2013. Headed by Chef De Cuisine Brian Lampe, Rooster & the Till makes American-inspired sharing plates, with the menu divided into two categories: "Smalls" and "Slightly Larger." We recommend the vegetarian butternut and cauliflower, or the pork belly and corn bread. The menu also includes a nice selection of lighter local brews.
Sunday
Cigar City Brewing
3924 W Spruce St | (813) 348-6363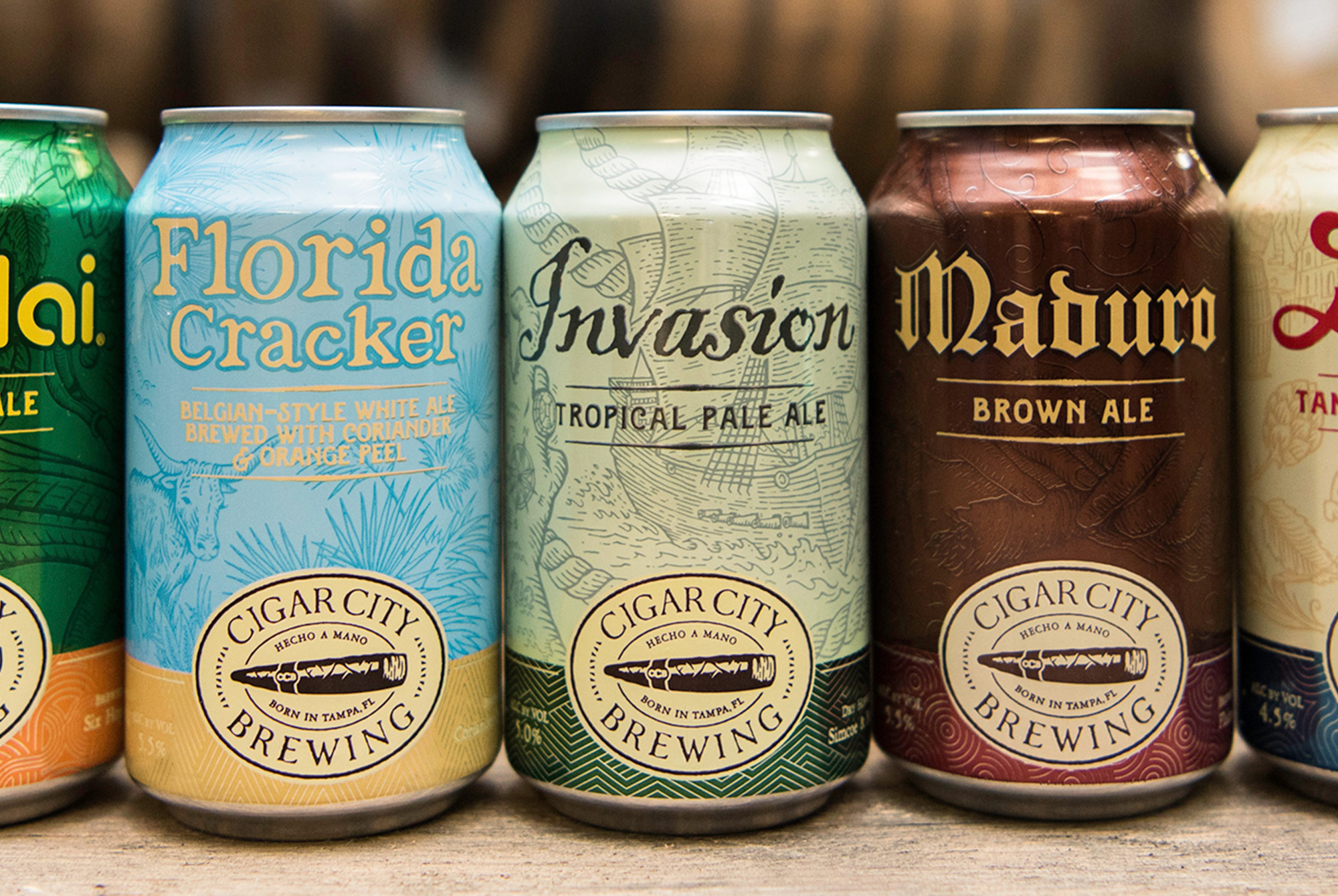 The grandaddy of all Tampa breweries was founded in 2007 by native Joey Redner, and combined with Oskar Blues in 2016 to form the ninth biggest craft brewing company in the country by sales volume. Visit the brewery that put Tampa on the map and try their oak-aged Jai Lai IPA — you might even get lucky and snag a bottle of Hunahpu Imperial Stout. If you're in Tampa in early March, make sure to check out Hunahpu Day, generally regarded as one of the most exciting craft beer festivals in the country.
7venth Sun
6809 N Nebraska Ave | (813) 231-5900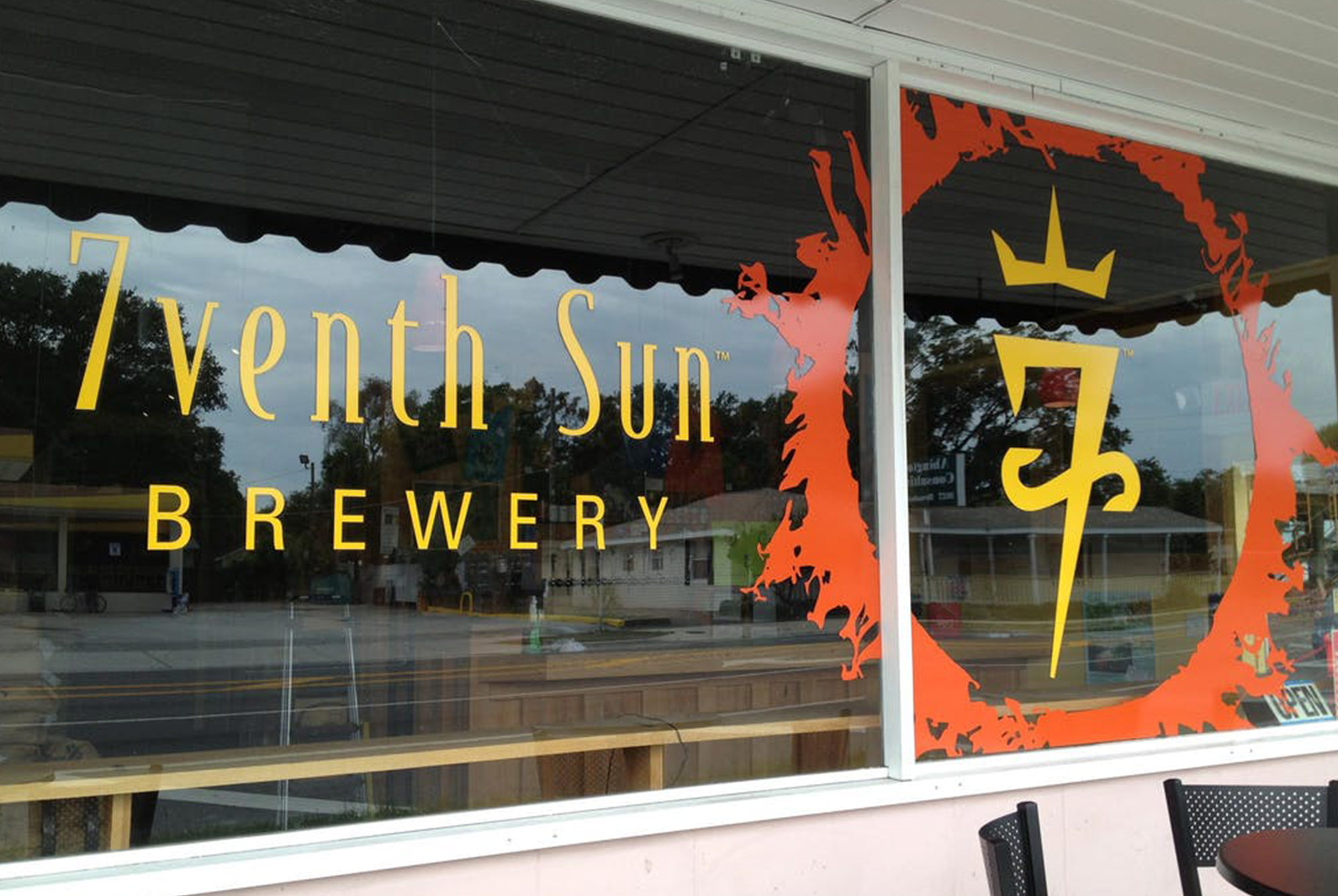 The brewery got its start in Dunedin, but opened a taproom in the Seminole Heights neighborhood of Tampa in August 2017. Visit the brewery for their dope 90s playlists and colorful beers that draw inspiration from Florida's flora and fauna. One of our favorites is Coconut Cowboy, a Berliner Weisse that tastes just like a Pina colada. However, you'll want to try the whole lineup, which primarily includes sours, saisons, and IPAs.