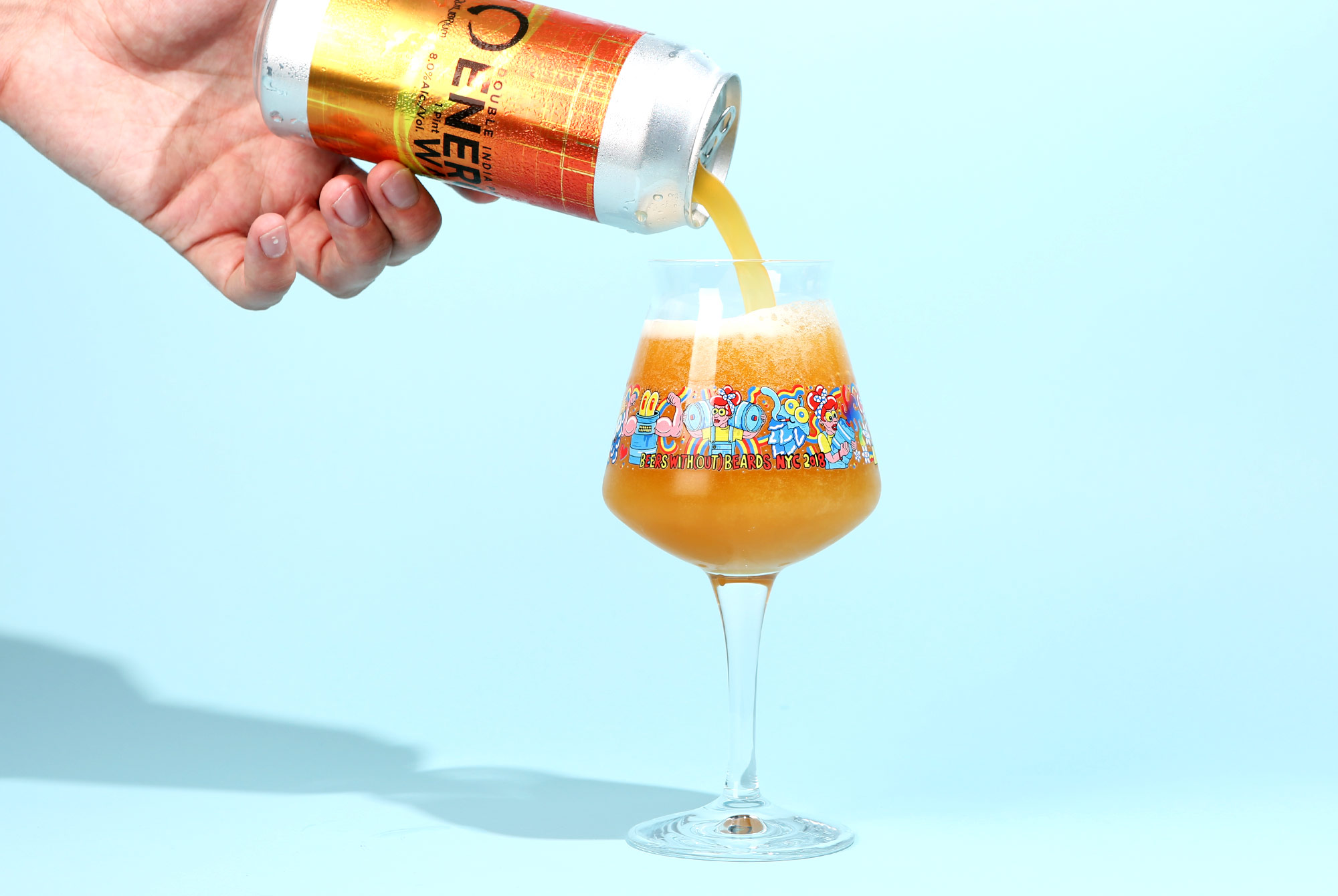 Editor's Note:
Beer list is subject to change.
Beers With(out) Beards is a movement. We are taking this week to celebrate the amazing women in the craft beer community–from brewery owners to brewers to historians to drinkers. We have a jam-packed week full of exciting events, including a panel on the history of women in beer, led by Theresa McCulla, and a discussion about the current culture of beer drinking, hosted by Pineapple Collaborative.
The main event of the week is the Beers With(out) Beards festival, featuring 20+ women-owned breweries or breweries helmed by female brewers. we think it is especially important that the women brewer or owner behind the beer is on hand to pour beer, answer questions, and start conversations. We have worked our hardest to make sure that the female brewer or founder will be present.
Get your tickets today and join us in celebrating the women in the craft beer community. Check below for the full beer list.
21st Amendment Brewery
San Francisco, CA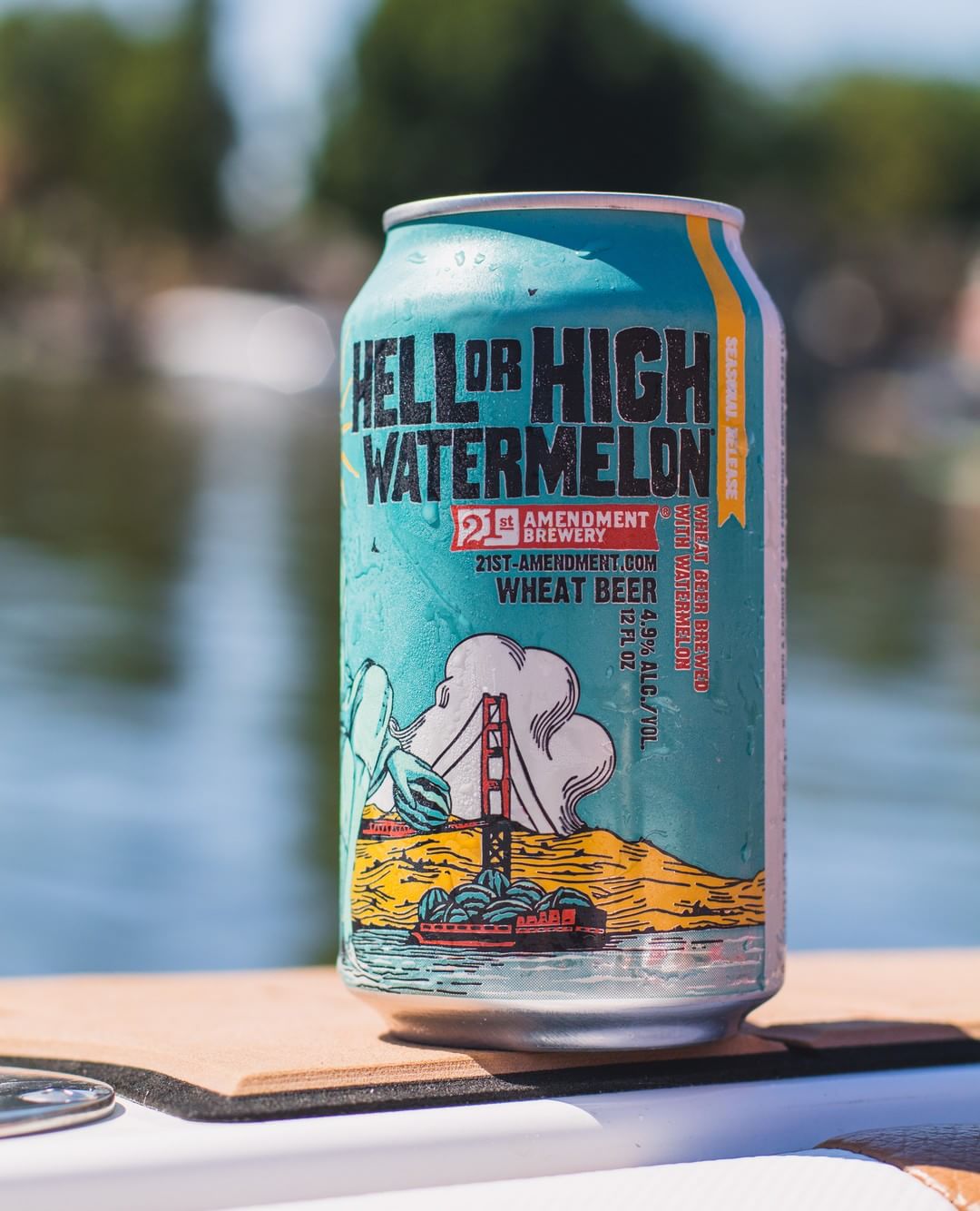 Hell or High Watermelon
Fruit Beer, 4.9% ABV
This American wheat beer is brewed with real watermelon, for a flavor that's surprisingly crisp, dry and refreshing.
Brew Free! Or Die
Blood Orange IPA
This is the blood orange variation on the original Brew Free! Or Die IPA.
Black Project Spontaneous & Wild Ales
Denver, CO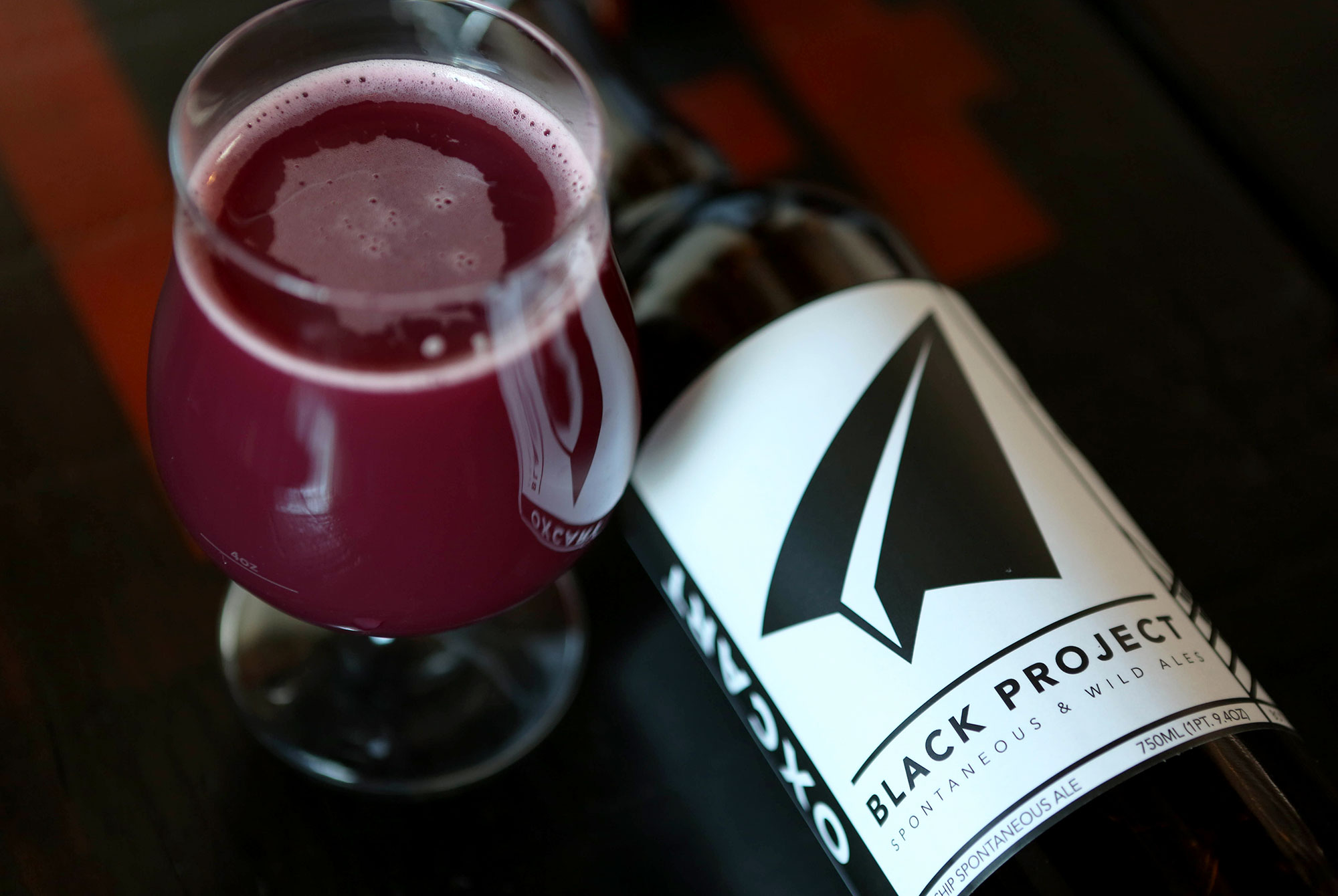 SUPERCRUISE: Cab | Franc
Sour, 7.5% ABV
SUPERCRUISE starts with wine grapes from locally-sourced, family-owned vineyards in Palisade, CO. Once the grapes have been destemmed and crushed, the brewery allows the juice to rest for a few days – developing rich color and depth of flavor – before finally transferring the juice to neutral oak barrels along with our base Golden Sour. The beer then goes through a secondary fermentation while resting on the grapes, and after a few weeks is ready to bottle. The Cab Franc variation includes Cabernet Franc from Mesa Park Vineyards.
SUPERCRUISE: Mal | Mer
Sour, 8.0% ABV
SUPERCRUISE starts with wine grapes from locally-sourced, family-owned vineyards in Palisade, CO. Once the grapes have been destemmed and crushed, the brewery allows the juice to rest for a few days – developing rich color and depth of flavor – before finally transferring the juice to neutral oak barrels along with our base Golden Sour. The beer then goes through a secondary fermentation while resting on the grapes, and after a few weeks is ready to bottle. This batch includes Malbec Merlot grapes.
IVY BELLS
Sour, 6.1% ABV
IVY BELLS is a custom blend of both traditional Barrel-aged and Solera-fermented spontaneous ales. Made by refermenting pineapple, apricot, pink guava, blood orange, raspberry, passion fruit, cherry and grape in a golden-blonde base beer blend.
SKY TEMPLE (w/ Jing A (京A) Brewing Co.)
Sour, 6.9% ABV
This beer is a custom-blend of lambic-inspired traditional spontaneous ale that was refermented with dried Hawthorne berries direct from China.
FOXBAT
Sour, 6.9% ABV
FOXBAT is a solera-aged, foeder-finished spontaneous ale with peaches, rosemary, sage and sea salt. We added a moderate amount of peaches, then added a hint of salinity from a custom blend of 3 different types of seas salt, and finally a touch of fresh rosemary and sage.
Drake's Brewing Co.
Oakland, CA
HAYS: Beam Splitter
New England IPA, 6.5% ABV
This NE IPA includes Amarillo, Citra, El Dorado and Mosaic, which produce citrus, stone fruit, melon, and papaya flavors.
Lusu's Lovechild
Flanders-style Sour Red Ale, 6.3% ABV
A collaboration beer between Drake's and Lusu Cellars in Berkeley, California. Two tons of Zinfandel grape skins were thrown on top of 12 barrels of Drake's Flanders style sour red and aged for 6 months with Lactobacillus and Brettanomyces. This beer shows a moderate tartness with tons of wine fruit flavor.
Flyway Pils
Pilsner, 4.5% ABV
Millions of birds migrate along the Pacific Coast Flyway. For your own relief and refuge, relax with Flyway Pils. It will lift you up with fruity aromatics, glide into a crisp light body, and land with a clean spicy finish.
Eagle Rock Brewery
Los Angeles, CA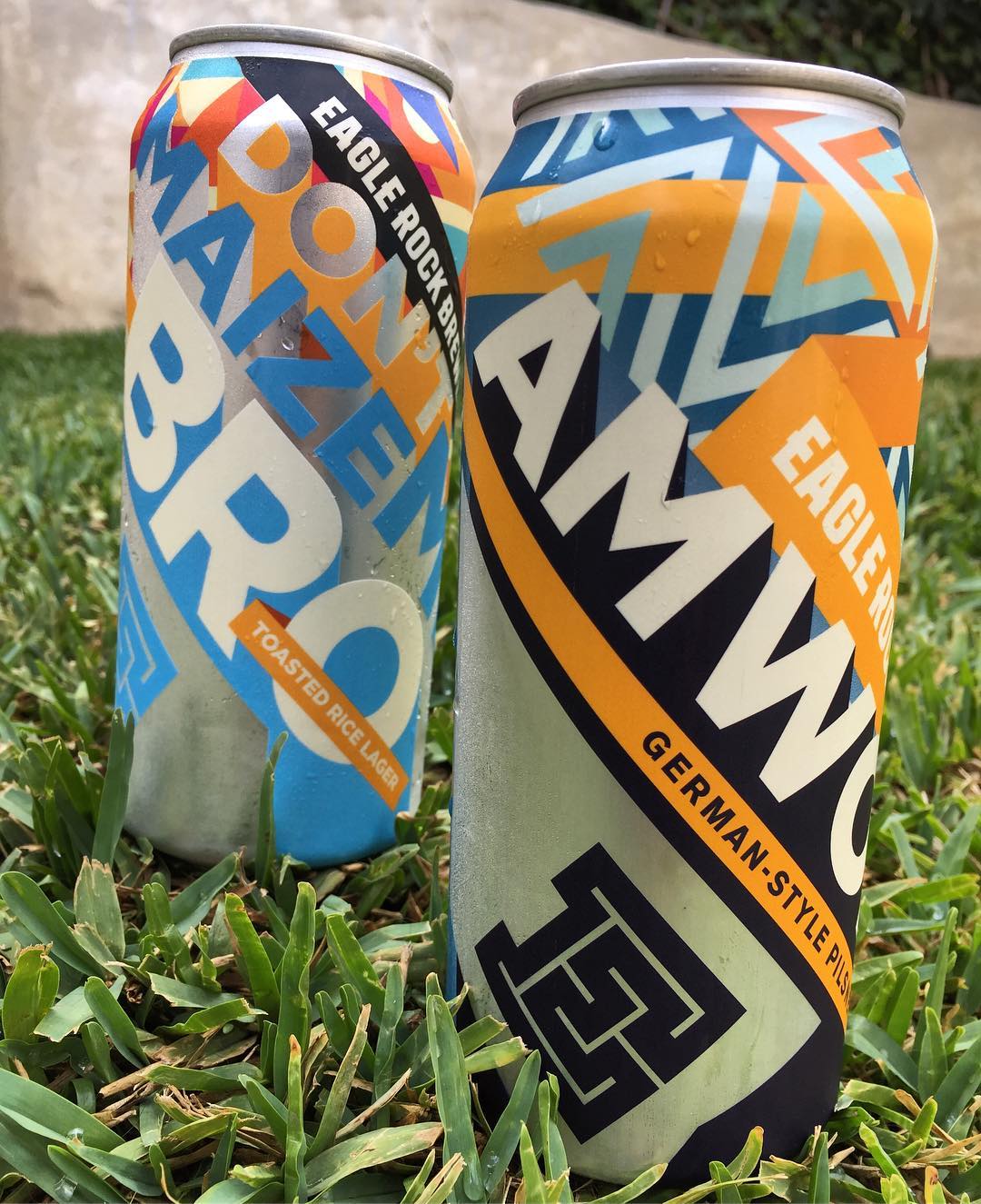 Populist
IPA, 7% ABV
Celebrate the aromatic wonder of the hop flower. Malt, Yeast, and Water lend quiet support as Hops take a solo.
Manifesto
Witbier, 5.7% ABV
The soul of a beer belongs to Yeast. Magical organisms breathing life into liquid. Transforming sugar into vibrancy and effervescence. Rousing your senses to explore.
Amwolf
Pilsner, 4.7% ABV
German for "Eagle-Wolf", this majestic pilsner pays tribute to the fearless spirit of its namesakes and its brewers.
Equilibirum Brewery
Middletown, NY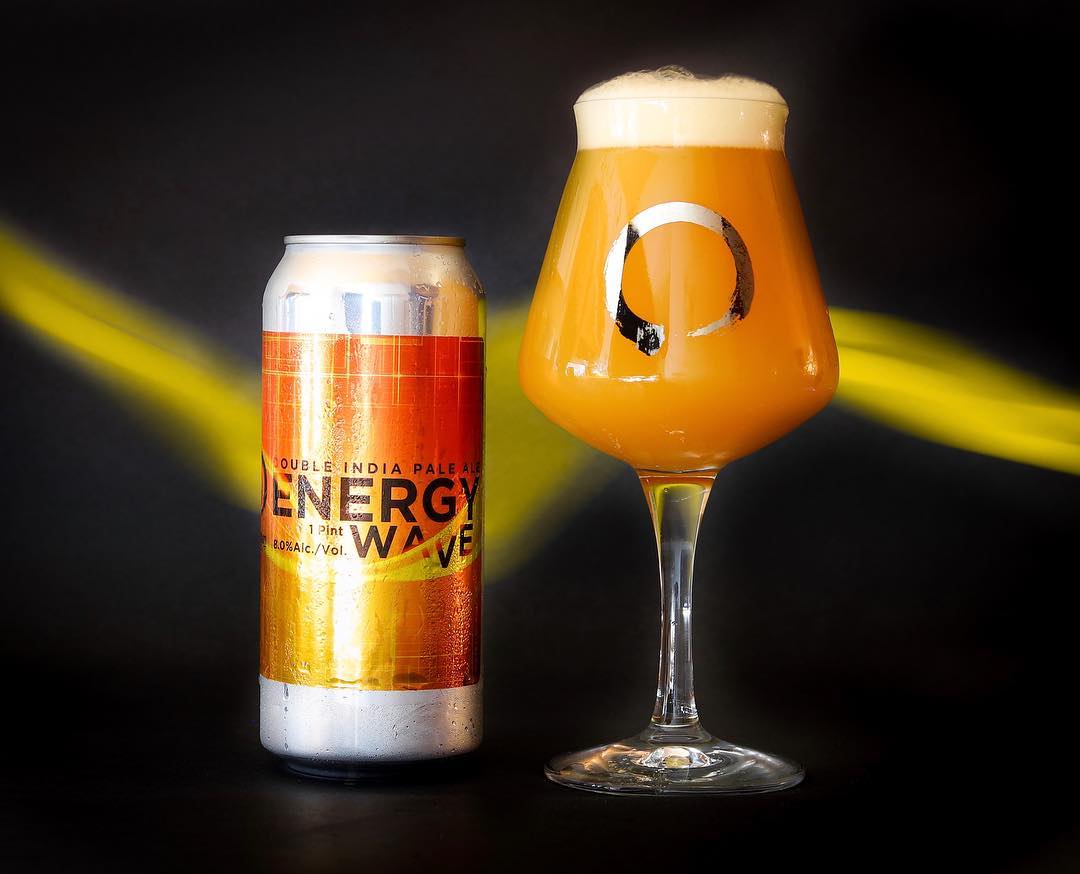 There and Back Again
American Wild Ale, 6% ABV
There and Back Again pours a hazy golden yellow releasing bright notes of pink grapefruit, lemon, pineapple, and passion fruit. It tastes sour and juicy with similar notes as the smell.
Energy Wave
Double IPA, 8% ABV
Energy Wave takes the MC² grain bill, increases the hops, and adds a touch of lactose. Energy Wave pours a glowing hazy tangerine color, releasing bright tropical notes of mango, pineapple, lactose, and apricot.
Fifth Hammer Brewing Co.
Long Island City, NY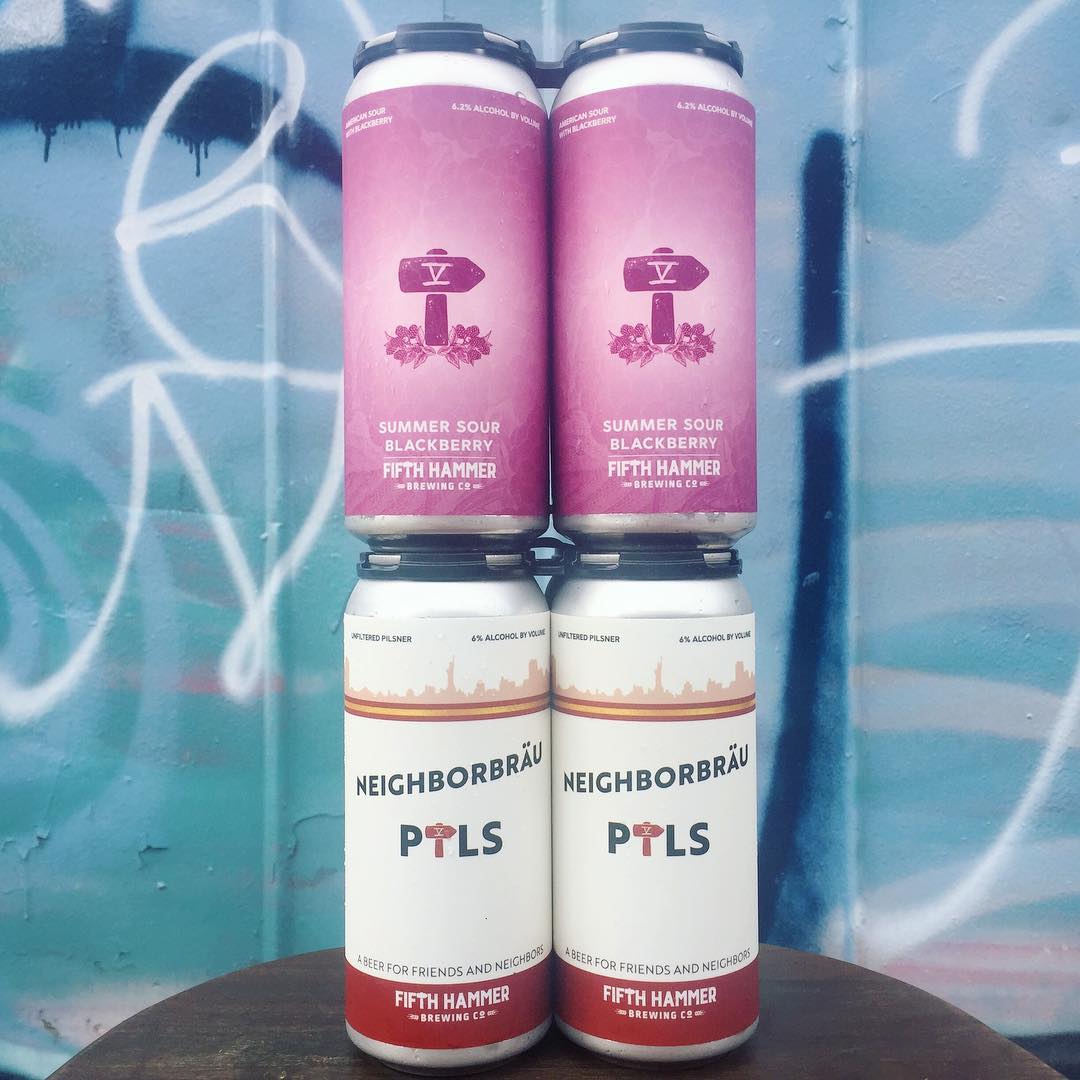 Savvy Seamare
Session IPA, 4.8% ABV
Savvy Seamare is a session IPA brewed for Beers With(out) Beards.
Azacca Quokka
DDH NEIPA, 7.9% ABV
This New England-style IPA was double dry-hopped with Azacca, Mosaic, and Motueka. Named after the friendliest marsupial on the planet, this hazy IPA is chock-full of tropical fruitiness.
Summer Sour: Blackberry
American Sour w/ Blackberries, 6.2% ABV
This refreshing sour ale is infused with blackberries – fruity & tart and perfect for summer days.
Lil' Coco Roasty
Summer Coconut Stout, 3.9% ABV
Rich dark chocolate flavor paired with a suprisingly light body and coconut.
Five Boroughs Brewing Co.
Brooklyn, NY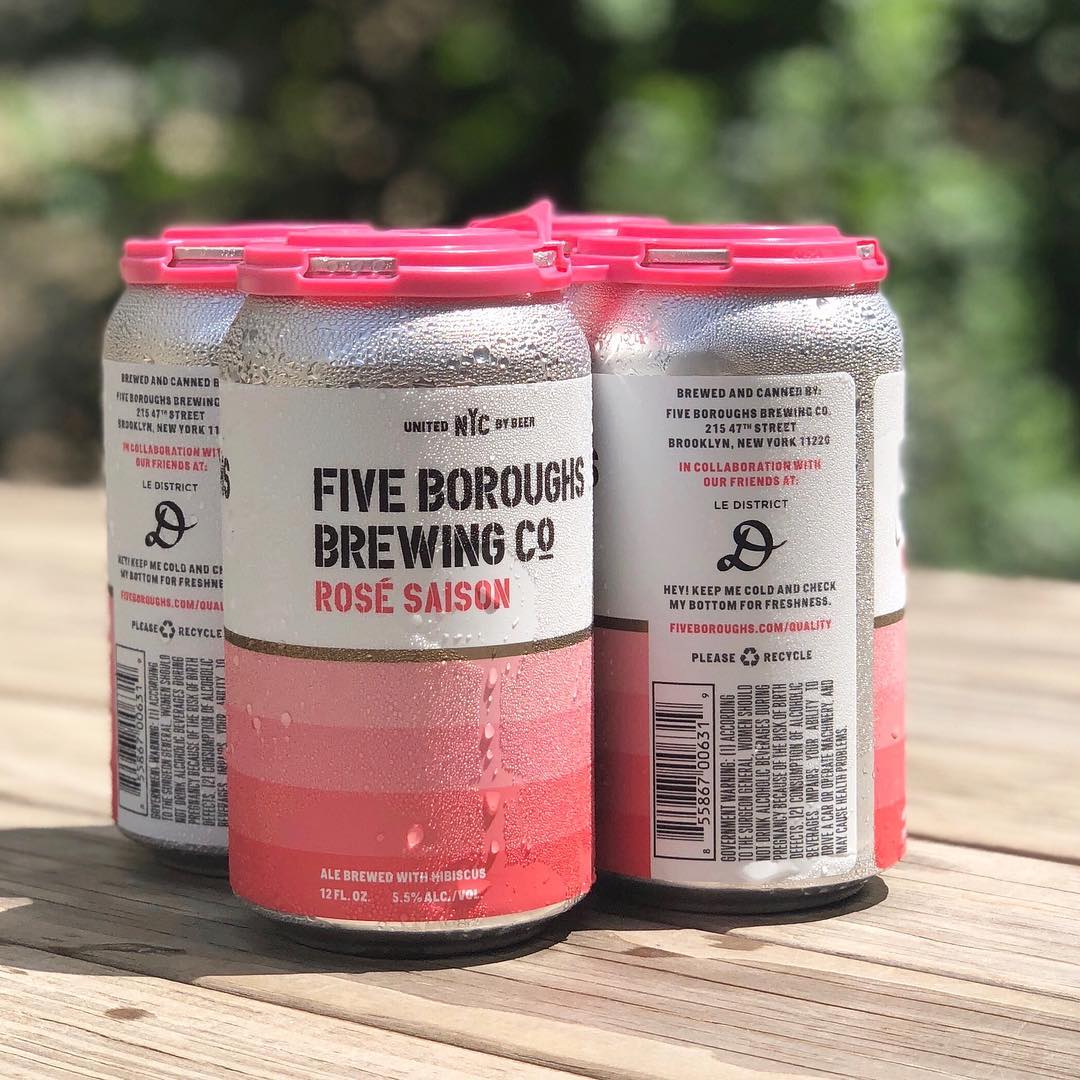 Tiny IPA
Session IPA, 3.5% ABV
This beer uses French Pilsner malt, malted oats, and flaked wheat to create a base that is deceptively full-bodied, despite its low ABV. Huge amounts of Mosaic and Amarillo in the whirlpool and dry hop bring notes of lemon, peach, and passionfruit.
Gose
Gose, 4% ABV
Gose is the perfect balance of acidic sourness and saltiness. Fermented cool with Five Borough's house ale yeast, this beer finishes super clean with little to no bitterness.
Rosé Saison
Saison, 5.5% ABV
Rosé Saison has noticeable sweetness and balanced warm spice notes. But back to that color—it comes from an addition of hibiscus, which also provides subtle flavors of sweet tea.
Garrison City Beerworks
Dover, NH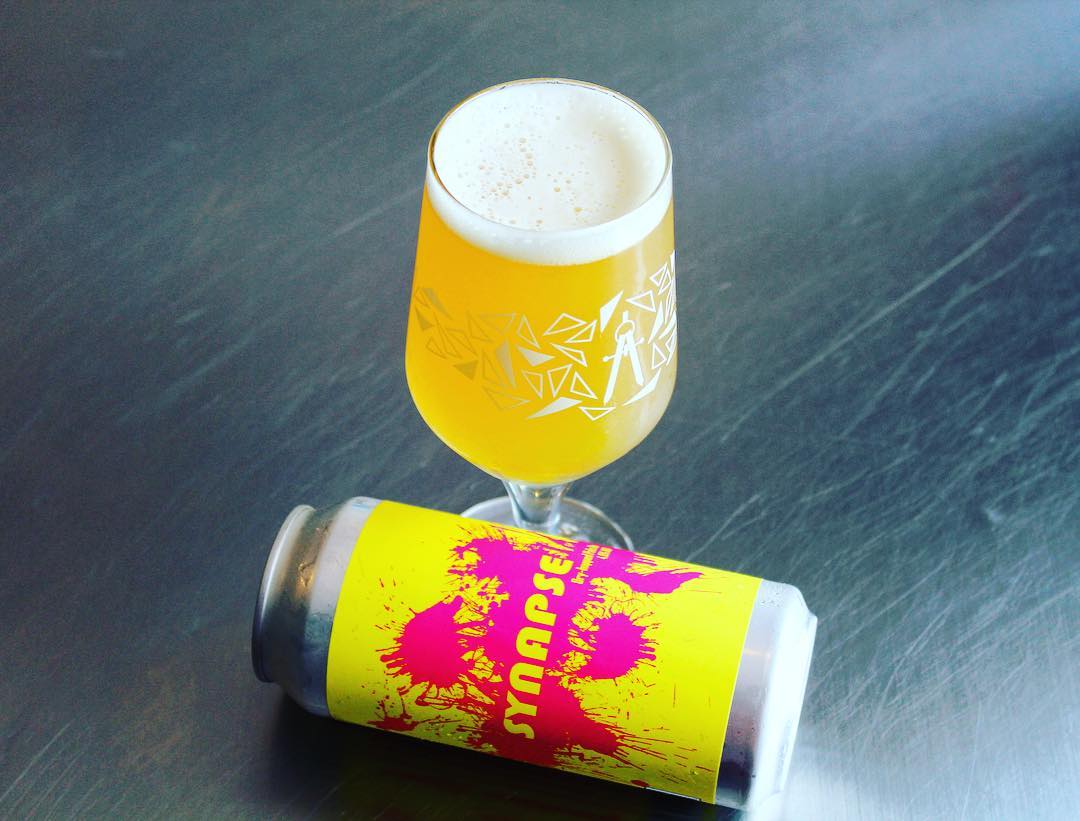 Synapse
Pale Ale, 4.8% ABV
Sessionable Pale ale featuring Calypso and a double dry-hopping of Mosaic – strong notes of orange peel.
Equilateral
IPA, 6% ABV
Equilateral is an IPA dry-hopped with Citra and Amarillo.
Grimm Artisan Ales
Brooklyn, NY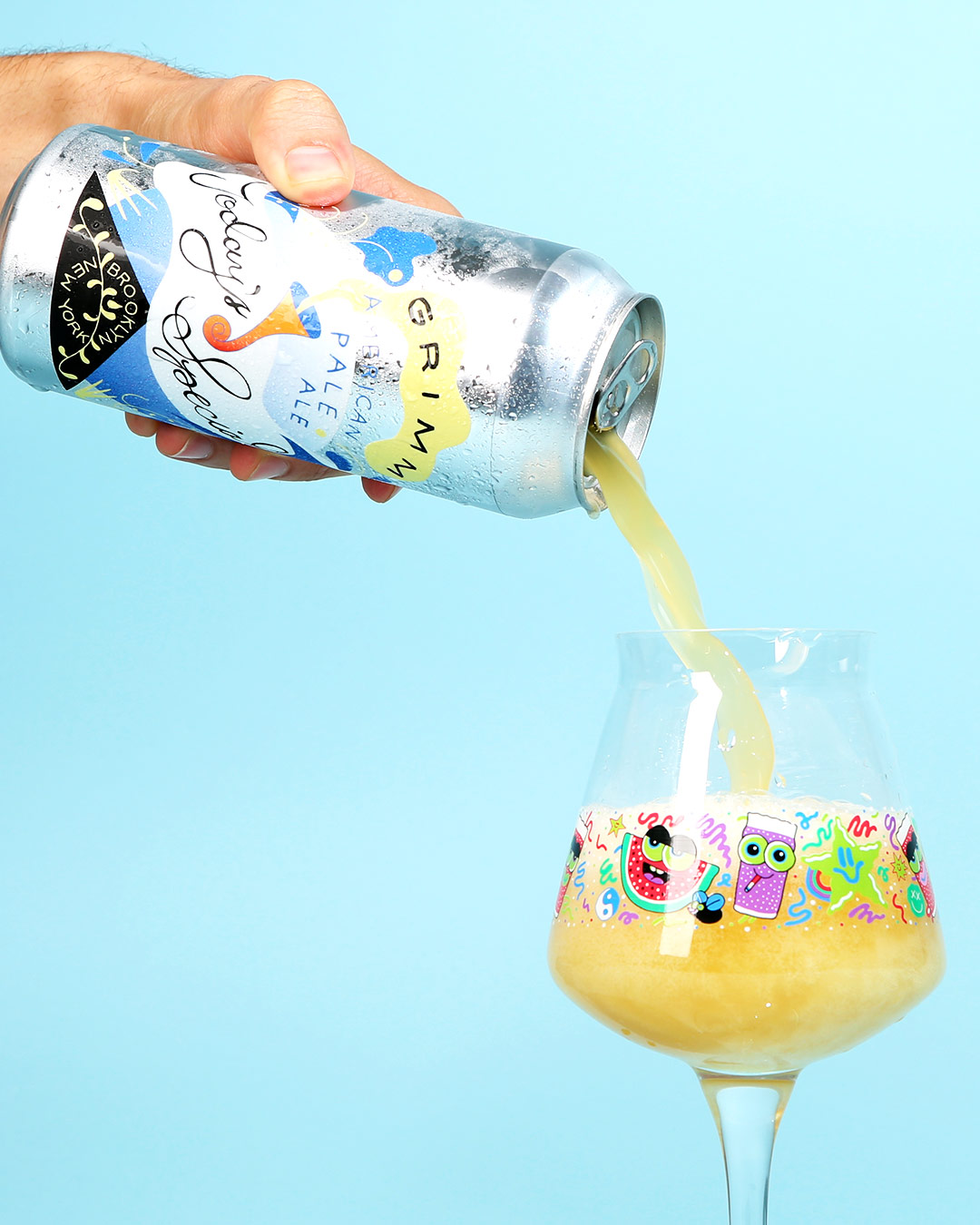 Present Perfect
Passionfruit Berliner Weisse, 4% ABV
Present Perfect is a Berliner Weisse conditioned on oak, refermented on passionfruit, and dry hopped with El Dorado and Hallertau Blanc.
Gravity of Smile
Double IPA, 9% ABV
Gravity of Smile is a DIPA brewed with Citra, Simcoe, Rakau, and Ekuanot.
Industrial Arts Brewing Co.
Garnerville, NY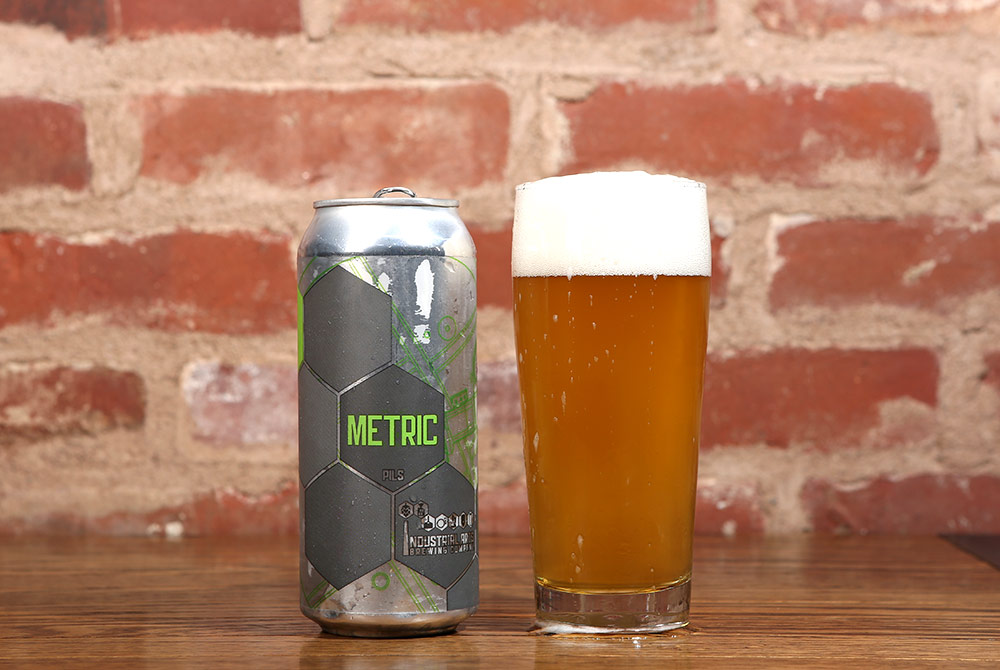 Torque Wrench
Double IPA, 8% ABV
Torque wrench is the DIPA version of the original Wrench IPA.
Rocklandia
NE IPA, 6.7% ABV
Brewed with District 96, Defiant, Gentle Giant and Kuka for Rockland County Beer Week. NEIPA with local honey, oats, and wheat busting with melony hop characteristics.
Metric Pils
Pilsner, 4.7% ABV
Metric Pils is Industrial Art's take on the classic pilsner.
Interboro Spirits & Ales
Brooklyn, NY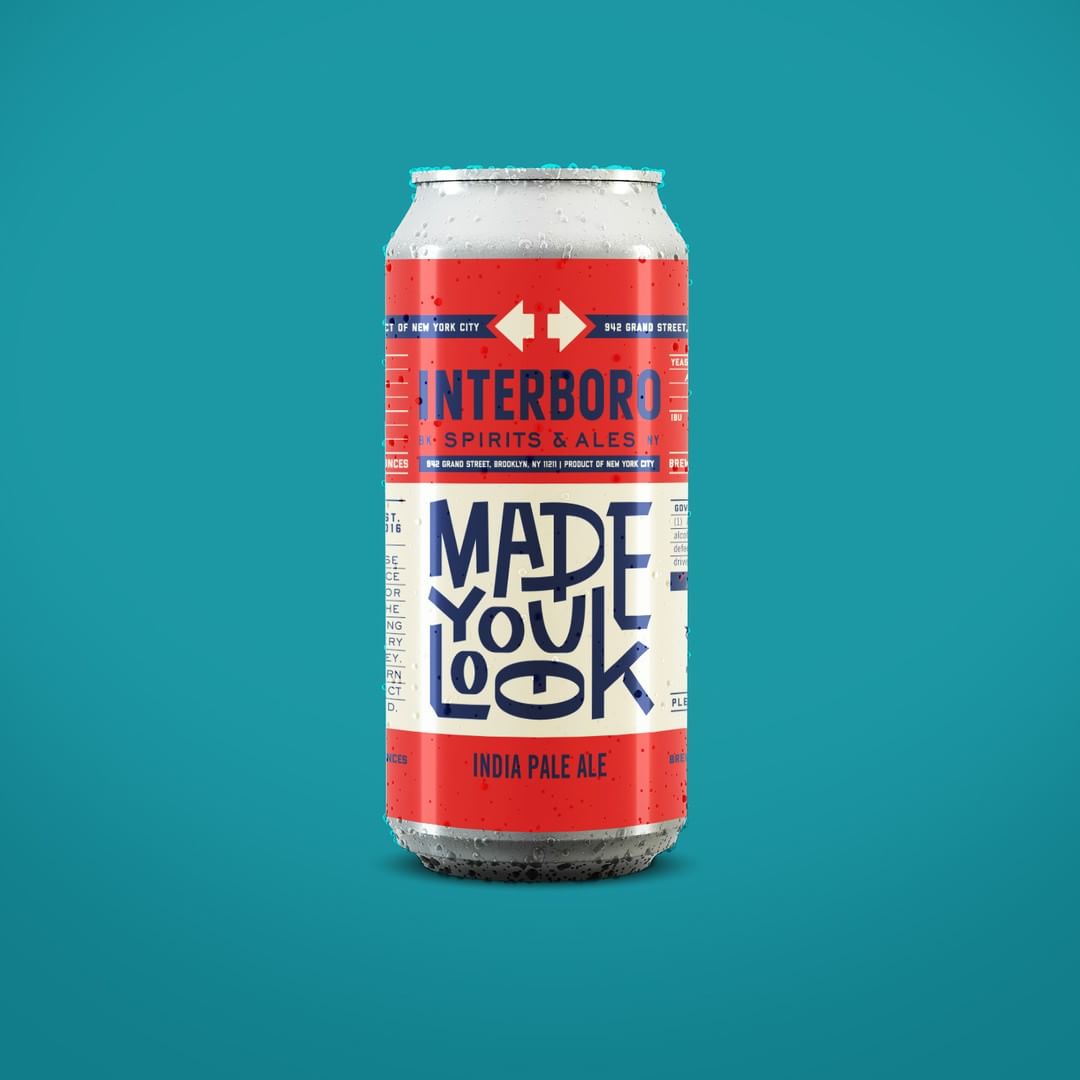 El Pres
Pilsner, 5.5% ABV
Brewed in collaboration with Bar 180, Bierwax, Beerwithflavor, The Bronx Beer Hall & The Sampler to celebrate the upcoming Dominican day parade. Pours bright gold with white foam. Aromas of herbal spice and dank passion fruit. Clean Pilsner flavor with a hint of tropical fruit. Brewed with Pilsner malt and maize. Cold fermented with German lager yeast. Hopped with noble varieties Tettnang and Hallertau and dry hopped with Styrian Dragon.
Made You Look
IPA, 6% ABV
Pours hazy yellow with white head. Green papaya piney aromas with juicy fruit taste and a clean bright finish. Brewed with Marris Otter and Wheat. Fermented with American Ale yeast, hopped with Chinook, Centennial and dry hopped with Centennial and Citra and Citra again.
Lineup Brewing
Brooklyn, NY
Sweet Sticky Thing
NE IPA, 6.5% ABV
Tami
Double IPA, 7.5% ABV
Bieryonce
Pilsner, 5% ABV
Moustache Brewing Co.
Riverhead, NY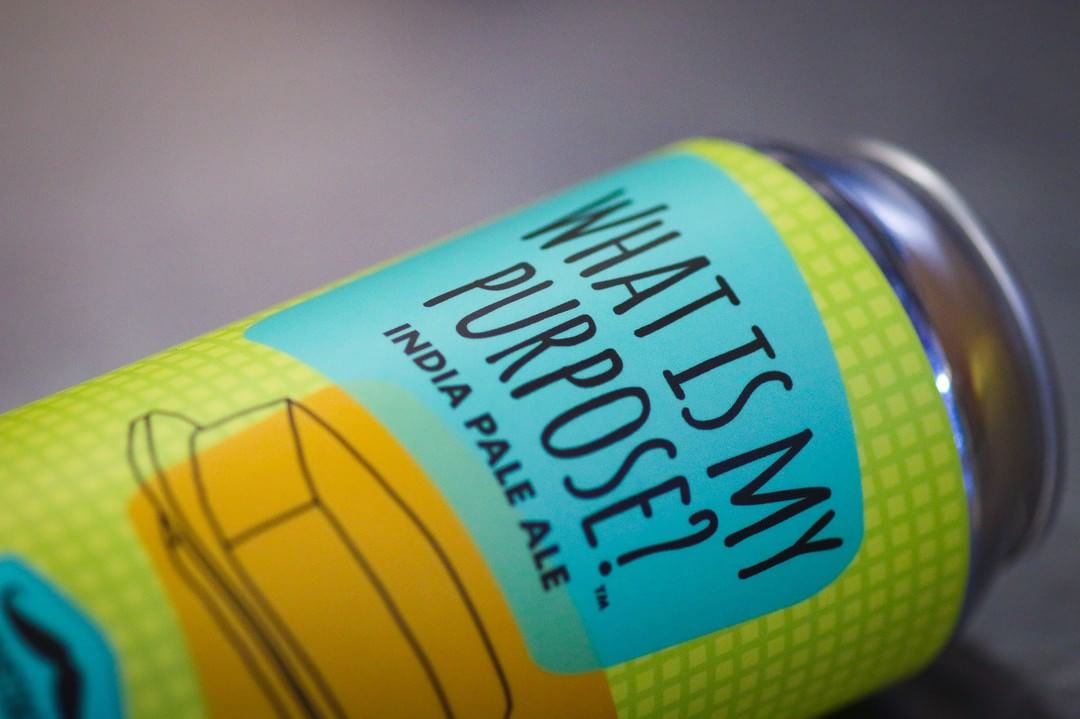 Beyond The Shore
Gose, 4.2% ABV
Beyond the Shore is a gose brewed with coriander and sea salt.
What is My Purpose?
New England IPA, 7% ABV
At 7% ABV, this Oat IPA is brewed with Mosaic Lupulin Powder and El Dorado hops.
Milk+Honey
Brown Ale, 7% ABV
Lactose (milk sugar) is a type of sugar that is not fermentable. It remains in the finished beer giving it a smooth silky mouthfeel, and a bit of sweetness and body. Honey on the other hand, when used in primary fermentation, ferments out completely, giving a drier character to the beer. In this beer they balance each other out, resulting in a pleasantly sweet beer with a clean finish.
Outer Range Brewing Co.
Frisco, CO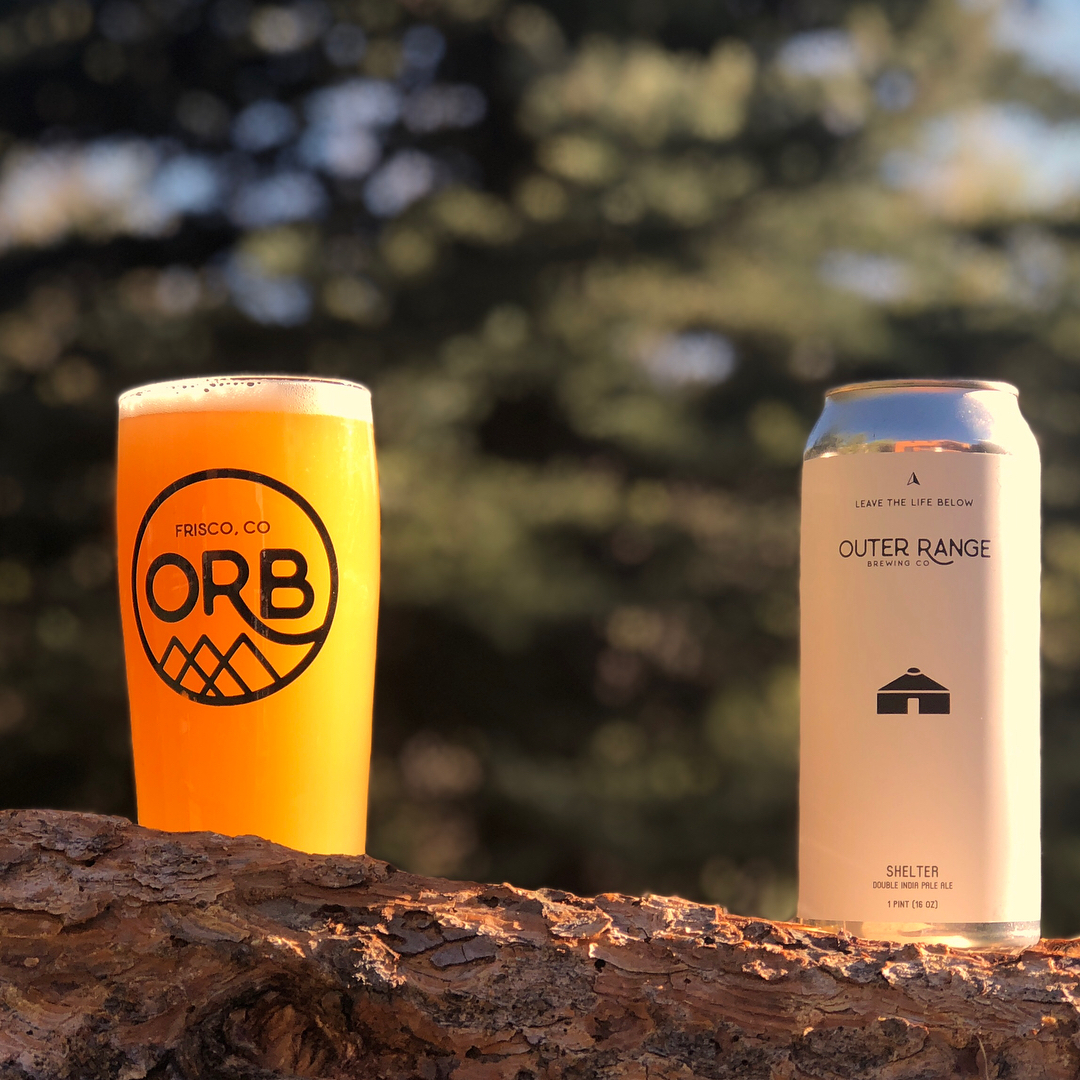 Shelter
DDH Double IPA, 9% ABV
Shelter is a DIPA that is double dry-hopped with Citra, Mosaic, and Topaz hops.
Luminous Flux
Belgian Blonde, 7.7% ABV
Belgian Blonde Ale brewed with classic Abbey Ale yeast strain. Saturated with Citra and Horizon hops, this new world hopping interpretation leaves a tart, spicy, and low-bitterness drinking experience still true to style Belgian Blonde, with plenty of body and balance.
Plan Bee Farm Brewery
Poughkeepsie, NY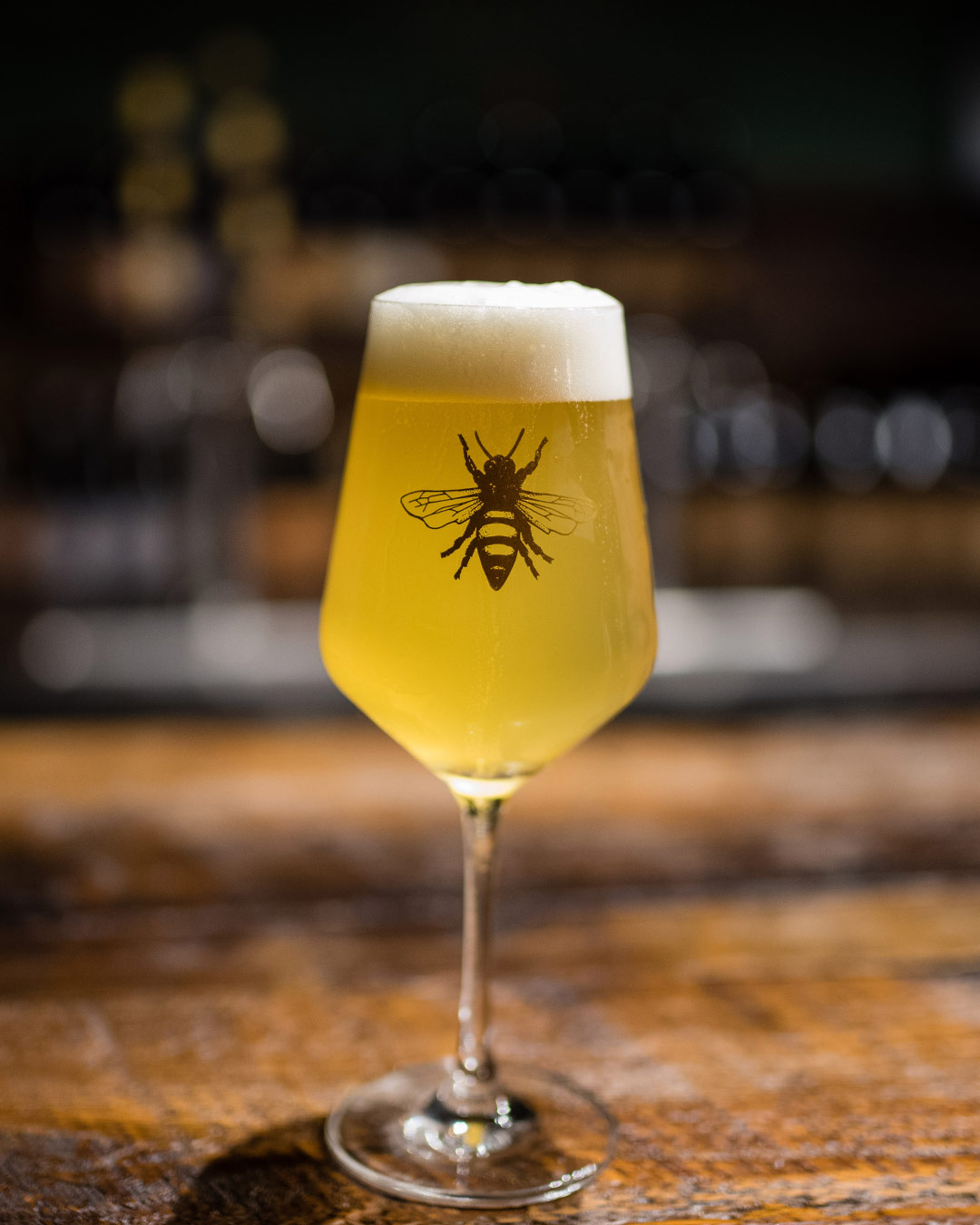 Pickleback
American Wild Ale, 6% ABV
Pickleback is a sour ale aged in whiskey barrels with cucumber and dill.
Barn Beer
American Wild Ale, 5.5% ABV
Barn Beer is a coolship-cooled 100% NY-ingredient wild Farmhouse Ale. The aroma dances between fruity funky yeast & lemon/pine hop notes with little to no hop presence in the taste. It's slightly tart, soft, and lemony.
Scratch Brewing Company
Ava, IL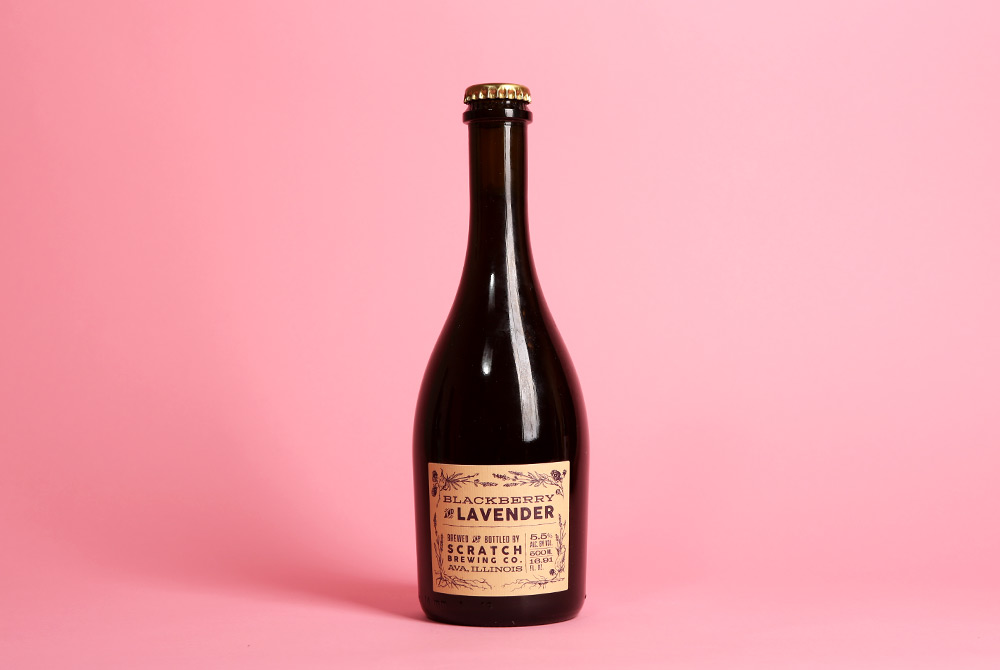 Spring Tonic
Gruit, 4.4% ABV
Bottle-conditioned sour ale brewed without hops, bittered and flavored with southern Illinois grown dandelion, ginger, carrot tops, and clover and fermented with Scratch's house mixed culture.
Turmeric Sour
American Wild Ale, 4.4% ABV
Sour ale brewed without hops & flavored with turmeric & lemongrass & fermented with Scratch's wild house mixed culture.
Stone Brewing
Escondido, CA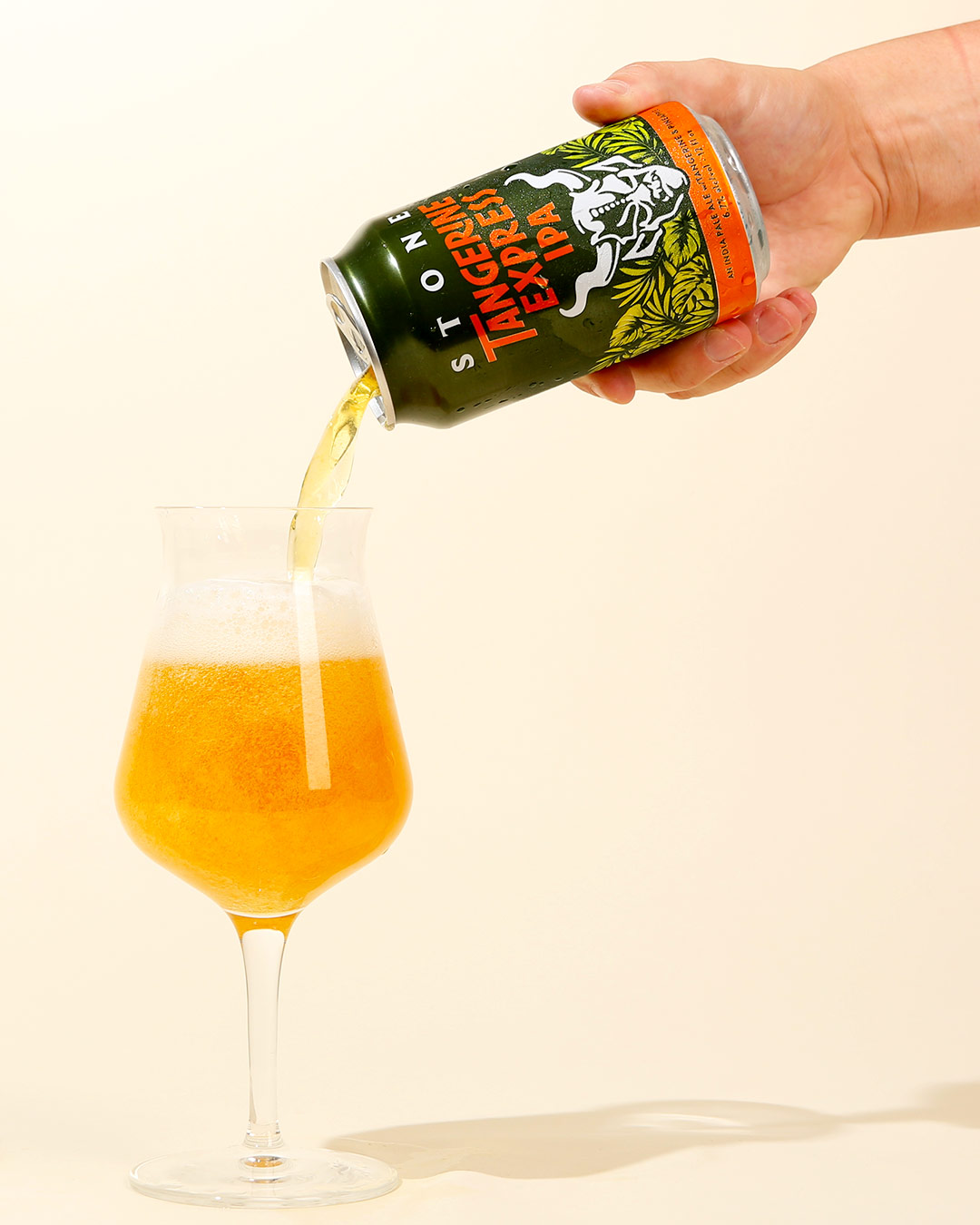 Anni-Matter
DIPA, 9.1% ABV
Anni-Matter is Stone's 22nd-anniversary DIPA.
Idolatrous IPA
IPA, 7% ABV
Idolatrous IPA is brewed with El Dorado & Mosaic Hops.
Strong Rope Brewery
Brooklyn, NY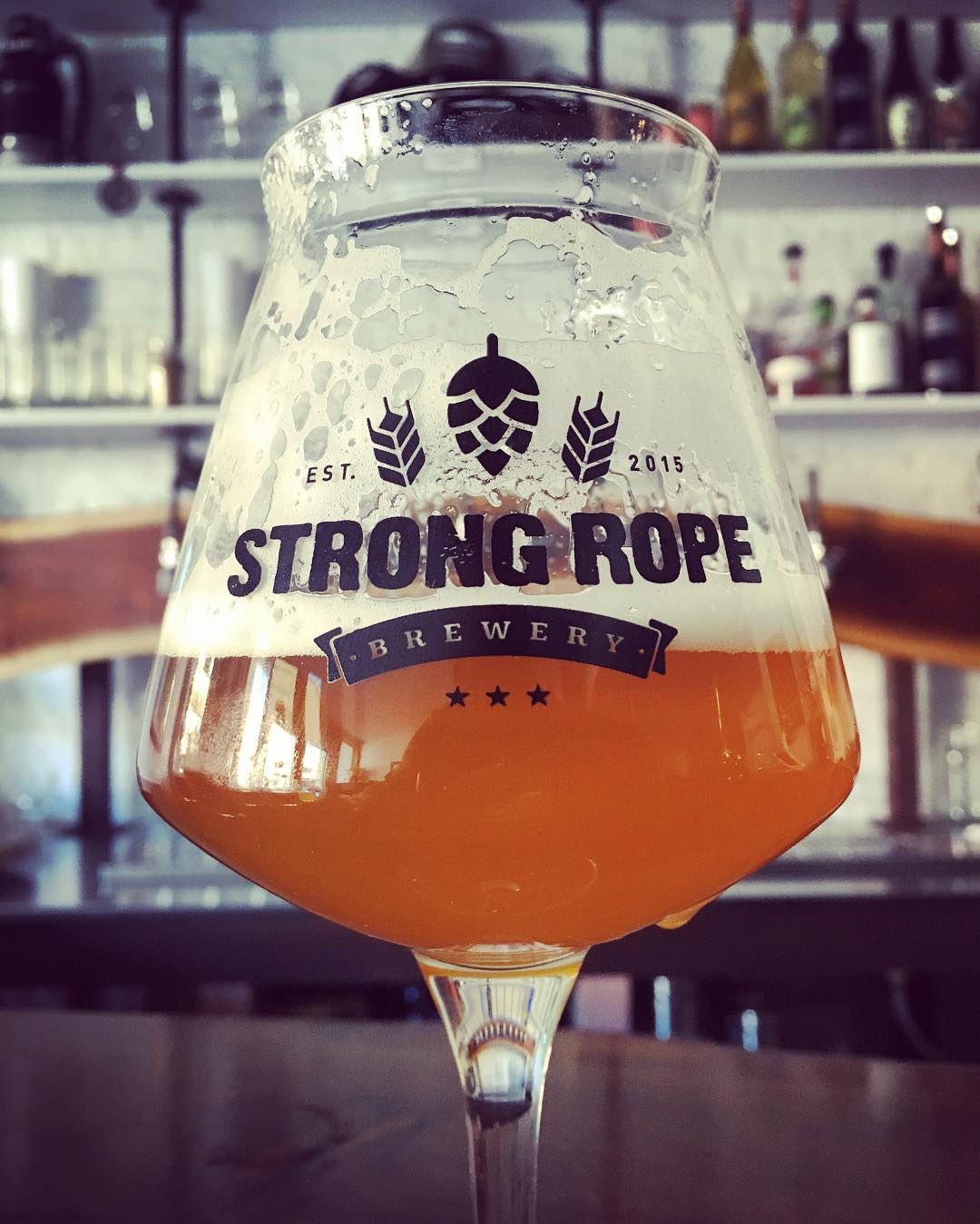 Queen of the Hive
Golden Ale, 8% ABV
Queen of the Hive is an imperial honey ale.
Pistil Whip
Blonde Ale, 6% ABV
Pistil Whip is a Blonde Ale brewed with elderflower and lime.
The Ale Apothecary
Bend, OR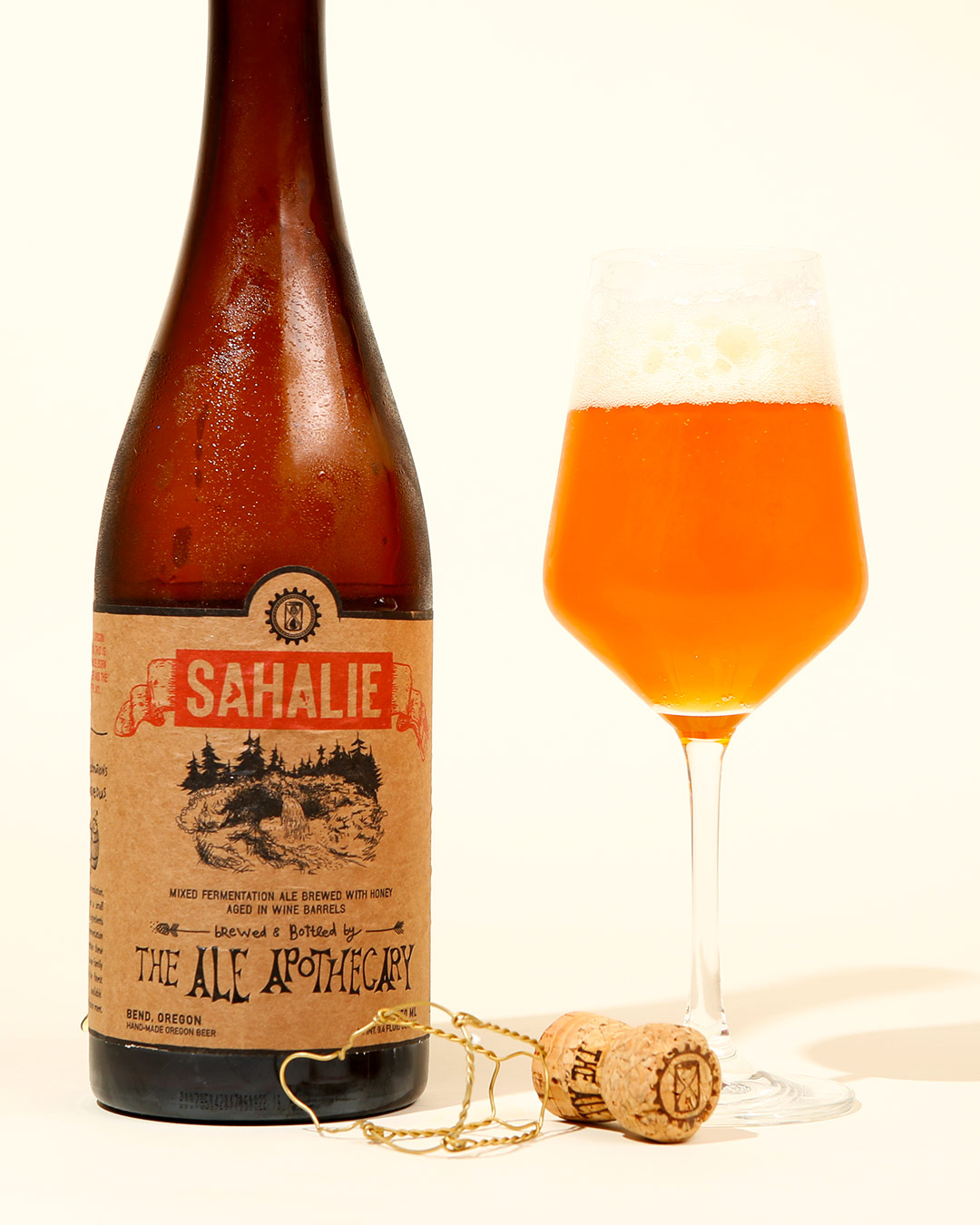 Sahalie
American Wild Ale, 9.4% ABV
SAHALIE is the flagship brand of The Ale Apothecary, brewed year-round with malted barley & wheat and Goschie Farms Cascade Hops. Hop bitterness and acid produced by the house lactobacillus culture provide the balance to the malt and oak structure of the beer. She spends up to 1 year in oak barrels during a long, relaxed fermentation prior to a month-long dry-hopping.
Three Weavers Brewing Co.
Inglewood, CA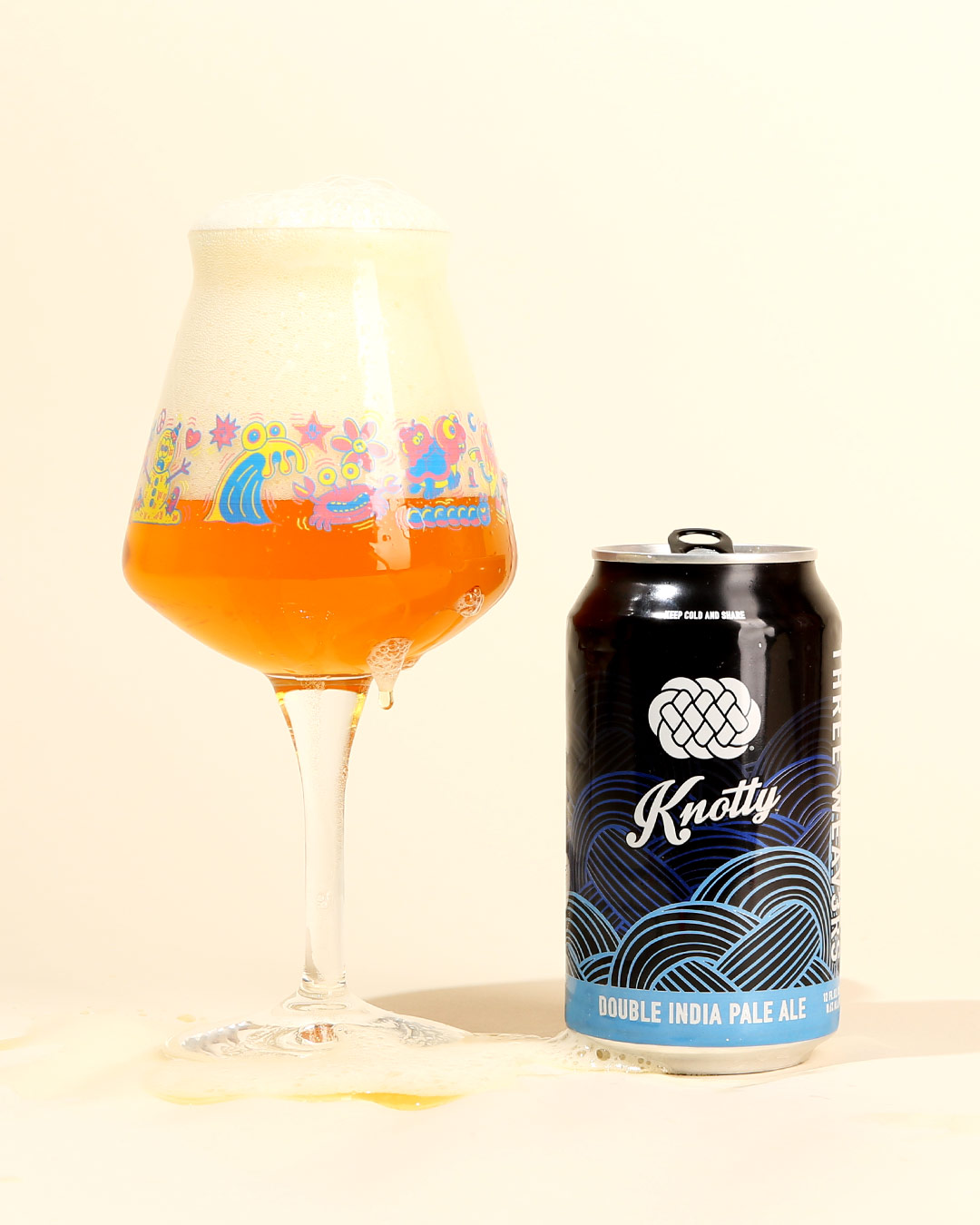 Knotty
Double IPA, 8.6% ABV
Juicy and hop forward, Knotty is Three Weavers' bold, sunny and undisputably dank Double IPA.
Seafarer
Kolsch, 4.8% ABV
Channeling the traditional, light hybrid ale from Koln, Germany, Seafarer is made with German Pilsner Malt and Noble Hop varieties.
Transmitter Brewing
Long Island City, NY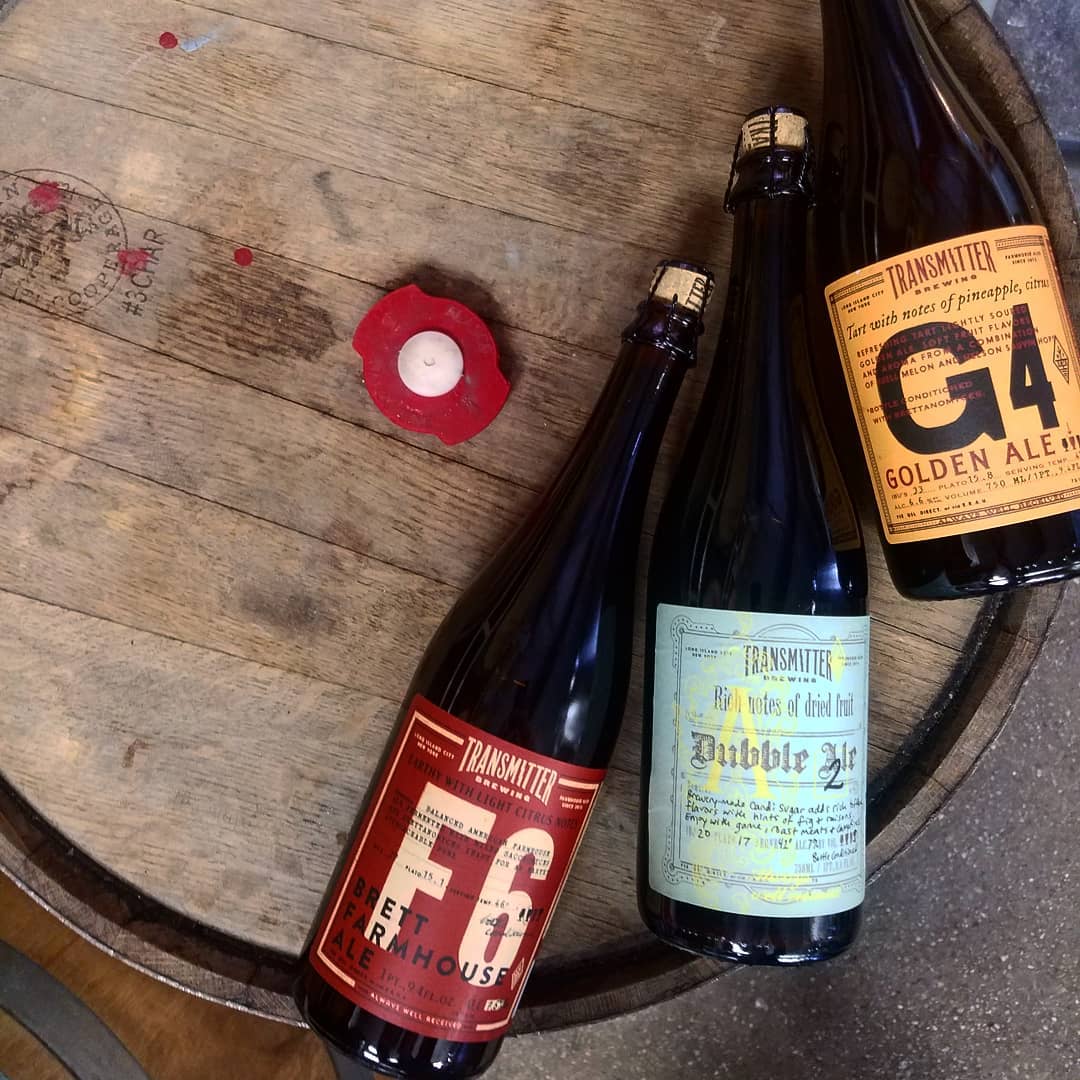 NY2 Oat Grisette
Grisette, 4.2% ABV
NY2 Oat Grisette is brewed with New York State Malt and Hops. This beer is light with lemon/orange peel notes and subtle floral nuance.
S1 Mahogany Saison
Saison, 7.9% ABV
Mahogany Saison is brewed with rye and white wheat and is generously hopped with Pacific Jade.
BGH9 Apricot Sour
Sour, 6.2% ABV
BGH9 is an oak-aged sour with apricots.
Triple Crossing Brewing Co.
Richmond, VA
Faclon Smash
IPA, 7% ABV
Falcon Smash is Triple Crossing's flagship IPA. Dank hop character from dry hop of Falconer's Flight, and a proprietary blend of rotating hop varietals.
Mosaic Triangles
IPA, 6% ABV
Mosaic Triangles is a soft, full-bodied IPA with low alcohol and bitterness. It's aggressively hopped with Mosaic.
Liked this article? Sign up for our newsletter to get the best craft beer writing on the web delivered straight to your inbox.