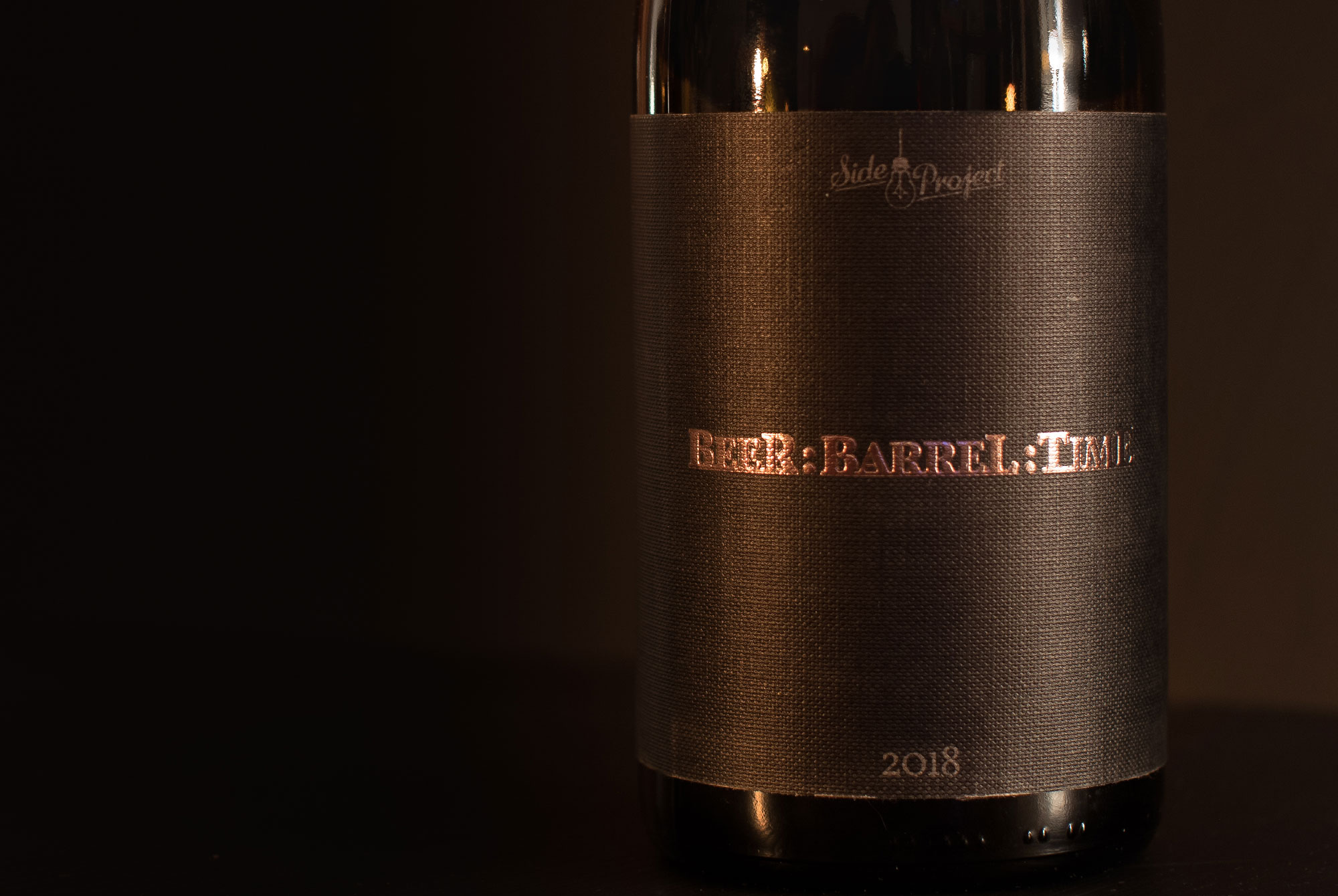 It's been 27 years since Goose Island's brewmaster Greg Hall gifted us with what has been accepted as the first barrel-aged stout. In 1992, Hall filled six freshly emptied bourbon barrels with an Imperial Stout to celebrate the 1,000th batch of beer brewed at Goose Island. In 1995, Hall entered his creation—the future Bourbon County Brand Stout—at the Great American Beer Festival but it was disqualified because his beer didn't fit any of the designated style categories. While Hall unfortunately didn't walk home with any hardware that day, his DQ forever changed the craft beer scene.
Fast forward to today, not only does the Great American Beer Festival have a category for barrel-aged Stouts, but also almost every brewery in America now offers their own take on the barrel-aged stout. While there are so many options for today's beer nerd, there are a few breweries that have become known for their barrel program. To narrow down the choices, I caught up with nine breweries that range from offering nationally distributed barrel-aged goodness to those filling their first barrels as an official brewery to chat about their philosophies behind crafting our favorite cold-weather beverage.
Revolution Brewing
Chicago, Illinois
Revolution has been releasing an annual stout since 2013. 2017 marked the first time Revolution packaged variants other than the coffee-flavored Café Deth. They started turning heads with their barrel-aged Imperial Oatmeal Stout in 2017.
Revolution started with three barrels for their first release in 2013 and has grown to one-thousand barrels for their 2018 Deep Wood Series. "Our barrel program has grown and diversified to focus on traditional brewing methods and some winemaking barrel disciplines," Revolution's barrel program lead Marty Scott said. Because of this growth, Revolution has been able to set aside batches over the years, allowing them to blend vintages and create new beers to share with their fans. "It's a lot like making blended whiskeys or blended wines," Marty says. Knowing that each year the final product will vary, Marty and the team focus on differentiation and quality control. He notes that barrel-aging should not be "you get what you get," but rather "something intentional and focused."
Beer to Try: Café Deth
Imperial Oatmeal Stout, 14.8% ABV
Named after their founder Josh Deth, Revolution's coffee variant had limited distribution but is a must try for any coffee lover. Aged on Dark Matter Coffee, Café Deth comes in at almost 15 percent ABV, and bursts with notes of nuts and coffee that can be detected from across the room as you crack the can. Right from the outset, the coffee flavors hijack your palate in the best way possible, exploding with flavor and faint notes of dark chocolate and vanilla to create one of my favorite barrel-aged coffee Stouts.
Fremont Brewing
Seattle, Washington
It's been nine years since Matt Lincecum, co-founder of Fremont Brewing, brewed his first beer destined for barrels. He started with a homebrew recipe—an eight percent Winter Warmer called Abominable Winter Ale. While Matt had been tinkering the recipe for years, he always wanted to know how a barrel would alter a beer he regularly brewed. The following year, Matt nearly doubled his recipe and alcohol content to release what has become a fan favorite: Bourbon Abominable Winter Ale. While Fremont's beers are packaged to be consumed the day they leave the brewery, Matt believes in "brewing for the future," noting the beers should be able to handle at least ten years of aging. "Each of the beers reflects a dimension of my passion for big, dark beers and the eternal humility that working with wood instills," Matt says.
Beer to Try: Kentucky Dark Star
Imperial Oatmeal Stout, 13.1% ABV
Like many of the beers brewed at Fremont, the base for KDS was born from a homebrew recipe. Matt initially brewed Dark Star to celebrate the birth of his brother's first child. KDS is a prime example of why Fremont has one of the most consistent barrel programs in the country. Aged one year in 10- to 15-year-old bourbon barrels, and blended with a two-year-old vintage, the beer is creamy and smooth, drinking well under the ABV on the bottle.
Voodoo Brewing Company
Meadville, Pennsylvania
If you're talking about the top barrel programs for stouts, you have to include Voodoo in the conversation. Since jump-starting their iconic Barrel Room Collection back in 2013 with the "Black Magick Trio," Voodoo has continuously offered up one banger after the next. In 2010 when head brewer Curt Rachocki took over brewing operations he wanted to sink every resource available to building out their barrel program. Lucky for him, in 2016 Voodoo was able to acquire what is known as the Compound – a second facility that gave Voodoo the chance to expand their barrel program.
A barrel program that once was five barrels when Curt came on-board, has grown to over two-hundred barrels today. When it comes to barrel-aging, Curt's main principle is that you can't make a bad beer good by simply throwing it in a barrel. "All recipes are selected and more importantly, designed, to achieve certain elements," he says. This is more than apparent when you looking at the amount of time most of his beers spend in their barrels. "Given how I design recipes and the barrel characteristics that I seek, I've found our sweet spot for our stouts to be in the 18-24 month range," he says. Often he waits at least 14 months before he begins to sample his beers, and they aren't pulled until they hit his palate the way he wants it to.
Beer to Try: Black Magick (Silver Wax)
Imperial Stout, 13% ABV
After not being happy with how the first batches were aging, Curt adjusted the original recipe from 15.5% down to 13.5% and altered the grain bill for the 2013 release. One of my favorites from the series is the most recent batch, known as silver wax, which spent 28 months in Willet barrels. With aromas of smoke and bourbon, the beer has a silky mouthfeel and a big barrel character that will leave you smacking the roof of your mouth.
Side Project Brewing Company
St. Louis, Missouri
In 2011 when head brewer Cory King brewed "The Origin," a blended stout that would kick-start Side Project's stout barrel program, he was doing so on a 20-gallon system. To put that in perspective, most homebrewers are brewing 5-10 gallons batches, but for a professional brewery, that type of brew day is almost unheard of. Cory knew it wasn't something he could maintain and eventually began leasing a brew house which allowed him the capacity to go from filling one barrel to three barrels each brew day. Today, Cory is able to fill up to 16-20 barrels for every double batch of stout brewed.
While production has increased, so has Cory's attention to what he's putting into his barrels. "It's not to use the buzz term barrel-aged on the label, the beer must have a purpose, the barrel must have a purpose, and the final beer must benefit from the barrel, the oxidation, the time, the process," he says. While the beer itself is important, Cory highlights that "time is an essential ingredient for the mingling of the flavors, for the development, for the softening, for the integration."
Beer to Try: Beer : Barrel : Time (BBT)
Imperial Stout, 15% ABV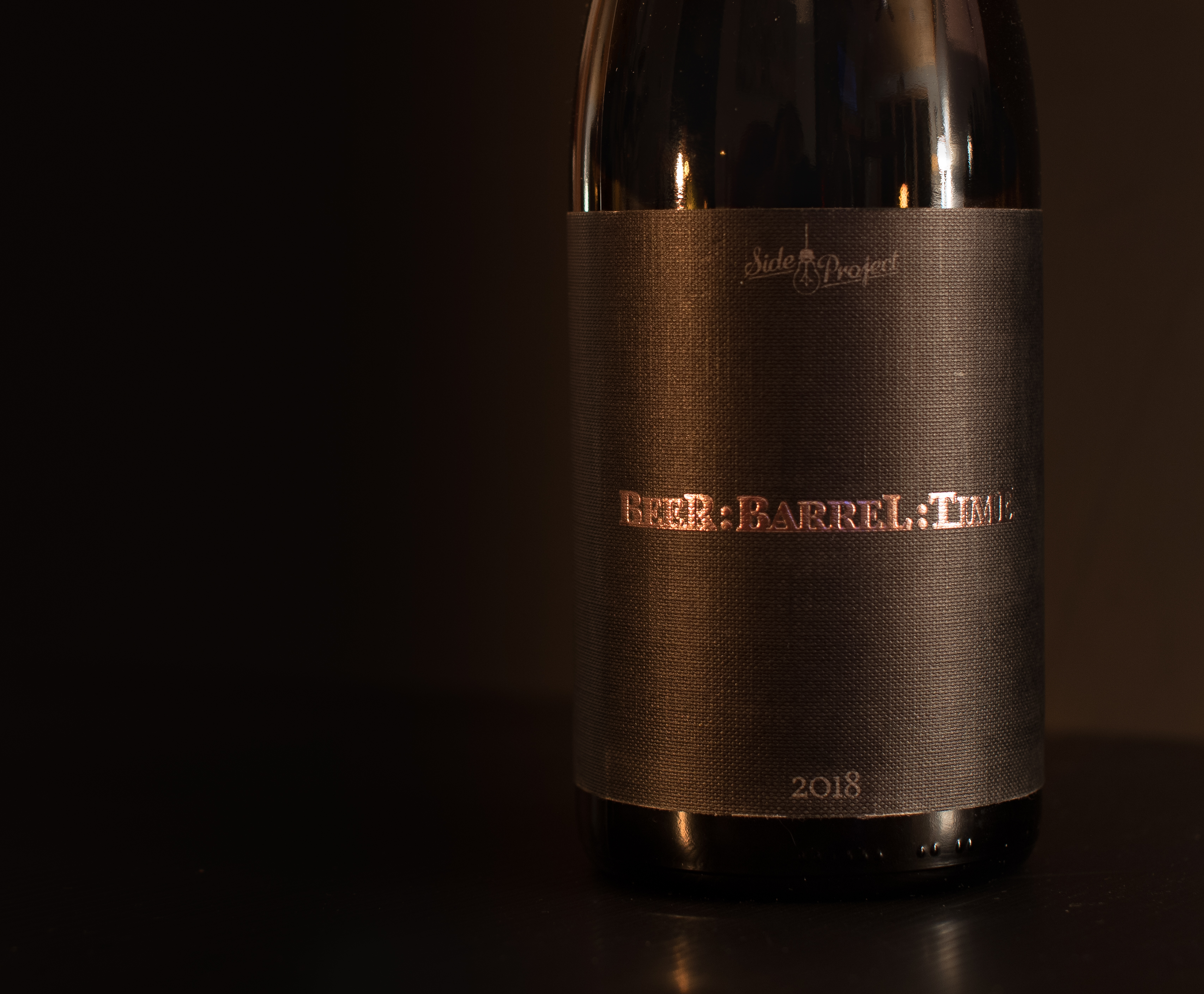 The 2018 version of BBT is Cory's favorite barrel-aged stout Side Project has blended. It isn't often that batch 2 is preferred over batch 1, but, for BBT 2018, that seems to be the consensus within the beer scene. Similar to 2017, the barrel character shines from the first sip. It differs in the sweet velvet notes of vanilla that meld together so well with the boozy barrel character.
Prairie Artisan Ales
Tulsa, Oklahoma
If you're looking for a barrel-aged stout you can find at your local bottle shop, offerings from Prairie are a must-try. Just before Christmas in 2012 Prairie corked and caged their first barrel-aged stout: Noir. "We bottle conditioned it, rushed to get it out, and I remember having it our brewery holiday dinner and realizing life was going to change," founder Zach Prichard recalls.
When asked about what has changed, Zach notes that, other than the size of their barrel program, they haven't changed much. Instead, they've become more confident in their process, allowing them to expand and create new offerings. This is no more evident than last year when Prairie offered members the chance to customize their own single barrel. "We didn't hesitate, but if we had known how many barrels it would grow to, we might have, Zach shares. "But I'm glad we didn't." In 2017 the first edition of the barrel offering yielded sixty customized stouts aged in either Rum or Bourbon barrels. "It's been a really cool thing to see the Dawgs (the name of Prairie's members) create their own stuff and to sort of share that process," Zach says.
Beer to Try: Bourbon Paradise
Imperial Stout, 15.9% ABV
"Paradise is one of my favorite Stouts we do," Zach says. "The coconut and vanilla create such a warm, tropical taste that seemed like it would pair really well with bourbon," he continues. For those like myself that gobbled up one of the best barrel-aged offerings you could buy off the shelf, you'll be happy to hear volume two is being packaged soon for enjoyment in early 2019.
Bottle Logic Brewing
Anaheim, California
For Founder and Brewmaster Wes Parker, his barrel-aged program at Bottle Logic is heavily based on his roots as a homebrewer. While Bottle Logic's barrel program originally consisted of just twelve barrels, today there are almost 1,200 barrels. "I think that increase is due to people always seeking out new flavors, and barrels are one way to add a unique flavor to beer," Wes explains.
Over the years, Wes notes that Bottle Logic has been able to improve their process to increase the body and flavor in their big imperial stouts. "Recently, we have seen a shift with consumer preferences towards bigger and sweeter stouts," Wes says. "Some of the stouts we've brewed this year have even more body and sweetness then we could have imagined making just a few years ago," he continues.
Beer to Try: Fundamental Observation
Imperial Stout, 13.2% ABV
Wes notes that the first release of Fundamental Observation, a barrel-aged Imperial Stout with vanilla, was what brought the attention of the beer community; Bottle Logic responded by making their barrel program the focus of their brewery. For the 2018 batch, the beer gives off notes of dark chocolate, toffee, burnt sugar, and a big–yet approachable–dose of vanilla that melds nicely with the sweetness of the bourbon character.
3 Sons Brewing
Dania Beach, Florida
While 3 Sons has not opened its doors to the public, beer nerds have been seeking out Corey Artanis' barrel-aged stouts since he won Best Brewery and Best Beer at Cigar City's Hunahpu Day in 2015. "I've always been a big fan of coffee, and I remember having Goose Island's Bourbon County Vanilla from 2010, and how much it blew me away," Corey says. "It was beers like that at the time that pushed me towards making beers like Summation," he continues. While Corey has been filling about a barrel each month while working at the Brass Tap in Fort Lauderdale, the opening of his own brewery in 2019 will allow him to focus more on his barrel program, with a target of putting 40% of the beer he produces into barrels.
When asked about how his beers have evolved since he began homebrewing years ago, Corey chuckles and replies "a lot." "Back when I started, I was brewing stouts that were lighter and more sessionable, you could drink a few of them without a problem," he says. "But over the last few years, traveling for events and collaborations, I've tried so many new things I enjoy, and I have tried to implement these flavors and mouthfeels into the beers I'm putting out today," he continues.
Beer to Try: BA Base Nectar
Stout, 13% ABV
While Corey has become known for beers like his Neapolitan Stout Barrel-Aged Double Scoop, it's his non-adjunct barrel-aged stout that he's most excited about. Base Nectar features Corey's base imperial stout and is aged in a 12-year-old American Whiskey barrel. The goal of Base Nectar is to showcase the barrel and the flavors it can apart on a stout. "After trying the beer out of the barrel, I realized there was no reason to add any adjuncts as it had all the complexities I wanted to showcase," Corey says.
More Brewing Company
Villa Park, Illinois
When Head Brewer Shaun Berns filled the first two barrels at More Brewing in 2017, he knew expectations would be high from the start. Shaun, who joined More from RAM Brewing last year, had already made a name for himself for his barrel-aged stouts. Since joining More, Shaun has continued to focus on the barrel program, which has grown from two to sixty barrels in little over a year. "We are limited on space, so that's the most barrels we can have at our location," Shaun explains. But this limitation is only temporary as More looks to open a production facility in the next year that will allow them to house hundreds of barrels.
While Shaun's philosophy on barrel-aging has not changed over the years, his technique and his tastes have. "I've learned that I love stouts that have been extensively aged, and I consider my barrels to be mature at no less than 10-12 months," Shaun says. "We think that at that range of time we are able to get a good amount of barrel character pulled while still being able to balance it out with adjuncts."
Beer to Try: Mehndi
Imperial Stout, 14.5% ABV
Although Shaun appreciates adjunct barrel-aged stouts, he notes that sometimes less is more. "Mehndi showcases a whiskey barrel character, a spirit that has been refined by an industry that has so much history and such a rich culture," Shaun says. For batch one of Mehndi, Shaun blended beer aged in Four Roses, Old Weller Antique 107, and Russell's Reserve barrels to create one of the smoothest barrel-aged offers out there. The beer gives off slight notes of cinnamon on the mouthfeel and an interplay of milk and bakers chocolate, finishing with a well-rounded barrel character.
Barclay Brewing Company
Chicago, Illinois
Barclay Brewing Co. has operated in relative anonymity. For the past few years, Brian Barclay would field messages from craft beer fans, asking if he would sell or trade his homebrewed barrel-aged stouts. This past year, Brian had the opportunity to brew at scale, opting to go the nomadic brewing route using Ellison Brewing and Spirits in East Lansing, MI.
When asked about scaling up, Brian said, "I think the biggest difference is that the cost for supplies decreases and you have a bit more wiggle room to experiment. When you're homebrewing, you have five, maybe ten gallons to get it right or it's a lot of money you're pouring down the drain. Plus it's really hard to replicate exactly what you've made, over and over."
Beer to Try: Heritage
Imperial Stout, 14.4% ABV
"Once the beer is in barrels, the science aspect of brewing takes a backseat to the artistry of barreling," Brian notes. While brewers have told him that after nine months in a barrel, there's not much more a beer can gain either from the wood or whiskey, Brian feels otherwise. "There are other flavors and aspects that I look for in barrel-aging, like those subtle umami flavors from slow oxidation that only come with extended barrel time."
Liked this article? Sign up for our newsletter to get the best craft beer writing on the web delivered straight to your inbox.