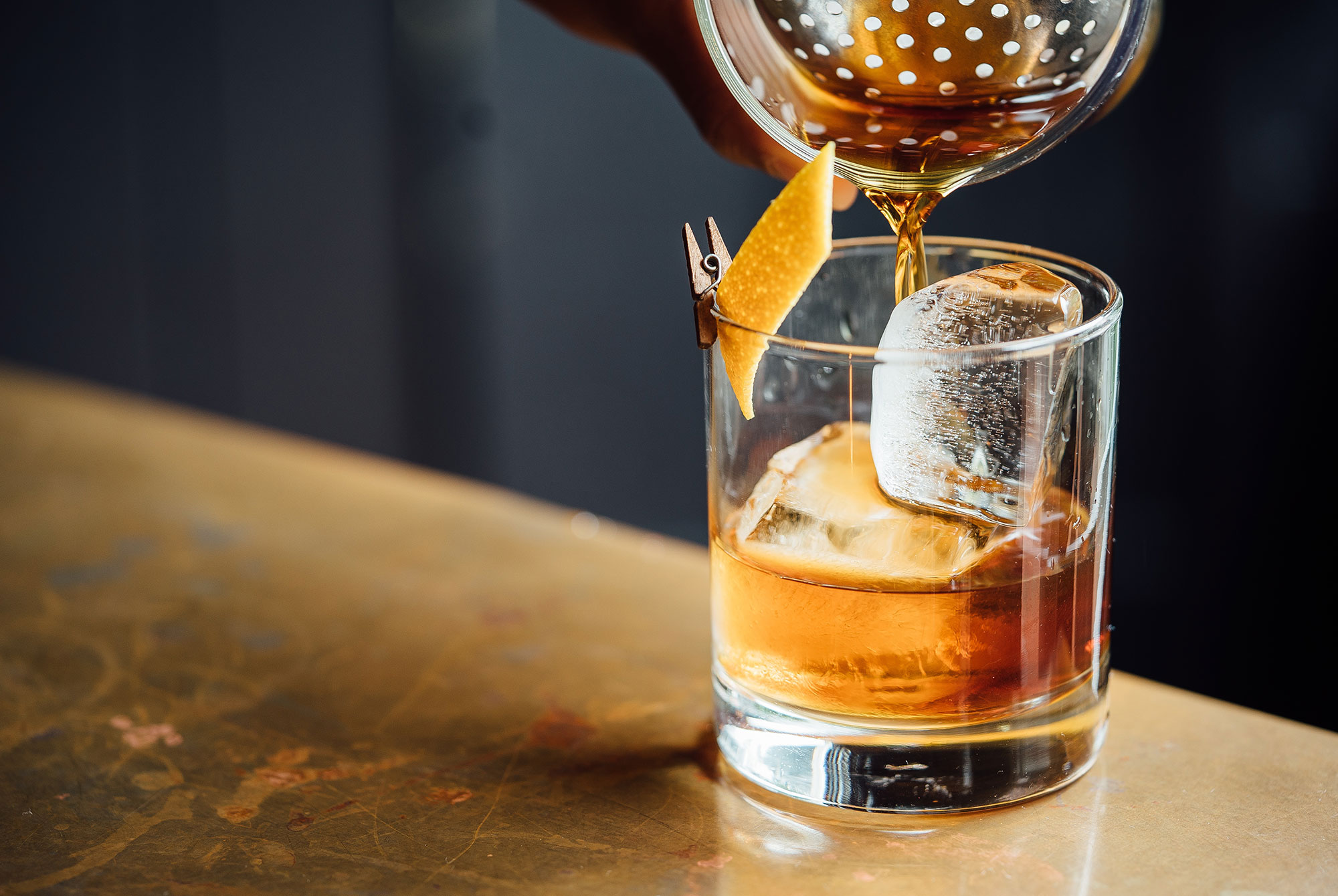 Editor's Note:
This post was produced by our friends at Bevvy, the essential resource for all things drinks.
Aging beer in whiskey barrels is a popular practice employed by brewers the world over, and for good reason. The beer benefits from additional flavors, like oak and vanilla (plus the corresponding marketing hype), and the distillers, particularly of the bourbon variety, who must age their spirits in brand new barrels, can sell off those barrels to recoup some cash.
But now the process has come full circle, as distillers are beginning to age their whiskeys in beer barrels. While this method is still very niche, there are a handful of good examples out there from small and large brands alike. Here are five beer barrel-aged whiskeys to give you the best of both worlds.
New Holland Beer Barrel Bourbon
Back in 2013, Michigan-based New Holland Artisan Spirits released the aptly-named Beer Barrel Bourbon, which was the first bourbon to be aged in beer barrels. Talk about trend setters. The bourbon is comprised of three grains — corn, barley and rye — and is aged for a few years in new American white oak barrels before being finished for three months in barrels that once held New Holland Brewing's Dragon's Milk Stout. The beer-barrel aging adds biscuit-y flavors and a smooth malt character to the whiskey, plus notes of toffee and caramel.
Glenfiddich India Pale Ale Cask Finish
As part of its Experimental Series, Glenfiddich rolled out the world's first single malt Scotch whisky to be finished in IPA casks. The IPA comes from a local Speyside craft brewer, who created the beer specifically for Glenfiddich and then seasoned American oak barrels with the beer. The result is a whisky with zesty citrus notes alongside flavors of oak, sweet vanilla, green apple, and a hint of fresh hops. The traditional Glenfiddich profile remains underneath, but this is a notable departure from its flagship spirits.
Jameson Caskmates
Jameson Caskmates begins its life as Jameson Original. The ubiquitous Irish whiskey is then dumped into seasoned stout casks from the local Irish microbrewery Franciscan Well. Once it's bottled and in your glass, you've got all the easygoing smoothness of Jameson, but with a few flourishes. Namely: charred oak, coffee, cocoa, and hops.
Grant's Ale Cask Finish
In making this ale cask-finished dram, Grant's worked with a small Scottish brewery to season barrels with beer. After the wood got nice and flavorful, Grant's let their whisky sit in those barrels for four months. The inspiration for this dram came in part by people drinking whisky alongside their beers. So Grant's decided to cut out the middleman. And the result is a whisky with creamy malt flavors, plus oak, honey and fruit.
Alexander Murray & Co. Polly's Casks
Alexander Murray is best known as the private Scotch bottler that produces spirits under third-party labels. This eponymous offering starts by shipping casks once filled with Firestone Walker Proprietor's Vintage to Scotland, where they are refilled with a young Tullibardine single malt from the Highlands. The limited-edition whisky isn't easy to find, but you can score a bottle online. And when you do, expect a unique, young-tasting Scotch laced with flavors of grain, spice and mild smoke.
Kevin Gray is the Editor of Bevvy and its sister site Cocktail Enthusiast. Bevvy helps people discover, track, and share great drinks while fulfilling its mission to connect the world to better drinking. Cocktail Enthusiast is your home for craft cocktail recipes, liquor reviews and spirited news.