Photography by Kenny Gould
If you're in Columbus and prefer run of the mill beer, stick to Park Street. But for the "beer connoisseur," both your palette and your fridge will thank you if you're willing to experiment with the city's burgeoning craft beer scene.
If your taste preferences stretch beyond the mass produced pilsner variety, keep reading. Take note, these breweries have year round releases and small batch productions, distinctive styles and inventive flavors. Try the flagship beers, sip something seasonal, stay for a flight. You might find yourself lining up for more.
Seventh Son Brewery
1101 N. 4th Street | (614) 421-2337
This former garage space on the corner of Fourth and Fourth is a well-established hot spot. Known for making standout brews including Proliferous double IPA and Humulus Nimbus strong pale ale, Seventh Son Brewing has been producing exceptional beers since 2013.
Patrons come together around the fire pit on the front patio, at communal tables in the beer garden out back, or at the bar located within the airy, industrial interior. With plans to start construction in early 2017, Seventh Son is expanding and also building a sister location, which will specialize in sours and wild Belgian style beers.
Hoof Hearted Brewery & Kitchen
850 N. Fourth Street | (614) 401-4033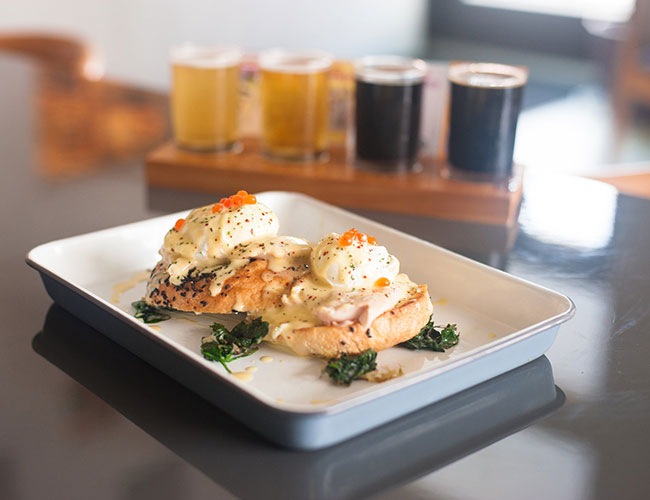 Marengo-based Hoof Hearted is now brewing in Columbus. This taproom will tickle your taste buds and your funny bone. When it comes to cleverly named brews with well-written descriptions, you've never read anything as humorous as the beer list at Hoof Hearted. With beers like Saizzurp farmhouse pale ale, which will "bring the trill" and the Roller Blabe imperial IPA, which has the "taste of your fanny pack getting sucked into the tape deck," this is the most fun you'll have at any of the city's breweries.
Wolf's Ridge Brewing
215 N. Fourth Street | (614) 429-3936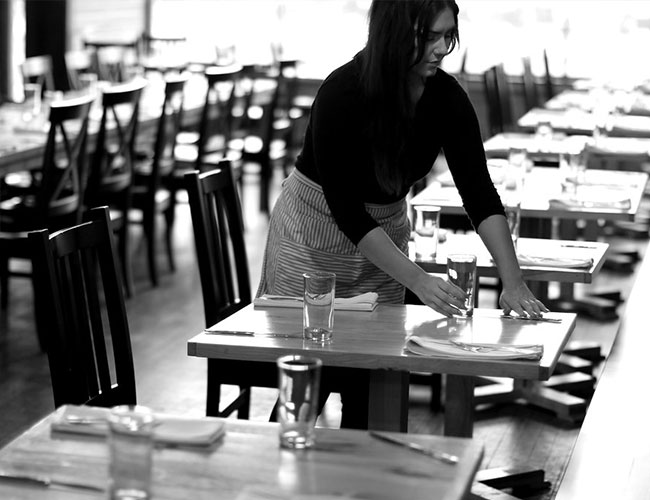 A favorite local dinner spot, Wolf's Ridge is also one of Columbus' best breweries. Expect an array of styles, flavors, and unique heavy hitters from this acclaimed brewery. The Day Break cream ale, for example, with its bright, golden pour and notes of vanilla and dark coffee is especially pleasing. Wolf's Ridge beers are the outcomes of ambitious experiments gone right.
Land-Grant Brewing
424 W. Town Street, East Franklinton | (614) 427-3946
Join them for Columbus Crew soccer games, special collaborations, and new releases. This is a happening place in a neighborhood full of creativity and independent spirit. Further evidence of Franklinton's artistic expression comes in the form of a collectable trading card that accompanies most every Land-Grant beer release.