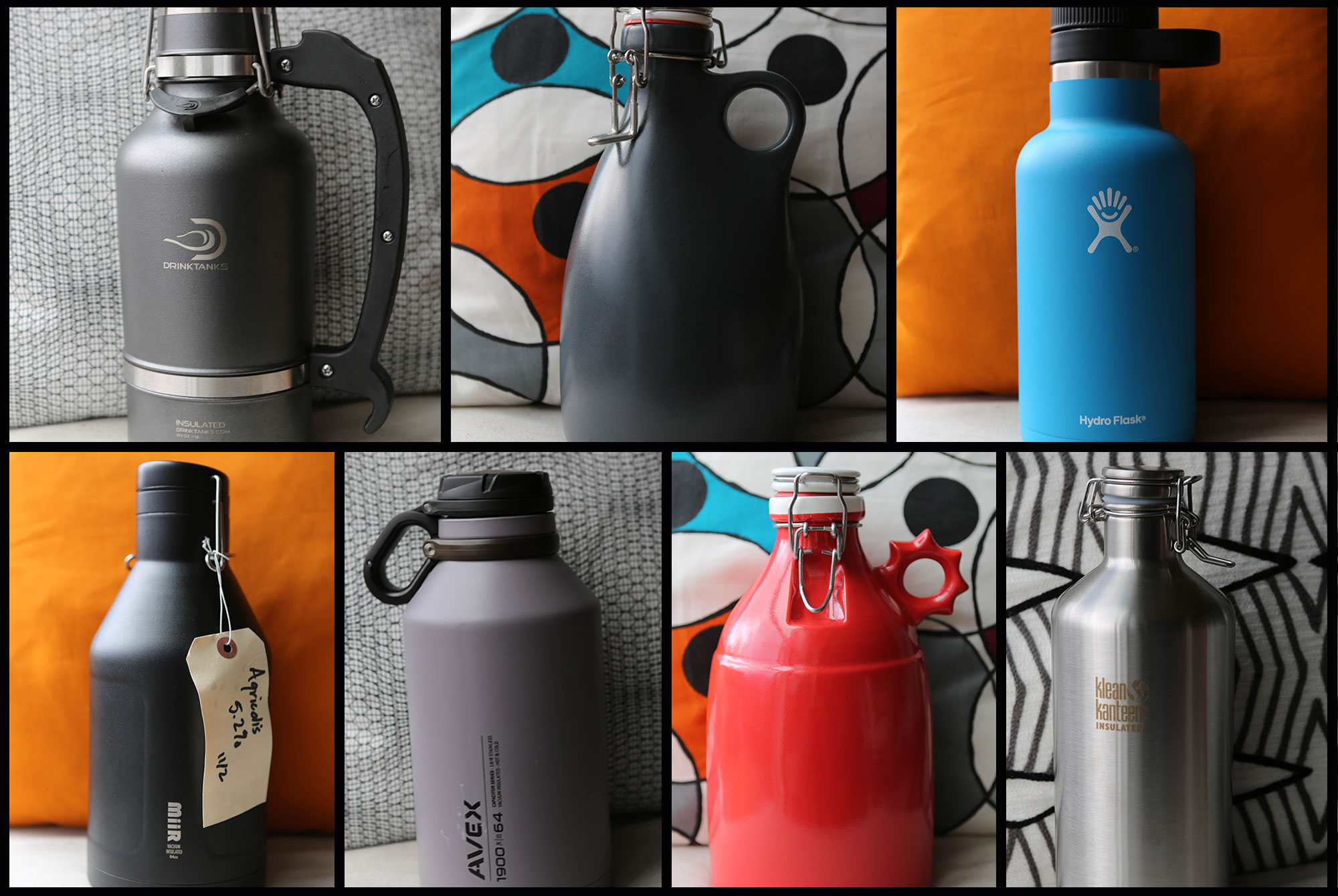 Photography by J. Travis Smith. Images by Kenny Gould
Want to take a draught beer home from the taproom? You need a growler. The liquid equivalent of bringing your own bags to Whole Foods, growlers typically come in 32- or 64-ounce sizes and allow you to bring beer back from a brewery even when the stuff isn't canned or bottled. Many breweries offer brown glass growlers prone to shattering and light damage; ditch the breakable for the unshakeable with these seven sturdier options. And while you're at it, grab a few of our favorite beer tools and take your beer education to the next level.
Brooklyn Brew Shop 1-Gallon Homebrewing Kit Buy Now: $45-48 Blank Rastal Teku GlassesBuy Now: $55 for 6 pack
GrowlerWerks uKegBuy Now: $142
Apera pH Pocket Tester Kit Buy Now: $80
The Brewing Cloud: A Book of Short Stories Buy Now: $10
MiiR Insulated Growler Bottle
For the Suave — The MiiR Growler is relatively lightweight, with the 32-ounce option coming in at just over one pound when empty. Featuring a gasket top and double-walled insulation, your beer will stay cold and carbonated for up to a day. And with a simplified gasket design and no handle, this has the cleanest design of those we tested (check out the Orange Vessel for another aesthetically pleasing option). And every MiiR product purchased helps to support their nonprofit partners, who provide clean drinking water to those in need.
Buy: $39.95 (32oz) Buy: $54.95 (64oz)
Hydroflask Insulated Growler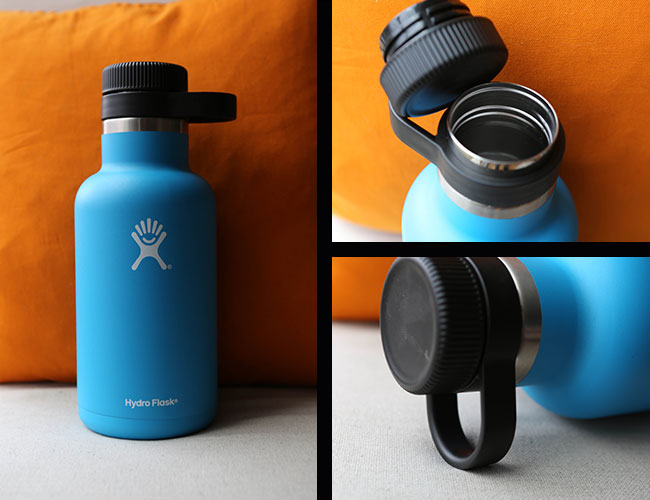 For the Athlete — With the ability to be clipped to a backpack or bike and a secure screw-top design, this Hydroflask growler is perfect for outdoor use. Featuring double walls for 24-hour insulation, stainless steel construction for durability, and a powder-coated matte finish to keep the container from sweating and slipping, this is the best choice for water on the way up the trail and beer on the way back down.
Buy: $49.95 (32oz) Buy: $64.95 (64oz)
DrinkTanks Insulated Growler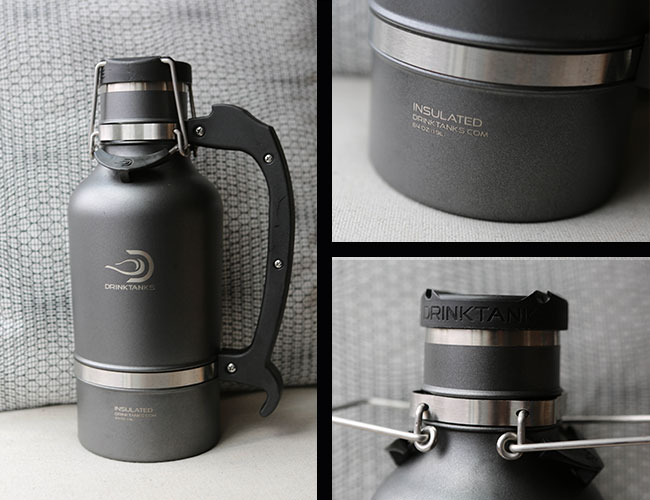 For the Utilitarian — Made from stainless steel and available in a variety of colors, these growlers are both durable and stylish. The double-walled vacuum insulation keeps beer cold for more than 24 hours at a time, and an airtight seal preserves carbonation until you pop the top. "Kegcaps" are also available, allowing you to top up the growler with CO2 and keep beer fresh between sips.
Orange Vessel Stoneware Growler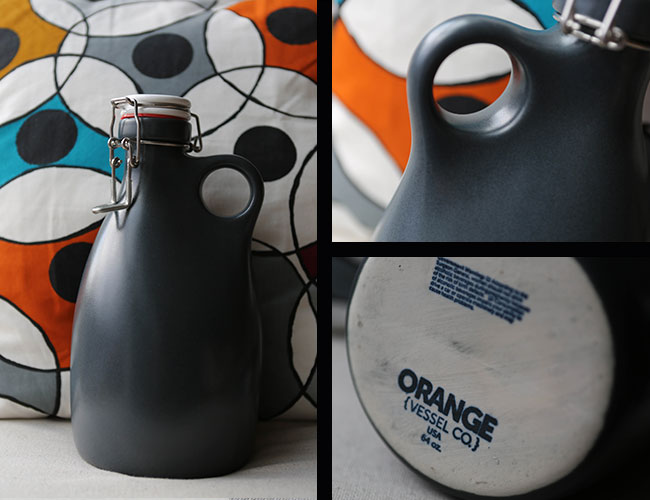 For the Designer — If you're looking for a smooth finish and a unique design, these kiln-glazed, stoneware growlers are your pick. They are customizable, handmade in Ohio, and feature an ergonomical ring grip, so your fingers won't be in pain as you carry one to a party. Plus, they'll keep your beer cold for a few hours.
AVEX Growler
For the Lumberjack — One of the two best growlers on the list for camping (see Hydroflask), the vacuum-insulated AVEX keeps drinks warm for up to 22 hours and cold for an industry-leading 43 hours. The clippable handle makes for easy carrying, and the rubber bottom ensures that you won't scratch the picnic table. Because it's not a 30-mile hike unless you're drinking, right?
The Sprocket by Portland Growler Company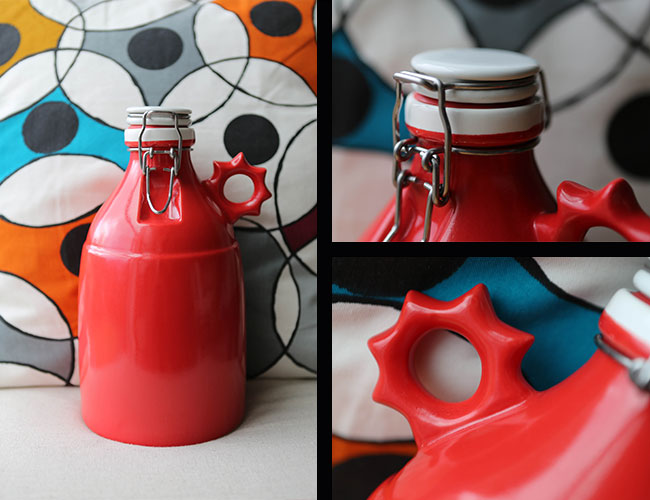 For the Cyclist — The Portland Growler Company slipcasts a variety of stoneware growlers, firing them all at an intense 2,232 degrees Fahrenheit. Our favorite? The Sprocket, their sturdy homage to cyclists. Available in five different glazes, the Sprocket sports a unique gear-shaped handle that makes for easy carrying. And in true Portland fashion, each growler comes signed by the artist who made it.
Buy: $59 (32oz) Buy: $69 (64oz)
Klean Kanteen Insulated Growler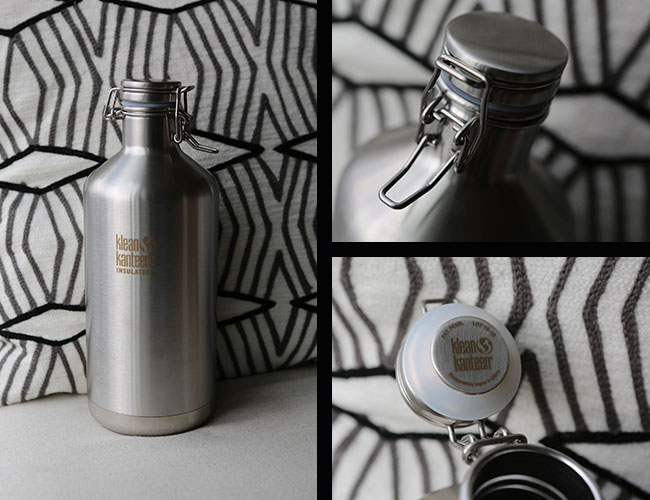 For the Minimalist — Perhaps best known for their popular water bottles, Klean Kanteen also makes growlers. We tested their BPA-free insulated growler, which gets points for its tight-sealing Swing Lok Cap. Unlike glass or ceramic growlers, you never have to worry about the Klean Kanteen shattering, and the brushed stainless steel would look right at home in Dieter Rams' living room.
HONORABLE MENTIONS
Stanley Go Series Ceramivac Growler
For the Camper — Sturdy and durable, Stanley growlers are designed with the rugged environment and weekend camper in mind. This growler will keep your IPA safe from the roots, rocks, dirt, and bumps whether you're hiking on the trail or sitting around your campsite. Vacuum insulation keeps drinks cold for up to a full 24 hours.
EcoVessel Boss Triple Insulated Stainless Steel Growler
For the Boss — EcoVessel makes a tricked out growler so you can be the boss of keeping your craft beer carbonated and cold. Featuring TriMax Triple Insuation, Refelcta Insulated dual opening lid, and even a snap-in infuser, the EcoVessel Boss Growler is like the Ferrari of growlers.
Unless otherwise noted, all of the products featured on Hop Culture are independently chosen by our editorial team. However, Hop Culture may earn a commission from purchases made through affiliate links on the site.
Liked this article? Sign up for our newsletter to get the best craft beer writing on the web delivered straight to your inbox.