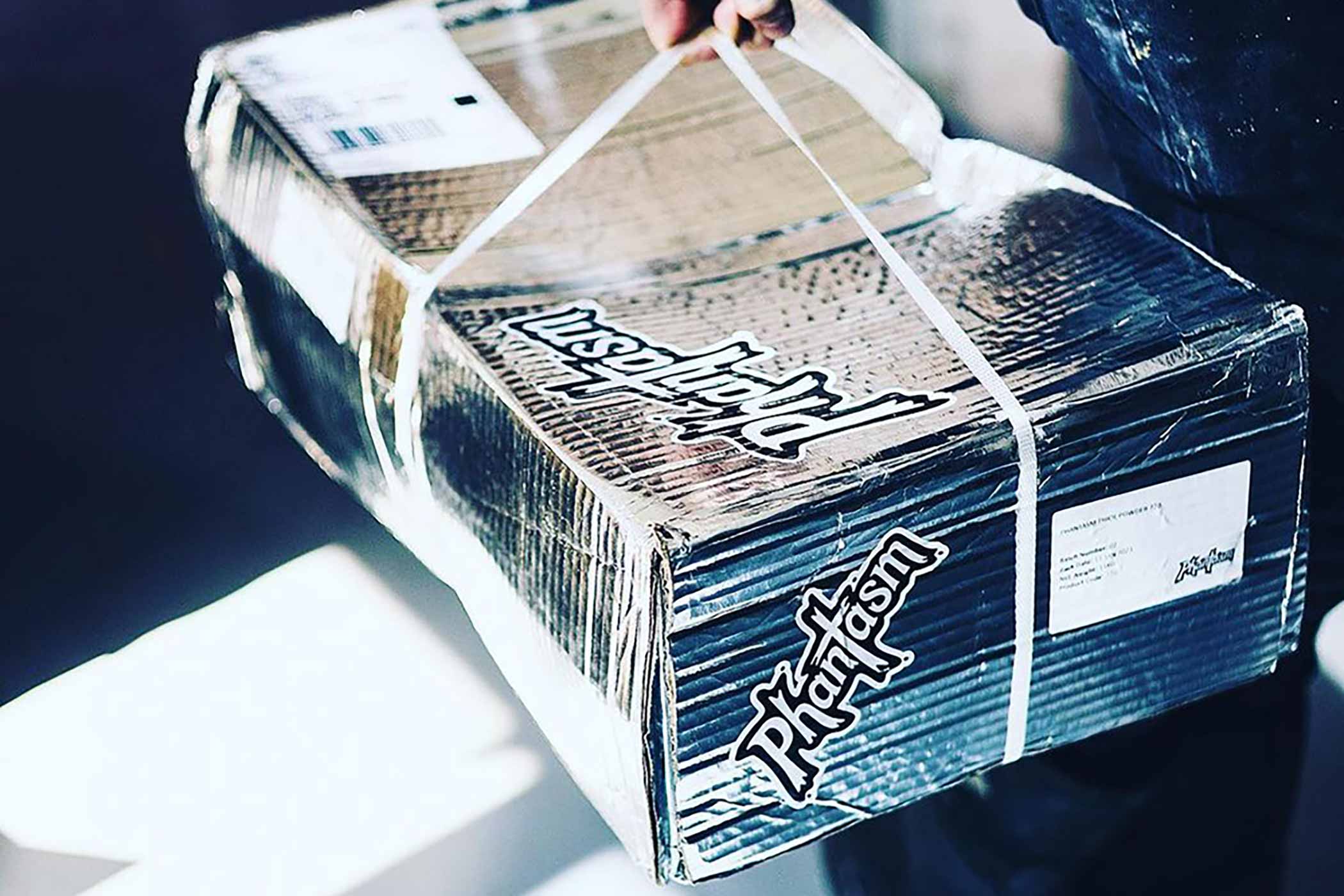 Photography courtesy of Phantasm NZ
Why do we love hazy beer? Answers will vary, of course. But it's undeniable that we enjoy New England-style IPAs because they are uber juicy in both flavor and aroma. Big bursts of citrus, pineapple, grapefruit, mango, and more draw us into a hazy's turbid depths. But what if we told you that brewers could make their hazies even juicier? That beers using this cool new ingredient can make other hazy IPAs seem like pale ales in comparison?
You'd probably want to try that beer, right?
Well thanks to Phantasm, a powder derived from Marlborough Sauvignon Blanc grapes in New Zealand, you can.
It's the coolest new ingredient in beer.
One that requires quite a bit of experimentation to truly work its magic.
Consequently, Phantasm brings a whole new perspective to the adage "the juice is worth the squeeze."
But trust us, it's worth it.
The "Ghost" Story of Phantasm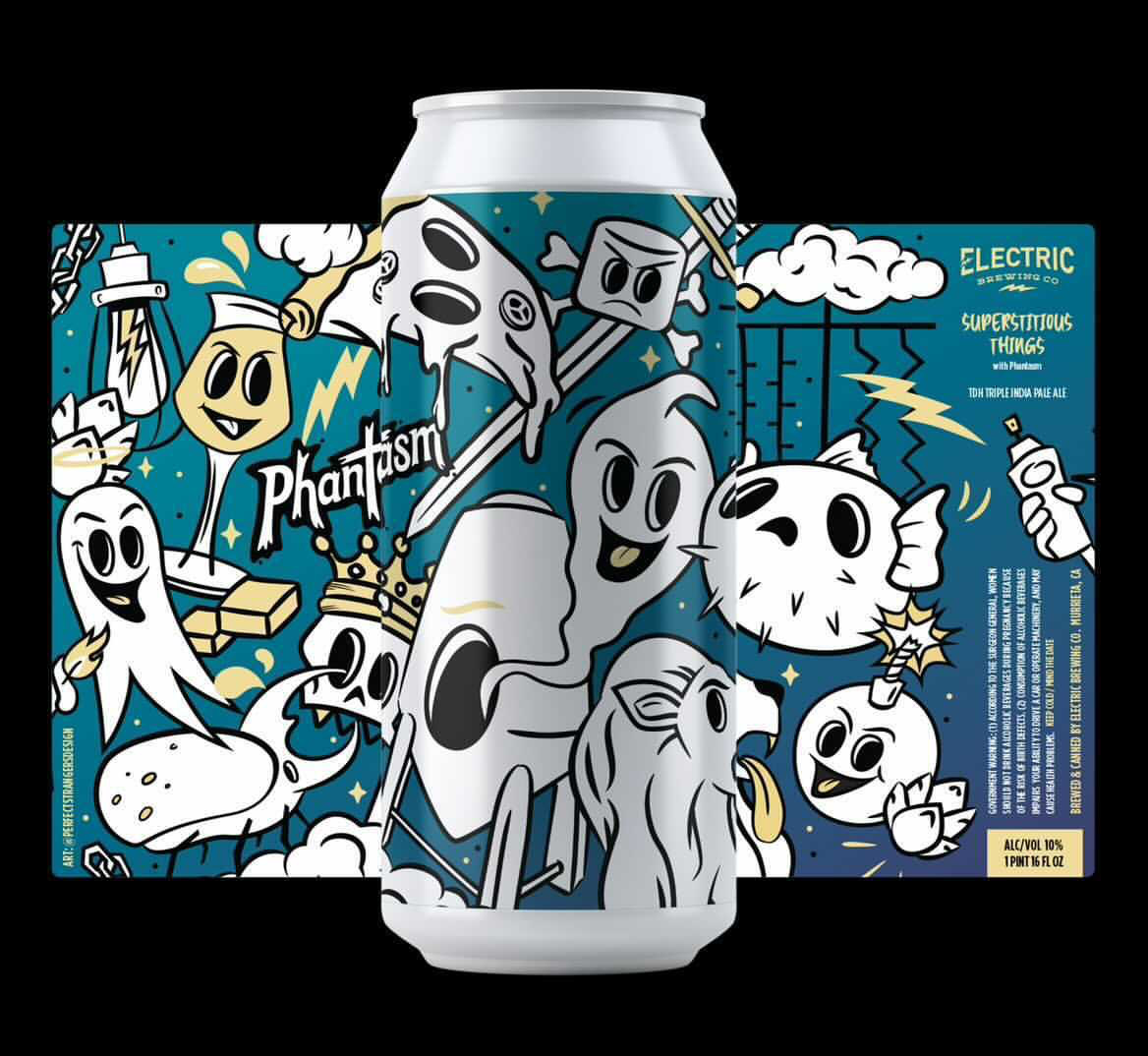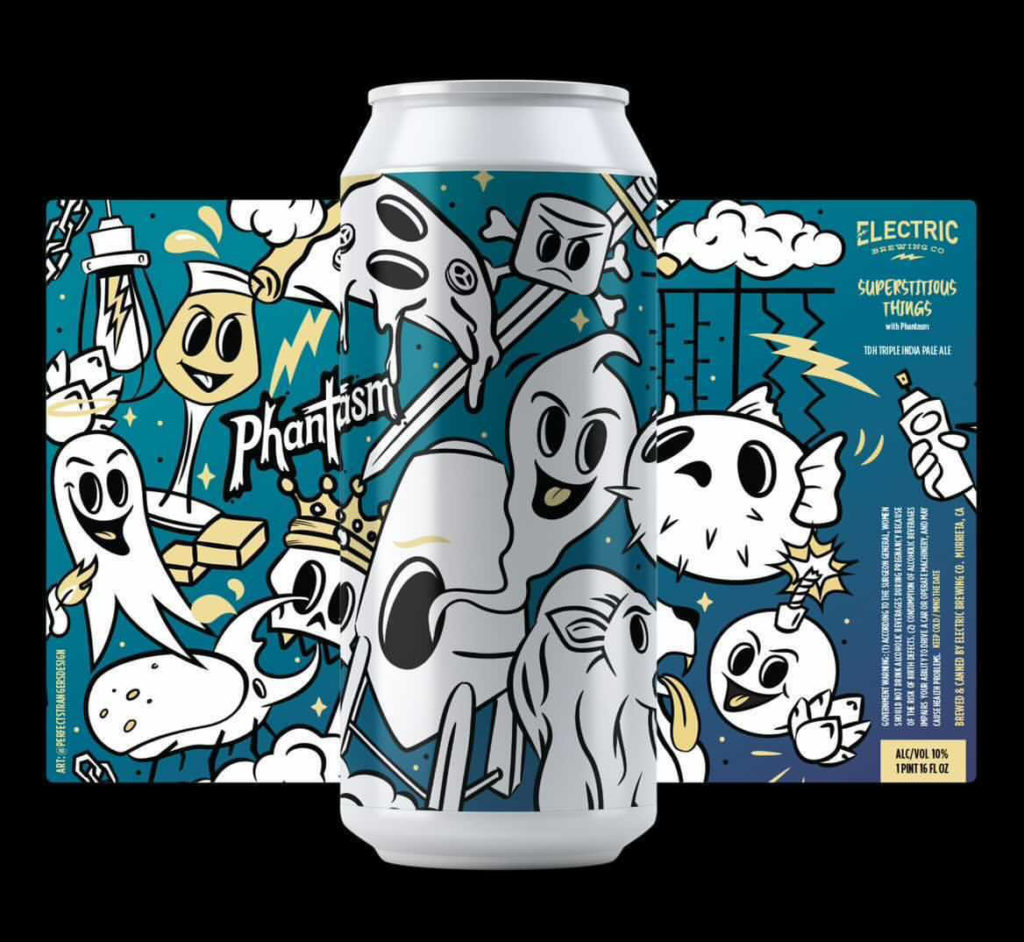 Phantasm didn't just magically appear out of thin air.
The product came from the brain of Jos Ruffell, founder of Phantasm and owner of Garage Project, a brewery based in the Aro Valley of Wellington, New Zealand.
It's an area near the Marlborough region, famous for producing exceptionally high-quality Sauvignon Blancs known for their intense tropical fruit aromas.
Even as a brewer, Ruffell started paying attention. He began researching what makes the wines in his neck of the woods so acclaimed for their bright passion fruit characteristics.
And he wondered: Could he apply some of the same science to his beer?
The Science Behind Phantasm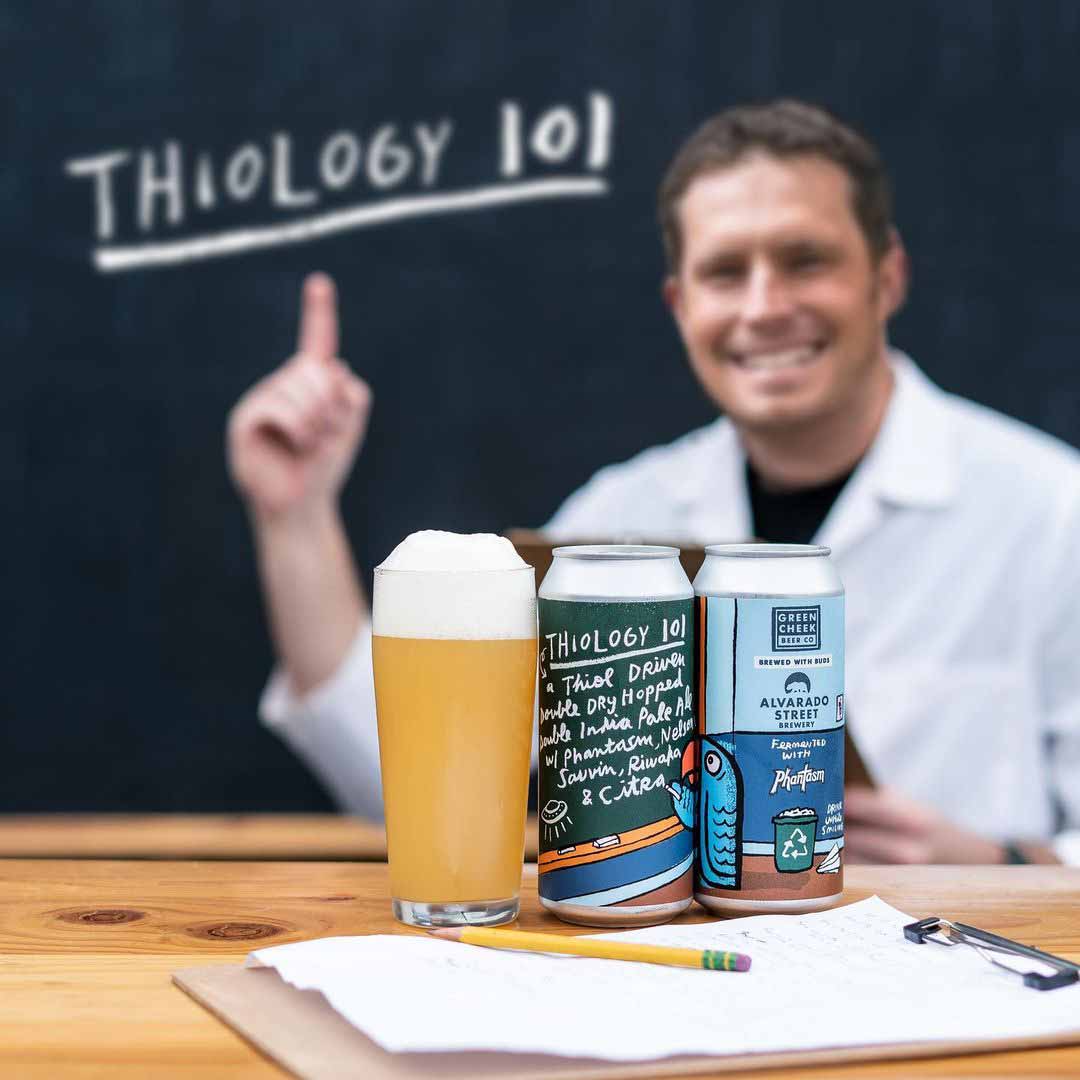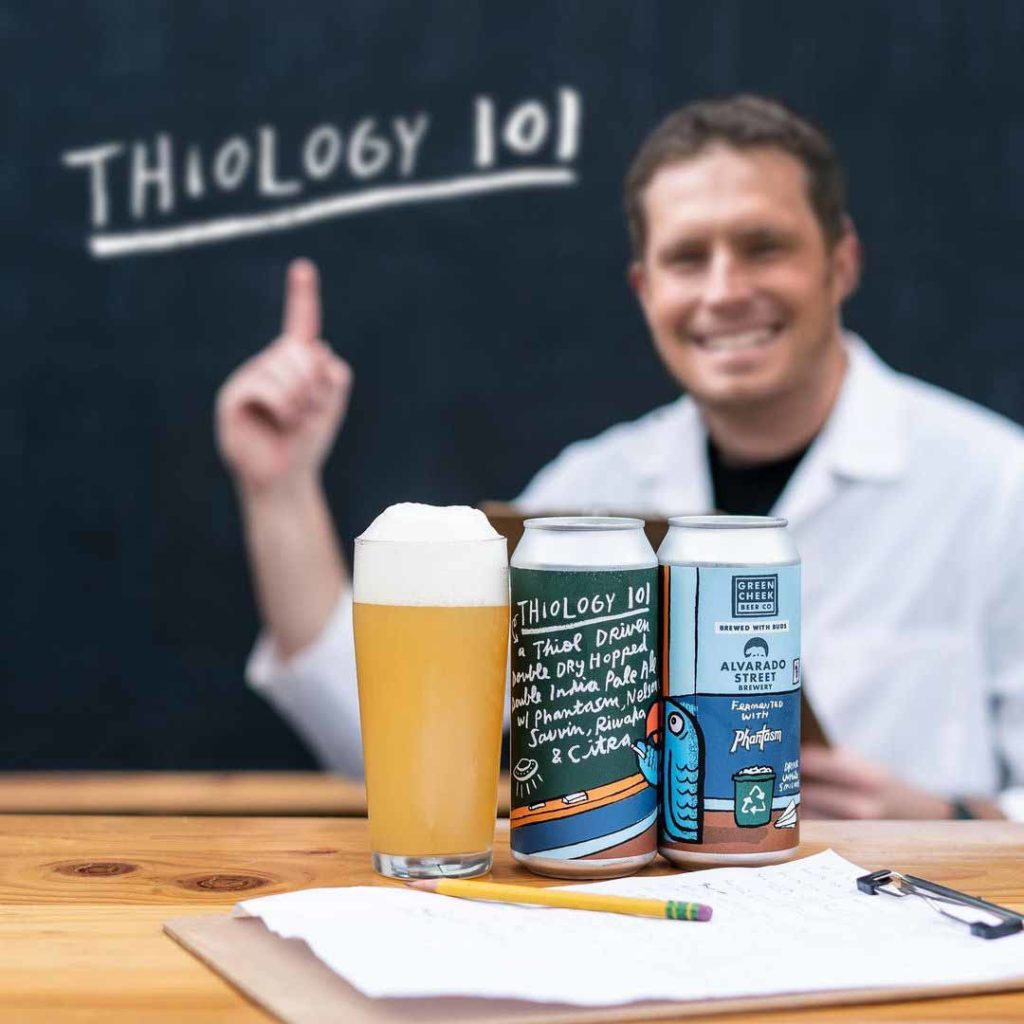 To understand Phantasm we first need to answer this question: What makes the Sauvignon Blancs in New Zealand so aromatic?
It all boils down to a little thing called thiols.
An organic compound high in aromatic molecules, thiols occur naturally in a variety of things.
For example, the skins of grapes. Or even…hops.
Unsurprisingly, in the Marlborough region of New Zealand, researchers have found grapes with high levels of thiols.
But being rich in this organic compound alone isn't enough. The true trick is unlocking them.
Because if those organic molecules remain unaltered, they won't give you the goodies inside.
For instance, you can't just pluck a grape off the vine in New Zealand, put it up to your nose, and expect a bouquet of aroma.
Only when placed under the right conditions will thiols generate those intense tropical scents.
Think of it like a chef with an uncooked piece of steak. Once one applies heat to the meat, it starts a scientific process—literally called the Maillard reaction—that unlocks all the tastiness inside. Otherwise, it's just a raw piece of meat. (Sure, tartare can be tasty, but most of the time we crave that sizzling steak).
Similarly, a winemaker needs to create certain circumstances—aka fermentation—to coax the heightened aromas and flavors out of these thiols.
Now, we can hear you screaming: But what does this have to do with beer!?
Well, it turns out that after winemakers use those thiolized grape skins, they throw them away.
But what if they could be repurposed?
"Maybe one winemaker's trash is another beermaker's treasure," says Ruffell. "For me it was piecing together the dots…These could be very valuable aroma compounds going to waste, which is a real shame. It would be great if we could capture and save them."
To make a long story short, Ruffell found a way to dehydrate and powderize those leftover Marlborough Sauvignon Blanc grape skins, making a product rich in thiols that brewers could use to enhance the aromas of their beers.
Aha! The specter of Phantasm starts to materialize right before our eyes.
The Phantastic Phantasm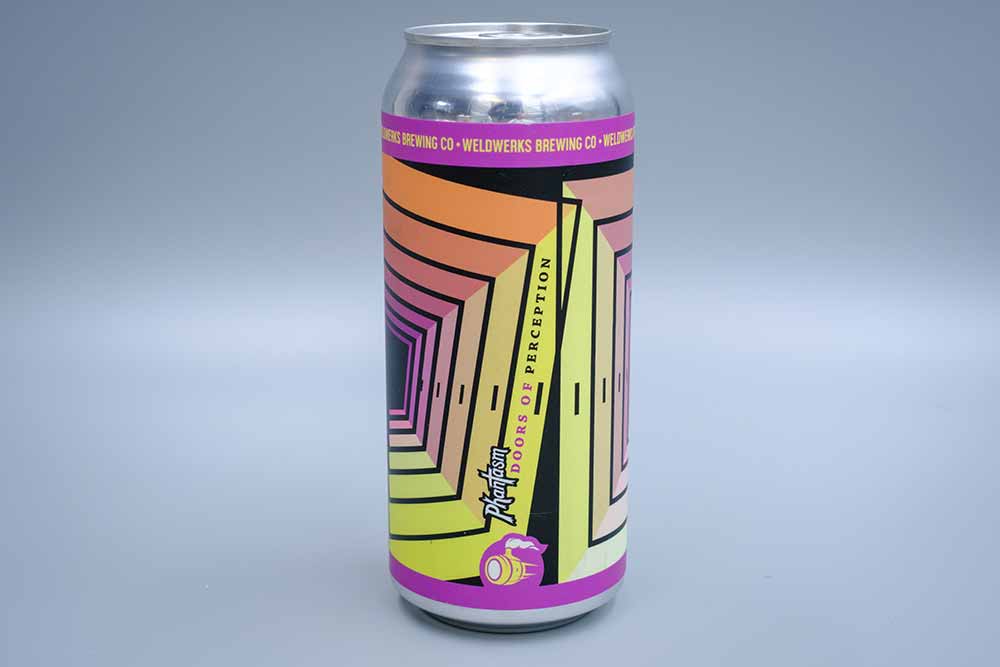 The biggest benefit of Phantasm is that it enhances the aroma and flavor experience of a beer.
"It's what I envision as the ultimate tropical juicy IPA character," says Brandon Capps, owner and head brewer at New Image Brewing in Arvada, CO. The brewery has several series of beers, including Phantasm. "Per my palette, it's in my opinion one ultimate realization of what hazy IPA could be," says Capps, who notes that the aromas from converted thiols in Phantasm are closer to fruit that's starting to turn from ripe into overripe.
Similarly, WeldWerks Head Brewer Skip Schwartz has been impressed by how Phantasm can completely change the profile of a beer. To date he has made five beers with Phantasm, and in the newest one, a hazy IPA called Phantasm Doors of Perception, the Phantasm "created amazing notes of passion fruit and pineapple, which we expect from phantasm, but also created this wild strawberry cotton candy nose," says Schwartz. "I couldn't get over it and it was one of the coolest aromas I have ever smelt in an IPA."
Phantasm is pushing the boundaries of beers, bringing that additional oomph that drinkers often crave.
Ruffell actually likens Phantasm to MSG for beer, "It's this little spike you can throw in and it makes everything pop quite nicely," says Ruffell.
Phantasm Enhances, Elevates. Doesn't Replace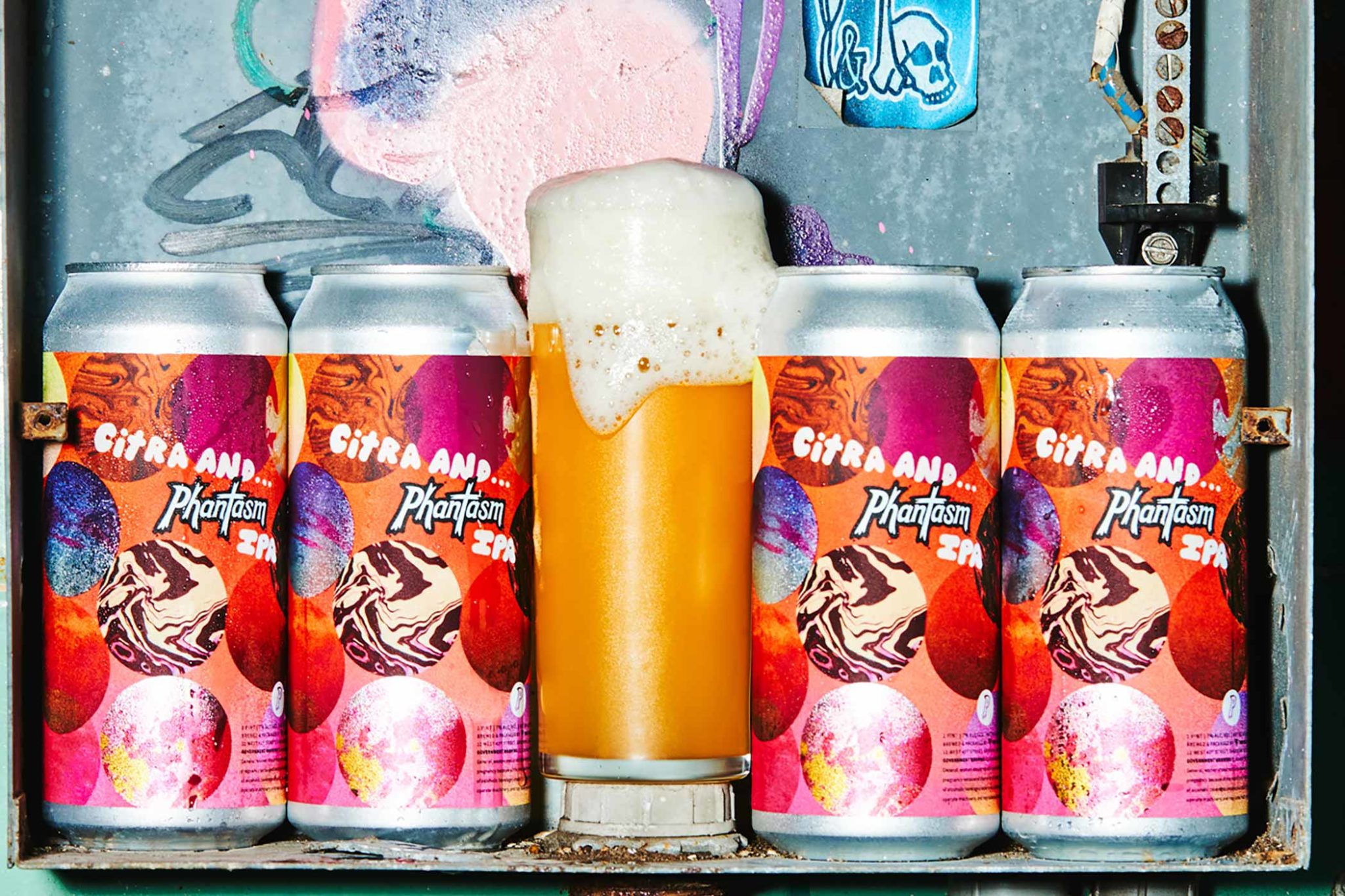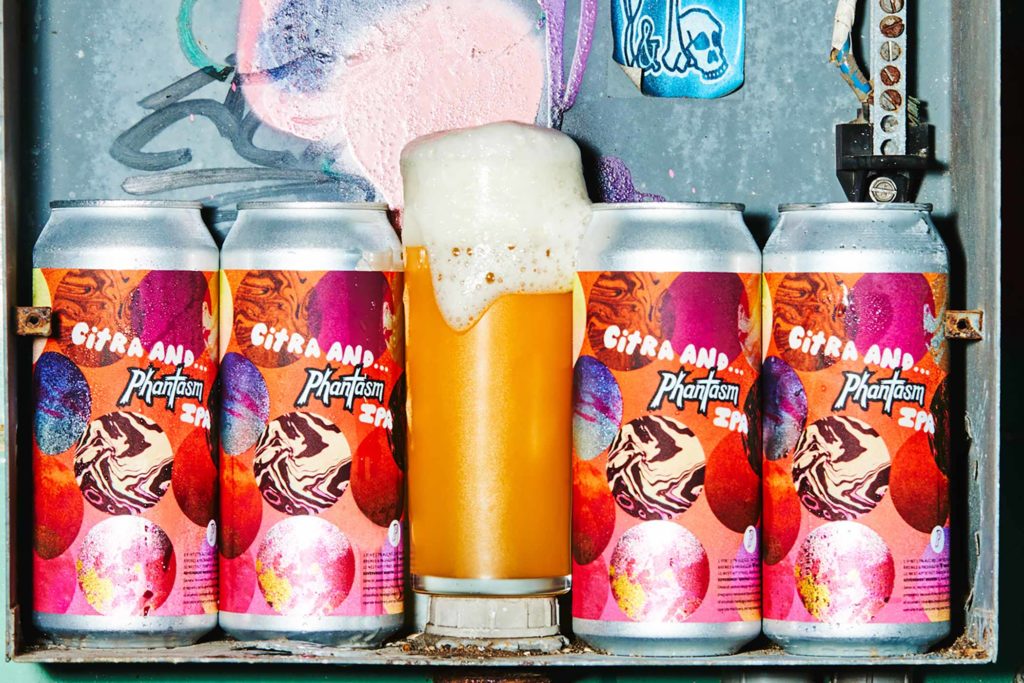 It's important to understand that Phantasm is by no means a hop replacement. Rather, it's a product that can work alongside to enhance the fantastic flavor and aroma compounds already in hops.
Plus, when used in tandem with hops, Phantasm can actually increase the efficiency and cost of a recipe.
Because it can be so potent, brewers have the opportunity to replace pricey quantities of hops with a small amount of Phantasm.
"You don't have to use a ton of it and can substitute quite a lot of other expensive ingredients that drag the cost up," says Capps.
But as we've mentioned many times before, none of this matters unless you crack the code on how to liberate those aroma compounds in the thiols during the brew.
Consequently, for the last year or so, breweries such as Other Half, The Veil, American Solera, Monkish, WeldWerks, and New Image have all done their own experiments.
How to Brew with Phantasm
Finding the right way to brew with Phantasm is crucial to freeing those concentrated thiols. You can't just throw Phantasm into any beer and expect great results.
Instead, a brewer needs to consider all the factors.
Where you add the Phantasm, what malt you use, what hops you use, even what yeast you use during fermentation can maximize the potential of Phantasm.
At New Image, Capps has spent a lot of time developing the best process.
But because this is an entirely new product it took a bit of experimentation.
"At first we took a handful of basketballs and threw them at the hoop, hoping one might go in," says Capps. "Now, we've been practicing our free throws and have nailed this shit."
It starts right from the beginning with the malt. Using base medium-body malts (New Image often opts for Munich malts) that are low kilned helps build a canvas for those precursor molecules in the thiols to be unlocked later. "It's like painting on white rather than painting on clear," says Capps.
Additionally, certain hops are already very high in these thiol precursor molecules. Such as Mosaic, Citra, Galaxy, and Nelson Sauvin. In other words, some of the biggest-hitting hops brewers love to pack into hazy IPAs.
Playing around with how and when they added Phantasm, Capps found that New Image achieved the best results by adding it in the whirlpool.
Similarly, at WeldWerks Schwartz started by adding Phantasm to the fermenter, but eventually discovered that the product worked best in the whirlpool alongside their hop additions. "We found that we actually liked the effect better than adding it directly to the fermenter," says Schwartz. "Better final results plus easier additions is a win-win in my opinion."
And while including Phantasm in the fermenter might not be the best way to go, finding the right yeast strain is. When brewing with Phantasm it's important to use what's called a thiolized yeast strain, or one that has been designed to coax out the aroma molecules of those magical thiols during fermentation.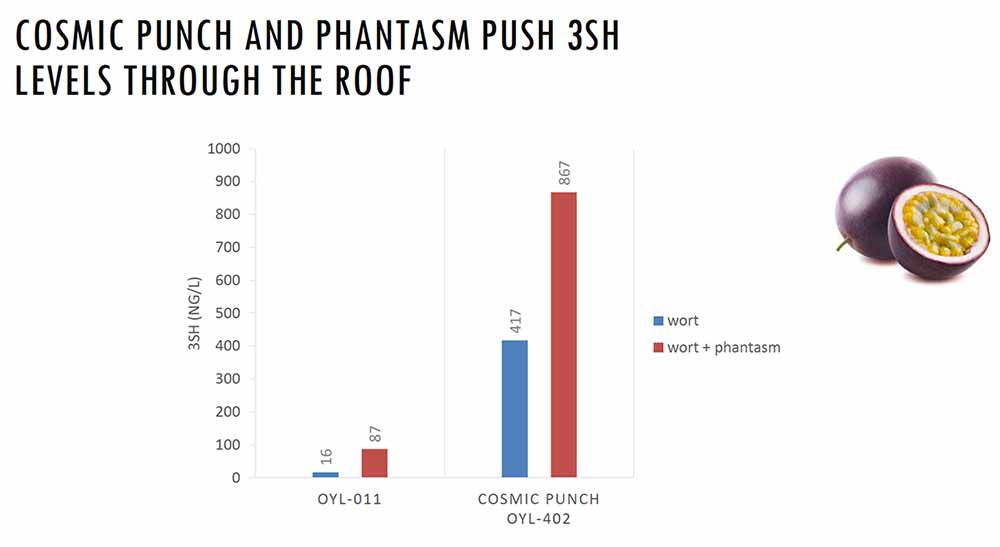 For example, Berkeley Tropics, Omega Cosmic Punch, or London III (a favorite of Capps at New Image). All have been developed specifically for the purpose of maximizing thiol production during fermentation.
Capps says considering all of these factors helps him "stack the deck as heavy as we can," when it comes to brewing with Phantasm. "We've taken time to understand what the mechanics are and how to tweak the right dials."
No Longer Just a Ghost: Phantasm In Real Life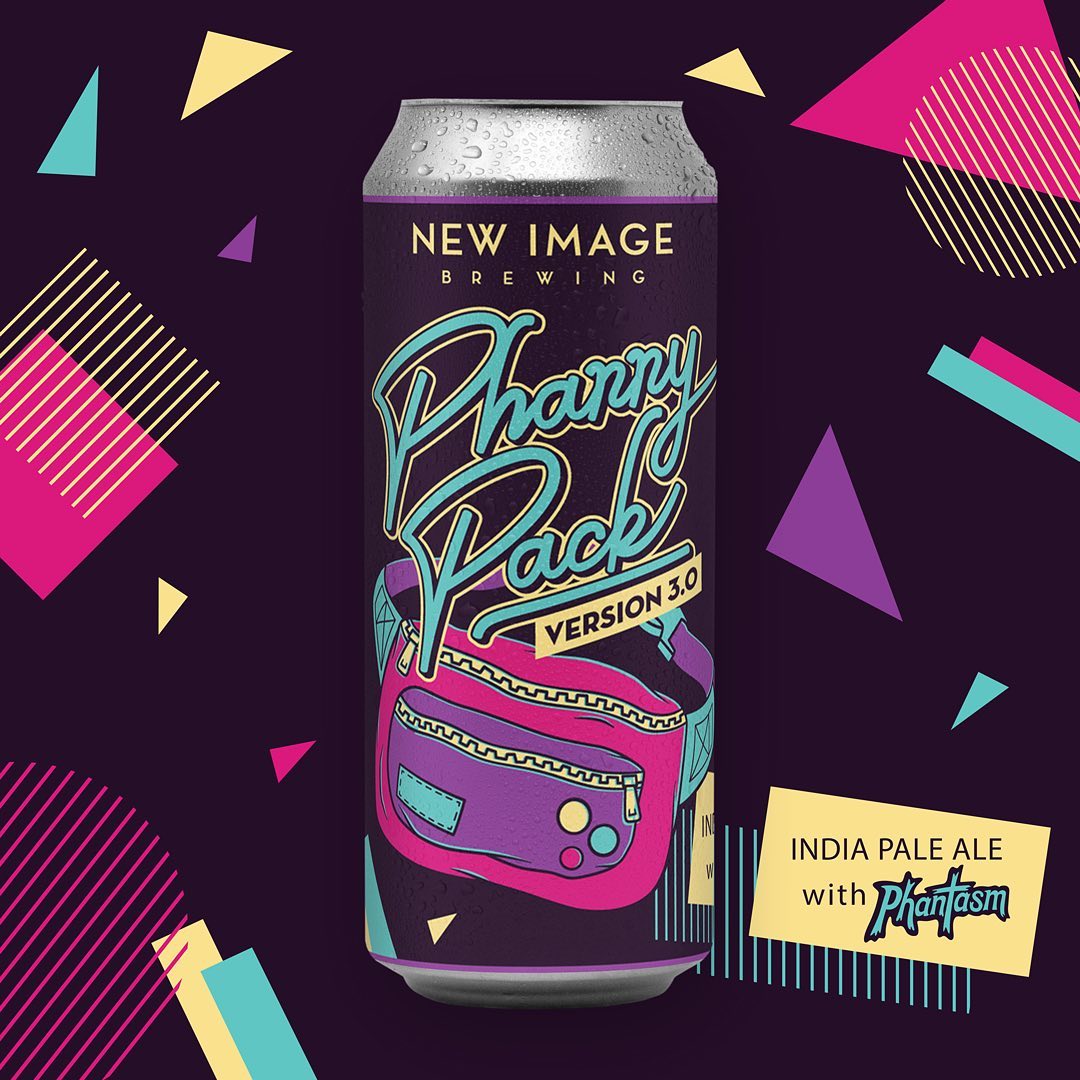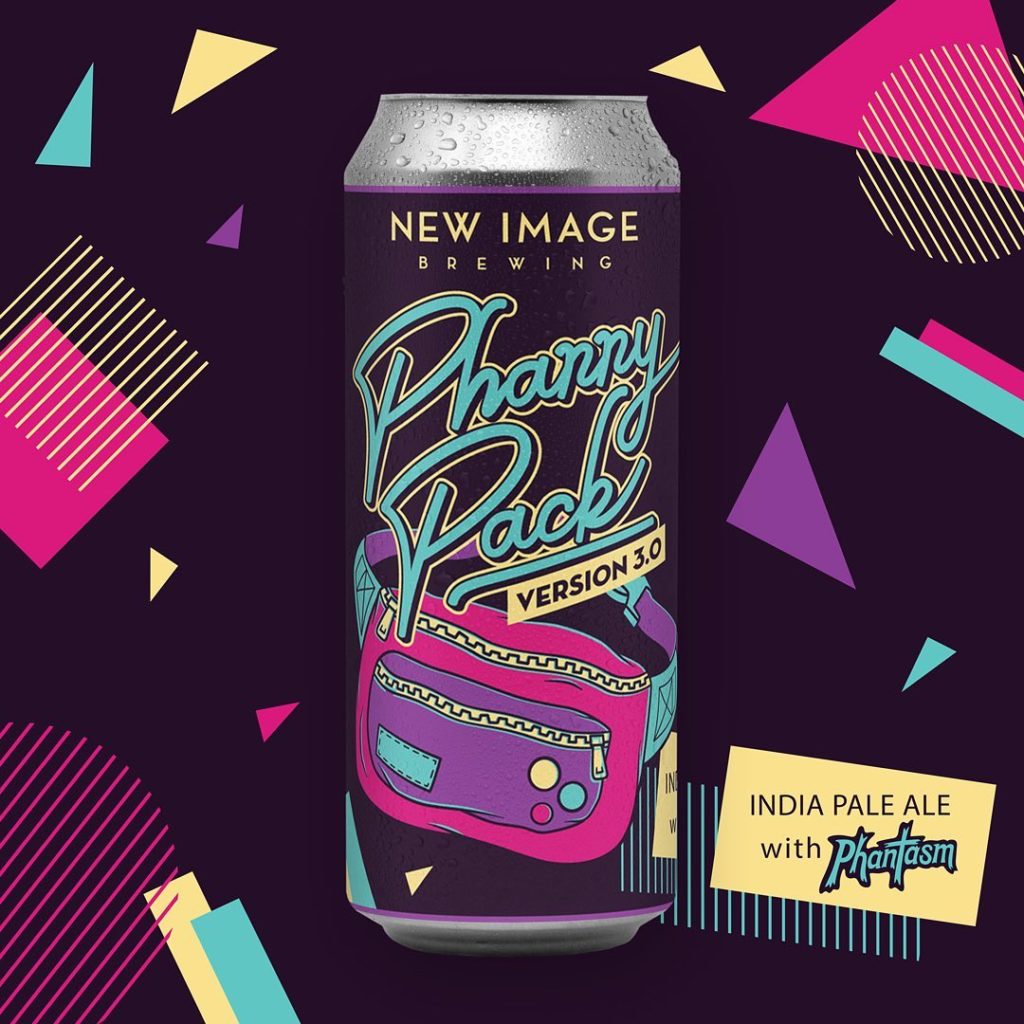 After thorough experimentation, New Image now creates two series of beers with Phantasm.
One is a multi-iterated series called Phanny Pack that tweaks one parameter of the recipe at a time to optimize brewing with Phantasm.
For instance, in the latest iteration—Phanny Pack Version 2.0—Capps said they achieved the best realization so far by reducing the hot-side usage and overall bitterness of the beer to enhance the flavor character of Phantasm.
The other—called Phantastic—plays around with "bigger dials to explore as much of the thiol terrain as possible," says Capps.
For example, Capps recently read a report from Freestyle Hops, a grower in New Zealand, noting that Motueka and Southern Cross are hops with a high concentration of thiols. Capps says he plans to use both of those hops in the new iteration of Phantasic – Just Another Phantastic Nelsoner.
"We're trying to dive down the rabbit hole, figure out exactly what has the maximum impact with these yeast statins, hops, etc., and create this year-round beer that's more bang for your buck in terms of flavor per unit dollars spent," says Capps. "You put the pieces into the right part of the puzzle and it comes together."
And so far the beers have been extraordinary.
"The results are a really, really tropical flavor," says Capps, who says he hates to use a blanket term like that, but the flavors are so complex it's hard to pinpoint. "Does it taste like citrus? Does it taste like papaya? Maybe overripe nectarine or plum would be the closest description I can find. [Overall], it's just this really interesting flavor that tastes like biting into a piece of tropical fruit."
What Beers Work Well with Phantasm?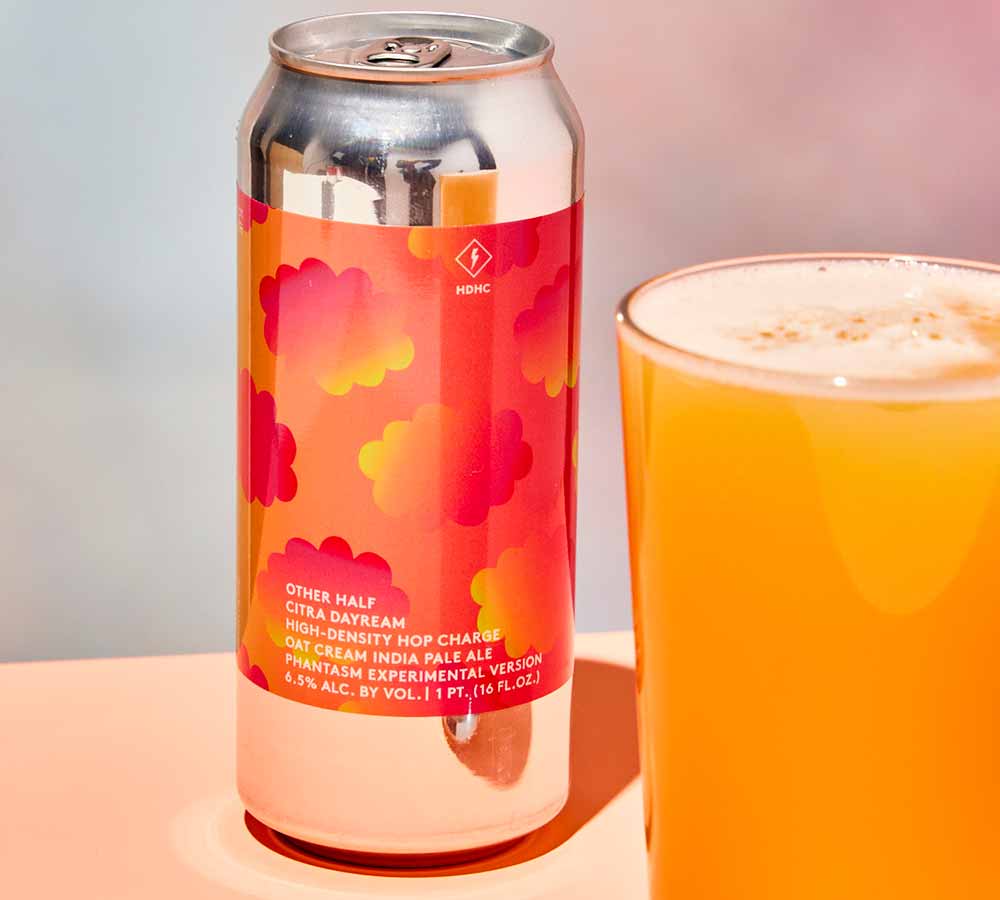 It's that distinct juiciness in the flavor or aroma that makes Phantasm ideal for hazy beers. In general, IPAs are a style that is a natural fit for Phantasm.
Although Ruffell notes that, because the product is so new, he expects more experimentation in the future. For instance, he is particularly excited about finding a way to use Phantasm in lagers.
"We have only used Phantasm in IPA, but I have had some excellent dry-hopped lager that have used Phantasm," says Schwartz, hinting that WeldWerks hopes to dabble in that direction later this year.
All in all, the potential of Phantasm is otherworldly.
From here, brewers can only plunge farther and farther into Phantasm's depths.
The Phuture of Phantasm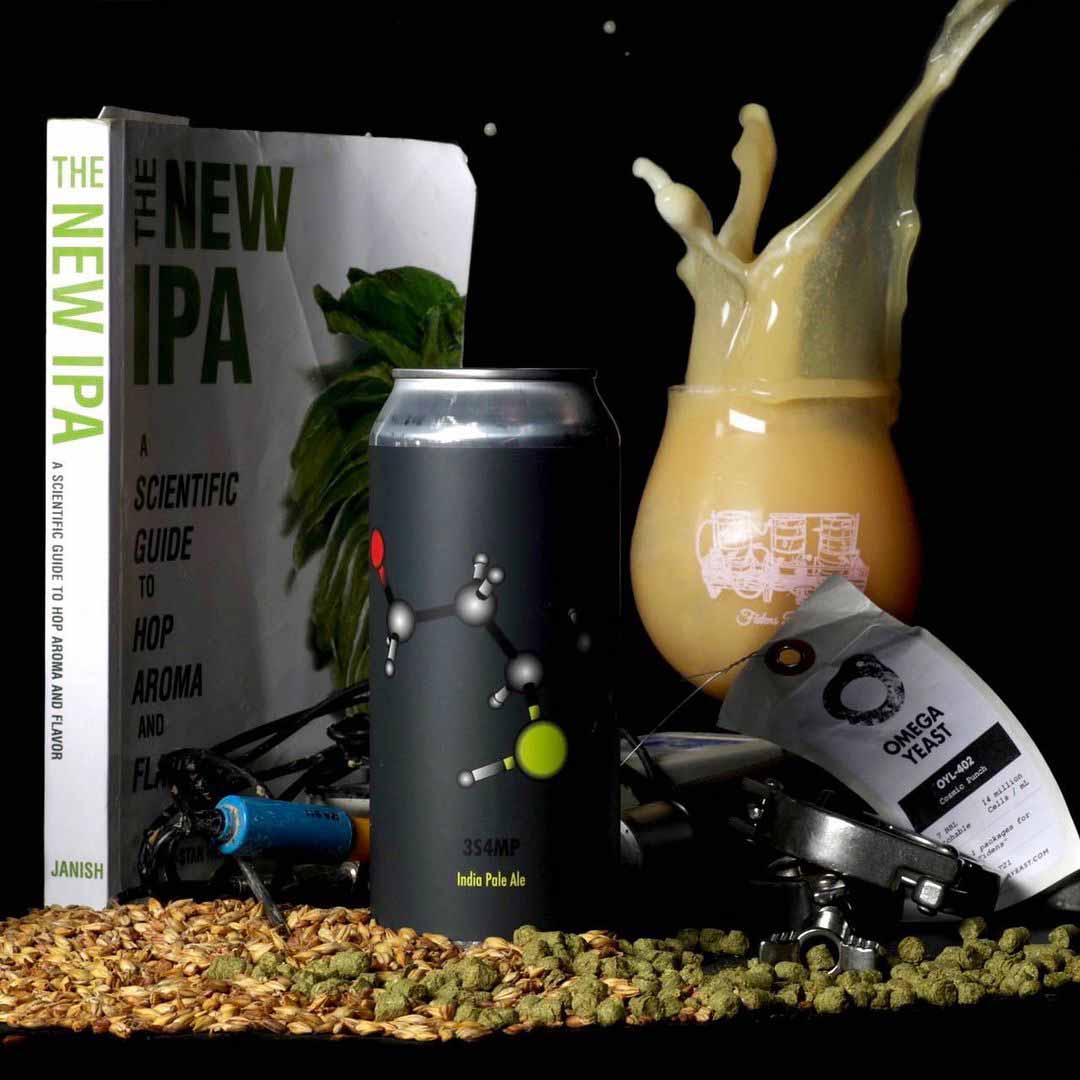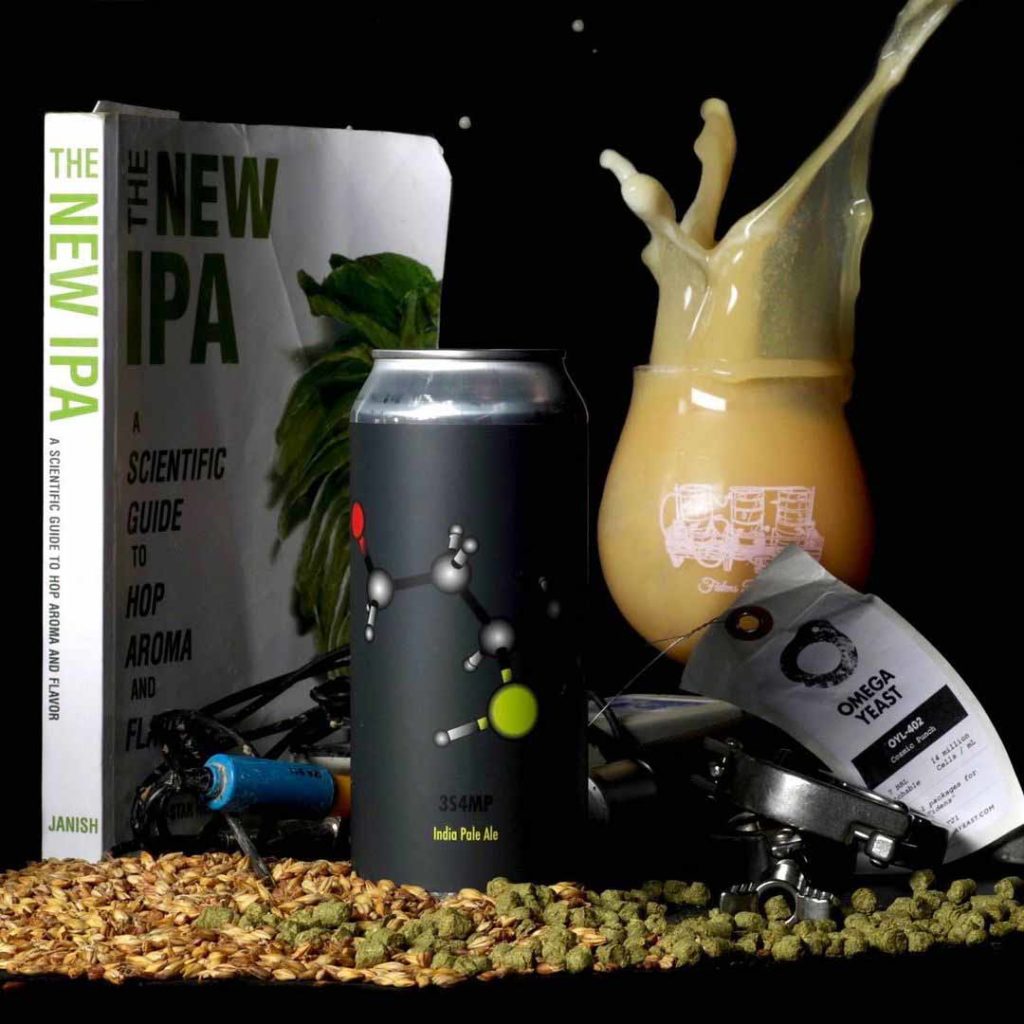 "We very much view this as a really new area of brewing," says Ruffell, who notes that this concept of natural thiol precursors didn't even exist in beer until they released Phantasm. "Understanding how brewers can get the most out of these compounds and combinations and techniques is the exciting thing about Phantasm."
The area is so new that Schwartz says, "I wouldn't be surprised if we are using Phantasm completely differently than we are now by the end of the year."
But that's half the fun with this unique product.
For now, Ruffell will continue to iterate and develop Phantasm in New Zealand.
And in America, brewers will continue to hone how they brew with it. "One of the best parts of the beer industry is how open people are about their findings using different ingredients and processes," says Schwartz, noting that he and Capps recently had an hour-long conversation comparing how the two breweries use Phantasm.
And they're not the only ones. We've seen beers with Phantasm pop up from breweries all across the country including Monkish, Bellwoods, Two Tides, Other Half, Fidens Brewing, Sapwood Cellars, Green Cheek, Alvarado Street, Anchorage Brewing, The 8th State, and many more.
At the moment, the supply of Phantasm is limited to what Ruffell can produce. And he's comfortable slowly growing by word of mouth. For the breweries waiting to get it, he says they're working on it. This is a living, breathing product that can only be created along with the seasonal harvest, which at the time of publication had just kicked off in New Zealand.
If you're a brewer interested in learning more, Ruffell encourages you to DM him on Phantasm's Instagram (@phantasm.nz).
From a consumer perspective, it's always hard to pinpoint with any accuracy how drinkers will respond to trends in the market, but Capps does believe that "Phantasm has a strong future."
He continues, "Personally, it's my ultimate goal of realizing an IPA, but that's my palette and my opinion."
Schwartz agrees that it's hard to say how any new trend will do over time, but "I think Phantasm will help unlock some awesome flavors that haven't been found in IPA yet and I think that by its very nature is going to continue to make it a game changer."
I guess the only thing to do is to get out there, try some of these new Phantasm beers, and decide for yourself.
Is Phantasm just an apparition or illusion? Or is it truly an unreal new product that has the potential to take beers to previous unimaginable worlds?
What Are Some Beers with Phantasm to Try?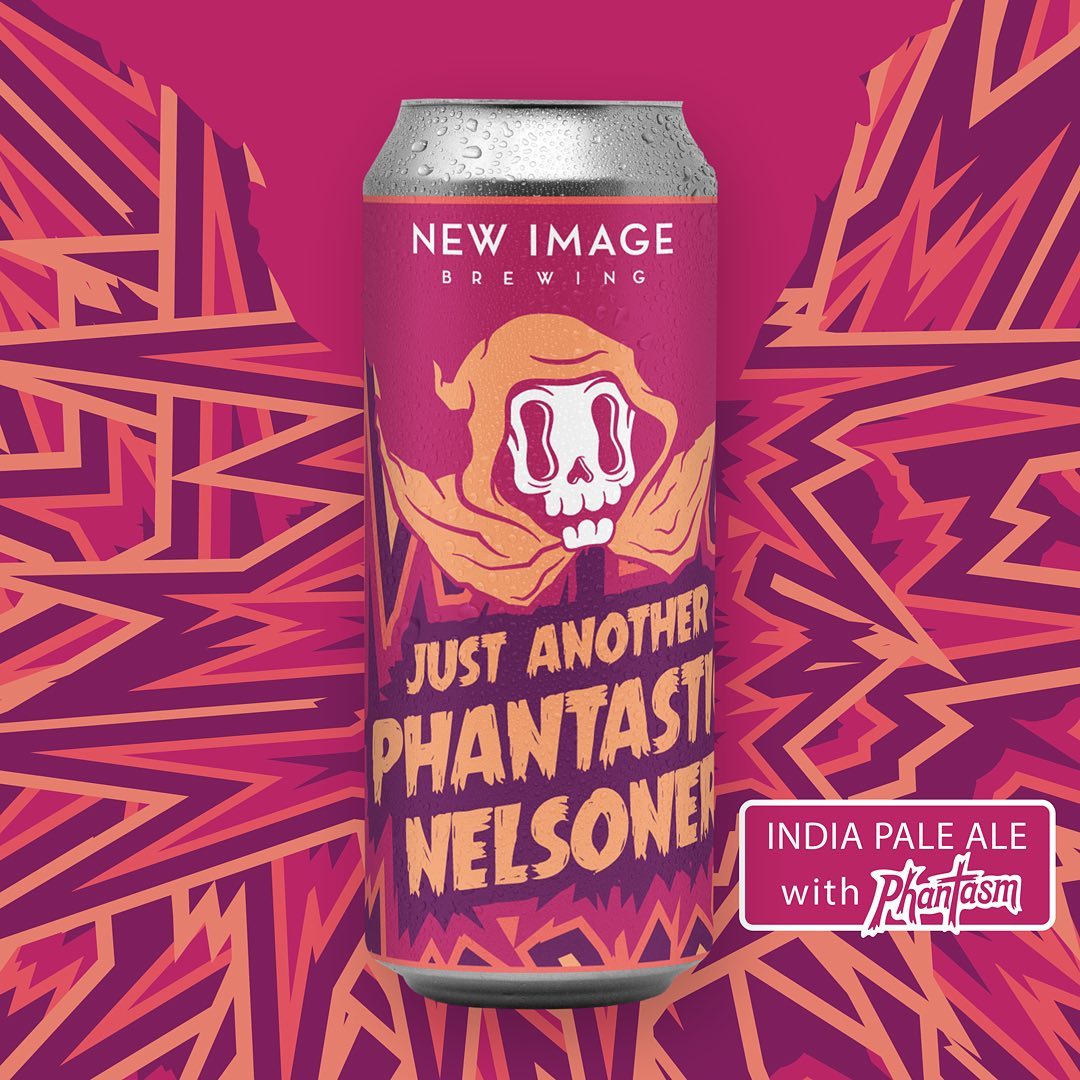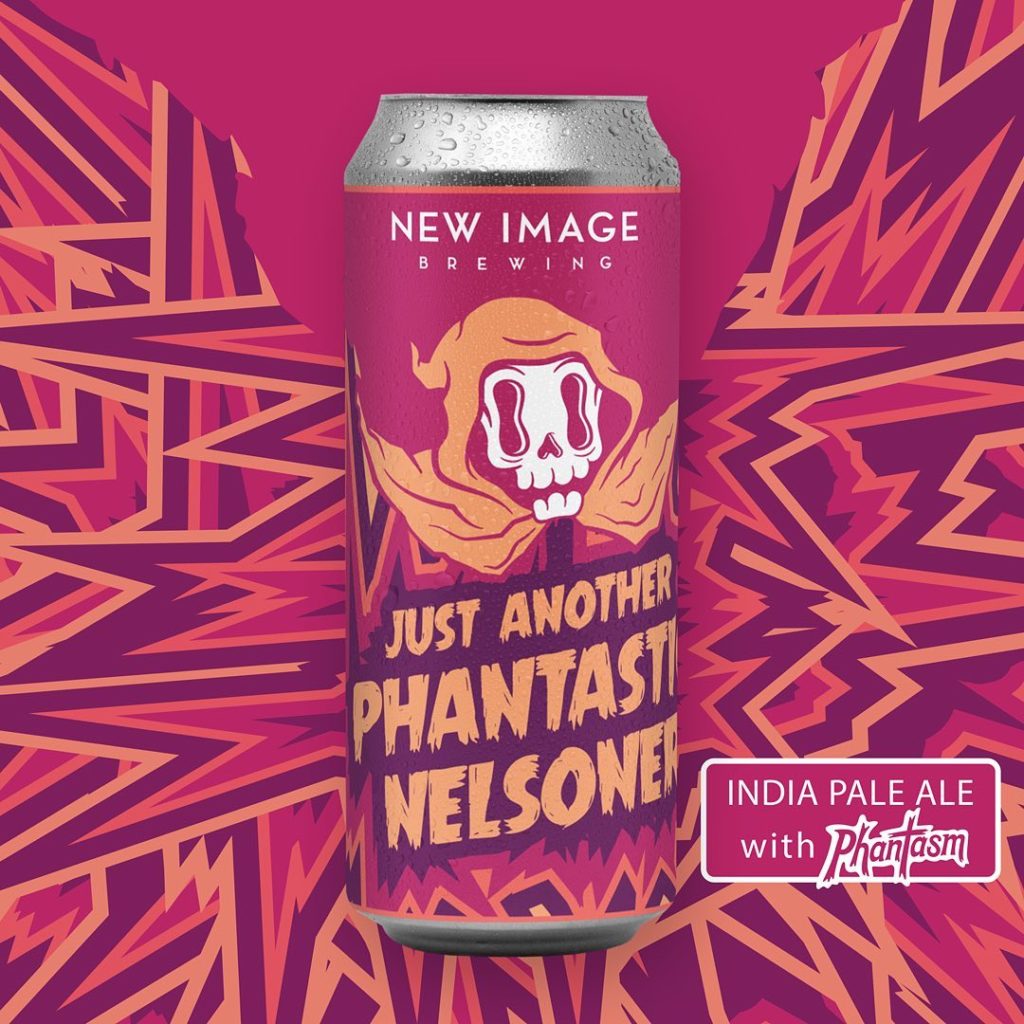 Just Another Phantastic Nelsoner – New Image Brewing
Arvada, CO
New Zealand IPA – Everything Capps has learned about how to maximize Phantasm during brewing has gone into the newest beer with Phantasm from New Image. Calling this a "thiolized IPA," Capps included Motueka, Nelson, and Southern Cross, hops high in thiols, alongside the Phantasm. Expect juice, juice, and more juice. For a beer showcasing Phantasm in its prime, you should find Just Another Phantastic Nelsoner immediately.
Phantasm Doors of Perception – WeldWerks Brewing Co.
Greeley, CO
New England / Hazy IPA – For WeldWerks' fifth version of a beer with Phantasm, Schwartz uses Citra, Mosaic, and El Dorado hops along with Phantasm. The New England-style IPA bursting with passionfruit, strawberry, pineapple, and that crazy cotton candy flavor. How many times have you tasted cotton candy in a beer?
Hallucinate – The Veil Brewing Co.
Richmond, VA
Imperial New England / Hazy IPA – Upping the ante, Hallucinate is an imperial version of a hazy IPA brewed with a hefty amount of oats and Riwaka in the whirlpool along with a dry-hop of Strata and Citra and a dose of Phantasm. Complex fruits such as grape and raspberry make an appearance on the aroma and flavor. No, you're not hallucinating, this beer truly appears to be one of the juiciest double New England-style IPAs in this world.
DDH All Motueka Everything Experimental – Other Half Brewing Co.
Brooklyn, NY
Imperial / Double IPA – Considered an experimental imperial IPA, Other Half's first recipe with all Motueka is the brewery's original All Motueka Everything recipe injected with a healthy amount of Phantasm. On the nose you'll indulge in massive, tropical notes carried through on the sip. Other Half is often considered royalty when it comes to IPAs, and their experimentation with Phantasm proves they are the kings.
Doctormentory – Monkish Brewing Co.
Torrance, CA
Imperial New England / Hazy IPA – A collaboration between Monkish and The Veil, Doctormentory combines excellent New Zealand hops. For example, Nelson Sauvin, Riwaka, Motueka, and Rakau—with that thiol-packed Phantasm. The results are uber orange, grapefruit, tangerine, clementine, and pretty much any other citrus you can think of. One of these beers a day keeps the doctor away?