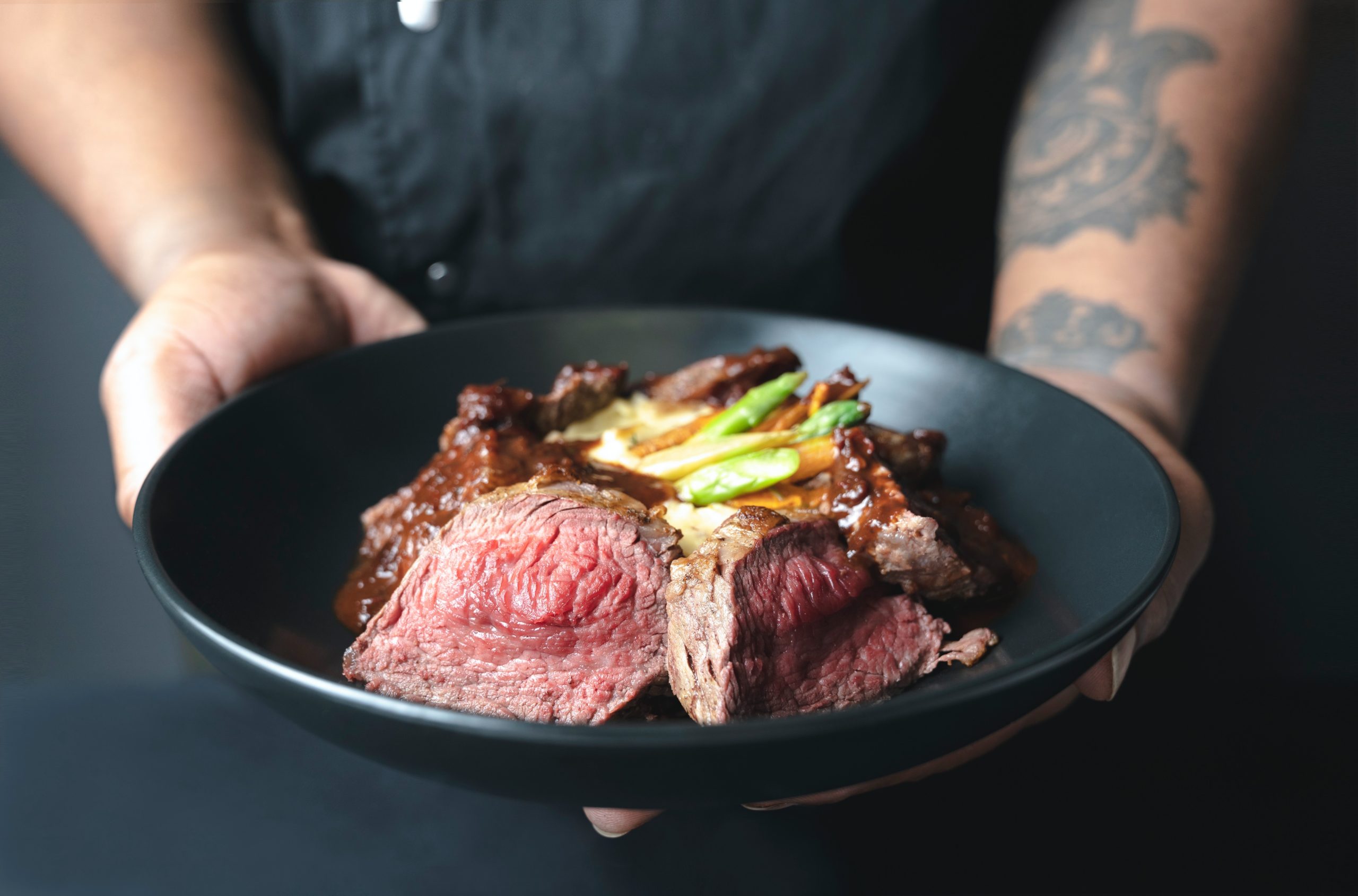 For years, red wine was the dominant choice for anyone who wanted to pair their food and drink. But as beer pairings have become more popular, enterprising and experimental chefs have learned the optimal ways to match meat and suds. And we're not just talking about the BBQ. You'll find well-carbonated saisons and burly, robust porters at many restaurants serving high-quality steaks.
But, why not implement some of those ideas in your own home? Surprise your friends at your next dinner party by reviewing this handy guide, which will show you how to master beer pairing with steak in under five minutes. And while you're at it, grab a few of our favorite BBQ tools and steaks to take your beer pairing game to the next level.
Chicago Steak Company – Save 20% with code FREEZER
BBQ Box Premium BBQ Sauces – 15% OFF first box with code FIRSTBOX!
Steaks and Game Wagyu and Grass Fed Beef
Nueske's Award Winning Applewood Smoked Bacon. Free Bacon with any order: Use code AFB20
Romanticist 21 piece BBQ Grill Accessories Set
Match The Intensity Of The Meat With The Body Of The Beer
One of the key principles of food and drink pairing is to match the intensity of the dish to that of the beer. For whatever reason, this seems more intuitive in wine than beer. Just like white wine goes well with a delicate fish, and a bold red goes well with a steak, a balanced IPA goes well with chicken, and a thick stout or heavy Belgian goes well with a porterhouse.
Not All Steaks Are Created Equal
Germane to the last suggestion is the fact that not all cuts have the same body. For instance, a filet mignon is tender and delicate, while a top sirloin is less marbled and a bit tougher. For the best results, be sure to learn your cuts of meat and experiment with different beers. Here are some common cuts, in order of tenderness:
Tenderloin (Most Tender)
Flat Iron
Top Loin
Porterhouse
T-Bone
Ribeye
Flank
Round
Top Sirloin
Skirt (Least Tender)
Buy Your Next Steak: Save 20% with Code FREEZER
Try Balancing Fattier Cuts With Bitter Beers
If you've ever bitten into a fatty, tender piece of meat and closed your eyes in ecstasy, you know that steak's richness can flood your senses. Cut those overwhelming sensations with a bitter beer, like a West Coast IPA. Bitterness balances salty / umami flavors, bringing out a steak's full flavor.
Clear Your Palate With Carbonation
Unlike wine or other primarily still drinks, most beers are carbonated. Carbonation serves as a palate cleanser, which is why many fancy restaurants serve a small amount of Prosecco between courses. So, by pairing a carbonated beer with steak, you get a little scrub between each bite, allowing you to better enjoy the full flavor of the meat.
Keep The Steak Hot And The Beer Cold
Typically, chefs serve steaks between 135 degrees Fahrenheit (medium rare) and 145 degrees (medium). Depending on the style, we serve beer at between 42 degrees Fahrenheit (lager) and 50 to 55 degrees (ale). While body and strength benefit from matching, temperature benefits from contrast — for the best experience, serve your meat hot and your beer cold.
Get Our Favorite Piece of Grilling Equipment
Liked this article? Sign up for our newsletter to get the best craft beer writing on the web delivered straight to your inbox.