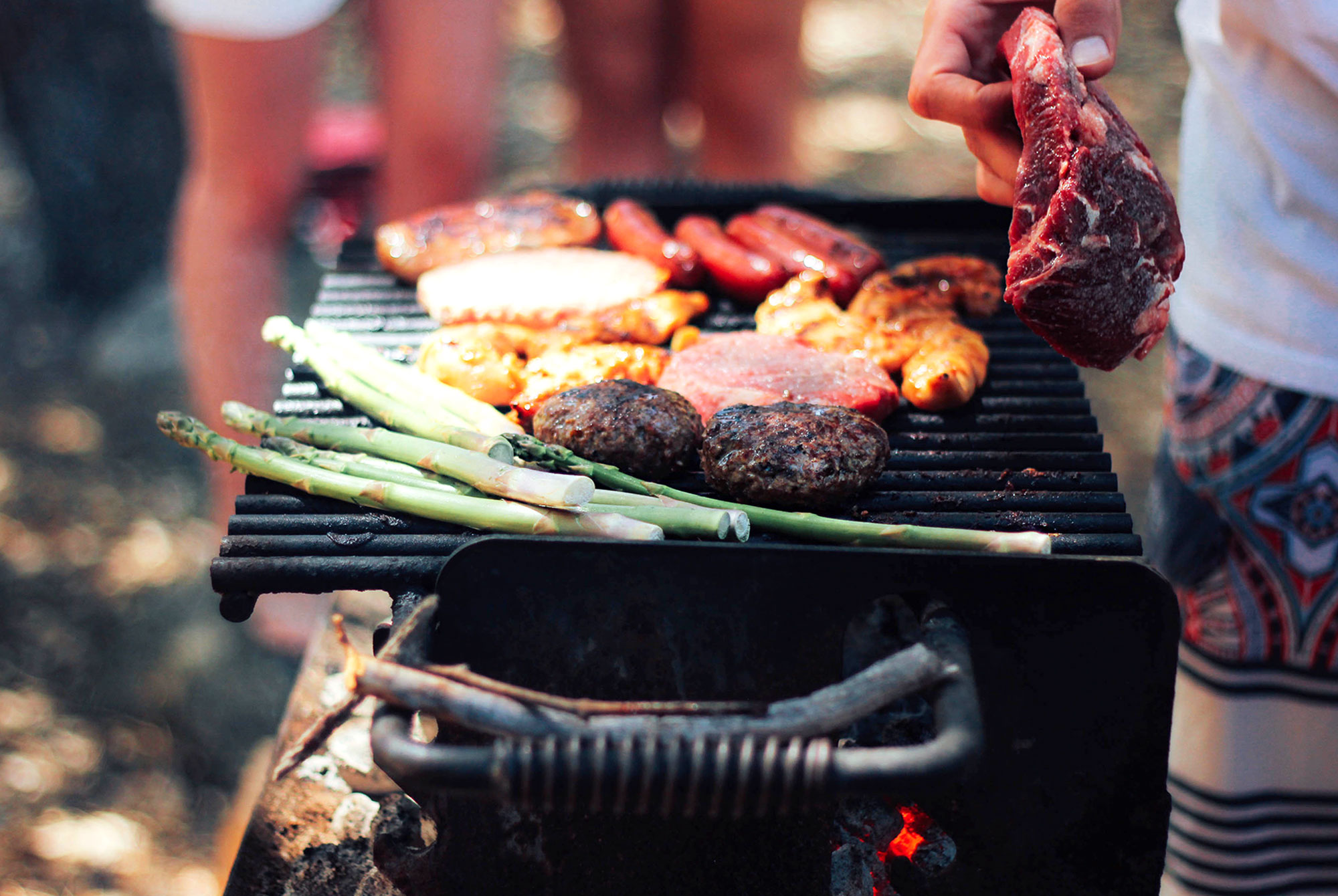 Photography by J. Travis Smith
Food is one part of a cookout. An important one, sure, but still just one piece. Often overlooked is the cooler of beer. Not solely a social lubricant, beer has become a centerpiece. The best hosts won't just get better beer — they'll get beer to match the food. They'll harmonize the food, drink, and uncomfortable conversations with that neighbor you had to invite.
For those first wading into the world of food and drink pairings, bookmark this handy guide. It might seem intimidating, but the fundamentals are simple: pairing is about matching flavor with flavor. For starters, think about the "level" of flavor. If this cookout is a finger-food ordeal, a vegetarian-heavy get together, or kid-heavy (with relatively bland foods) then stick to your lighter, more subtle beers. This way, the food doesn't overpower the beer, and vice versa.
Once you match the "level," start playing with flavors. Tons of sweet BBQ sauce and fatty meat? Pick something bright and hoppy to cut the sweetness between bites, or choose a malty porter if you want to double down on similar flavors. Spicy wings? This time, use hoppiness to bring out the heat. Here's a handy breakdown of what to look for at a cookout this summer, broken down by what's being served. We've picked out two recommendations for each style: one that's our best choice and one that'll be a little easier to find.
And while you're at it, grab a few of our favorite BBQ tools and steaks to take your beer pairing game to the next level.
Chicago Steak Company – Save 20% with code FREEZER
BBQ Box Premium BBQ Sauces – 15% OFF first box with code FIRSTBOX!
Steaks and Game Wagyu and Grass Fed Beef
Nueske's Award Winning Applewood Smoked Bacon. Free Bacon with any order: Use code AFB20
Romanticist 21 piece BBQ Grill Accessories Set
What to Pair with Chicken, Seafood, and Veggies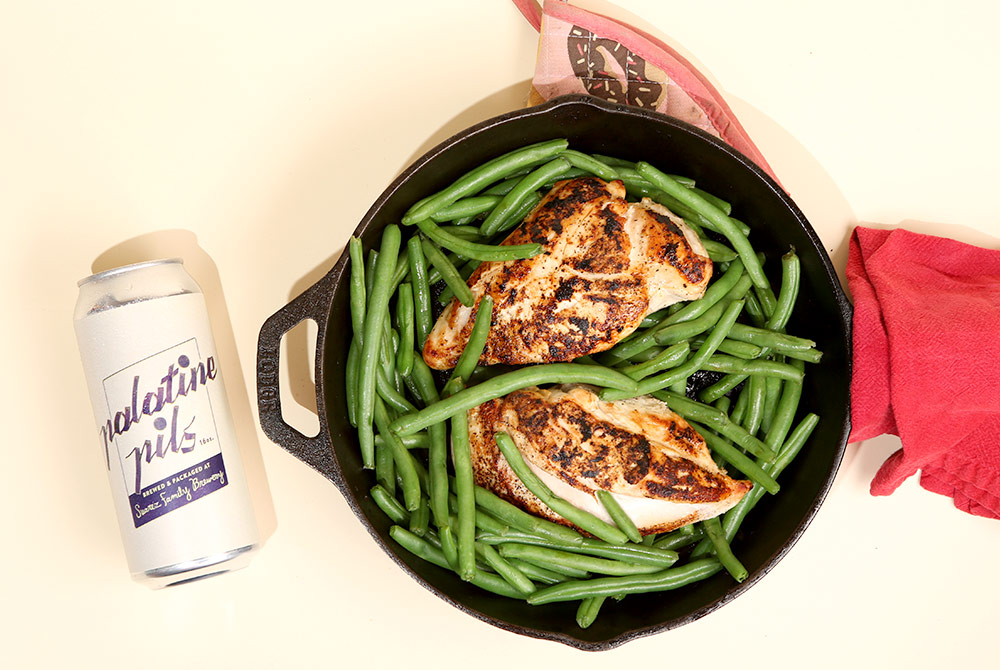 Light foods: For anything on the lighter end of the spectrum —- most animals that fly or swim, salads, cheese and crackers, and citrus-based desserts —- the beer should follow suit. Look for lighter lagers, or beers that express themselves in ways other than with hops or sweet malt, like witbiers, hefeweizens, and saisons.
Pilsner/Lager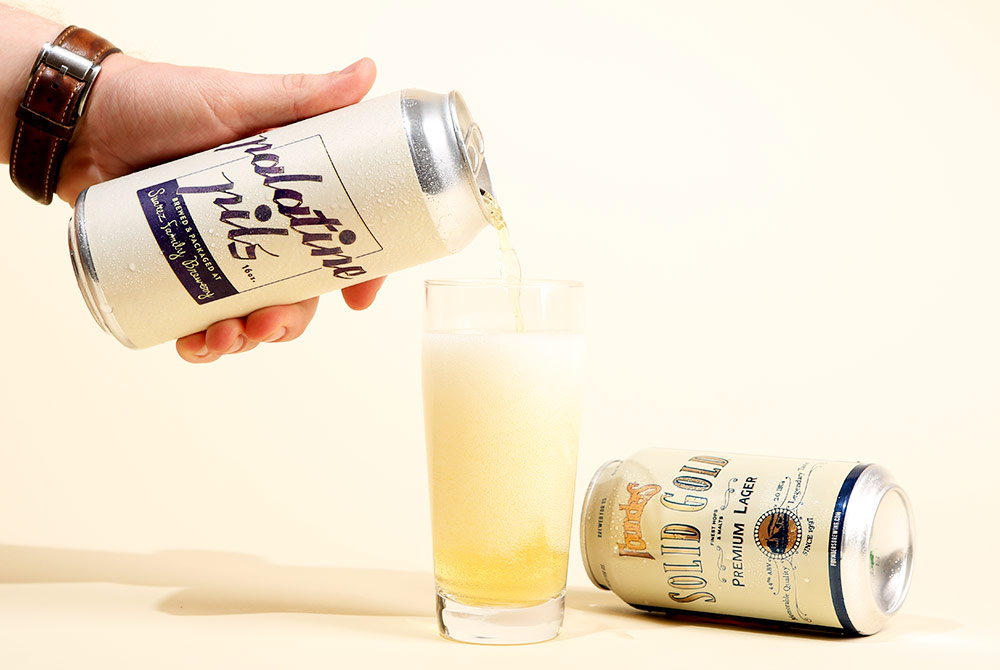 Hop Culture's Choice: Suarez Family Palatine Pils
Have we mentioned how much we love Suarez Family? Seriously though, this was an easy choice. Palatine Pils is one of the best pilsners in the US and is perfect for any dish you're serving up at the Memorial Day BBQ.
Get it Delivered Right Now: Founders Solid Gold
A recent trend you may have noticed is craft breweries recreating macro lager style beers. Our friends at Night Shift rolled out the Nite Lite, a craft light lager, and Founders has released Solid Gold, which comes in a 15-pack of 12 oz. cans. Both of these are reliable choices for weaning friends off macro beers and onto something more refreshing and flavorful.
Witbier/Hefeweizen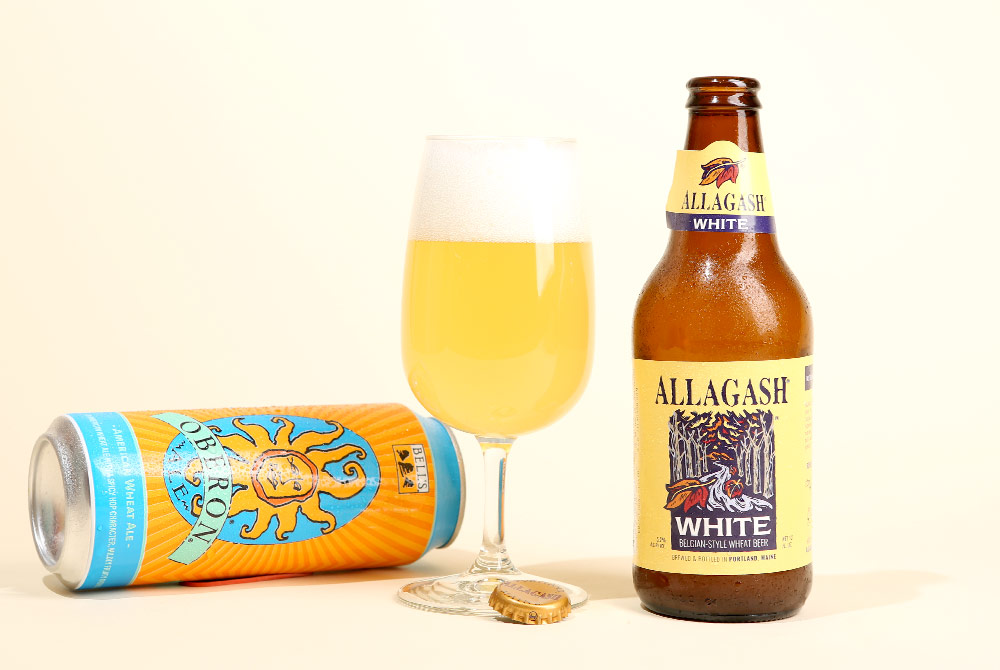 Hop Culture's Choice: Allagash White
This is our co-founder's favorite beer, and with good reason. White is a balanced, delicious wheat beer and an easy convert for your guests who are used to drinking Blue Moon. Stop in at most bottleshops to find this classic.
Bell's Oberon Ale is a solid second choice to Allagash White. It's a great summer beer and pairs perfectly with a light salad or a fruity dessert. Get it in cans, bottles, or even a 5L mini keg.
Saison/Farmhouse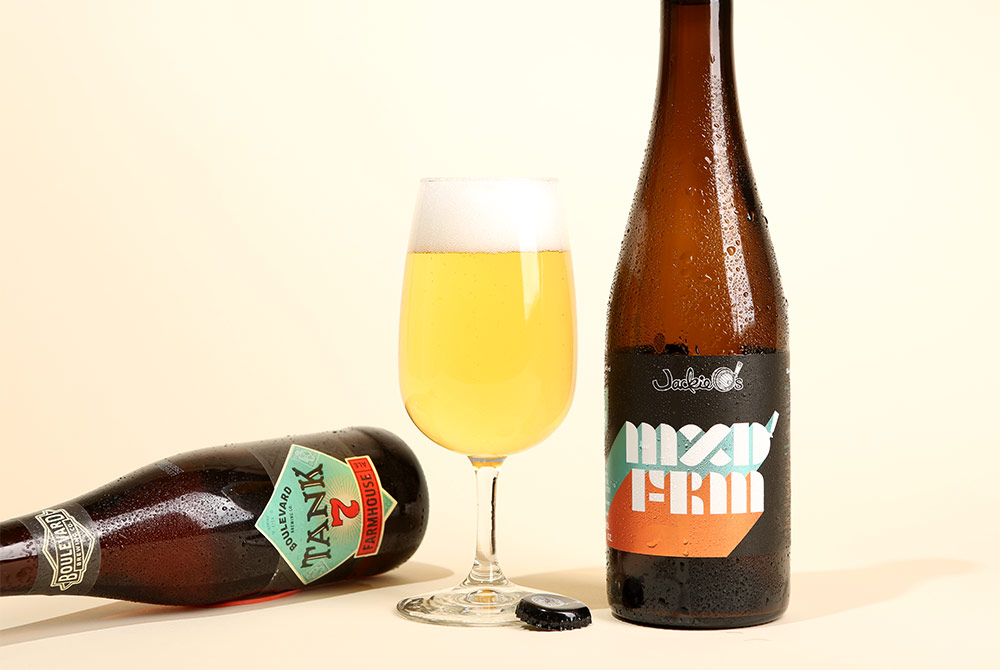 Hop Culture's Choice: Jackie O's MXD FRM
Jackie O's Pub & Brewery out of Athens, Ohio, produces a range of unique and interesting beers, most of which pair well with food. MXD FERM, Jackie O's mixed fermentation saison, is tart and complex. Drink it with some cheese and crackers or grilled salmon.
Boulevard Brewing Tank 7
At 8.5 percent ABV, Tank 7 from Boulevard Brewing Co. is a hefty farmhouse ale. It's funky, full of flavor, and would pair well with a slightly bolder dish. Try it with lemon garlic chicken for a near perfect meal.
What Beer to Pair with Pork, Burgers, Sausages
Medium foods: Now we've got a little more fat and a lot more flavor to work with. For anything heavily sauced or cooked with sugar-based glazes, look toward hops to cut sweetness. A hopped lager like an India Pale Lager or a Pale Ale/Session IPA is an easy pairing choice. Or use a flavorful porter to cut through some of the fatty entrées.
India Pale Lager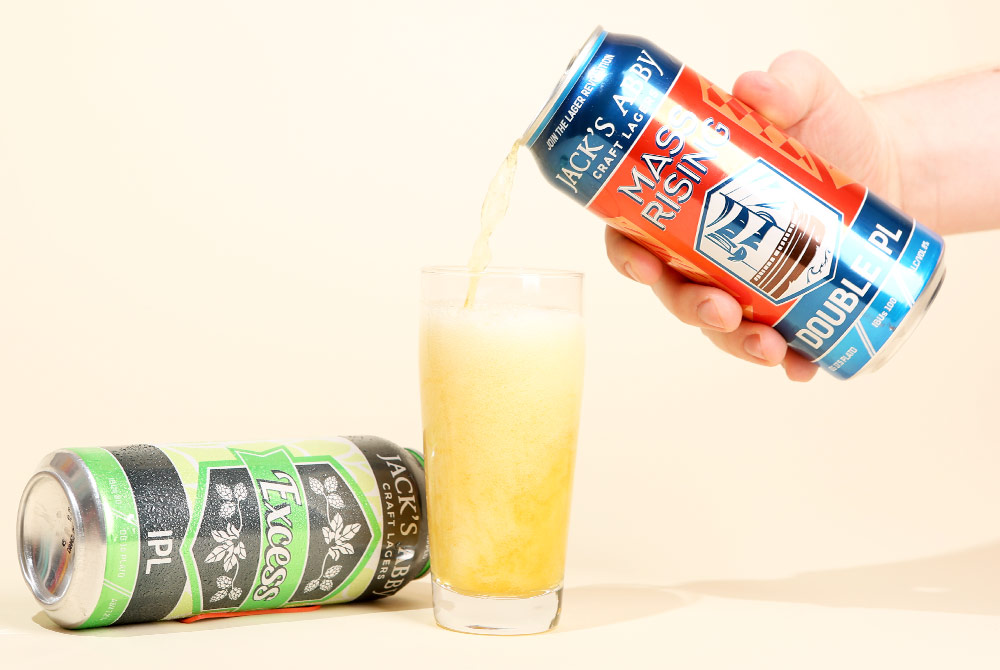 Hop Culture's Choice: Jack's Abby Mass Rising
The all lager brewery out of Framingham, Massachusetts is making some tasty India Pale Lagers. With Mass Rising, they've increased the hop bill. Grab a 16 oz. tallboy of Mass Rising for a hoppy yet refreshing beer.
Jack's Abby Excess
Another Jack's Abby beer?! We couldn't help ourselves. Excess is a less hoppy but equally delicious IPL from the Framingham brewery. As one of the core releases, Excess is a little easier to find than Mass Rising, so scoop up a four pack and enjoy.
Pale Ale/Brown Ale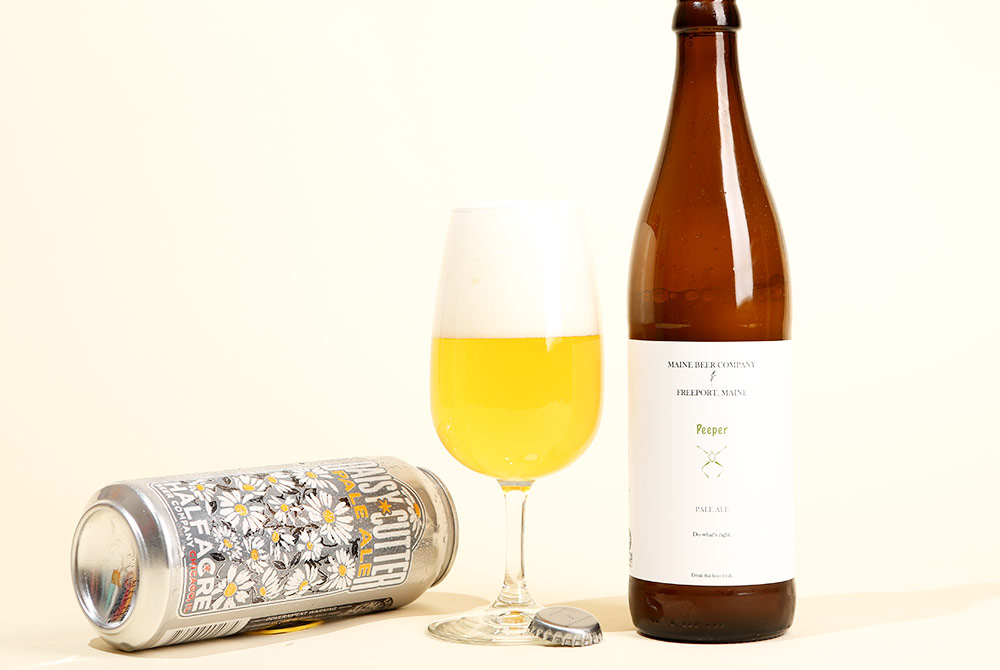 Hop Culture's Choice: Maine Beer Co. Peeper
Maine Beer Co. seems to have balance down to a science, and Peeper is a great example of a dialed-in Pale Ale. Hopped with Amarillo, Centennial, and Cascade hops, you'll get light floral, citrus, and pine notes. Pair this 5.5 percent Pale Ale with a sausage sandwich or pulled pork.
Half Acre Daisy Cutter
Someone once made fun of assistant editor John Paradiso for bringing a fresh can of Daisy Cutter to a bottle share, but John stands by his decision. It's a great beer! Although widely available, we'll never turn down a can of Daisy Cutter. If you can't find a bottle of Peeper, this 5.2 percent Pale Ale is a great substitute.
Porter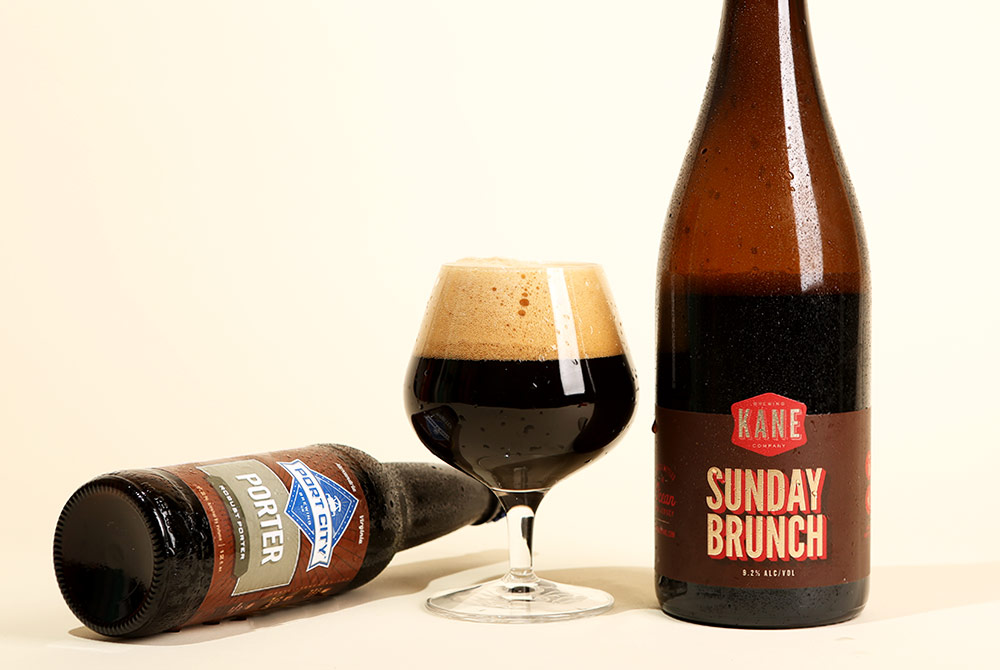 Hop Culture's Choice: Kane Sunday Brunch
Ok. This is a big one. Clocking in at 9.2 percent ABV, Sunday Brunch from Kane Brewing is loaded with coffee, cinnamon, and maple syrup. If you're lucky enough to get your hands on a bottle, you'll want to share it with a few friends over some fatty pork buns or loaded burgers.
Port City Porter
You'll most likely know Port City because of their stellar Optimal Wit, but the Alexandria, Virginia's flagship Porter is a highly drinkable representation of the style.
What Beer to Pair with Lamb, Brisket, Chocolate Dessert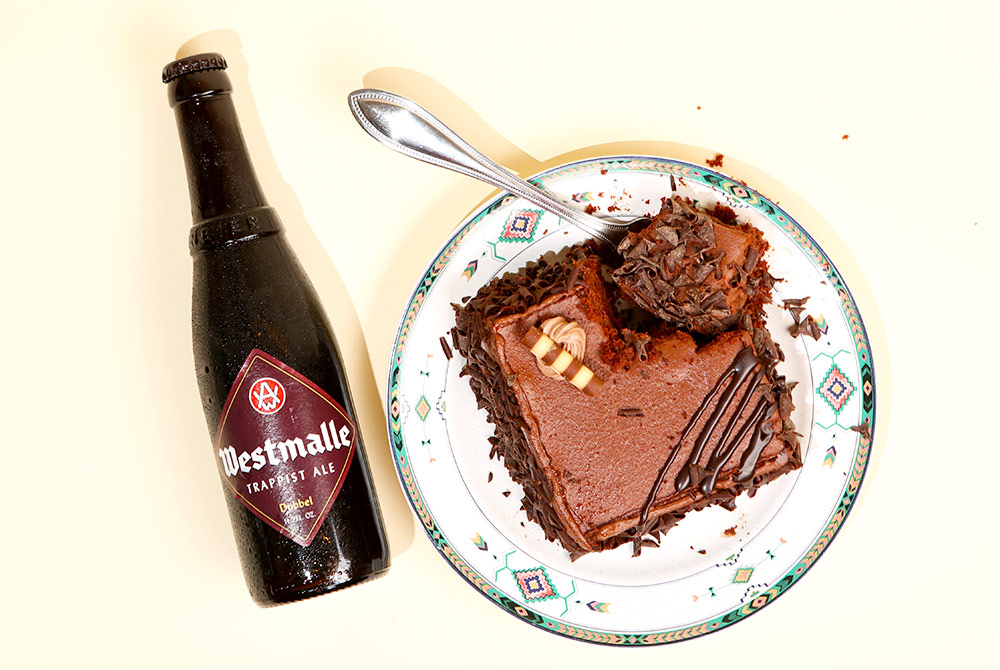 Bold foods: Think aged cheese, game birds, and roast beef. Multiple napkin meals. This is when you can let loose and start loading the cooler with heavy hitters. Anything dialed up with hops, malts, or funk should be able to stand up to even the most aggressive cookouts. The only exception would be beers like barleywines or sours or crazy imperial stouts, which overpower pretty much any food.
India Pale Ale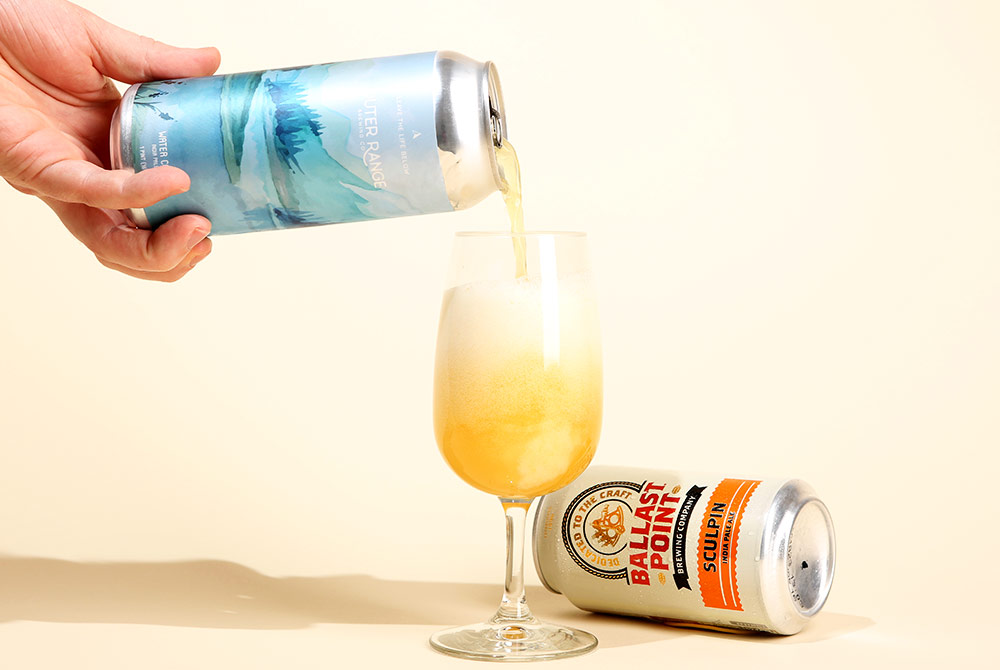 Hop Culture's Choice: Outer Range Water Colors
Our friends at Outer Range Brewing Co are making some of the juiciest, tastiest IPAs in the game. Water Colors — hopped with Citra, Simcoe, and Columbus hops — has a beautiful blend of citrus and pine notes. Crack open this gorgeous can and enjoy it at the backyard BBQ.
Ballast Point Sculpin
We know, we know. Ballast Point is dead because they're no longer craft. But, Sculpin is a classic IPA and a sure crowd pleaser. If your local brewery has run out of anything hoppy, this is a safe bet.
Belgian Dubble/Tripel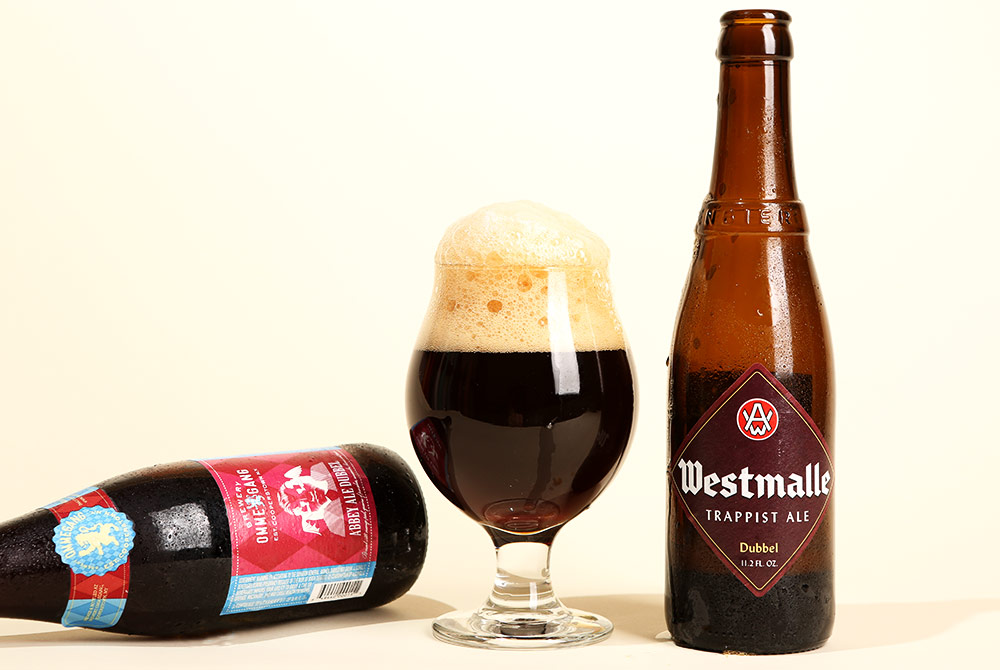 Hop Culture's Choice: Westmalle Dubbel
It doesn't get much better than the Dubbel from Brouwerij Westmalle, a Trappist brewery in Westmalle, Belgium. The beer is rich and complex and will warm you up with notes of stone fruit. Enjoy this one with a brisket or even venison.
Ommegang Abbey Ale
For an American take on the Belgian Dubbel, try Ommegang's Abbey Ale. This Dubbel from the Cooperstown, New York brewery is full of spice and fruit notes. Ommegang suggests using this "like a red wine in a Bolognese," or for marinating.
Stout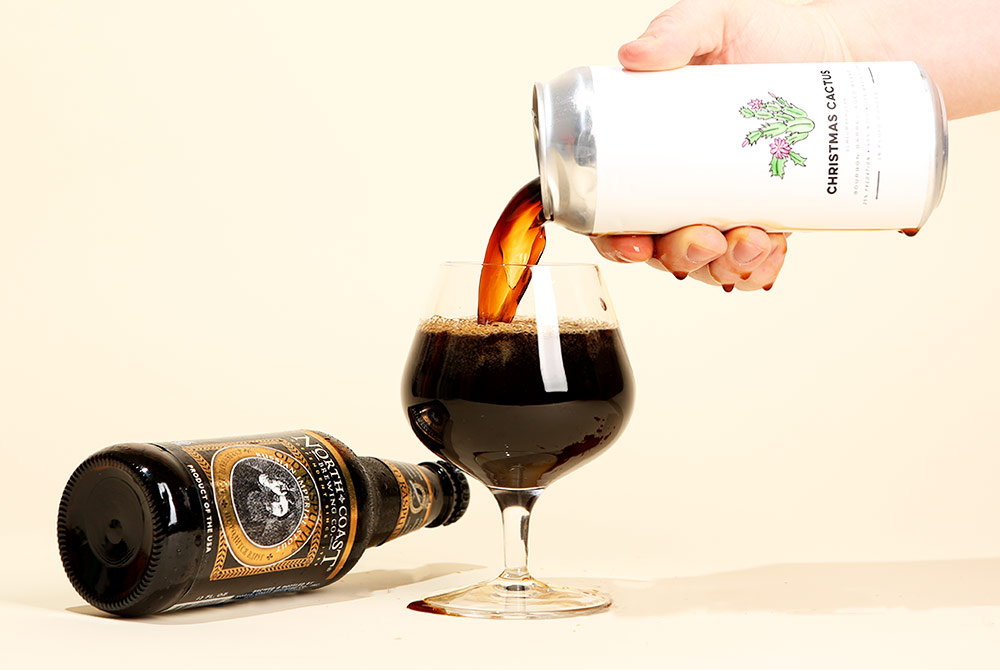 Hop Culture's Choice: Wren House Christmas Cactus
Christmas in May? Why not? Christmas Cactus is a blend of three beers aged in bourbon barrels and brewed in collaboration with Horus Aged Ales. This beer from the Phoenix, Arizona brewery is big and bold with warm vanilla and rich chocolate notes. Sip on this one with a piece of chocolate cake around a campfire.