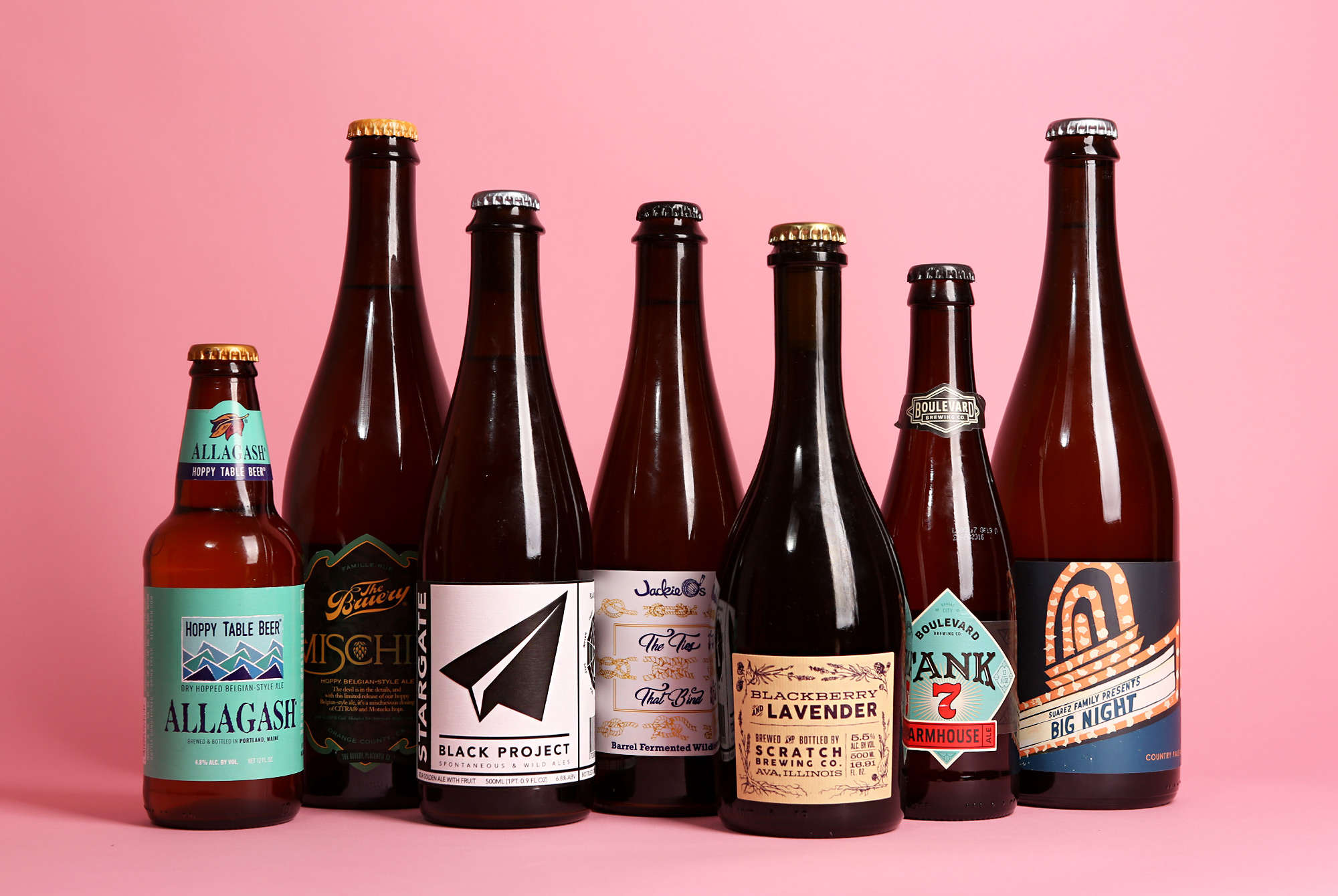 So you matched on Tinder. Or you're finally connecting with that old friend. Or you've been set up with someone's coworker. Whatever the reason, you have a first date coming up. And that can be terrifying, exciting, or both. A few words of advice? Be calm, friendly, kind, and yourself. And put your phone down.
If you want to go the extra mile and show off your knowledge of beer, we have a few recommendations. Sure you can roll in with a giant pastry stout or a quadruple-hopped IPA–and if your date happens to be as crazy about beer as you are, that might be a good call–but I'd recommend scaling down. Try a lower ABV beer that pairs well with dinner. Or a fun, juicy beer that pops after a meal. We picked out eight beers to impress on your first date.
Big Night, Suarez Family Brewing
Country Pale Ale, 5.6%
It's the big night. You're trying to impress the guy or girl at dinner. You've come prepared with a Suarez beer. The Hudson Valley-based brewery is the best in the biz when it comes to flavorful, well-crafted, low ABV beers. Just make sure this is the only time that "family" comes up during the date.
Blackberry and Lavender, Scratch Beer
Sour Ale, 5.5%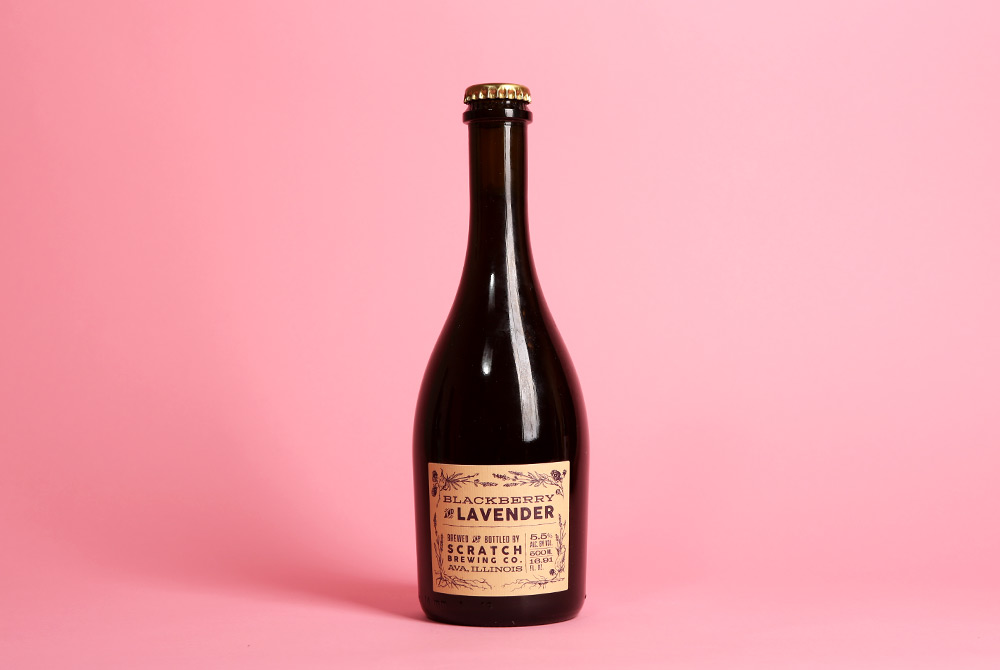 Scratch makes some of the most interesting beers in the country. And the brewery is a sight to see. You really can't go wrong with any of their options but we chose the tart and colorful Blackberry and Lavender. This sour ale was bittered with blackberries and lavender instead of hops. Pair this with a savory appetizer like cheese or cured meats.
Tank 7, Boulevard Brewing
Farmhouse Ale, 8.5%
This farmhouse style beer from the Kansas City-based Boulevard creeps up in alcohol but is so flavorful and delicious that you won't notice the booze. It's also one of the most widely available beers on this list. Tank 7 is a great dinner beer and I'd recommend pairing with pork tacos. After several experiments with the style, "the perfect combination of elements came together in fermenter number seven." And the rest is history.
Stargate, Black Project Spontaneous & Wild Ales
Sour Golden Ale, 6.8%
We've covered this beer before and named Stargate2 one of our favorite beers of 2017, but it's worth mentioning again. Stargate is a blend of beer aged in rye barrels with peaches added and beer aged in bourbon barrels with nectarines added. The result is a complex, rich, and stunning beer that is sure to wow your date.
Hoppy Table Beer, Allagash Brewing
Dry Hopped Table Beer, 4.8%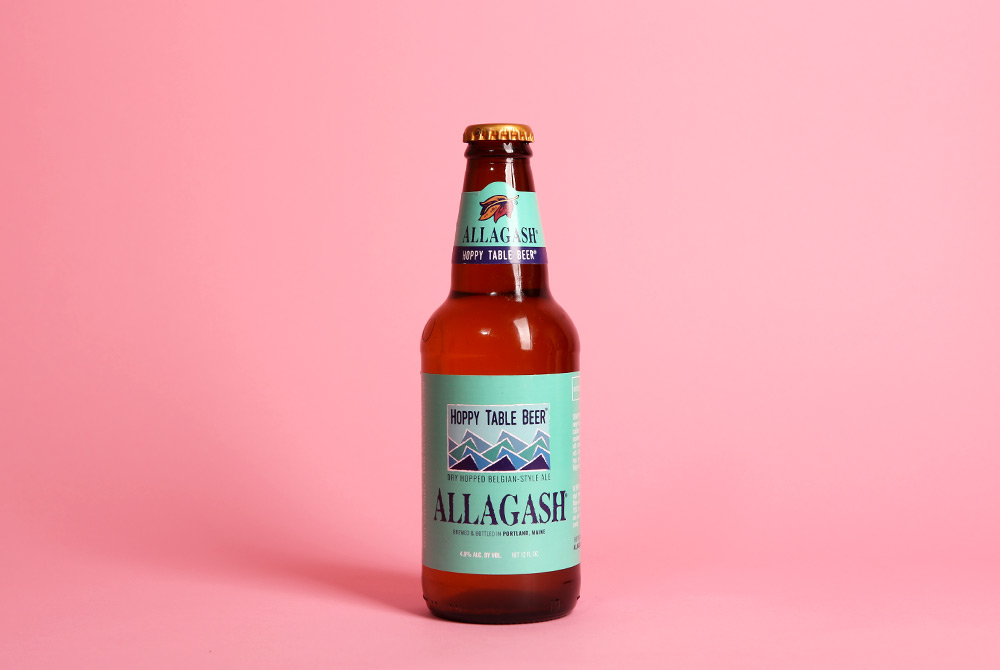 Allagash Brewing perfectly blends quality and accessibility. You'll often find their world class beer at affordable prices on local bottle shop shelves. We've sung our praises about this beer before but it's worth reiterating that Hoppy Table Beer is a perfect addition to any meal.
Mischief, The Bruery
Hoppy Belgian-Style Ale, 8.5%
Similarly, The Bruery hopped-up a Golden Ale to bring more fruity and piney aromatics to the dry, delicious Belgian-Style Ale. Unlike Hoppy Table Beer, Mischief clocks in at a much boozier 8.5 percent. The Bruery recommends pairing this beer with pulled BBQ chicken or pork and I wouldn't dare disagree.
Blackberry Mango J.R.E.A.M., Burley Oak Brewing
Fruited Sour Ale, 4.8%
More smoothie than beer, the Blackberry Mango edition of Burley Oak's J.R.E.A.M. series is yet another example that the Berlin, MD brewery has perfected this style of beer. You can't really go wrong with any of the J.R.E.A.M. variants. Crack open a can and have it for dessert.
Ties that Bind, Jackie O's + Crooked Stave
Wild Ale, 6%
This collaboration between Jackie O's and Crooked Stave was brewed the night before the marriage of Jackie O's founder and his wife. The Ties That Bind, a robust and complex wild ale, fermented in red wine barrels and aged on lees for 2 years. This beer is a true celebration of collaboration and would pair perfectly with something fatty like duck breast or pork belly. And awkward conversations about a second date.
Need more dating advice? We've got a few tips.