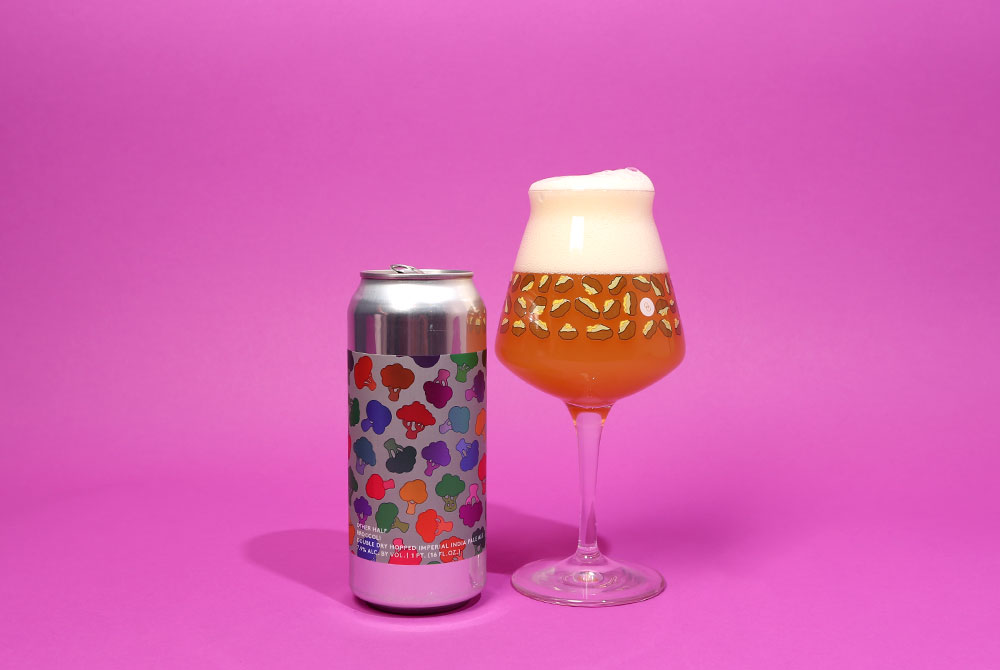 Editor's Note:
Every week we round up the five best beers we tried that week. Have a recommendation? A beer we absolutely need to try? Email us at hello@hopculture.com with your pick.
Spring is finally here! I've been enjoying the warmer weather in Chapel Hill for the past week and managed to check out Brewery Bhavana's first ever festival: Soft Beer Fest. It was a lovely event with guest beer from breweries like Oxbow, TRVE, and New Belgium. A very different festival from Juicy Brews March Madness but fun nonetheless.
On top of all the delicate and nuanced beer pouring at Soft Beer Fest, we managed to have some very juicy brews in the Hop Culture studios. Here are five of the best beers we drank from March 25th to April 1st.
DDH Broccoli
Other Half Brewing Co. — Brooklyn, NY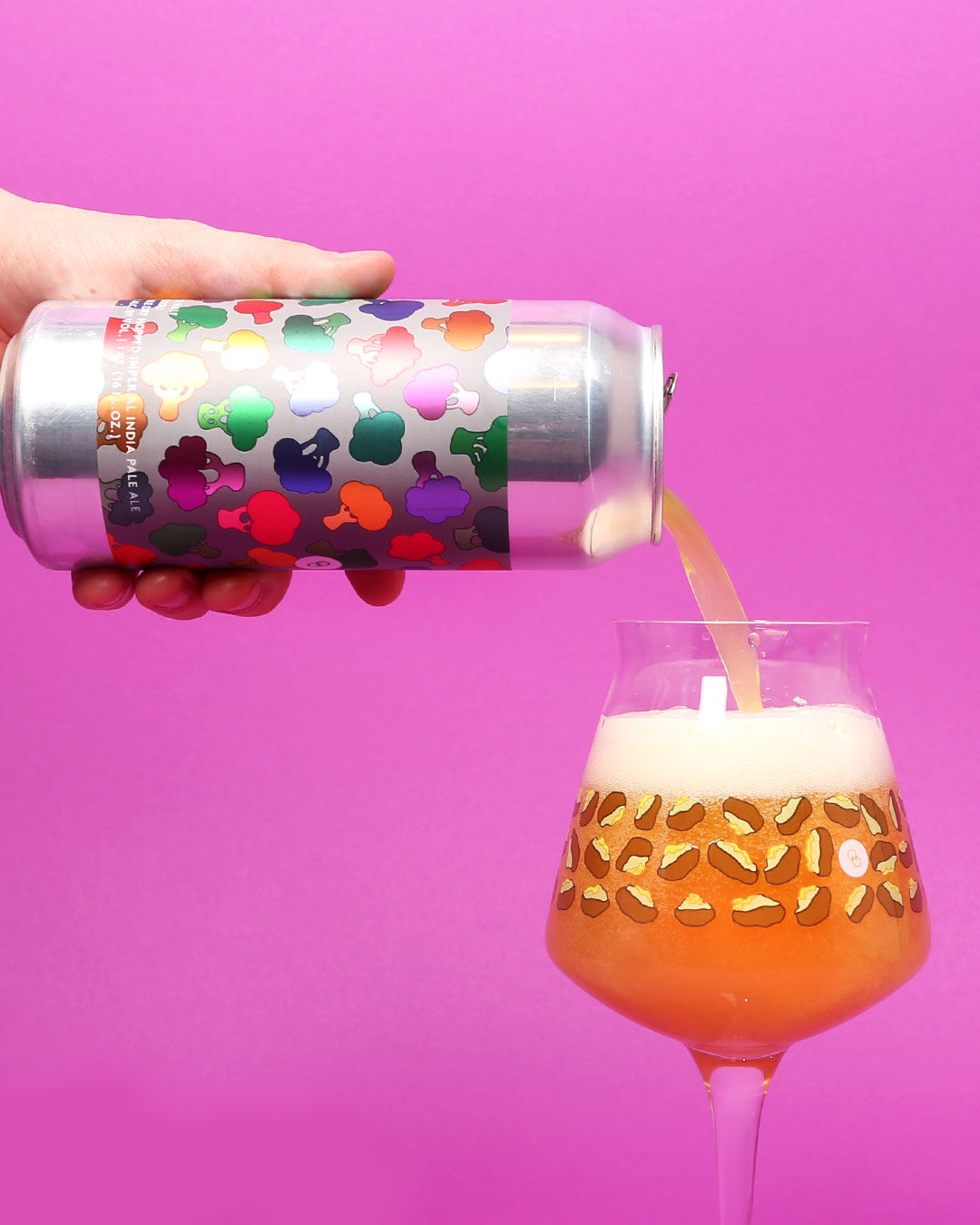 Double IPA — Time and time again, Other Half proves they are the kings of hoppy beer. DDH Broccoli is something of a classic from the brewery and has spawned a cultish following with branded hats and tekus to properly pair with the beer. DDH Broccoli is a souped up version of the standard Broccoli DIPA and explodes with expressive hop flavor. It's soft and juicy–exactly what you'd be looking for in an East Coast IPA.
Sometimes Goats
Birds Fly South Ale Project — Greenville, SC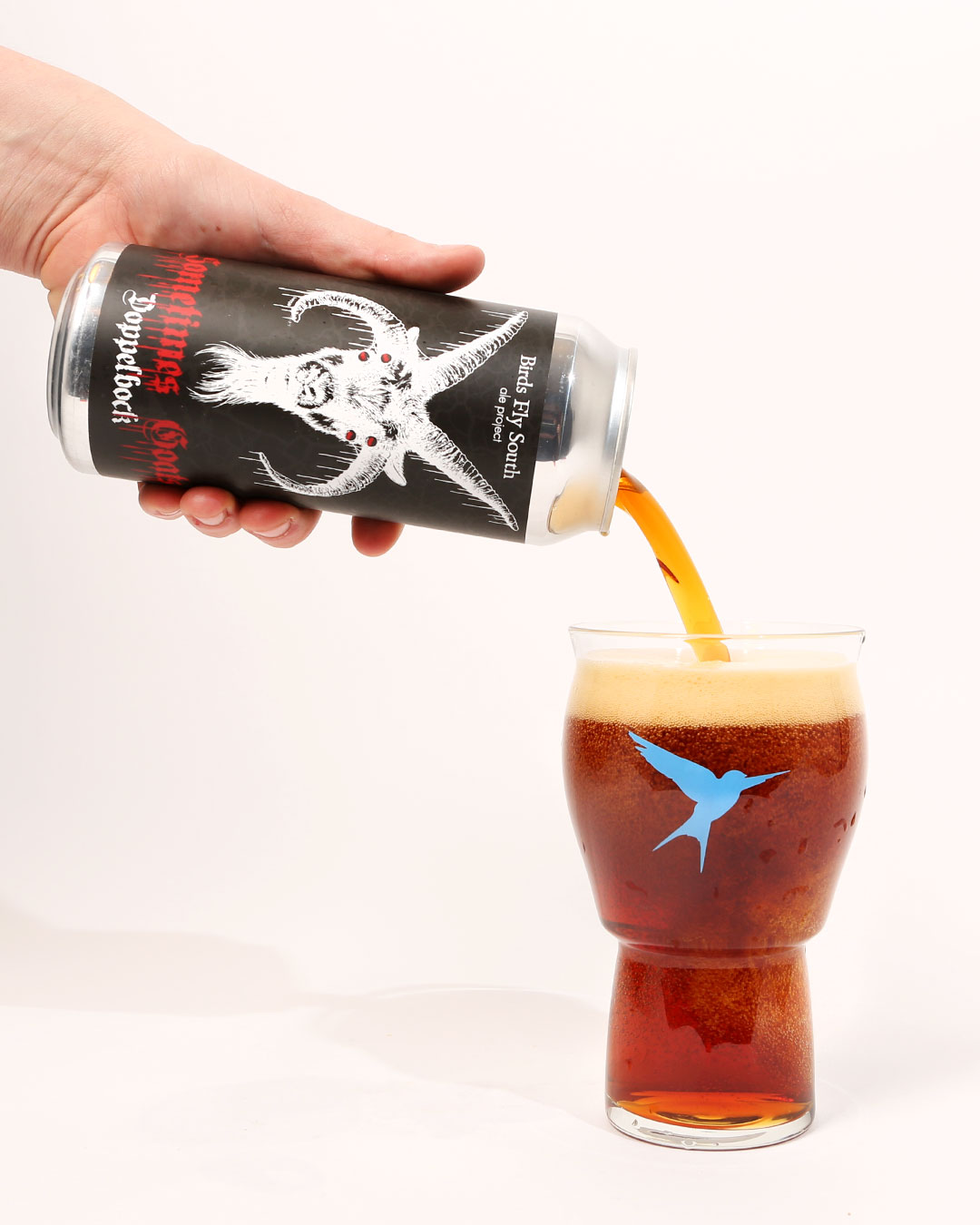 Doppelbock — Breaking up all of the hoppy beers is an excellent take on the classic doppelbock style. We actually met Birds Fly South for the first time at Juicy Brews March Madness and they impressed with tasty beers across a variety of styles. We knew we were in for a treat with the metal af can design on Sometimes Goats. We were rewarded with an incredible beer; sweet malty flavor led the flavors without going overboard. It was robust but refreshing. More doppelbocks please.
Nothing But Nest DDH
King Canary Brewing Co. — Mooresville, NC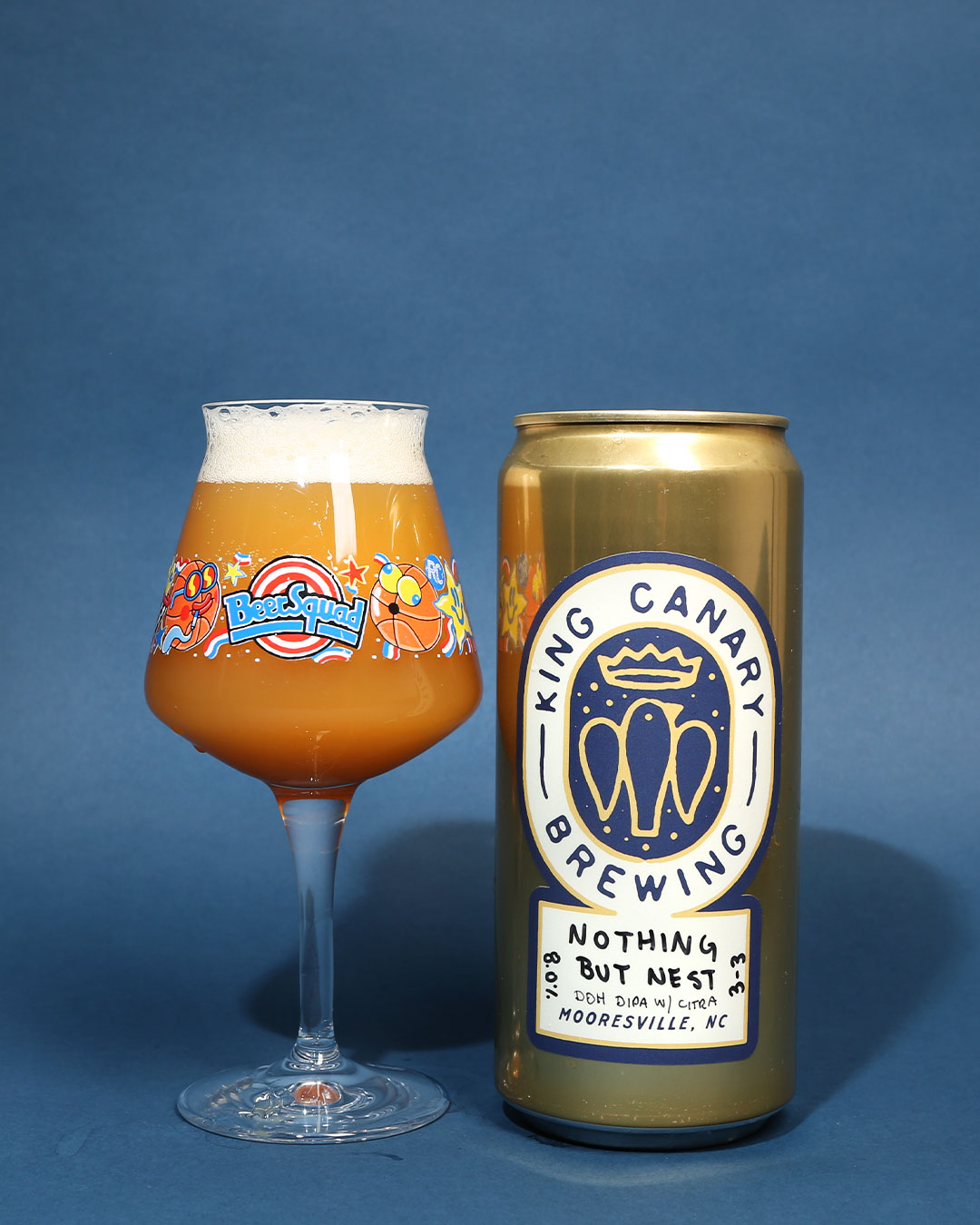 DDH Double NE IPA — This was our first time trying a beer from King Canary and we were blown away. The crowler design was exquisite and playful. The gold was reminiscent of classic Miller High Life cans and the hand-drawn logo was pure fun. The beer, though, was superb. Bursting with sweet juicy flavors that never became cloying, I found myself polishing over the entire crowler (or just about). Did this re-write the NE IPA playbook? No. But, with so many breweries making just OK IPAs, it's refreshing to come across one that truly impresses.
Gathering Clouds
Twin Elephant Brewing Co. — Chatham, NJ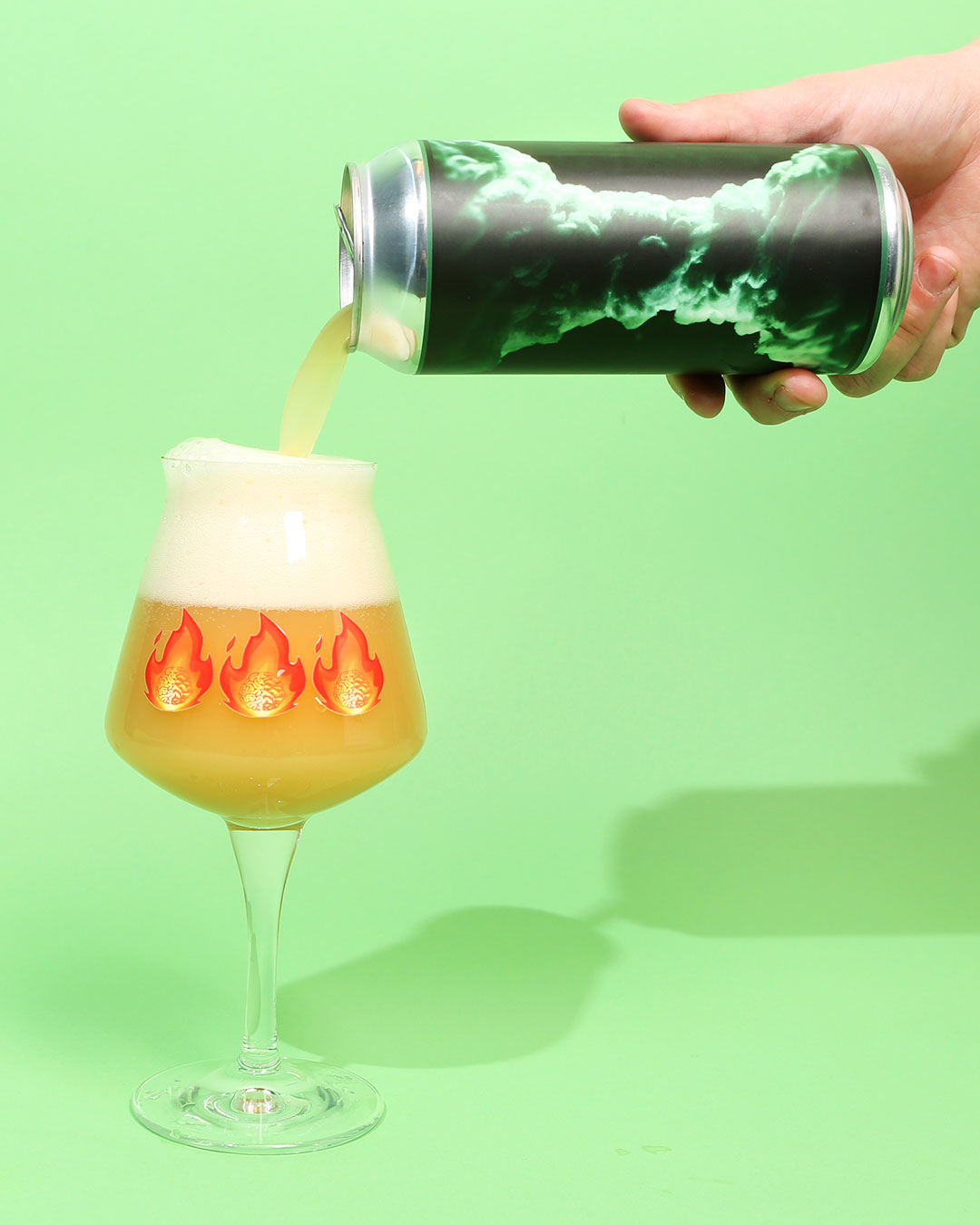 IPA — Speaking of impressive, Twin Elephant continues to delight with consistently great beer. I'll confess that Twin Elephant is my local spot (though I don't make it there as often as I should) so I have a little bit of geographical bias. But, Twin Elephant's beer is undeniably some of the best in the state. Somehow, the Chatham brewery packs extreme flavor into relatively simple beers. No need for 15% pastry stouts or Triple IPAs; Twin Elephant is content making sub-8% IPAs, approachable pale ales, and flavorful stouts. And I'm content drinking them.
Gummy Vortex
Noon Whistle Brewing — Lombard, IL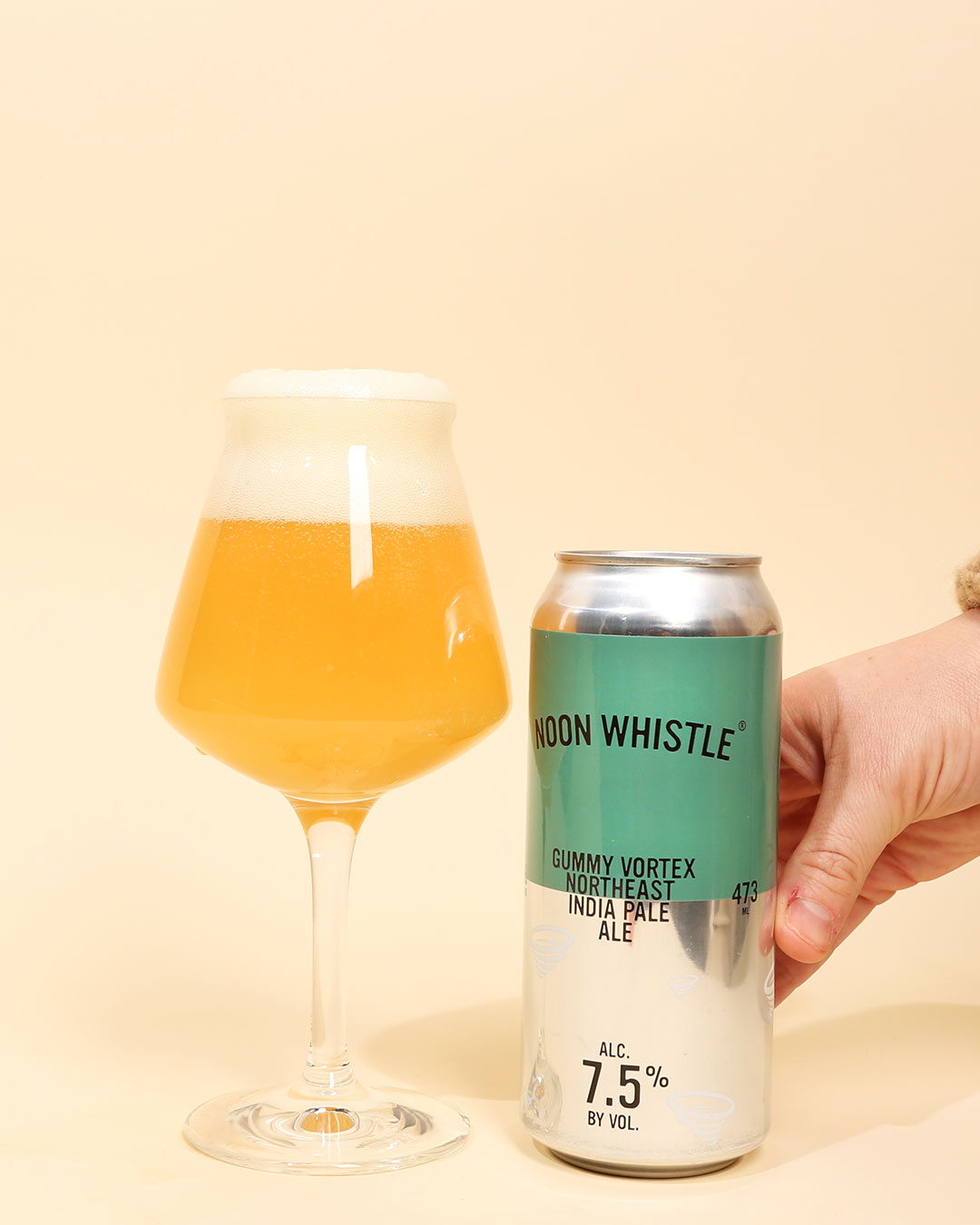 Double NE IPA — Another brewery making some masterful hoppy beer. A true sign of success is that this can had hidden itself away in our beer fridge and even after a couple weeks, was still delicious. The simple design belies a complex vortex of hoppy flavors. Perhaps it was the age of the beer, but a slight sweet malt note came through which balanced out the piney and juicy flavor of the hops. Anytime we get to drink Noon Whistle is a treat and this time was no different.
Liked this article? Sign up for our newsletter to get the best craft beer writing on the web delivered straight to your inbox.