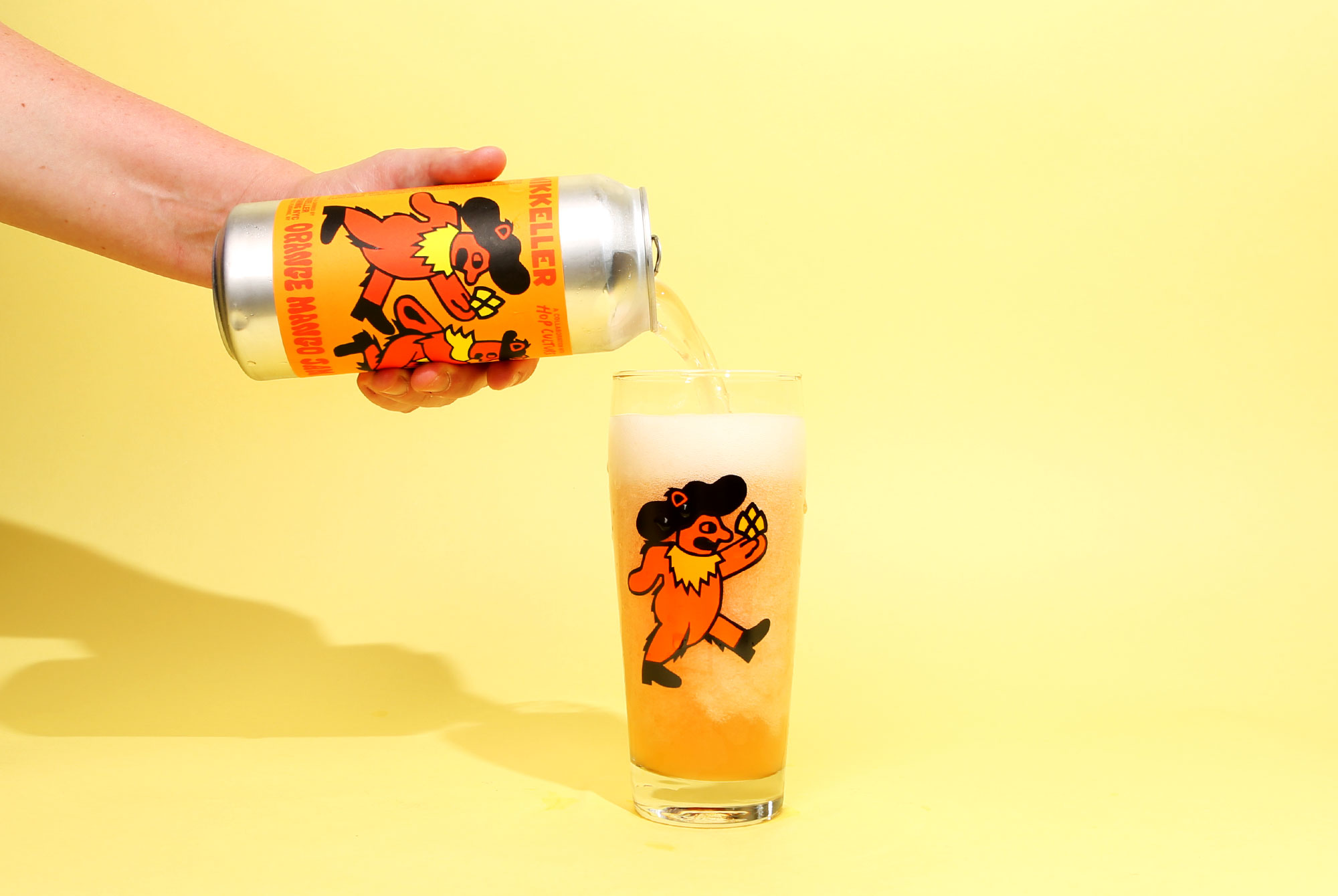 Editor's Note:
Every week we round up the five best beers we tried that week. Have a recommendation? A beer we absolutely need to try? Email us at hello@hopculture.com with your pick.
Happy Memorial Day, y'all! We hope you're enjoying a day off with friends and family. If everything went according to plan, you've been grilling up all weekend or took a much-needed trip to the beach. Whatever you're doing, hopefully there was some good beer involved.
This is actually the last week that the whole Hop Culture team will be working in the city. So, if you'd like to grab one last beer (for now) before we hit the road, come hang at As Is on Wednesday anytime after 6:30. It'll be a good time.
We're working our way through some of the beer still kicking in the Hop Culture beer fridge and we've managed to try some pretty tasty brews. Here are five of the best beers we drank from May 20th to the 27th.
Acier
The Bruery — Placentia, CA
Old Ale — Acier was one of the beers included in The Bruery's Preservation Society membership box. A bourbon barrel-aged old ale, Acier is strong and bold. It was The Bruery's 11th-anniversary ale, featuring blend-ins from special reserve barrels in the years leading up to the 11th anniversary. Acier has delicious toffee and dark fruit flavors that would pair perfectly with some chocolate cake and ice cream.
Trail Magic
HopFly Brewing Co. — Rocky Mount, NC
Triple IPA — Trail Magic is HopFly's first triple IPA and it was an excellent first go. To be clear, it was an intense beer with powerful citrus flavors (think overripe oranges, tangerines, and maybe some grapefruit) and I definitely warmed up a bit while drinking, buy it was a delicious experience. We can't wait to see the next iterations of hoppy beers from HopFly.
Mr. Sulu
Zero Gravity Brewing Co. — Burlington, VT
New England IPA — Zero Gravity is easily one of our favorite breweries in New England, particularly because we can consistently rely on the Burlington-based brewery to put out delicious beer. Mr. Sulu, an adorable New England IPA, was one such example. A healthy blend of citrus sweetness and resiny bite delivers a refreshing, flavorful beer.
Orange Mango Jam
Mikkeller Brewing NYC + Hop Culture Magazine — New York, NY
Berliner Weisse — Our collab with Mikkeller NYC, Orange Mango Jam (a deep-cut Grateful Dead reference), is an ode to jam bands. The idea was to make an easy-drinking, tasty, summer-sipper and we think Mikkeller NYC nailed it. I've been steering away from Kettle Sours lately, but I really enjoyed how the fruit played in this one. Try it and get dancing!
Standard Issue
Central Standard Brewing — Wichita, KS
Grisette– This was just exceptional. I hadn't heard of Central Standard before, but I decided to try this grisette and was just blown away. At first sip, it's just a refreshing Belgian-style ale. But with each drink, layers of tangy esters, citrus, and spice pop up in magnificent ways. I wish I could stock my fridge with bottles of Standard Issue for the summer; it's a perfect warm weather beer.
Liked this article? Sign up for our newsletter to get the best craft beer writing on the web delivered straight to your inbox.