Editor's Note:
Every week we round up the five best beers we tried that week. Have a recommendation? A beer we absolutely need to try? Email us at hello@hopculture.com with your pick.
August has officially kicked off and we have a jam-packed week in New York City. This week marks round two of Beers With(out) Beards, our annual series of events celebrating women in the craft beer industry. This year, we have an off-flavor sensory panel led by Lallemand, a kickass bottle share at Threes in Greenpoint presented by Guinness, and, of course, the tasting festival presented by Hop Culture and Yakima Chief Hops.
It's going to be an exciting week and we hope you can join us in recognizing the incredible work accomplished by women and non-binary folks in our industry! In anticipation of the events, we've been sipping on some tasty beers at Hop Culture HQ. These are five of the best beers we drank from July 29th to August 5th.
Holy Donut
Lone Pine Brewing Co. — Portland, ME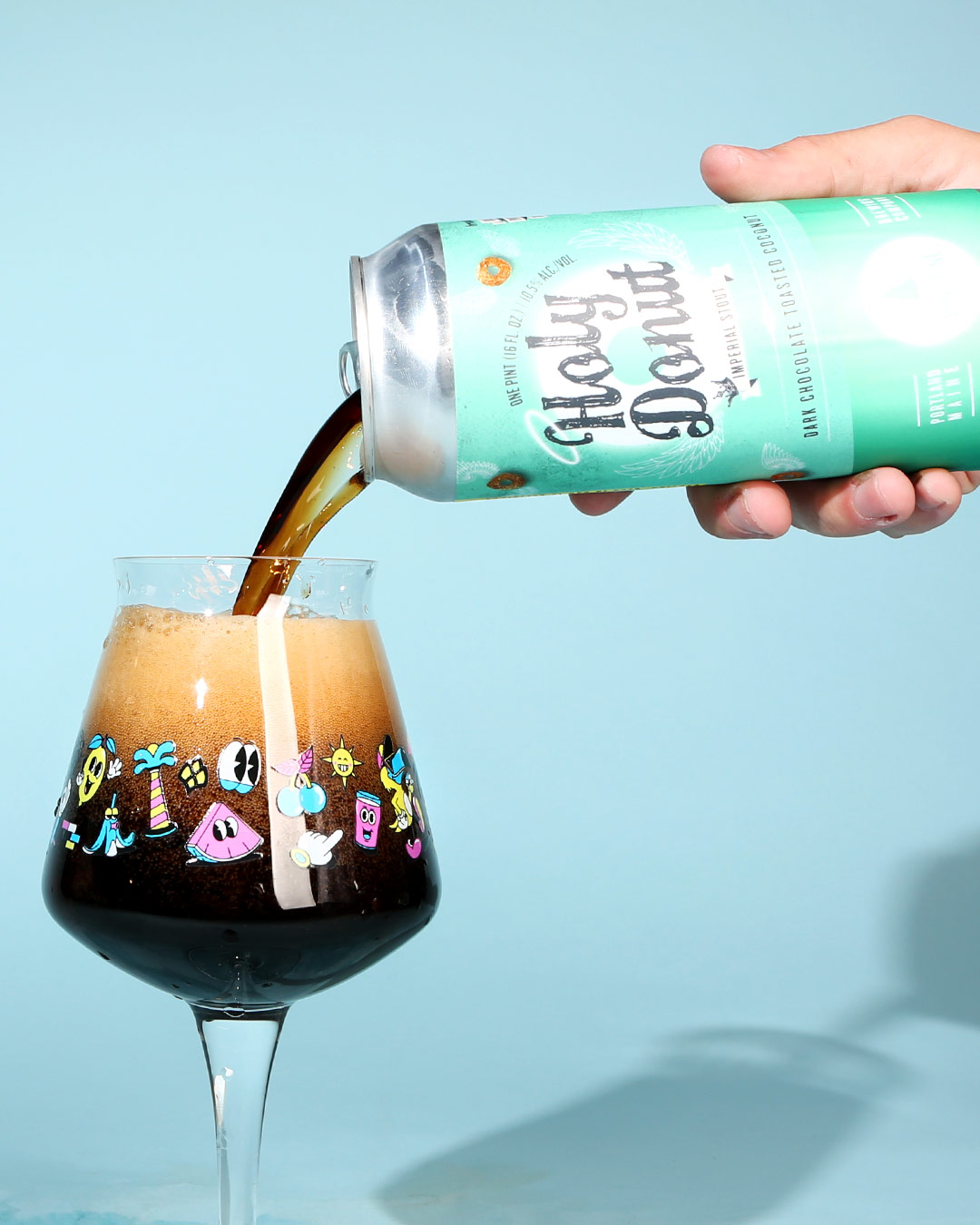 Imperial Stout — Holy Donuts, Batman! (I made that joke already on Instagram.) But seriously, this beer is pure, liquified doughnut goodness. Lone Pine collaborated with the legendary Maine doughnut shop, Holy Donut, to brew a beer using over 300 of their Dark Chocolate Toasted Coconut donuts. The end result is thick, delicious, and worth pairing with a cup of coffee.
Solid Hex
TRVE Brewing — Denver, CO
Sour Ale — Solid Hex feels like an extremely fun experiment from TRVE. I've found that the Denver brewery doesn't get too wacky with their ingredients; they favor a more delicate interpretation of farmhouse ales and mixed-culture beers. However, Solid Hex is just the right amount of irreverence. Solid Hex is a mixed-culture golden ale brewed with watermelons. The lightly sweet watermelon flavor, which just screams "Summer," perfectly balances the tart flavors in the base beer. Enjoy this refreshing beer on a hot day before the summer ends.
SHORTS!
Shacksbury Cider — Vergennes, VT
Hard Cider Seltzer — We can't get over how adorable these cans are. At 8 oz. and 4.5% ABV, SHORTS! is an all-day sipper, meant to be enjoyed in the morning alongside your cold brew, at night topping off your cocktail, or anywhere in between. We dedicated many words to SHORTS! in this in-depth article, but the short story is that you should get yourself some SHORTS! and enjoy all of the botanical goodness within.
Bonus Track: 11
Foam Brewers — Burlington, VT
Sour Ale– Foam reliably puts out world-class beers and we're particularly fond of the Bonus Track series, which is the brewery's avenue for small-batch experimentation. Bonus Track: 11 was a fitting summer release: a sour ale brewed with lemon and ginger. It reminds me of sipping a refreshing cocktail on the beach. Give me a crazy straw and a little cocktail umbrella and I'm set.
8 1/2 (Azacca)
Brouwerij West — San Pedro, CA
New England IPA — This was just exploding with citrus and tropical fruit aroma. 8 1/2, Brouwerij West's rotating single-hop IPA series, brings out the best of each hop used. I don't know what kind of wizardry Brouwerij West managed with this batch, but this iteration was brilliant. Expressive, balanced, and tasty, 8 1/2 (Azacca) was a phenomenal beer and managed to keep its flavor over time.
Liked this article? Sign up for our newsletter to get the best craft beer writing on the web delivered straight to your inbox.