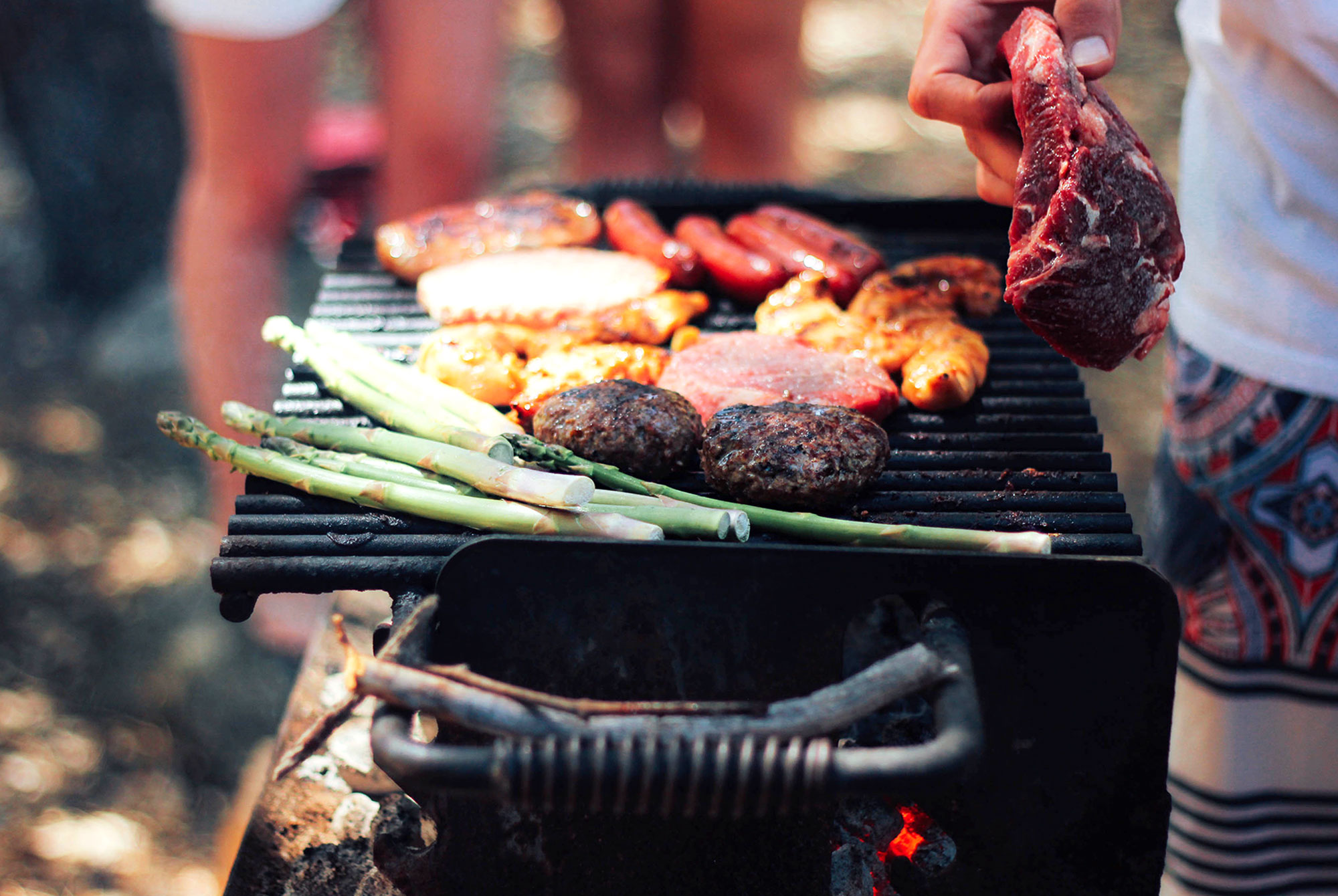 Food is just one part of a cookout. The most important, to be sure, but still one piece of the puzzle. Often overlooked is the cooler of beer. Not solely viewed as a social lubricant any longer, the cooler has become more than a few six packs of Heineken and Corona. But the best hosts won't just get better beer, they'll get beer to match the food. The whole cookout harmonizing with food, drink, and uncomfortable conversations with that neighbor you felt you had to invite.
For those first wading into the world of food and drink pairings, bookmark this handy guide. It might seem intimidating, but the fundamentals are simple: Pairing is about matching flavor with flavor. For starters, think about the "level" of flavor. If this cookout is a finger food ordeal, a vegetarian-heavy get together, or kid-heavy (with relatively bland foods) then stick to your lighter, more subtle beers. This is so that the food doesn't overpower the beer, and vice versa.
Once you match the "level", start playing with flavors to either help balance or accentuate. Tons of sweet bbq sauce and fatty meat? Pick something bright and hoppy to cut the sweetness between bites, or choose a malty porter if you want to double down on similar flavors. Spicy wings? This time you can use hoppiness to bring out the heat. Here's a handy breakdown of what to look for at a cookouts this summer, broken down by what's being served. Each style comes with recommendations — some are hard to track down, others will be at any corner store that stocks beer.
Chicken, Seafood, Veggies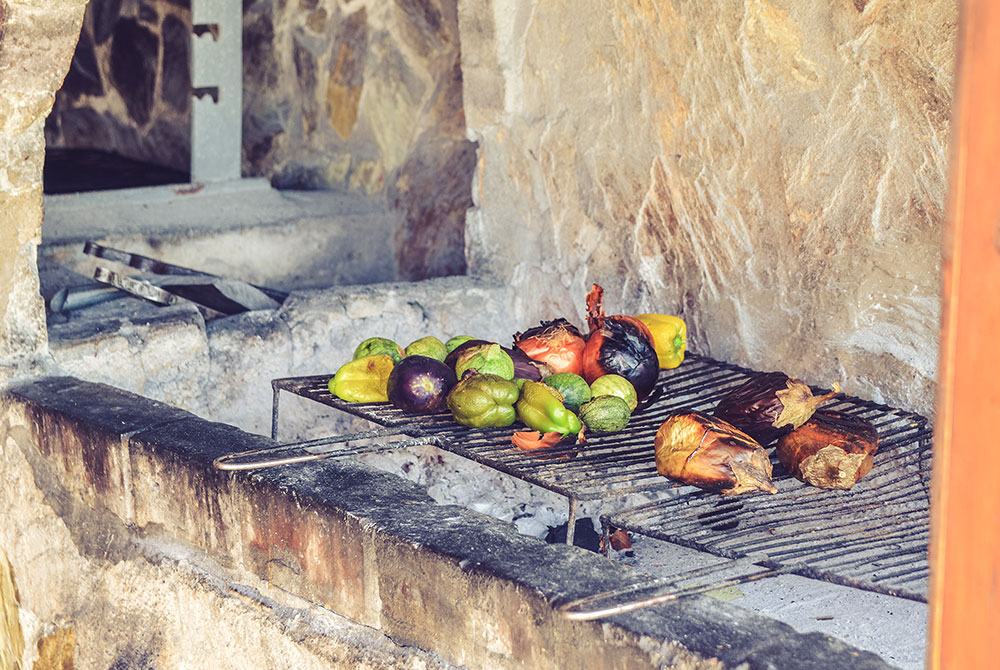 Light foods: For anything on the lighter end of the spectrum — most animals that fly or swim, salads, cheese and crackers, citrus based desserts — the beer should follow suit. Look for more neutral flavored beers, like lagers or pilsners, or beers that express themselves in ways other than with hops or sweet malt, like witbeirs, hefeweizens, and saisons.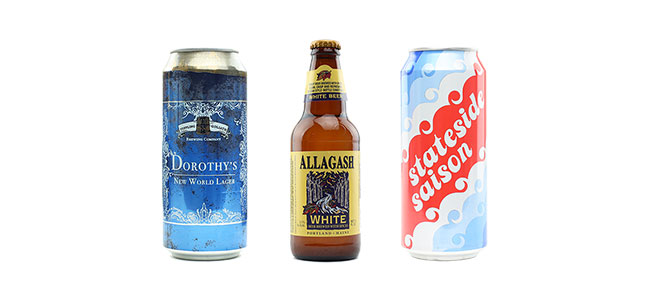 ---
Pilsner/Lager
Toppling Goliath Dorothy's New World Lager, Buy Here
Brooklyn Lager, Find Here
Firestone Walker Pivo Pils, Find Here
Oskar Blues Mama's Little Yella Pils, Find Here
Witbier/Hefeweizen
Allagash White Ale, Buy Here
Dogfish Head Namaste, Find Here
Avery Brewing White Rascal, Find Here
Brouwerij van Hoegaarden Original White Ale, Find Here
Saison/Farmhouse
Stillwater Stateside Saison, Buy Here
Brewery Ommegang Hennepin, Find Here
Boulevard Tank 7, Find Here
Brasserie Saison Dupont, Find Here
---
Pork, Burgers, Sausages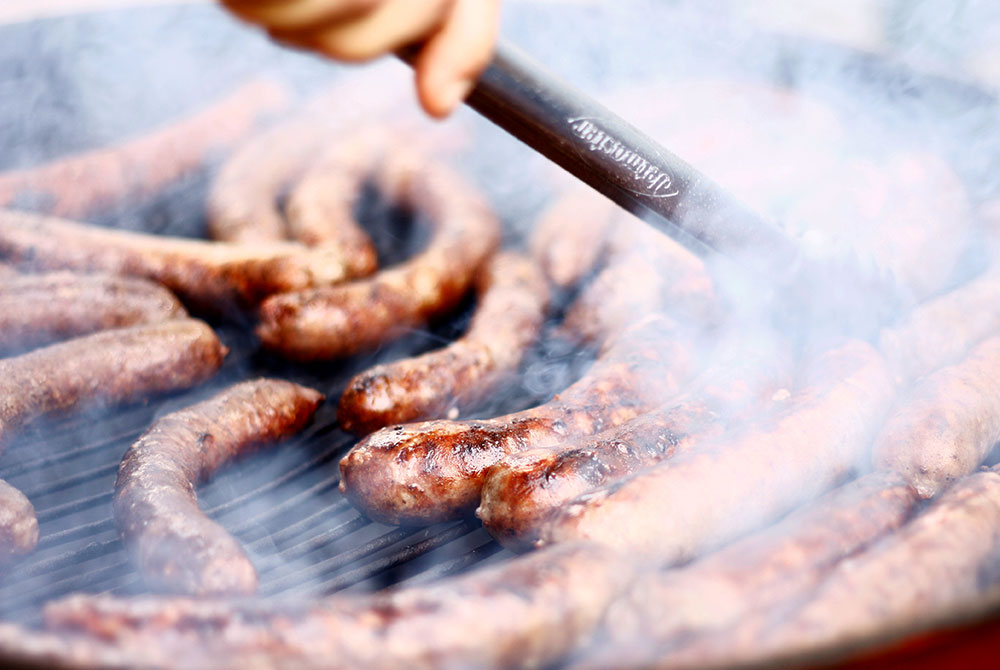 Medium foods: Now we've got a little more fat and a lot more flavor to work with. For anything heavily sauced or cooked with sugar based glazes, look toward hops to cut sweetness. Don't get too ambitious though — there's a big difference between a porter and an imperial porter, or an India pale lager and a double India pale lager. Air on the side of low ABV when selecting more flavor heavy styles.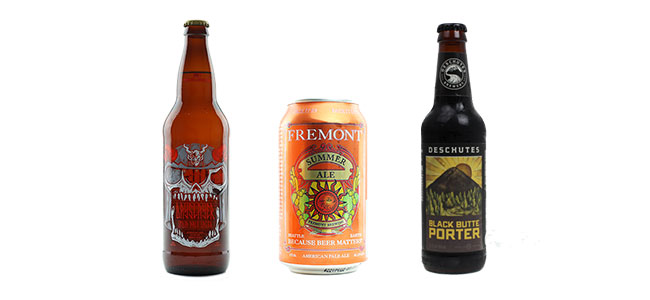 ---
India Pale Lager
Maine Beer Co./Stone Brewing Dayslayer, Buy Here
Jack's Abby Hoponius Union, Find Here
Anchor California Lager, Find Here
New Glarus Totally Naked, Find Here
Pale Ale/Brown Ale
Freemont Summer Ale, Buy Here
Sierra Nevada Pale Ale, Find Here
Daisy Cutter Pale Ale, Find Here
DogFish Head Indian Brown Ale, Find Here
Porter
Deschutes Black Butte Porter
,
Buy Here
Founders Porter,
Find Here
Anchor Porter,
Find Here
Hill Farmstead Everett Porter,
Find Here (Unlikely)
---
Lamb, Brisket, Chocolate Dessert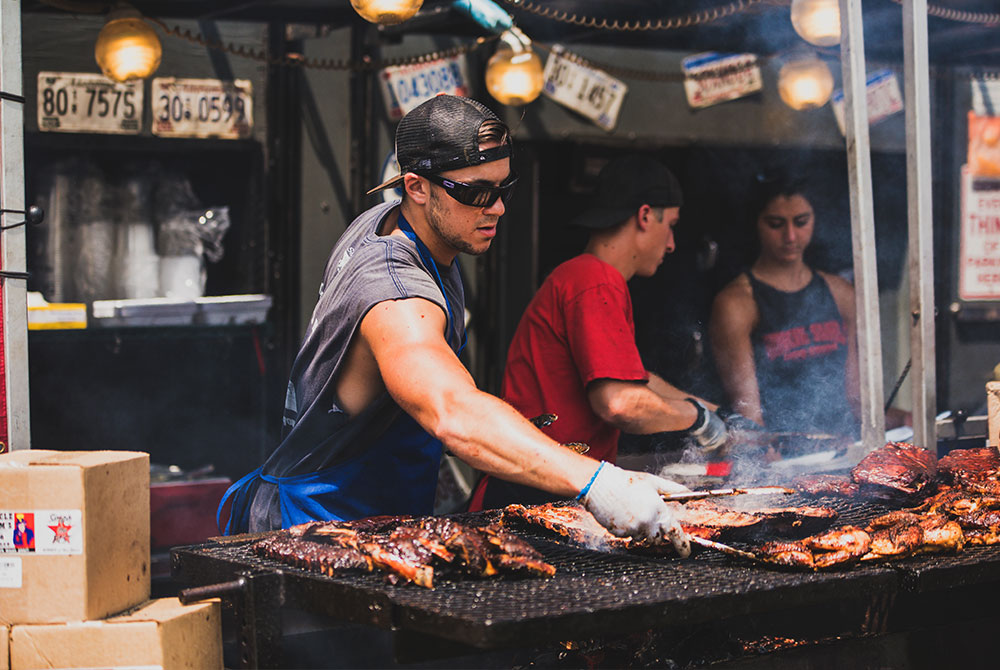 Bold foods: Think aged cheese, game birds, and roast beef. Multiple-napkin-meals. This is when you can let loose and start loading the cooler up with heavy hitters. Anything dialed up with hops, malts, or funk should be able to stand up to even the most aggressive cookouts. The only exception would be beers like barleywines or sours or big imperial stouts, which will overpower pretty much any food.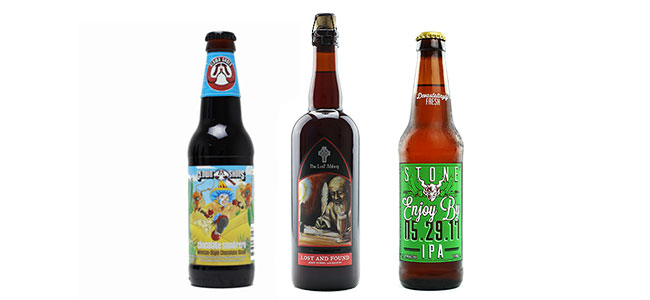 ---
India Pale Ale
Stone Enjoy By 05.29.17, Buy Here
Pizza Boy Pickleweed Point IPA, Buy Here
Fremont Interurban IPA, Buy Here
Alpine Hoppy Birthday, Buy Here
Belgian Dubble/Tripel
The Lost Abbey Lost and Found Ale, Buy Here
Chimay Première (Red), Find Here
Allagash Dubbel, Find Here
Weyerbacher Merry Monks, Find Here
Stout
Clown Shoes Chocolate Sombrero, Buy Here
Firestone Walker Velvet Merlin, Find Here
Sierra Nevada Narwhal, Find Here
Deschutes Obsidian Stout, Find Here
---