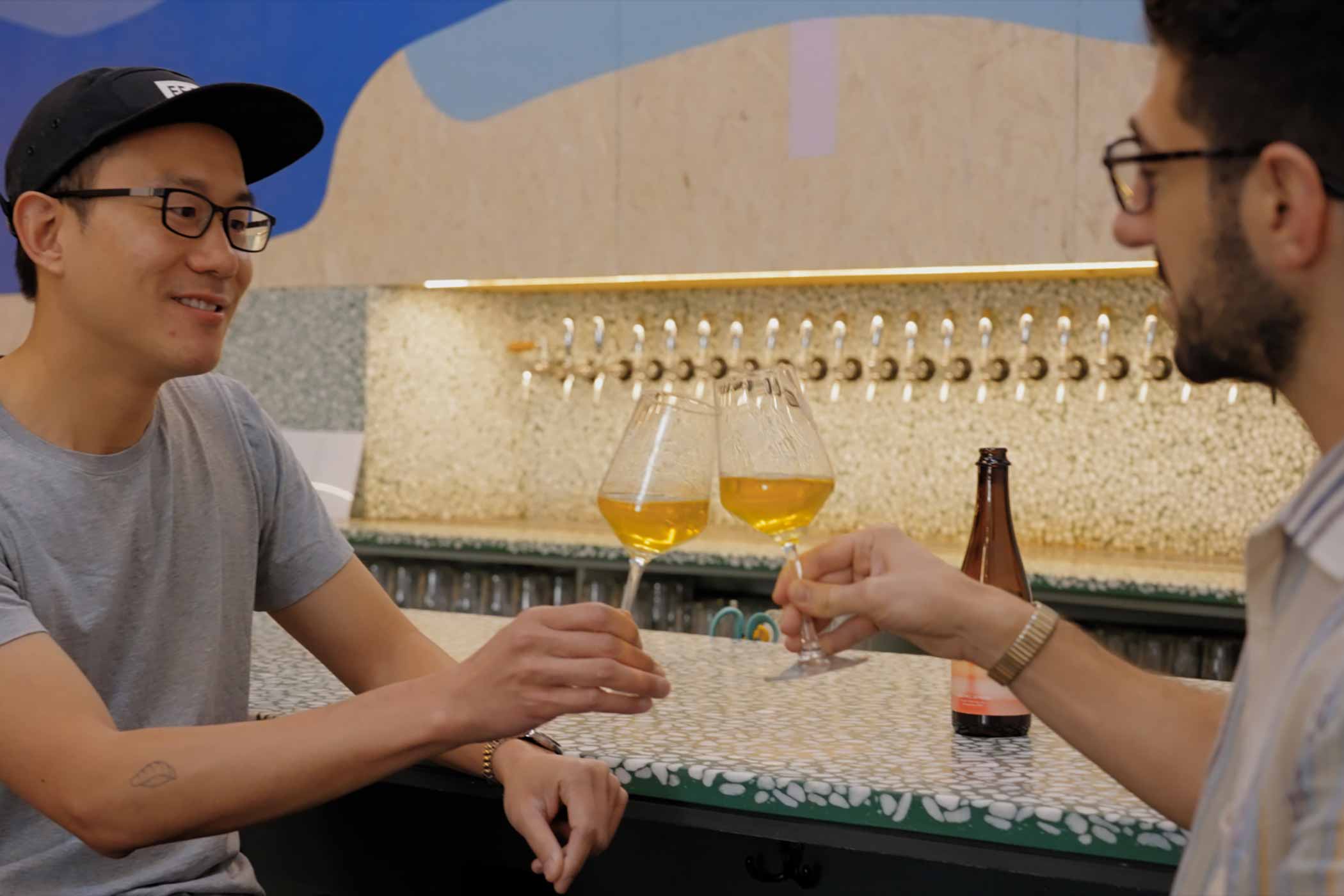 Photography courtesy of Rocketfuel
For several years, the Hop Culture team called New York City home. We still miss venturing out to the bodega in the morning (or late at night) for a two-dollar cup of coffee and egg and cheese on a bagel. Plus, we can't forget all of the incredible Brooklyn breweries.
"Brooklyn is massive, but if you're in a tight-knit beer community even the largest city in the country can feel like a small neighborhood," says Hop Culture Founder Kenny Gould.
Now living in Pittsburgh, Gould recently found himself back in Brooklyn for the newest episode of Untappd's YouTube travel show Next Exit: Brooklyn presented by Ollie, the easy-to-use software that helps manage all brewery operations.
In Brooklyn, Gould made pit stops at one of the most important breweries on the East Coast (hint: Other Half).
And one of the best craft beer bars in the country with a former Hop Culture alum (hint:Tørst).
Plus, so much more!
To celebrate this convivial beer community, we tapped Finback Co-Founder Basil Lee and Niko Krommydas, beer freelance writer extraordinaire who also handles communications, event coordination, and social media at Finback to tell us their eleven favorite breweries and bars in Brooklyn.
Polling the Experts: The Best Breweries and Bars in Brooklyn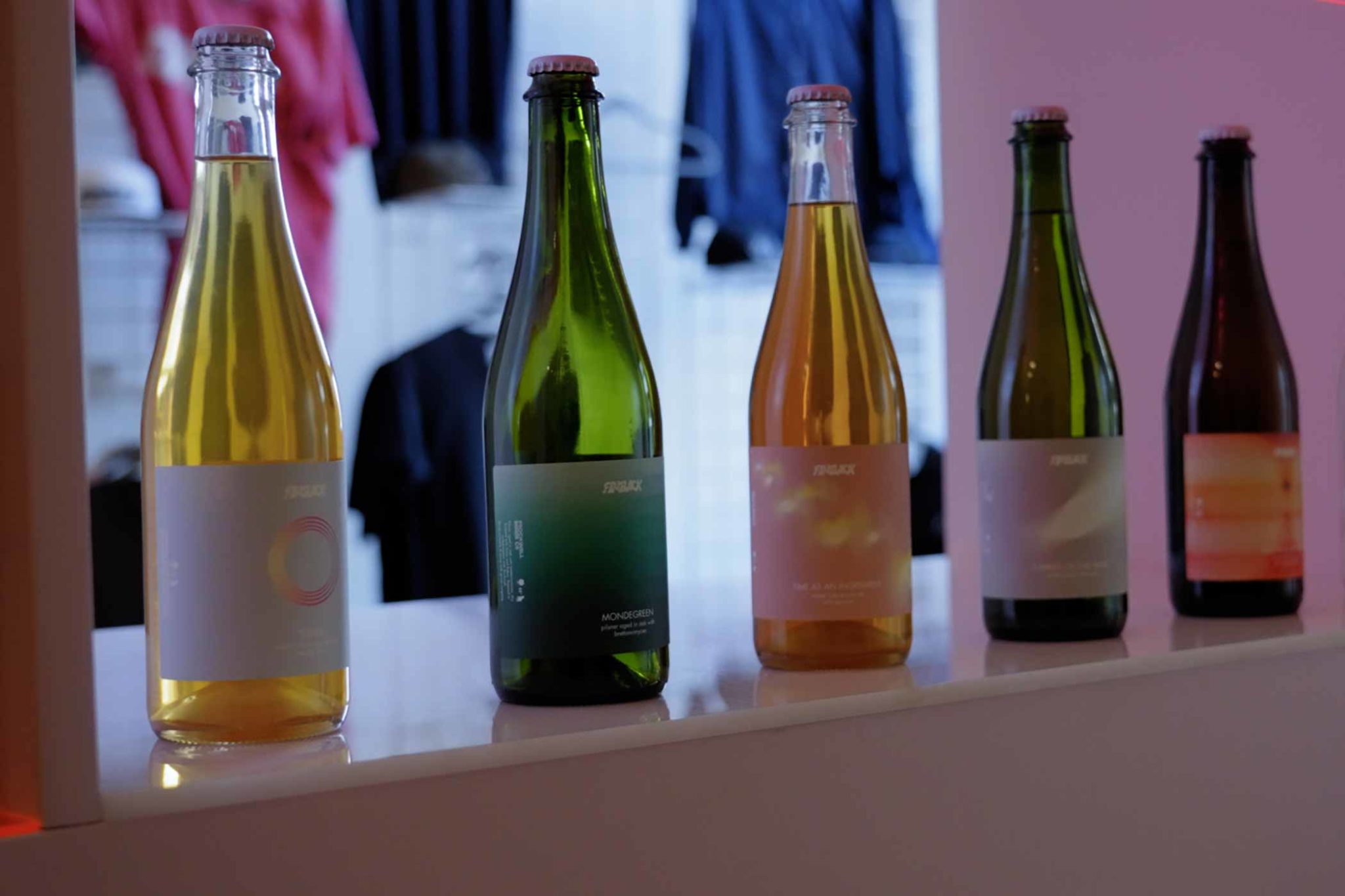 Founded in 2011 with their beer first coming off the line in Queens in 2014, Finback is the brainchild of Basil Lee and Kevin Stafford. For the past eight years, the brewery has grown to one of the highest-rated in not only New York, but also the entire East Coast. Mostly thanks to Finback's approach to brewing with creativity (a direct result of Lee and Stafford's artistic backgrounds—Lee is a former architect and Stafford is a former graphic artist).
What some might not know is that Lee and Stafford originally wanted to open in Brooklyn, but couldn't find a space that worked at the time. In 2020, the duo changed that, opening Finback's second location in the Gowanus neighborhood of Brooklyn.
Affectionately called "the studio," Finback's Brooklyn taproom is considered more of a creative space.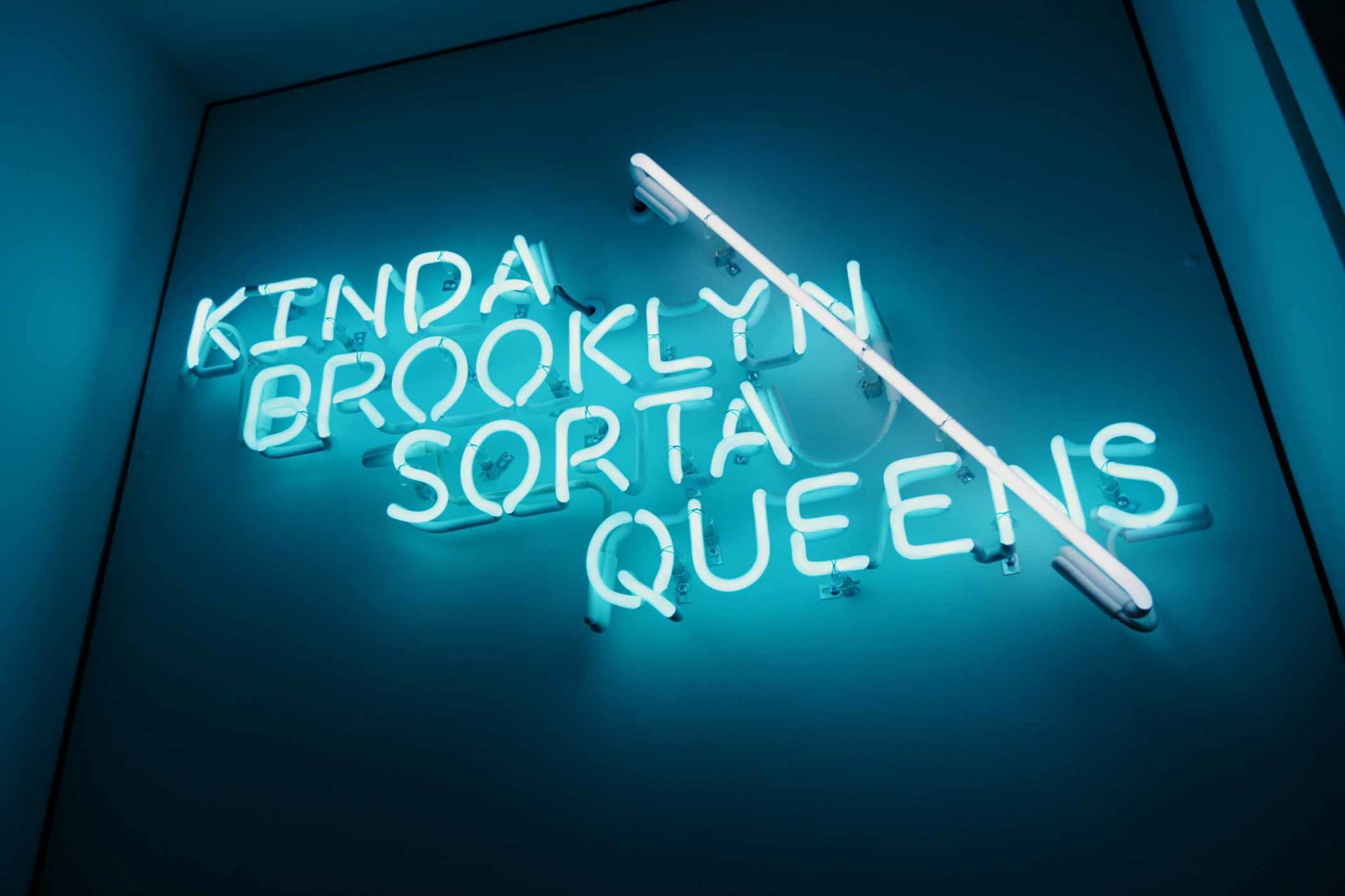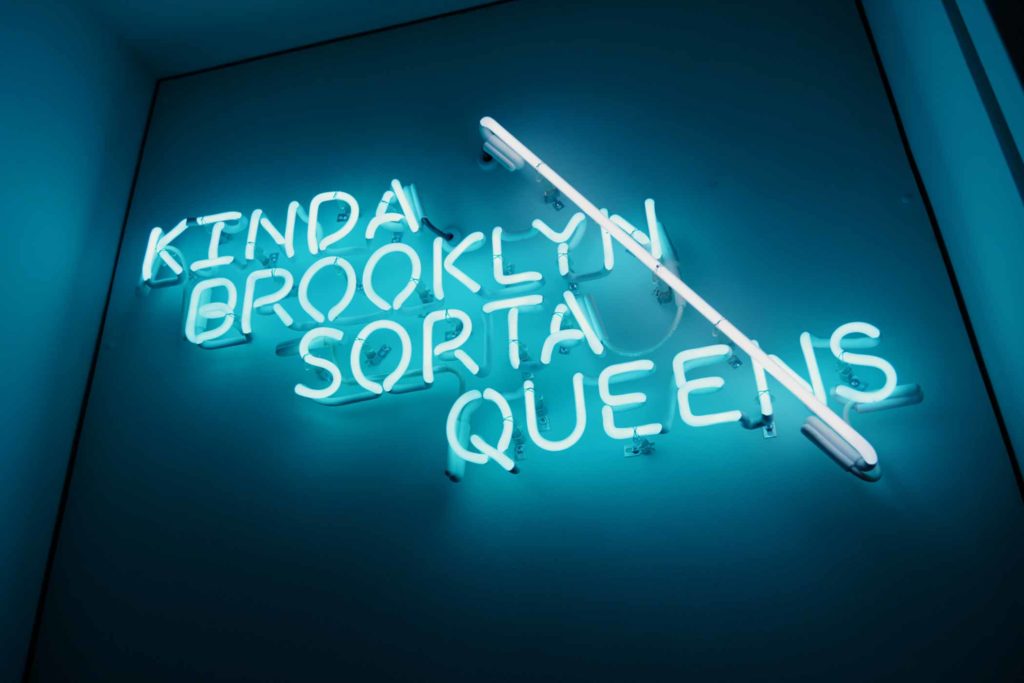 "We think of our Queens location as a factory, definitely about doing hazies, IPAs, and large-scale batches and really producing beer in that more traditional brewery sense," says Lee. "And Brooklyn we think of as a studio, where we're doing small batches, but also focusing on more of our takes on classic styles and drinkability, more low ABV, milds, traditional styles, and saisons."
And honestly, it's a very fitting example of the overall Brooklyn beer scene, where you'll find breweries with some of the highest-rated IPAs and mixed-fermentation beers in the country (not to mention top-notch coffee and spirits) next to taprooms redefining what it means to be a craft beer consumer, alongside elite beer bars with "spiritual guides" instead of bartenders.
"It almost feels like in Brooklyn and NYC everything moves quickly," says Lee. "We are constantly searching for newness. I enjoy that and to me it defines NYC and Brooklyn culture."
Afterall, New York is often called the city that never sleeps. But for the last two years, thanks to the global pandemic, it seems like Brooklyn and the rest of the boroughs had to at least take a brief nap.
"We're coming out of hibernation," says Lee, indicating that Brooklyn is still just on the fringe of opening back up. But in some ways this has made the beer community even tighter.
And in a big city, constantly on the move, that counts for a lot.
"It's a very big city, but it feels like a very small community, especially in the beer world," says Lee. "It's a great community because they love seeing each other and that's very much what the craft beer scene was defined by. In the beginning, people waited in lines for cans, but a lot of that was because they wanted to be together with each other in that scene in line and going to their favorite breweries."
If you're visiting New York City, consider crossing the Brooklyn Bridge (for more than just saying you walked across the Brooklyn Bridge) and checking out the breweries and bars that put this borough on the map.
The Six Best Breweries in Brooklyn
Here are Lee and Krommydas' six best breweries in Brooklyn.
Other Half Brewing Co.
195 Centre St, Brooklyn, NY 11231 | (212) 564-6065
It's hard to mention Brooklyn breweries without ending the sentence in Other Half. One of the most iconic breweries not only in New York, but also the entire country, Other Half began as a humble little 3,800-sq-ft storefront (that co-founders Andrew Berman and Sam Richardson found on Craigslist) in the Gowanus neighborhood.
"They were not the first brewery in New York, but they changed the game," says Gould. "Without Other Half, the East Coast brewing scene would not be what it is today,"
Over time the brewery accrued lines around the block for their coveted here-today-gone-tomorrow IPA can releases. One of which we named to our list of "The 21 Best Beers We Drank in 2021."
"Hazy IPA still garners the most hype and demand in craft beer, and at no brewery in the metropolis is the beloved style more prosperous, and presented with such invariably exciting variety, than Other Half," says Krommydas.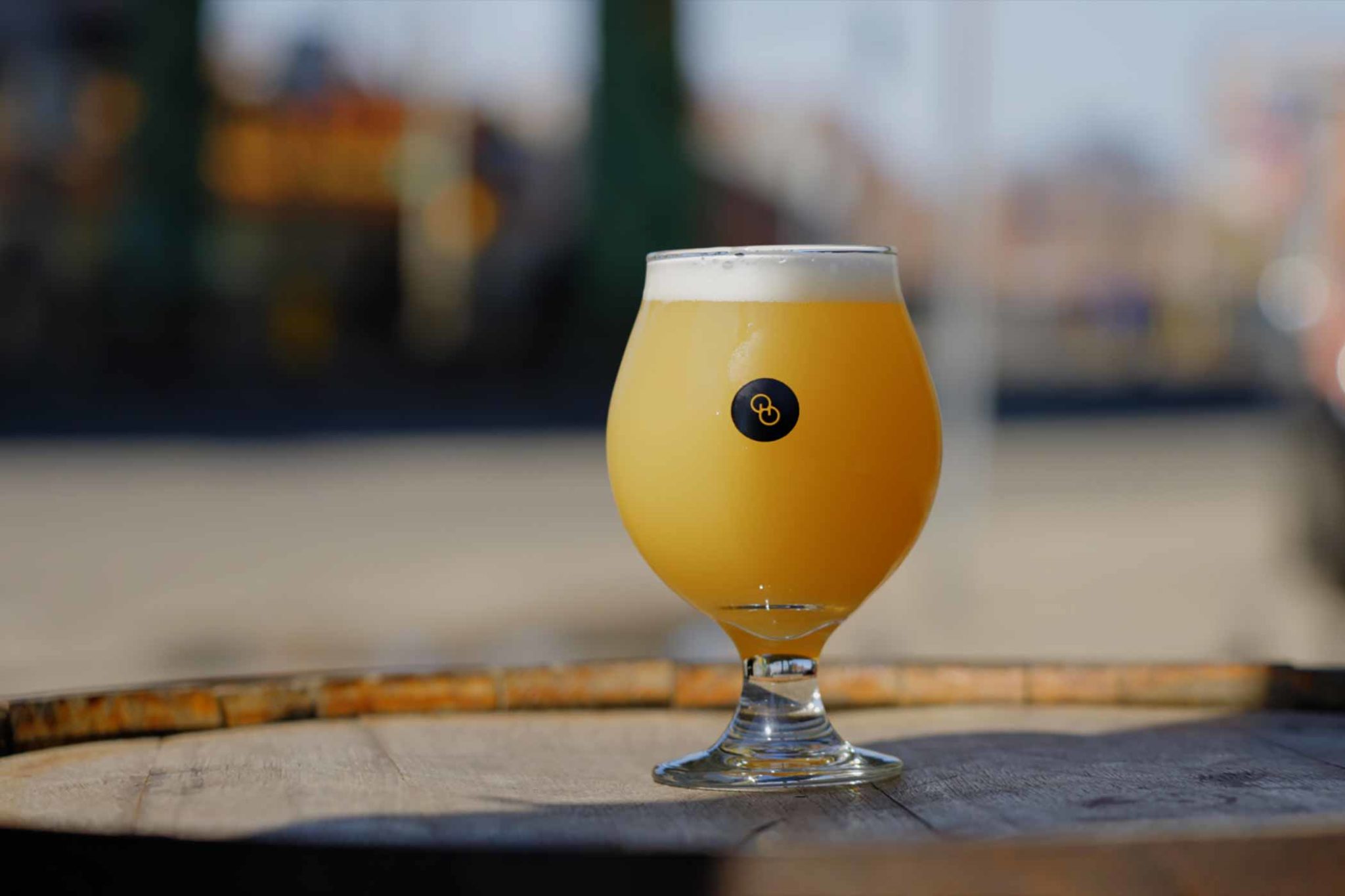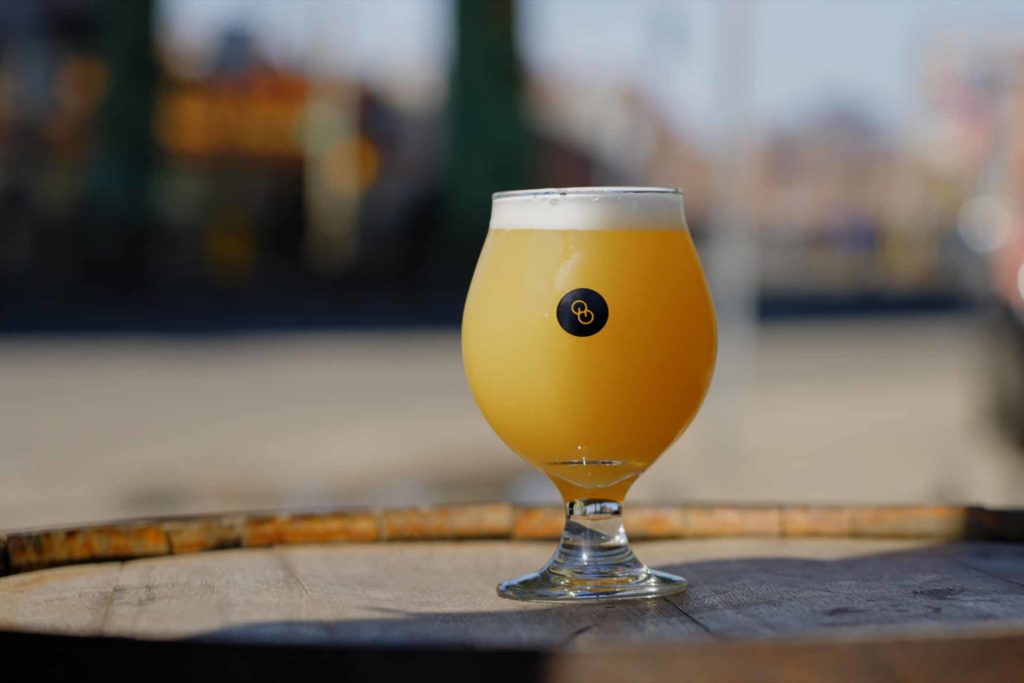 Today, Other Half has expanded to seven locations across New York state, Pennsylvania, and Washington, D.C. But Krommydas recommends venturing to the Domino Park location in the Williamsburg neighborhood of Brooklyn "with it's great waterfront views and array of taproom-only, draft-only offerings that sees the brewery stretch beyond its greatest hits to the tune of low-ABV corn lagers, wheat beers, and maibocks."
Krommydas assures us that for those who may actually be interested in Other Half's greatest hits or at least tapping into their IPA pedigree, "you'll also find plenty of small-batch pale ales and IPAs charged with the latest hop products and experimental thiol-boosting yeasts."
Wild East Brewing Co.
623 Sackett St, Brooklyn, NY 11217 | (718) 797-5135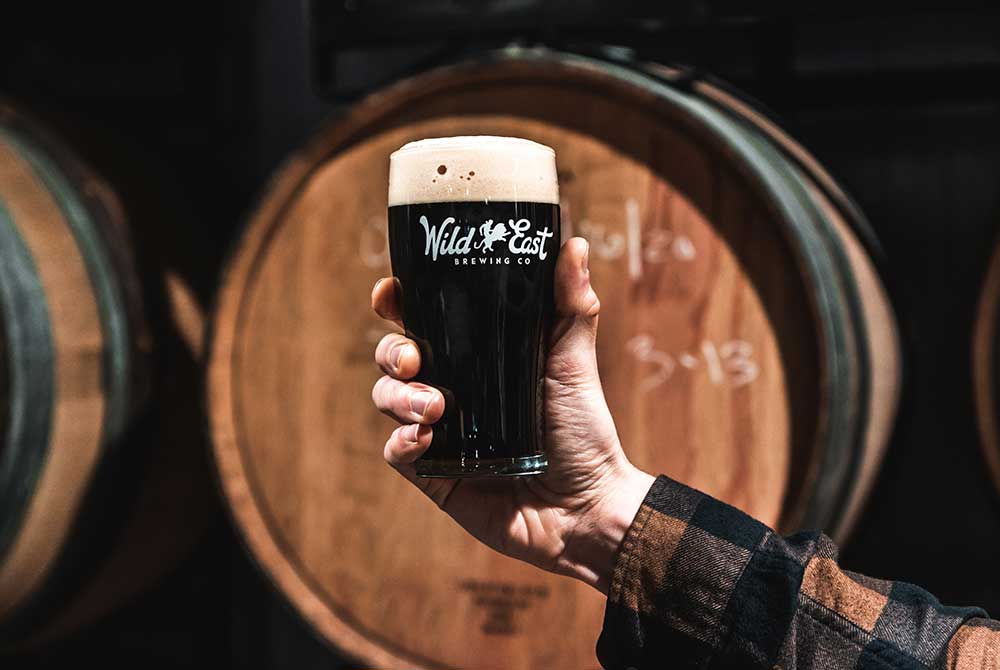 By far and away, the brewery that both Lee and Krommydas continually complimented: Wild East.
Only a couple blocks over from Finback's Gowanus location, Wild East specializes in mixed-fermentation, wild, and sour beers such as saisons, pale ales, Berliner weisses, and more.
"Wild East strives to produce perfect interpretations of classic Czech and German styles, and, in just a short time, the brewery has joined Threes…as a noteworthy local producer of Old World-inspired lager and its myriad substyles," says Krommydas, who recommends the brewery's Patience & Fortitude, a double-decocted Czech-style pilsner where "you can really taste the discipline and precision; it's a staple in my fridge."
Krommydas also digs Wild East's mixed-fermentation beers that he says often highlight New York state-grown ingredients.
Beyond the beer, Lee loves Wild East because "it's an awesome place to visit and has a great vibe," says Lee.
Founded by Lindsay Steen, Tyler March, and Brett Taylor, Wild East Brewing Company opened its doors in February 2020 in a former restaurant supply warehouse on Sackett Street.
Wild East's taproom is a place where you can enjoy the fruits of the trio's experimentation. Whether the "great pilsners" both Lee and Krommydas recommend or beers like Temperance, a dope dark mild, or L'Ultima Moda, a perfect Italian pilsner.
All prove that Wild East is at the vanguard of beer in Brooklyn.
Threes Brewing
333 Douglass St Brooklyn, NY 11217 | (718) 568-9673
Speaking of Threes, the brewery's Gowanus location is only another couple blocks over from Wild East. Starting at Finback you could take a five-minute stroll to Wild East and another five minutes after that you'd land at Threes.
Accordingly, you could spend a great day brewery hopping here.
Or you could just spend the whole day at Threes. With a coffee spot in the front, tiny music venue, pop-up food vendor in the middle, brewery in the back, and its own outdoor beer garden called The Yard, Threes "has a great vibe because it isn't just brewing," says Lee. "They have great beer, but also a bit of everything for everyone."
Finback Brewery
545 President St, Brooklyn, NY 11215 | (347) 227-8008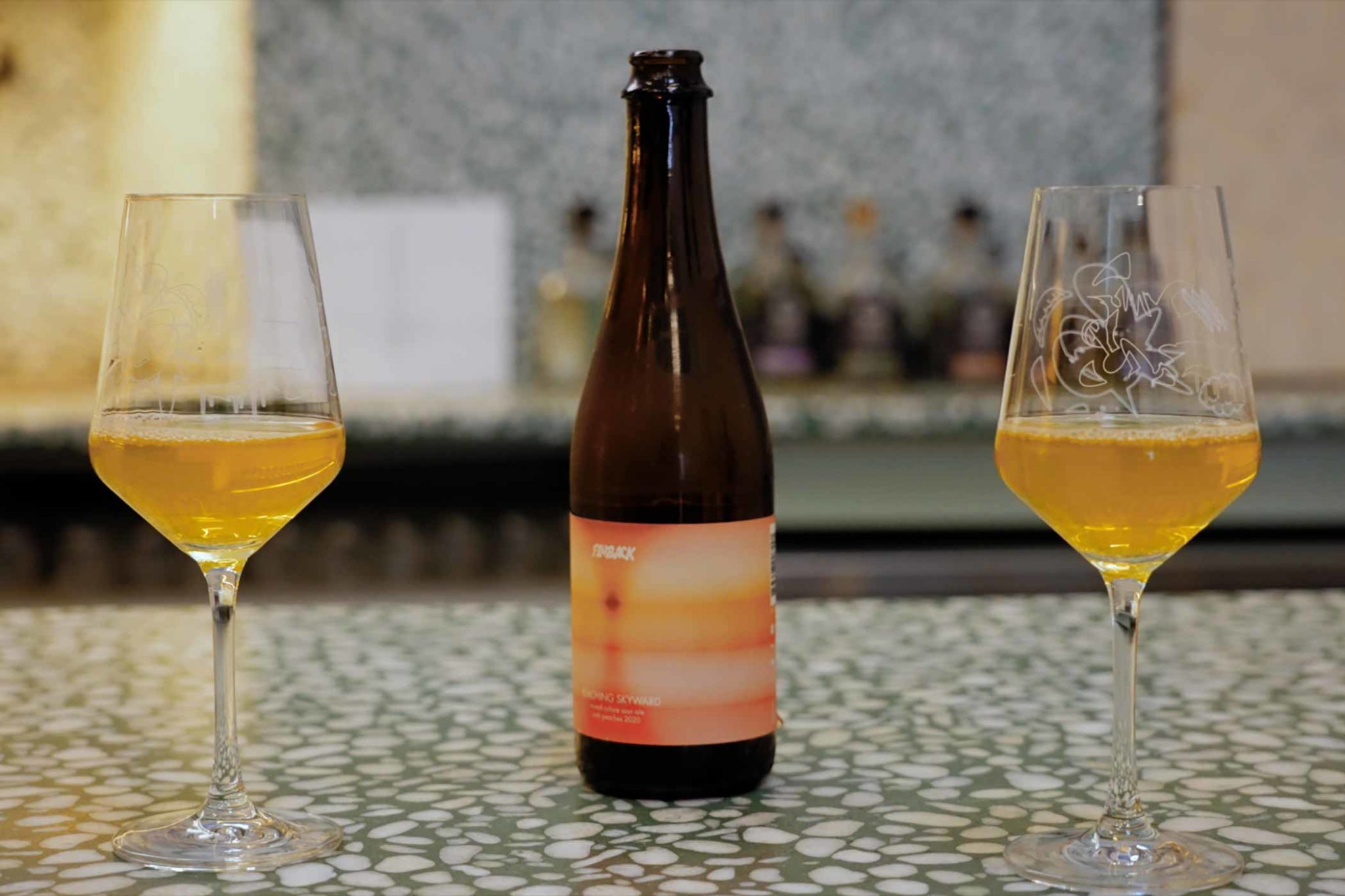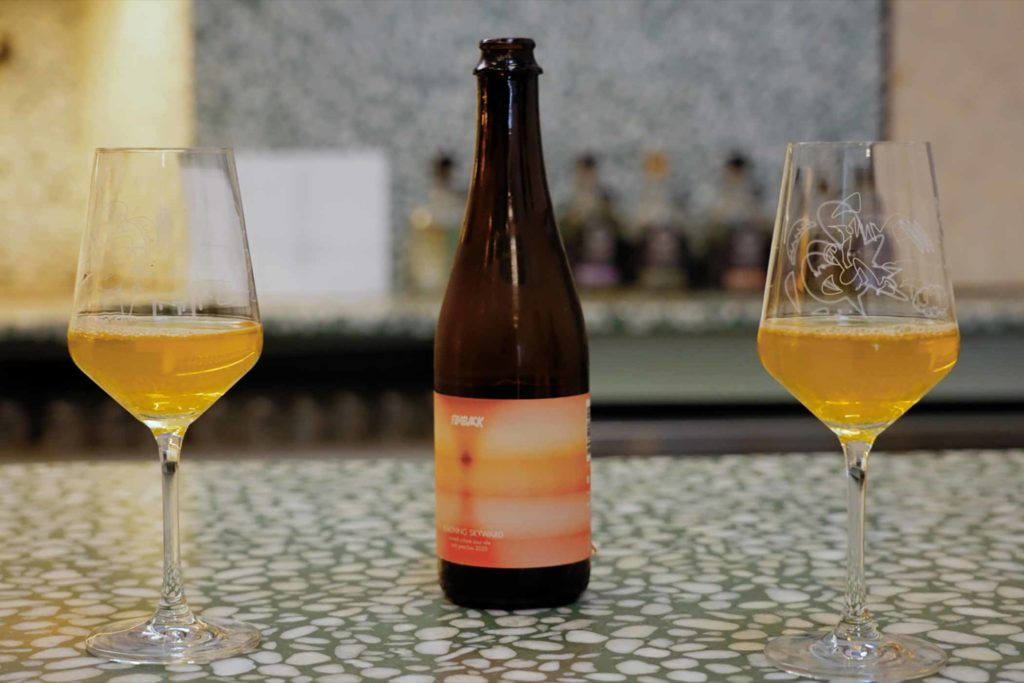 Okay, look you got us. This is one of our picks, alright! But we had to give a shoutout to Finback, especially the two-year-old Gowanus location.
We mentioned Lee refers to this taproom as the brewery's creative studio. Accordingly, not only are they making fantastic English milds, saisons, mixed-ferm, and all-around-drinking beers, but also coffee, distilled spirits, both (they're working on a canned coffee cocktail), and even dumplings.
Yes, Lee tapped his mom to make homemade dumplings in the kitchen.
I mean c'mon people, if you aren't stopping by Finback while you're in Brooklyn, what are you even doing in Brooklyn?
This brewery truly evokes the spirit of the borough.
Strong Rope Brewery
185 Van Dyke St, Brooklyn, NY 11217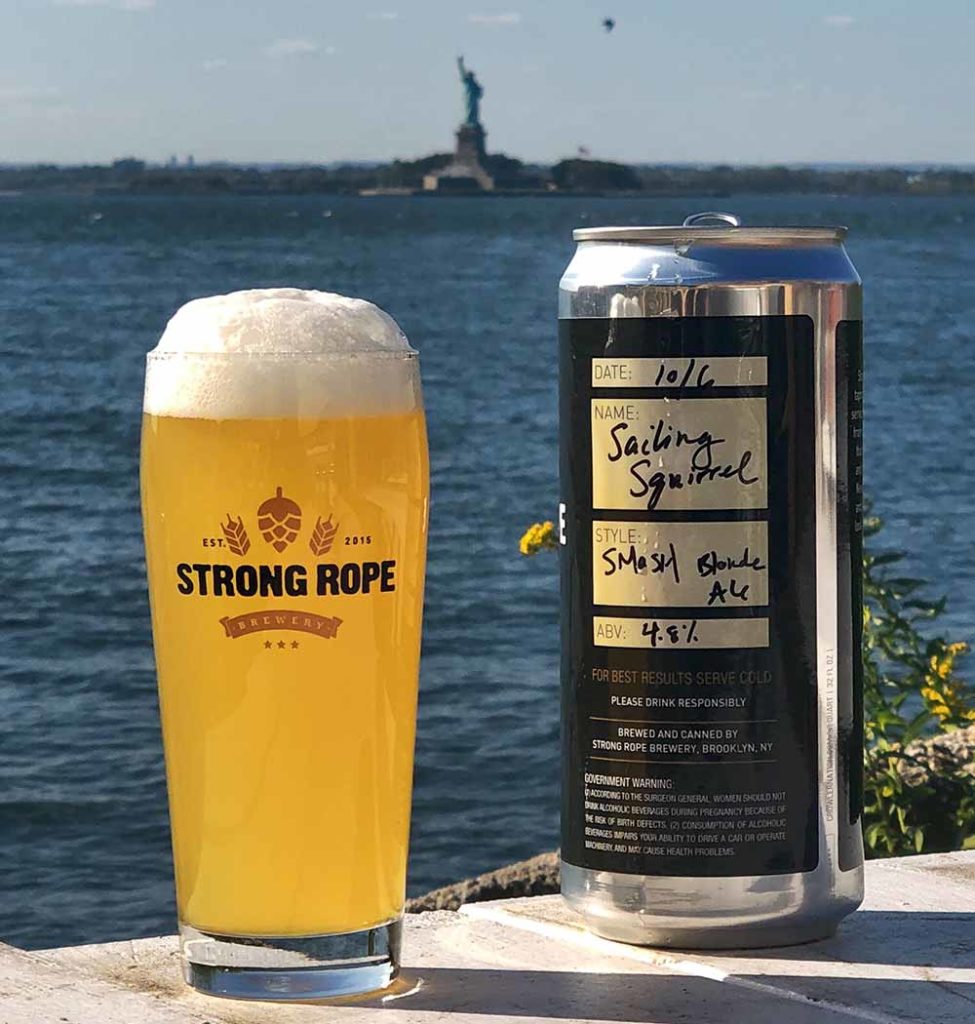 Here's the deal at Strong Rope: "They're really all about local and New York state ingredients, but I think the winning piece is their location," says Lee. Originally opened in a cozy storefront on President Street in Brooklyn, Strong Rope launched a gorgeous waterfront location in Red Hook during the summer of 2021.
"I feel like their spot across from us is so small and challenging, so having a shiny new home is really nice for them," says Lee. "It's a gorgeous, really beautiful spot…[with] amazing views. The really comfortable taproom outdoors right by the water is so perfect with a view of the skyline and the Statue of Liberty," says Lee.
Park yourself on a picnic bench right on the water and sip on beers made with one hundred percent New York state hops from farms such as New York Hop Guild, The Bineyard, and Chimney Bluffs Hoppery along with malt from companies such as New York Craft Malt, Hudson Valley Malt, Murmuration Malts, and Niagara Malts.
Beers like NY Kolsch, a pale and clean kölsch, or NY Style Weissbier, the brewery's take on a classic German wheat beer.
All while taking in the whole vista of the city.
Sounds like a money move to us, especially if you're visiting.
Back Home Beer
No brick-and-mortar. Available at various locations throughout Brooklyn.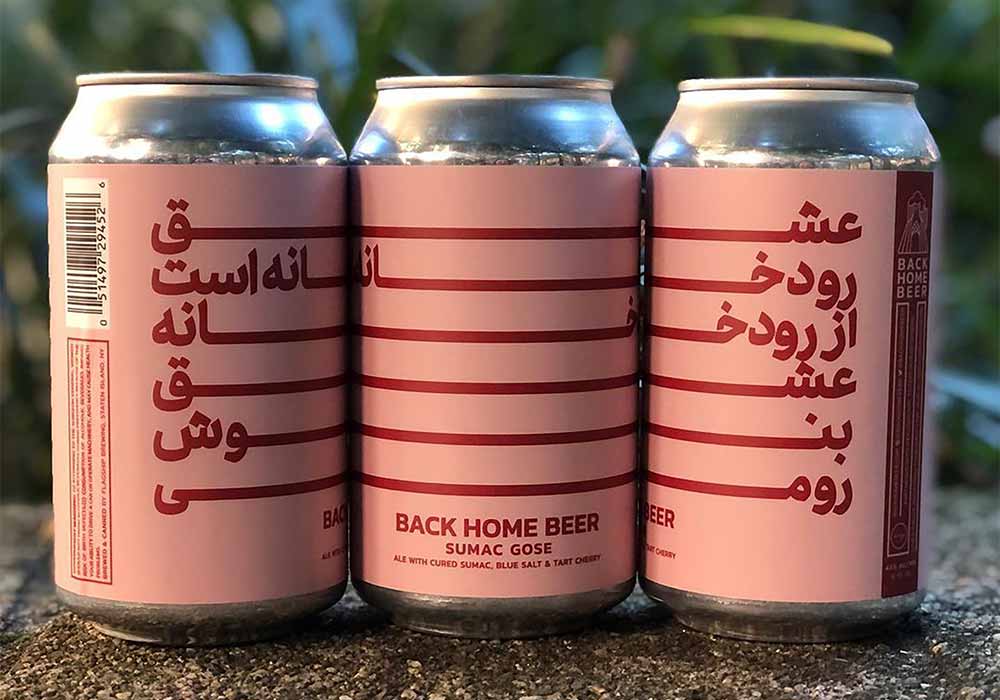 Zahra Tabatabai hasn't been brewing long, but she's already making waves in Brooklyn. The founder of Iranian- and female-owned Back Home Beer, Tabatabai brings a unique background to craft, focusing on flavors and art from Iran and the Middle East.
Tabatabai, the daughter of Iranian immigrants whose grandfather homebrewed in Iran in the 1950s and '60s, started Back Home Beer to share the rich history of brewing in Iran. From the beginning, Tabatabai started homebrewing her grandfather's old recipes. He used a lot of ingredients from his garden in Shiraz, Iran: sumac, salt, barberries, and dried limes.
In the fall of 2021, Back Home dropped their first cans in New York City. The 4.2% ABV Sumac Gose was cured with sumac, tart cherry, and blue salt. At the time of publication, it held a coveted 4.18 out of 5 on Untappd. Tabatabai chose to release her Sumac Gose first because all of those unique ingredients tell a distinct story.
Drinkers have responded to her narrative. Tabatabai's Sumac Gose debuted in mid-October to rave fanfare. It sold out from the shelves of many accounts within just a few hours.
Currently contract brewing, Back Home Beer doesn't quite have a brick-and-mortar to call its own yet, but Lee is already impressed with Tabatabai's dedication to stay true to her roots.
"[Back Home Beer] made this Persian-inspired pilsner that I tried a few months ago that I thought was super cool and interesting to see," says Lee.
In 2022, many breweries seem to think that "innovation" involves throwing as many cookies as possible into the mash tun. But thoughtful brewers like Tabatabai find creativity by looking at their heritage. We'll definitely be keeping an eye on what Tabatabai comes up with next.
And so should you. Even though you can't stop by a taproom, use the brewery's "Beer Finder" to see where you can pick up a 6-pack near you.
The Five Best Bars in Brooklyn
Your best friends from college are visiting from out of town. You're going on a date or taking out your significant other. You're hitting up a place once you get off of a long day of work. You might be looking for a local dive bar. What are the spots Lee and Krommydas visit? Here are a few of their recommendations.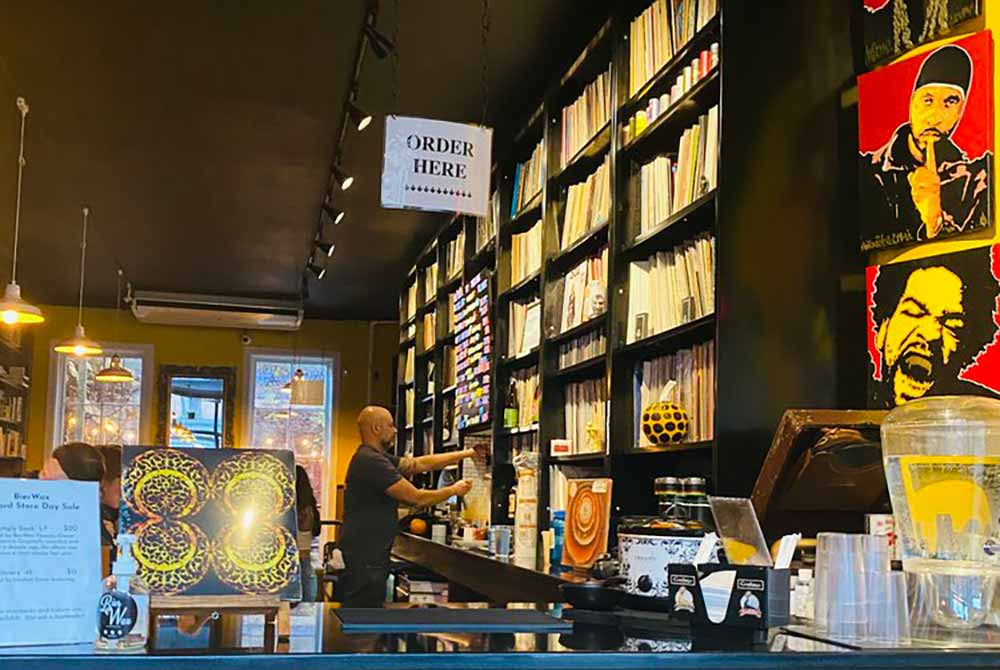 BierWax
556 Vanderbilt Ave, Brooklyn, NY 11238 | (347) 533-8449
If Lee had to pick his favorite hidden gem spot, BierWax would top the list. Founder and owner Chris Maestro modeled the craft beer and vinyl record bar from his passions for hip hop and craft beer. With over 5,000 vinyl records and a curated tap list, BierWax scratches the itch of many an audiophile and beer-o-phile (we can make that a word, right?) in Brooklyn.
While these types of vinyl listening bars are pretty common in Tokyo, they're surprisingly uncommon in the United States.
Maestro is proving they shouldn't be.
"BierWax is such an awesome spot; it's a great concept and a great place and community," says Lee. "Awesome record collection and awesome beer collection in a small place that's like this shotgun-long showbox that almost forces everyone to be close and community oriented and make friends."
BierWax drips with confidence and coolness, but in a way that's understated and low-key.
Go for the beer and stay for the music. Or go for the music and stay for the beer. Either way you're sure to spend a few hours here chilling, listening, and drinking.
Dirty Precious
317 3rd Ave, Brooklyn, NY 11215 | (646) 685-4481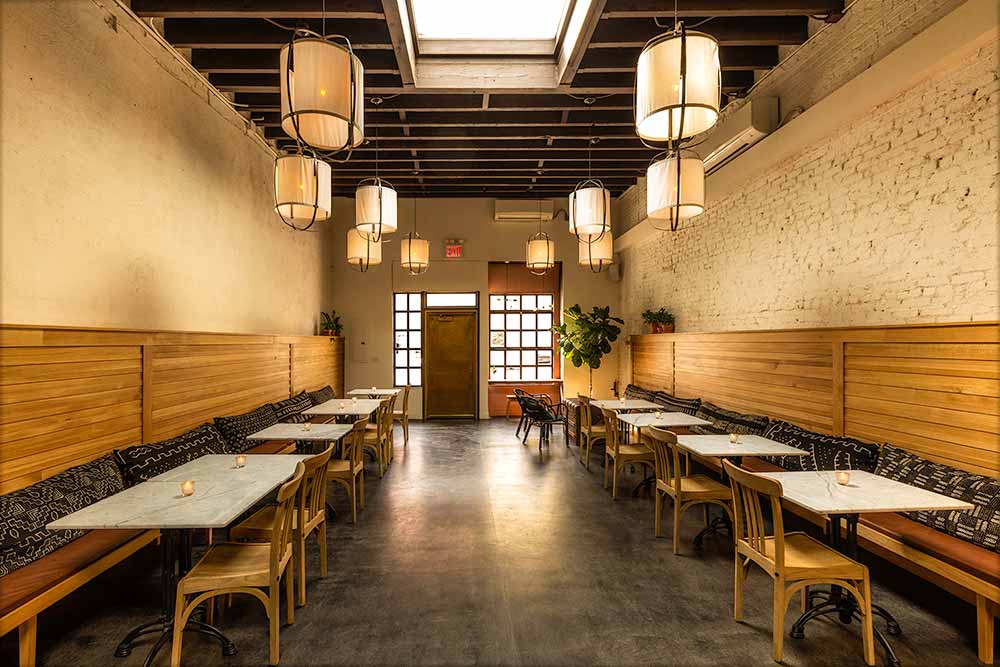 After a long day putting in hours at Finback, Lee likes to relax at a cocktail bar around the corner called Dirty Precious. "I would call it fancy cocktails, but not crazy or overpriced," says Lee. "It's super approachable and a good go-to cocktail place."
Canal Bar
270 3rd Ave # A, Brooklyn, NY 11215 | (718) 246-0011
Want to stop by the place almost every Finback employee hits up post-shift? Then you'll have to mosey over to Canal Bar. "It's a different vibe, a little bit dive bar with cans of beer but perfect for that after-work-shift drink place," says Lee.
According to Krommydas, Canal Bar is the "go-to spot" for most of Finback's servers and staff. Krommydas says, "After their shift they will definitely end the night at Canal Bar."
Lucky 13 Saloon
644 Sackett St, Brooklyn, NY 11217 | (718) 596-0666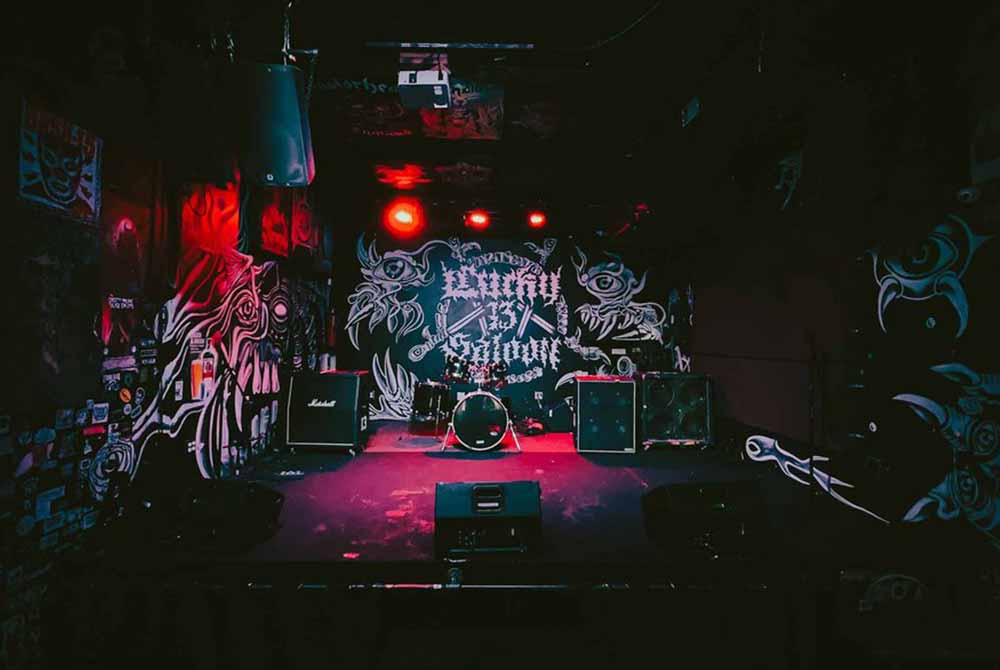 Although Canal Bar starts to dip into the dive bar pool, Lucky 13 Saloon goes full tilt.
Almost like a heavy metal meets horror bar, Lucky 13 Saloon has a "very divey and very eclectic crowd," says Lee. "It's dark and fun."
Because sometimes you just want to wig out while drinking a beer.
"It has the weirdest, craziest decor—baby dolls and horror paraphernalia on the walls and the weirdest movies playing," laughs Lee.
Victor
285 Nevins St, Brooklyn, NY 11217 | (347) 889-6588
For the perfect date night, Lee and Krommydas agree that Victor is the move.
A new Mediterranean-American restaurant, Victor serves dishes like Smoked Paprika Prawns and Whole Branzino. Along with a Za'atar Spice Cauliflower that the vegetarian Krommydas found delicious. Along with a Fried Dates appetizer with macadamia and manchego, "I've never seen dates that big," exclaims Krommyas. "I could not recommend that place more!"
Oh and don't worry, according to Lee, they still have a small but great beer list. Along with a lovely wine program.
Lastly, the One Brooklyn-Made Beverage You'll Always Find in Krommydas' Fridge
Yes, this borough has a great beer scene. But that's not the only way you can get buzzed in Brooklyn.
Coffee plays a huge part in this borough's culture. So much so that Finback serves its own small-batch roasted coffee from beans selected from around the world.
And you'll find an inexhaustible list of world-class coffee shops. For instance, one of our favorites: Vietnamese-owned Nguyen Coffee Supply.
But the absolute caffeinated staple you'll always find in Krommydas' fridge?
Manhattan Special, an espresso soda made in the Greenpoint area of Brooklyn. "I say I drink that more than any local beer," says Krommydas. "It gets you buzzed in a different way."
Whether you're getting your buzz from local coffee or at one of the numerous breweries or beer bars, Brooklyn has bulldozed its way into any list of the top beer cities in the country.