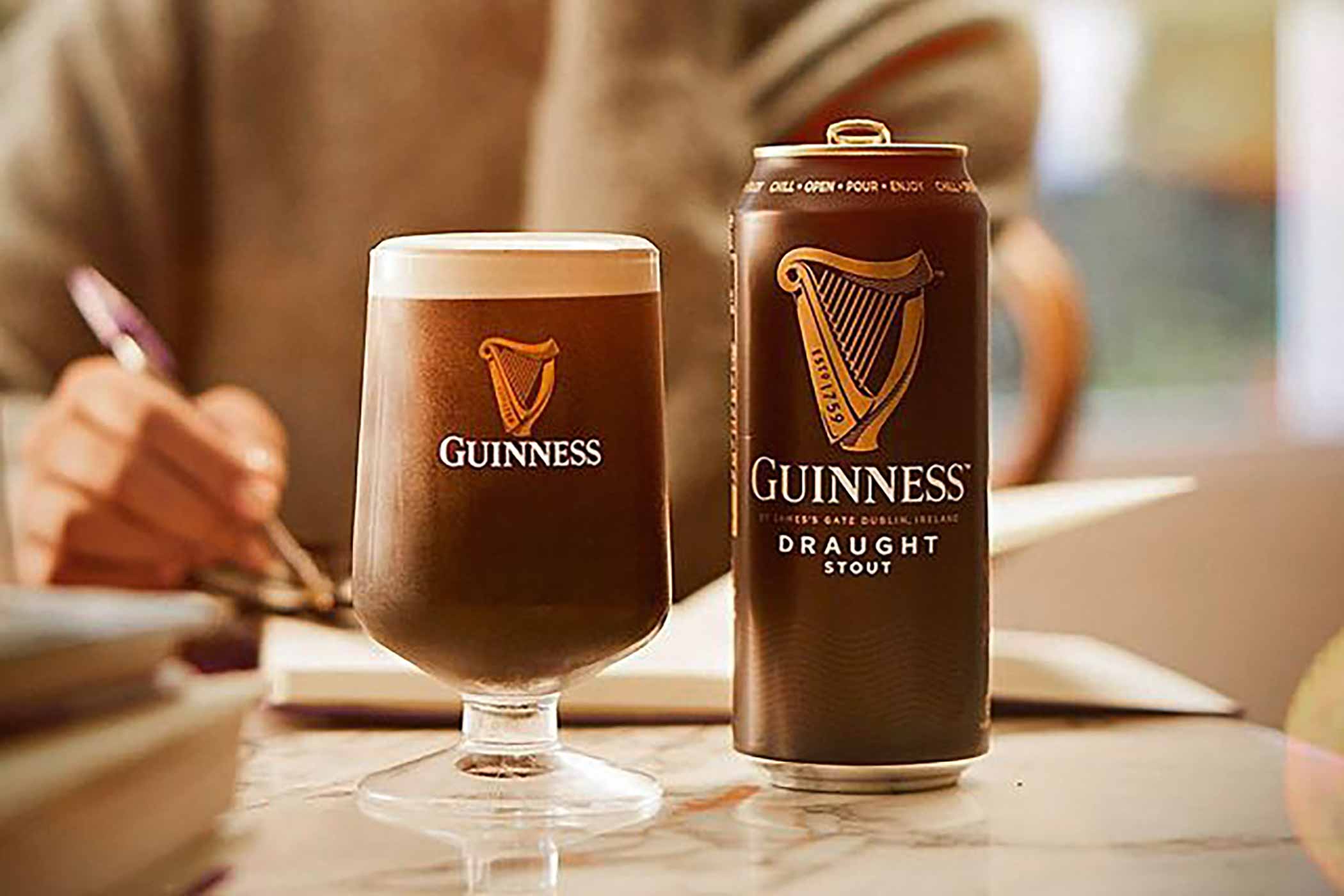 Photography courtesy of Guinness
Do you know the style of one of the world's most iconic beers? Hint: it's not a hazy IPA. Nope, it's not an American IPA. In fact, it's not even an IPA at all. It's an Irish dry stout.
A what?
An Irish dry stout.
Here, think of it this way: Guinness Extra Stout—one of Guinness' two flagship beers—is an Irish dry stout, and Guinness Draught Stout—a super popular beer in America—is a nitrogenated version of an Irish dry stout. Both have paved the way for the style.
"Extra Stout is probably the style standard," says Ryan Wagner, Interim Marketing Manager at Guinness Open Gate Brewery, the first brick-and-mortar Guinness taproom in the United States. "If you're looking for the quintessential Irish dry stout, that is Guinness Extra Stout."
The beer has helped the style grow to incredible proportions. Today, Guinness brews the largest amount of stout in the entire world. While Guinness Draught Stout has been ranked as Untappd's number one most-checked in beer for an incredible four years in a row!
So what makes an Irish dry stout so popular? And why don't we talk about this style more?
Perhaps it goes back to our original question: Did you even know one of the world's most iconic beers wasn an Irish dry stout?
What Exactly Is an Irish Dry Stout?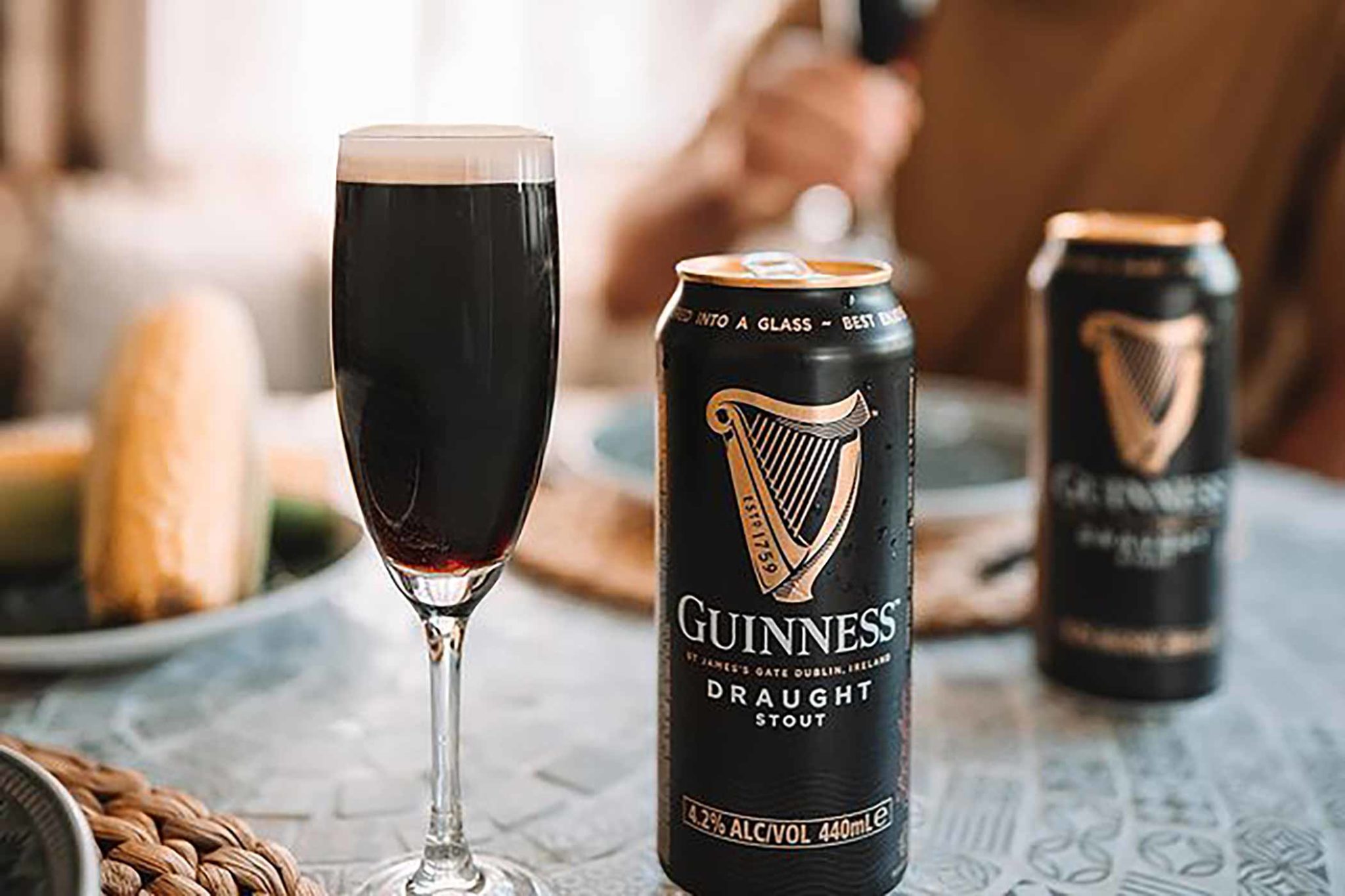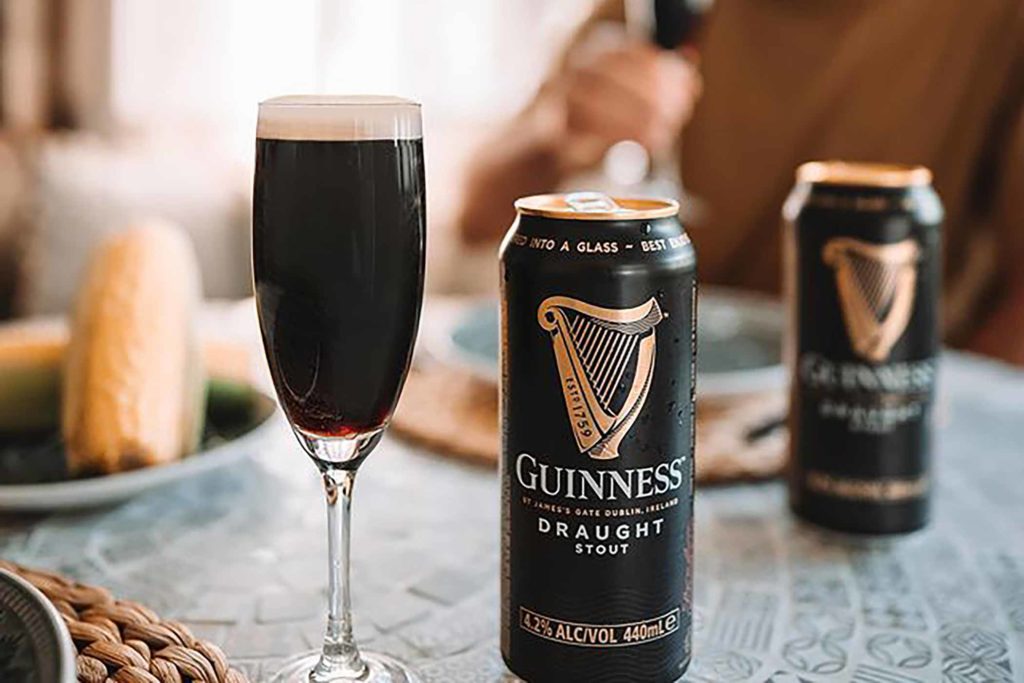 Actually a traditional English style (because at the time, Ireland was still a part of the British Empire), Irish dry stout has a couple of key characteristics.
Two words: roasted barley.
"That to me is quintessentially what separates an Irish dry stout from any other stout made in the world," says Wagner.
The use of unmalted roasted barley adds more of that iconic roast and dry character and it's the ingredient that makes these types of beer identifiable. Plus, it contributes to the beer's lovely dark color."
"Most people, when they hear about Guinness it's as the pint of black stuff," says Chris Hayden, a Guinness fan who has checked in Guinness Draught Stout over 17,000 times on Untappd. "But in actuality, it's a dark ruby red."
Roasted barley is so important to this style of beer that Guinness roasts it on site at St. James's Gate in Dublin, Ireland, twenty-four hours a day, seven days a week, every day of the year, including Christmas.
But while roasted barley seems to get all of the attention, hops are important too.
What Hops Go Into an Irish Dry Stout?
The idea with an Irish dry stout is to find the right combination of hops that give that slightly bitter bite a classic Irish dry stout needs.
"I would love to tell you the hops we use in Extra Stout or Guinness Draught Stout, but the answer is whatever is the highest quality and whatever has the alpha acid content we need," says Wagner, who could share that these hops are not used for aroma.
For Steve Theoharides, head brewer at Zero Gravity Craft Brewery in Burlington, VT, he adds East Kent Golding hops to the brewery's aptly named Extra Stout. Irish dry stouts have "a little bit of earthiness from English hops like Goldings [sic]," says Theoharides. "There is a moderate amount of bitterness, more so than the average person would think."
For instance, Theoharides shares that Zero Gravity's Extra Stout reaches thirty-five IBUs.
So for Irish dry stouts, it's all about that balance between the medium to medium-high hop bitterness and that lovely toasty coffee-like quality from the roasted barley.
An ingredient that brewers didn't even really know how to brew with best until the late eighteenth century.
A Brief History of the Irish Dry Stout
The origin of the Irish dry stout closely follows innovations in brewing technology.
During the early 1700s, pale ales and amber ales were the style of the day. Mostly because pale malts dominated. On the other hand, darker malts were considered a lower quality that imparted harsh flavors on the beer.
But by the late eighteenth century, brewers discovered something. If you took beer with darker malt and allowed it to mature in large wooden vats for twelve to eighteen months, you ended up with a pretty damn fine beer. Time allowed those darker malts to grow softer and more delicate.
Additionally in 1817, Daniel Wheeler invented the drum roaster, a revolutionary, patented device for kilning and roasting malt.
Before Wheeler's invention, brewers flash fried dark malt over an open flame. This uneven method invariably scorched the malt, imparting a bitter and sometimes unpleasantly smoky flavor into beer.
The drum roaster allowed brewers to roast malt over indirect heat, making malt smoke free and evenly toasted. For the first time brewers could direct the temperature of the drying processes, allowing for better control over the color and flavor.
Following the first advancement, Guinness constructed Vat House Number One in 1798. "That was a big step forward because it was those vat houses that allowed Guinness to start producing the darker beers that we would become synonymous for later on," says Wagner.
Local folks loved the beer enough that by 1799 Arthur Guinness II, the son of Arthur Guinness, stopped brewing ales altogether to hone in on his stout recipe.
Two decades later, Guinness launched Guinness Extra Stout, a beer that played a huge part in the history of the brewery and Irish dry stouts.
Guinness' Impact on Irish Dry Stout Around the World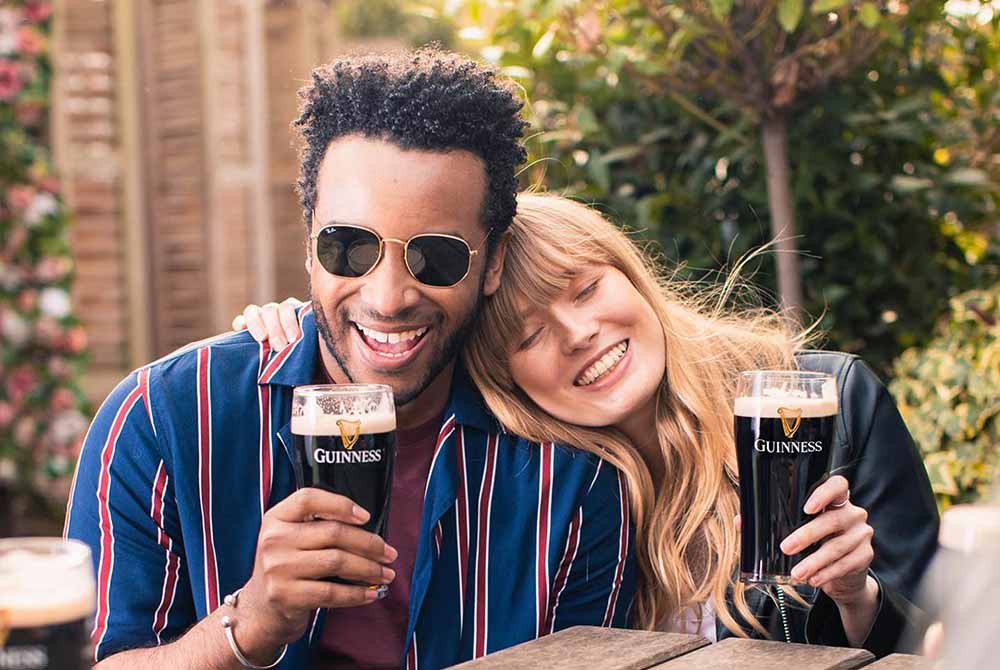 It's undeniable that the success of Guinness has impacted the success of the Irish dry stout.
By 1838, St. James's Gate Brewery became the largest brewery in Ireland, and by 1886 it had achieved the title of largest brewery in the world.
Still operational today, St. James's Gate is now officially recognized as the world's biggest brewer of stout.
And Guinness is very much a global brand with breweries in over fifty countries and its beers like Extra Stout served in 180 countries around the world.
For instance, Nigeria is the brewery's second largest sales market in the entire world; Guinness has fourteen breweries on the continent of Africa alone.
"If you go to Nigeria, Ghana, Cameroon, and ask people about Guinness and mention Ireland, I think the response you'll get is: They make it there too," says Wagner. "For so many cultures especially in Africa, Guinness has been at home in those locations for decades." In fact, according to Wagner, Guinness shipped beer to Africa before ever sending kegs to the U.S.
"There is an incredible sense of ownership people have around the world for Guinness," says Wagner. "It is always an Irish beer and it will always be an Irish beer, but whether you're in Africa, Malaysia, or the Caribbean, there is a sense of ownership and pride when people talk about Guinness."
In the United States, Guinness Draught Stout reigns supreme, but American craft brewers have adopted the style as well, giving their own spin to the Irish dry stout.
Regardless of where you drink an Irish dry stout, whether it's Ireland, Nigeria, Malaysia, or the United States, it's a delicious, light, roasty version of a stout.
What Are Some Common Characteristics of an Irish Dry Stout?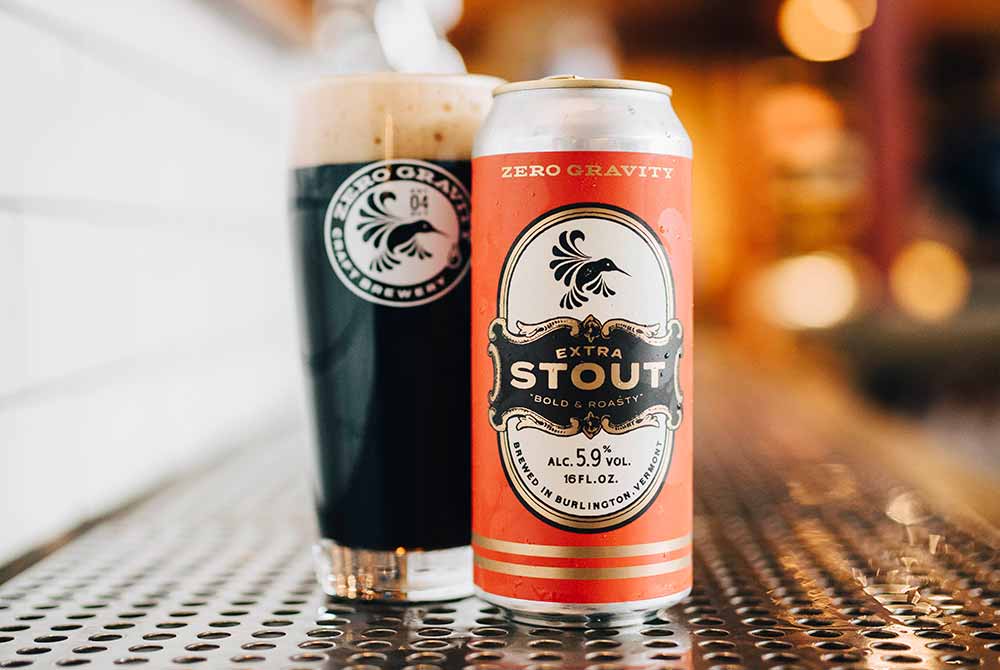 Once again that roasted barley drives the conversation here.
When you pour an Irish dry stout into a glass, "certainly that dark chestnut color, the ruby red highlights shine through from the roasted barley," says Wagner. "The head is a tan color that's really beautiful in the glass."
Theoharides agrees, "It's opaque to sight and for the most part black in appearance with a nice rich, thick, foamy brown head and a really soft mouthfeel."
On the nose, it's all roast. "Roast coffee, bittersweet chocolate really shine through," says Wagner. "You're looking for that roast-forward aroma of chocolate and espresso."
Once you take a sip, expect an Irish dry stout to be…just as the name implies…very dry. You're looking for a very clean, dry finish with none of that lingering malt sweetness that you might find in a higher-gravity stout or a milk stout.
"There is a very medium body that's certainly not chewy like with big barrel-aged beer but very crisp, very dry, and dare I say, for people out there that may think I'm crazy when talking about a stout, there is a refreshing character to this beer," says Wagner. "It's all in balance."
It's that very harmony that makes Irish dry stouts an unlikely companion to pair with food.
Why Irish Dry Stouts Pair Well with Food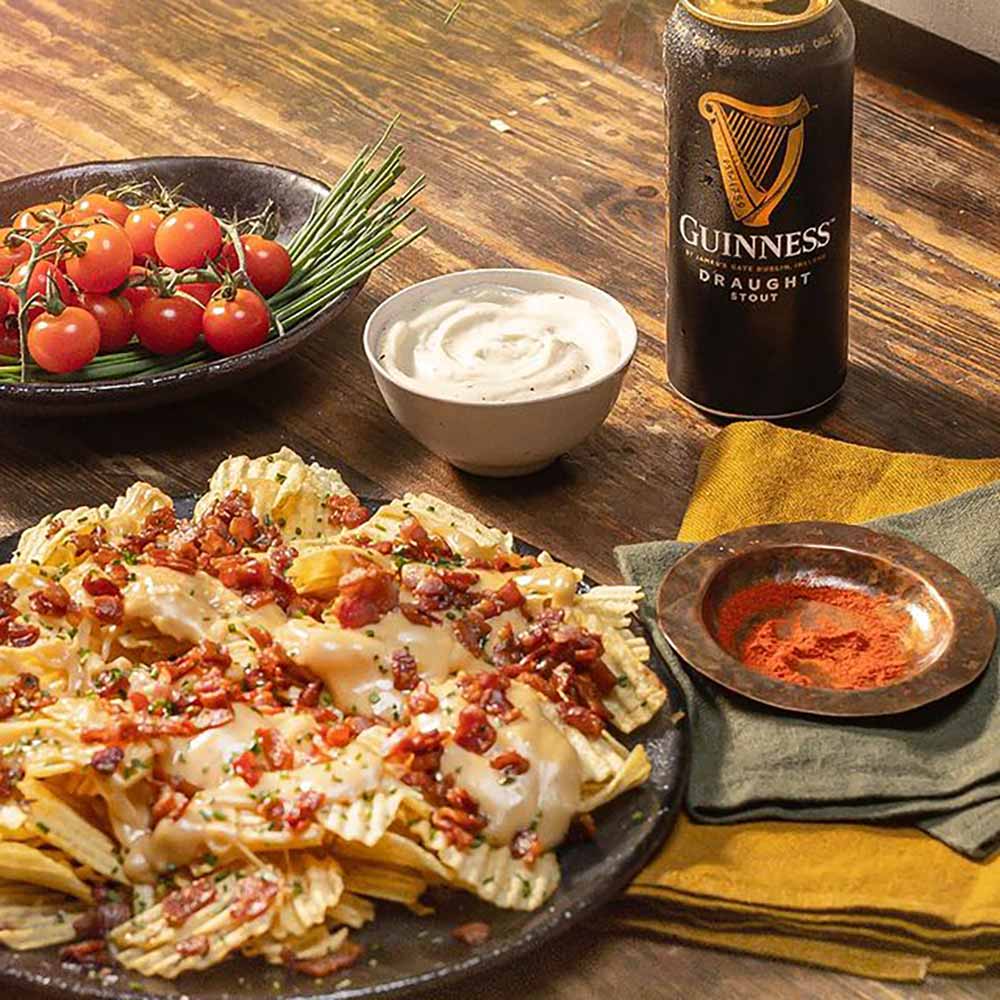 "When I think about Irish dry stout, I also consider food pairings as being critical to that style," says Wagner. "People may not think about it or realize it, but Extra Stout is the ultimate cookout beer."
When grilling steaks or making burgers, food undergoes what is called the Maillard reaction, the scientific reaction where meat browns under heat.
Remember that key ingredient barley? It also roasts under heat. "There is very little difference in the Maillard reaction whether it's barley that we're eventually putting in an Irish dry stout or meat that you're eventually going to cut up and serve."
What Is the Future of the Irish Dry Stout?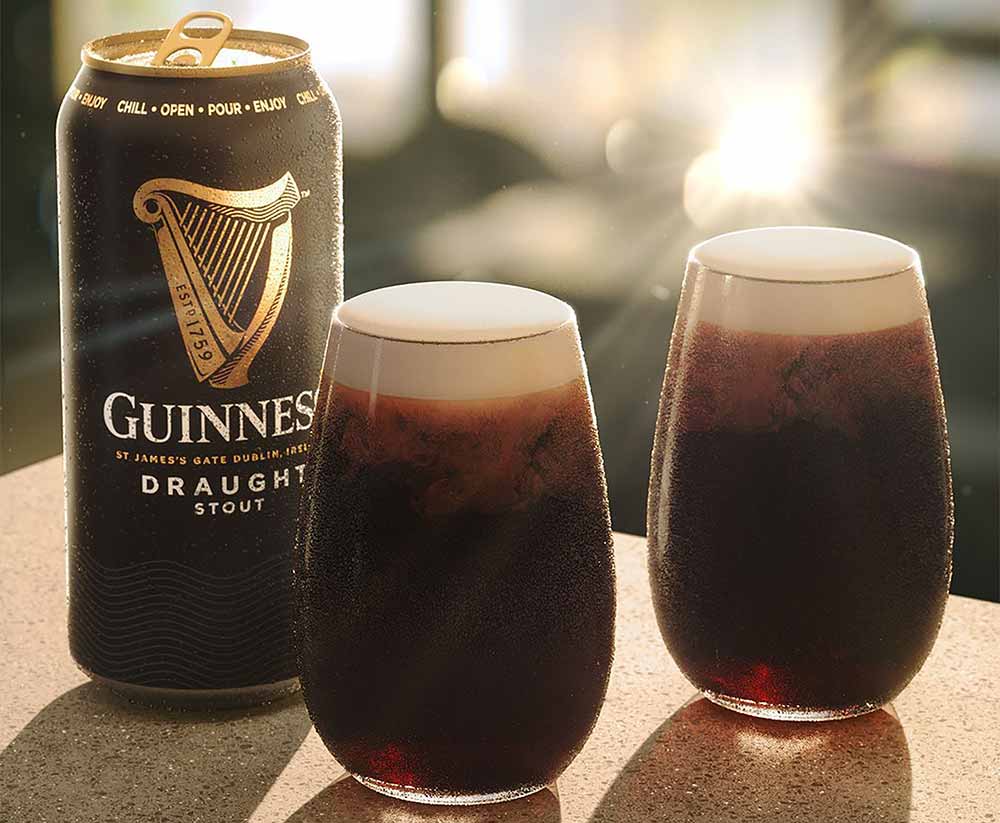 Whether you're drinking an Extra Stout on a hot summer day during a cookout, alongside a rich dessert, or on a chilly night while watching a football game, Extra Stout works well on so many occasions.
"It is the quintessential stout," says Wagner. "If you talk to most people who work at Guinness, the Guinness beer that we keep in our fridge most often is Extra Stout."
There is a reason why folks love the Irish dry stout.
"[Irish dry stouts] are a joy," says Theoharides. "I know a lot of people don't like dark beer but are pleasantly surprised by an Irish dry stout."
Theoharides continues, "Don't fear dark beer. It's a world unto itself and has so much going on it's absolutely worth a try and it can be enjoyed at a particular time and place, but it will almost never disappoint if you're open to it."
What Are Some Good Irish Dry Stouts to Try?
Guinness Extra Stout – Guinness
Dublin, Ireland
The one that started it all, Guinness Extra Stout is the perfect balance between bitter and sweet. You'll find dominant notes of coffee, chocolate, and maybe, if you really search for it, a hint of dark red fruits.
First brewed in 1821, after Arthur Guinness II developed and perfected the recipe, Guinness Extra Stout is probably considered the style standard for Irish dry stouts.
Pretty sharp and crisp, Guinness Extra Stout is a bit different from its counterpart Guinness Draught Stout.
Guinness Draught Stout – Guinness
Dublin, Ireland
What makes Guinness Draught Stout different from its Extra Stout counterpart is the nitro, which adds a creamy quality to the beer.
We love how Guinness describes this beer on Untappd: "Swirling clouds tumble as the storm begins to calm. Settle. Breathe in the moment, then break through the smooth, light head to the bittersweet reward. Unmistakable GUINNESS, from the first velvet sip to the last, lingering drop. And every deep-dark satisfying mouthful in between. Pure beauty. Pure GUINNESS."
While there are definitely folks who believe that Guinness Draught is best enjoyed in a pub in Dublin close to the source, you can find this Irish dry stout almost anywhere.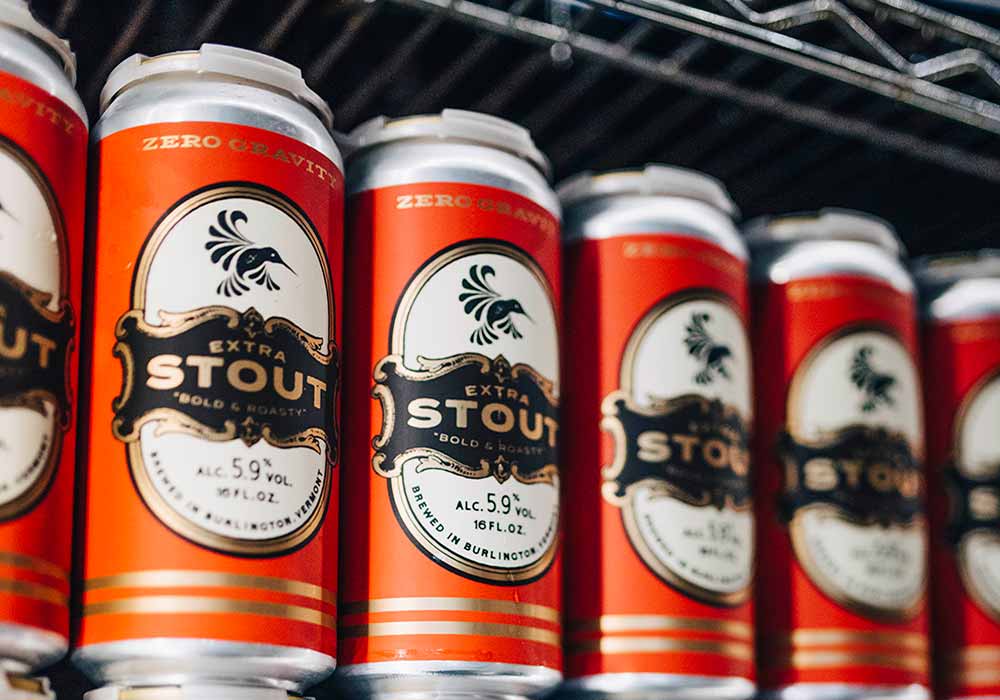 Extra Stout – Zero Gravity Craft Brewery
Burlington, VT
For an American craft brewer's take on the Irish dry stout, Zero Gravity's Extra Stout is an excellent version.
"When you crack it you'll notice it's black as night as you pour it into a glass and you'll see a rich creamy, foamy brown head start to assemble on the top," says Theoharides. "Right out of the gate you'll get notes of chocolate, coffee, caramel, toffee, a tiny bit of earthiness from the Goldings [hops] we use."
Extra Stout is all about balance, the key to any great Irish dry stout. "It's soft, fills the mouth, and leaves a wonderful rich coating as it goes down," says Theoharides. "Tends to be sweet, but not too roasted or not too acidic… All together it's a really pleasant and soothing beer to drink."
Irish Stout – Trillium Brewing Company
Canton, MA
A brewery known more for its classic American IPAs and hazies, Trillium Brewing also made a darn fine version of an Irish dry stout for St. Patrick's Day last year. You'll find an array of the chocolate spectrum here from milk to dark with roasted coffee, a bit of toasted biscuit, and a hint of caramel as well. Again a mild bitter finish rounds off this Irish dry stout for a beautifully balanced, comforting, sessionable stout.
Snug – Garage Project
Wellington City, Wellington, New Zealand
A beloved Irish dry stout from this New Zealand-based brewery, Snug gets a dose of nitro in the can for a super creamy, dreamy pour. As it says on the brewery's Untappd page, "Just give it a couple of shakes, crack the lid, pour vigorously into a glass and sit back with a grin while a cascade of tiny nitrogen bubbles slowly rises to form a creamy head atop this silky smooth, pitch black stout. Sláinte."