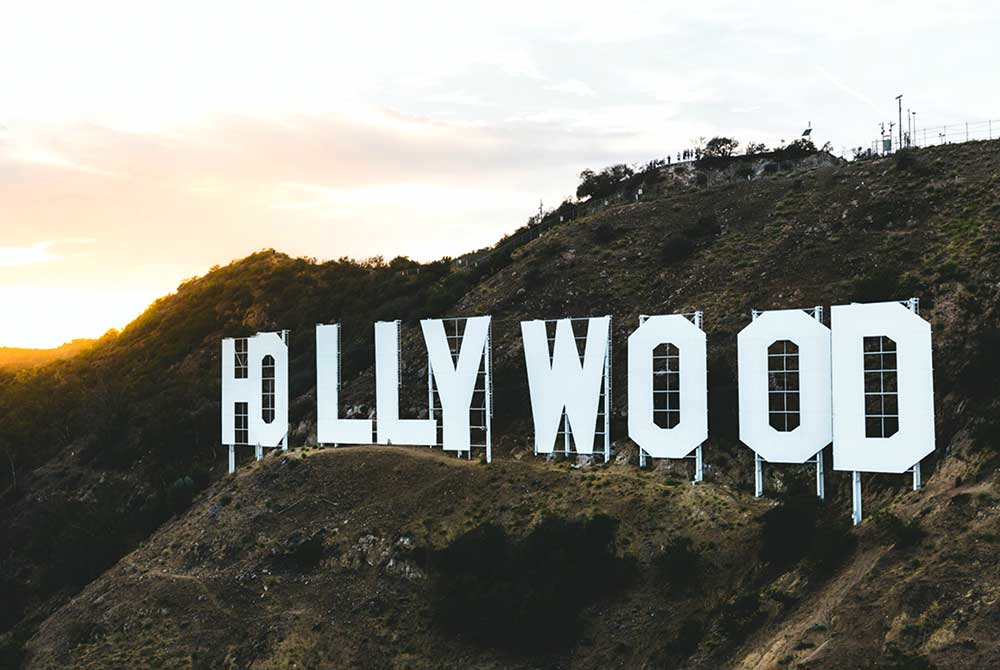 Editor's Note:
A previous version of this article included Mikkeller DTLA, which has closed. The updated version includes Blue Palms Brewhouse in its place.
When it's 6 PM on a Tuesday and only the freshest beer will do, you've got quite a few options in Los Angeles, even if it will take you an hour to drive the three miles to get there. The traffic may be a massive pain, but at least you'll be drinking a sigh of relief once you walk into these craft beer bars (if you actually live within walking distance, we're very jealous).
Like many of the other amenities a region as giant as L.A.'s metropolitan basin has to offer is a plethora of bars. Though it wasn't always the case, save for the diviest of dives, it's now commonplace to find at least one craft beer tap nestled amongst the light lagers at nearly any bar in the City of Angels. Then there are the bars that focus on fresh beer, local options, and highly curated tap takeovers — and they are things of beer beauty. There are so many L.A. beer bars to choose from that we apologize for some beloved neighborhood institutions, like Lucky Baldwin's Pub in Pasadena, being left off, but these are the five we would highly recommend adding to your must-visit list as well.
Glendale Tap
4227 San Fernando Road, Glendale | (818) 241-4227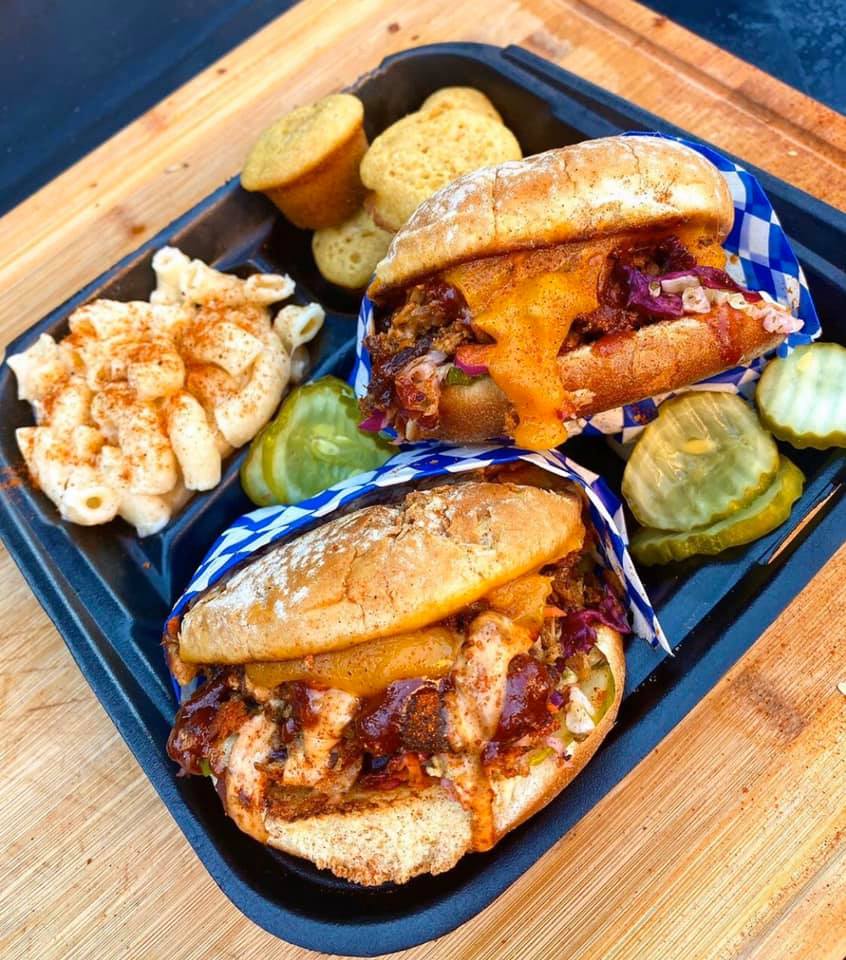 Just over the border from Atwater Village and easy to miss if you're not looking for the small "GT" sign, this writer may have spent at least a year thinking Glendale Tap was a biker's bar. Her misunderstanding has been righted, because this is very much a brewer's bar. Imagine if your favorite uncle turned his auto-body shop into the perfect bar ever for you and your friends, and you'll begin to understand GT's old-school appeal. Dimly lit with red lights strung across the ceiling, the walls are decorated with metal beer signs and the seating situation ranges from high-tops to well-worn leather booths. There's a pool table in the back that's constantly in use and two TVs regularly playing movies and shows you forgot existed. With 52 taps, you can come here every week for a year and get a brand new beer, but that's not hard to do on a daily basis either, as the taps change constantly, and the insightful bartenders are happy to make recommendations. GT is also on the pulse of the constantly changing beer world, hosting tap takeovers with breweries like Epic and Modern Times, and they hosted Hopped LA's inaugural Invitational Hazy IPA Fest, featuring local breweries, during this year's Los Angeles Beer Week. Most beers come in 5 oz., 8 oz., or 16 oz. options, and if you're hungry, Ribs Against the Machine sets up shop behind the bar six days a week.
Blue Palms Brewhouse
6124 Hollywood Blvd, Hollywood | (323) 464-2337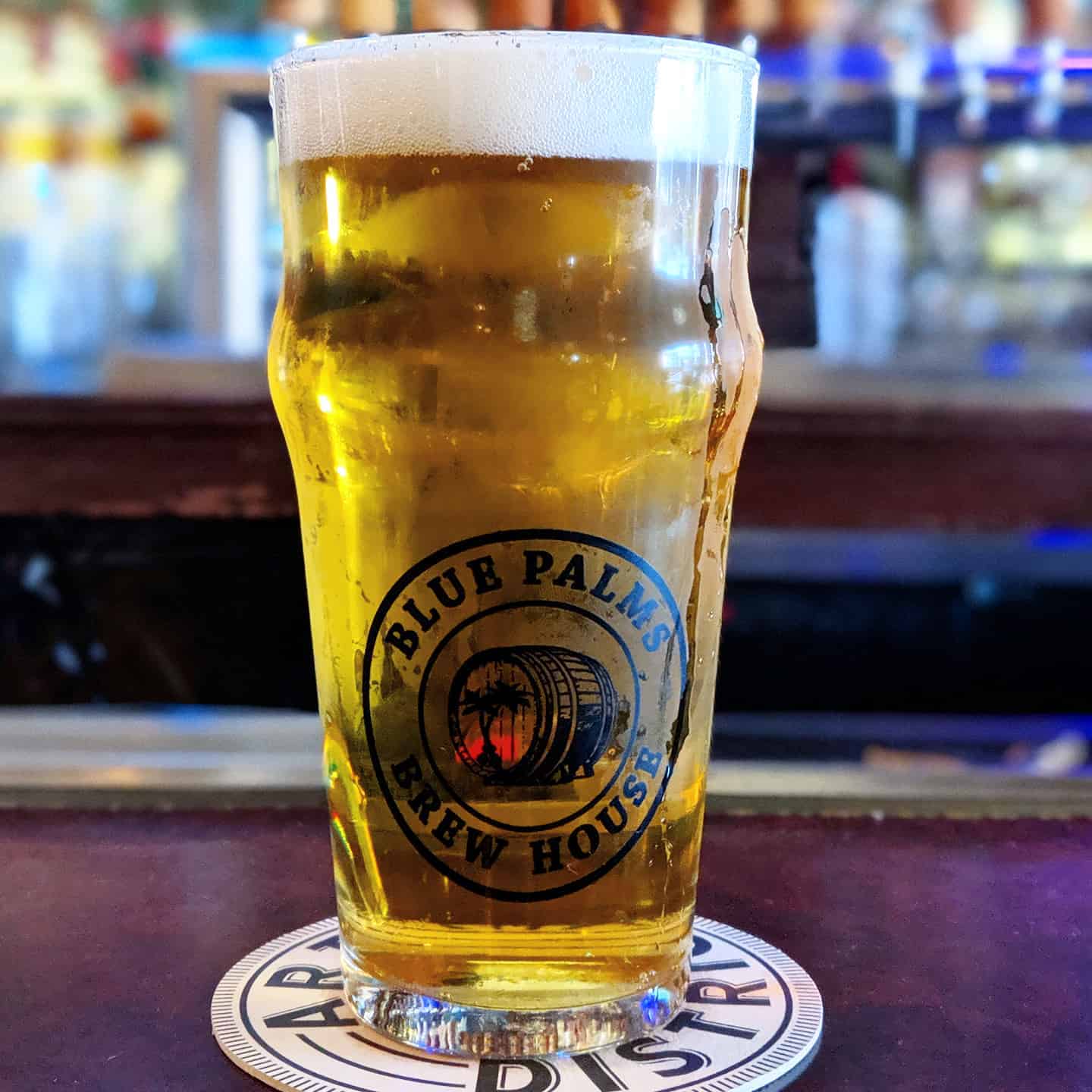 If you move to Los Angeles proper and are friends with beer nerds, the first place you will be taken is Blue Palms, and for good reason. Attached to the Fonda Theater, this brewhouse is the perfect spot to grab a drink before a show or indulging in the shit show known as a night out in Hollywood (thankfully, it's at the edge of the neighborhood, which means you can sometimes find parking!). The tap list is always highly curated, and the food is not to be missed either — we highly recommend any cheese plate they're featuring or the pretzel balls, which are buttered and salted to perfection. In business since 2008 and with 24 taps to choose from, these guys know their beer, and the cozy, elevated alehouse experience is worth a visit.
Southland Beer
740 South Western Avenue, #112, Koreatown | (213) 908-5104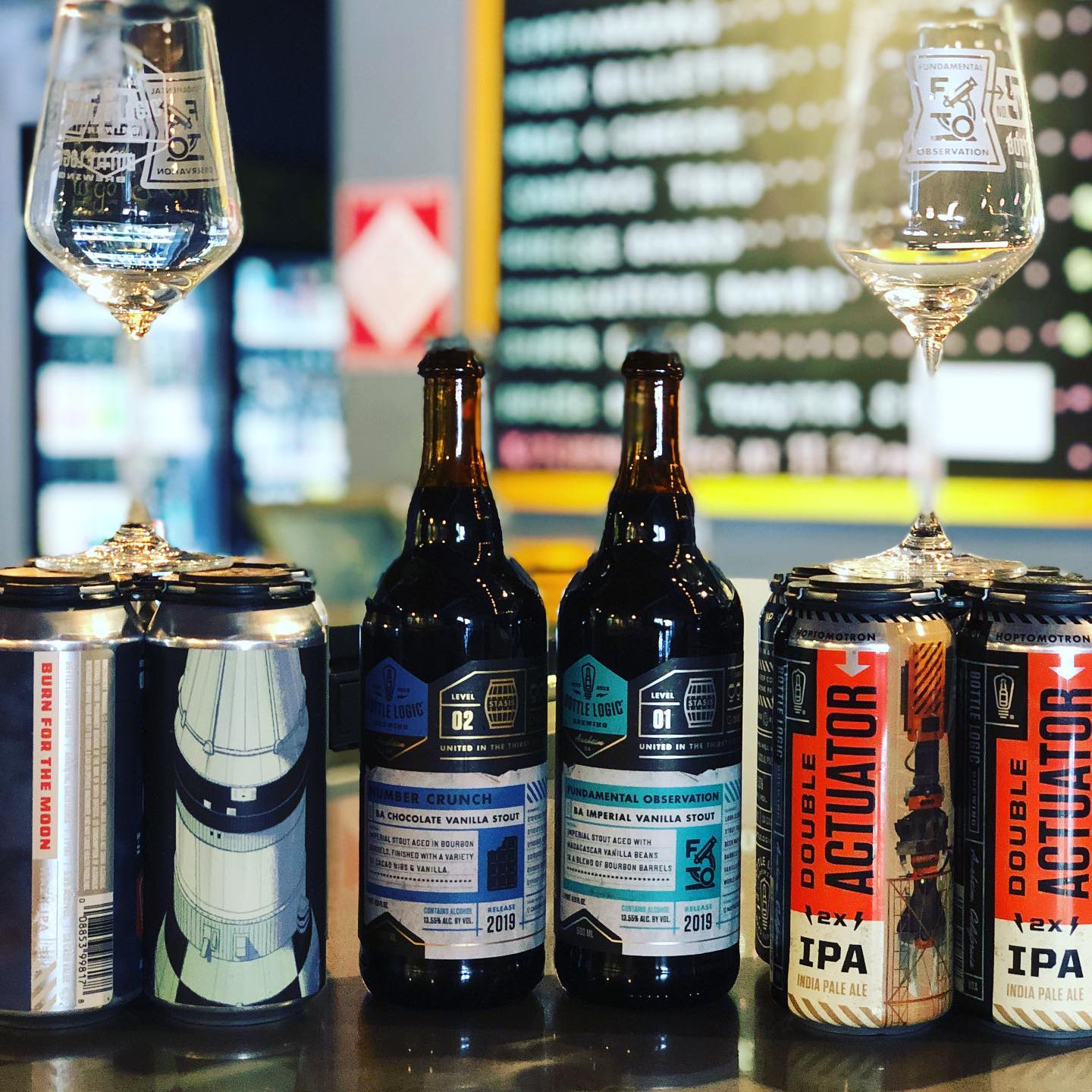 Bottleshop/taproom hybrids are kind of our thing in L.A., but Southland's setup is unique for the area, as they have a tightly curated bottle selection in the back corner of their space rather than upfront. The main focus here is on their tap board, which is delightfully written in chalk and gives drinkers plenty of options, as each keg generally features a different type of beer from either a local or well-known brewery. If none of those suit your tastes, you can crack open a can from the fridge with a corkage fee, which is waived during happy hour, and they've also got a healthy selection of ciders and natural wines (there's no corkage fee for wines on Wednesdays). Southland also knows how to entertain, hosting weekly trivia nights and "An Evening With" on select Thursdays that highlights a specific brewery, meadery, or cidery. If you need something to munch on while drinking beer in Koreatown, Southland has a lovely charcuterie plate, but opt for Orchid's popcorn blend, which is ridiculously spicy in the best way possible and will give you an excellent excuse to get that next beer you were eyeing anyway (don't worry, they also do half-pours).
Tony's Darts Away
1710 West Magnolia Boulevard, Burbank | (818) 253-1710
Tony Yanow pretty much owns the L.A. craft beer scene at this point. In addition to his beloved Mohawk Bend in Echo Park, Yanow's Artisanal Brewers Collective's goal is to have a brewpub in every neighborhood, and so far, they've opened up four gastropubs — 6th and La Brea, Bluebird Brasserie, Broxton, and the Stalking Horse — and run eight other bars. While Mohawk Bend and those ABC brewpubs are all very good, with excellent vegan and non-vegan food options, house-only beers brewed on-site (quite a few nabbed GABF medals), and guest taps, this writer is a sucker for the Golden Road co-founder's O.G. beer bar in Burbank. Let us persuade you before you start yelling: the tiny space is surrounded by light-hued wood decked out in beer paraphernalia and has a cozy row of table seating or bar options, as well as a couple of chairs on an outdoor patio. Bookshelves are lined with beer tomes and games, there's one pool table in the back that gets converted into more table space during trivia nights, and there's a single dartboard in the back because, despite the bar's name, that's all the space available for darts at this point. Tony's Darts Away is not flashy nor cheap, but the bartenders are always happy to see you, the beer menu is listed as "IPA" and "Not IPA," and the laid-back vibe makes you feel like you've always belonged here. It's a California beer masterpiece, only serving craft brews from the Golden State state on draft — no bottles here. Like Yanow's other spaces, there's excellent food here as well, with the highlight being the vegan and non-vegan sausage options, but their fried chickpeas and French fries also make for the perfect bar snacks.
Naja's Place
154 International Boardwalk, Redondo Beach | (310) 376-9951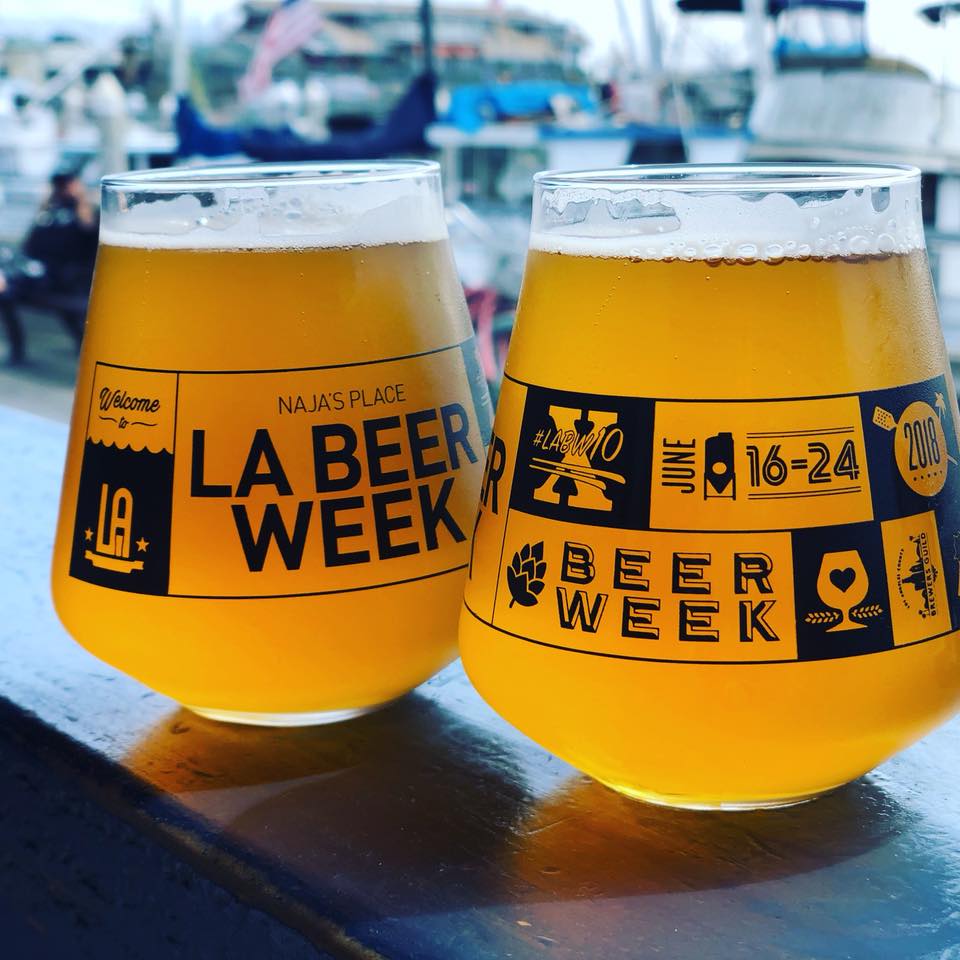 This bar is a South Bay institution that, for many in the area, was a welcome gateway to the craft beer world. Located dockside at the Redondo Beach Pier, this locals hang features 88 taps, regular takeovers, and live music. Far from relegated to the indoors, you can sit at wood tables right alongside boats and contemplate if you should finally get up at 3 AM to see how the fish market really works. Naja's is a casual, affordable hang, with a good menu to help wash down your beer or wine (the only two libations served), but do know that the staff is firm and direct with patrons who step out of line. This is a neighborhood bar that happens to have an excellent craft beer selection, and that's just the way the regulars like it.
Very Honorable Mentions Not Already Mentioned Above: Verdugo Bar (Glassell Park), Hop Merchants Bottle Shop and Taproom (North Hollywood), Empire Tavern (Burbank), The Cellar Bottle Shop (Redondo Beach), The Surly Goat (West Hollywood and Encino), and Uncle Henry's Deli (Downey)
Liked this article? Sign up for our newsletter to get the best craft beer writing on the web delivered straight to your inbox.