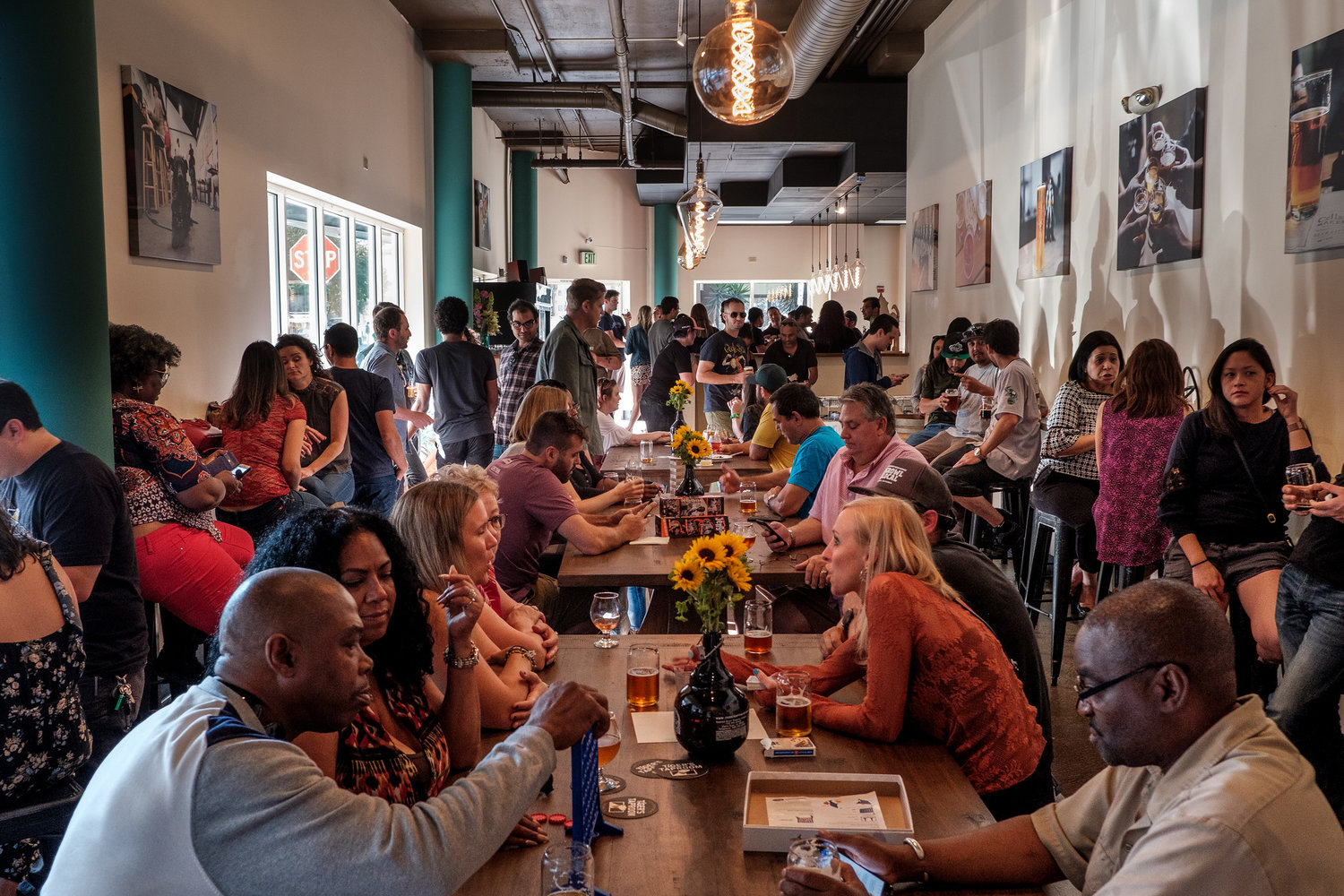 Editor's Note:
Want to drink great beer in Oakland? Join us at Drake's Dealership on April 20 for Juicy Brews WestFest! More info and tickets here.
Oakland has one of the best nightlife scenes in all of the Bay Area. Its–if only slightly–cheaper rents allow younger and more adventurous creators the opportunity to try their hand at interesting concepts that don't fall into a one-size-fits-all funk. Bars have personality and pizzazz, as well as the great fortune of access to product from Oakland's numerous craft breweries.
Read on to see our picks for the five best beer bars and gastropubs in Oakland.
Tiger's Taproom
308 Jackson St Ste 4, Oakland | (510) 817-4994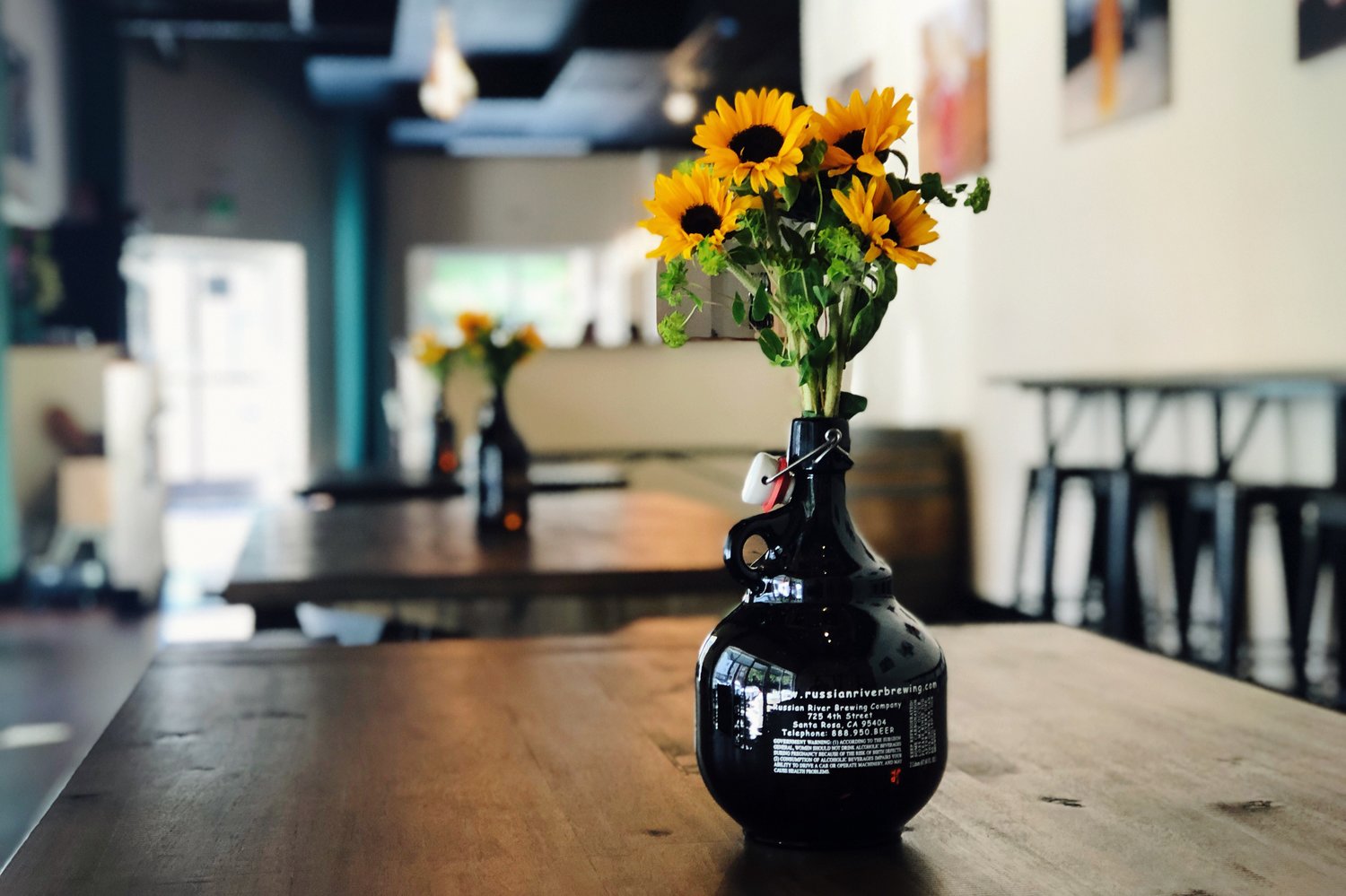 Sometimes life calls for something a little leaner, bare bones, and simpler. While Tiger's Taproom doesn't have the flashing lights of a Dave & Buster's or the Sunday's big game playing like at Buffalo Wild Wings, what they do have is great beer and staff that gives a damn. Tiger's Taproom is beer drinking for those who value quality. They're repping not just Oakland's beer scene, but breweries from all over East Bay that, in a better world, would be more well known. If they have Blindwood Cider, get it. If they don't, just order something else. It'll be good.
Aisle 5
3320 Grand Ave, Oakland | (510) 879-7053
Aisle 5 is, at face value, a pretty typical gastropub. The food is good and the ambiance is lively. It's the kind of place you list off as an option to go on any typical weekday or weekend afternoon. The best part about Aisle 5, though, is it's got the perfect solution/punishment for your friend who has trouble deciding what they want: A twenty-beer flight. Those with the requisite amount of bravery can test their mettle with a pour of every local craft beer available on draft. Anyone looking for a taste of Oakland beer can order it and taste almost every beer in Oakland.
The Trappist
460 8th St, Oakland | (510) 238-8900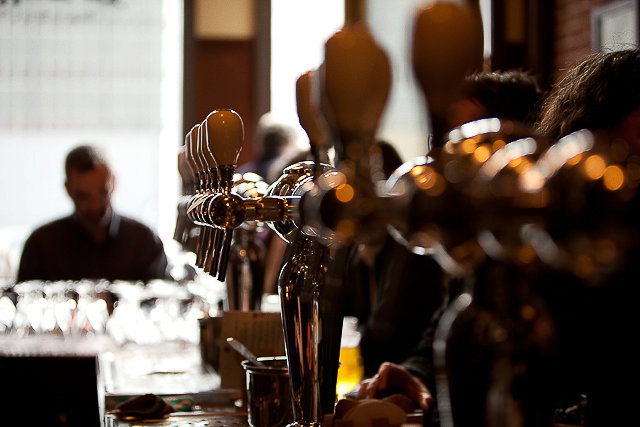 Oakland's beer scene has been revitalized with a fresh breath of new school beer. Hazy IPAs, sleek gastropubs, and modern taprooms make up the city's craft beer culture. Luckily, The Trappist retains some vintage charm. The Trappist, a specialty Belgian bar, is an Oakland institution and has been serving European imports for years. Order up some comfort food to pair with your Saison Dupont on a warm East Bay afternoon.
The Rake at Admiral Maltings
651A W Tower Ave, Alameda | (510) 666-6419
Long ago, beer was made with whatever was grown near the brewer. Nowadays, hops are largely imported from the Pacific Northwest and malt comes from Canada. Admiral Malting in Alameda is challenging Canada's dominance over the malt industry by procuring cereal from local farmers and malting it on-site in their seaside facility. The Rake is a bar at that facility that showcases some of the Bay area brewers who use these local malts to make locavore beer.
Arthur Mac's Tap and Snack
4006 Martin Luther King Junior Way, Oakland | (510) 823-2509
The food menu at Arthur Mac's may seem a bit disjointed. There's pizza and wings, which is great, but then there's nachos and Brussel sprouts and chili cheese fries and we could go on. While these choices are all very on brand for beer, they seem like disparate thoughts when viewed together. Luckily, the tap list is a dream team of Oakland and Bay Area breweries. The Maldoror saison from Ghost Town is especially interesting and makes a nice counterpoint to the Rye Ryerish nitro stout from Berryessa.
Liked this article? Sign up for our newsletter to get the best craft beer writing on the web delivered straight to your inbox.