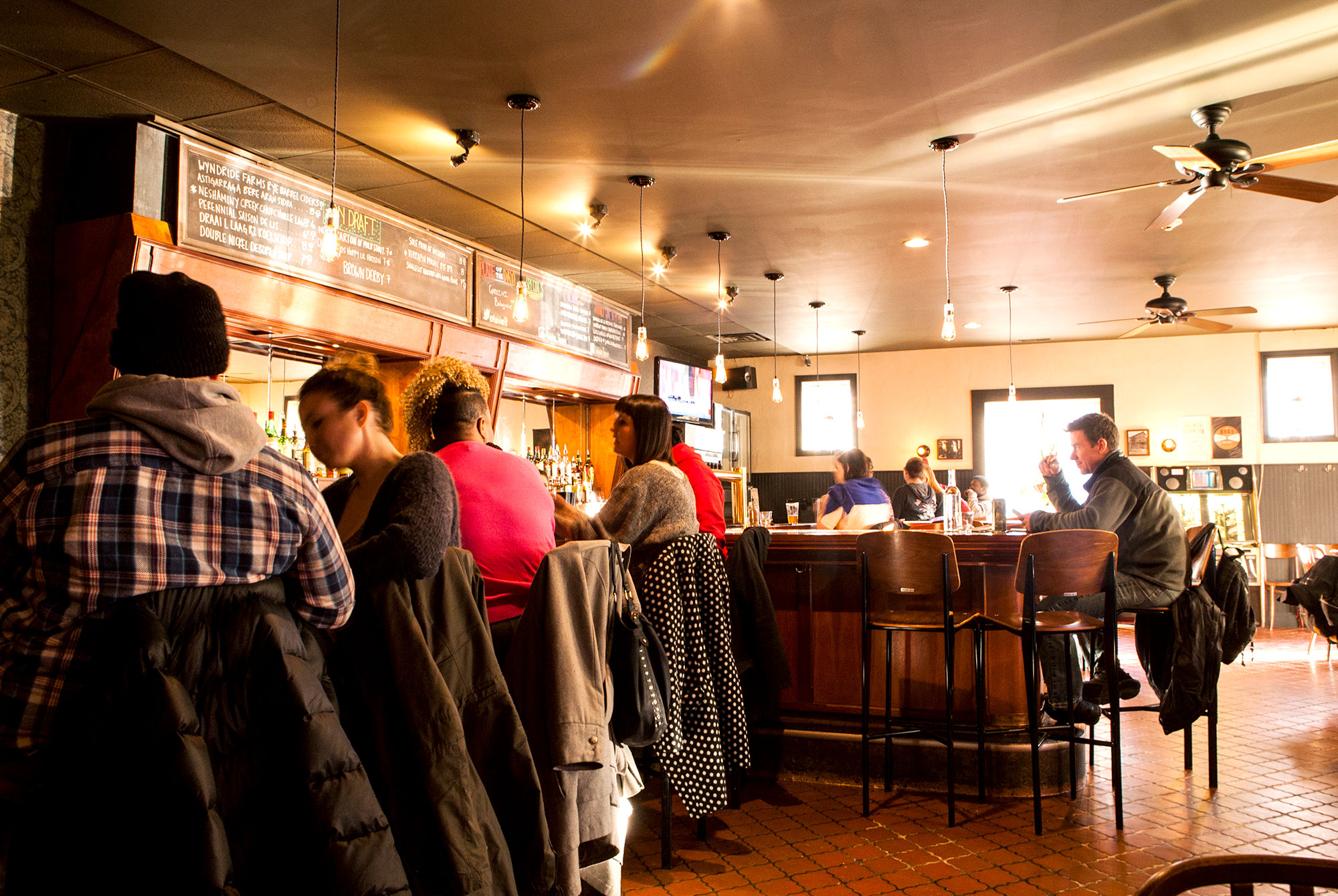 Photography by Jennifer Bragan
At most of Philadelphia's bars, it's hard to ignore the history surrounding you. It's in the walls, in the arches, and in the beer — no, not literally (I promise there's no drywall in your beer). These taprooms, housed in buildings just under 200 years old, can't ignore what came before them. Usually, it was another pub, or a brewery, and therefore, the tradition lives on.
Saint Benjamin Taproom
1710 N 5th Street | (215) 232-4305
The building dates back to 1889 when Theo Finkenauer opened the doors to his own brewery. Located in the historic carriage house is now Saint Benjamin's Taproom — a modern, wooden bar dedicated to its history and its beer.
Prohibition Taproom
501 N 13th Street | (215) 238-1818
Here's another taproom with a long-standing history: since the early 1800's, a pub has occupied this spot on 13th street. The folks at Prohibition uphold the bar scene by placing their importance on "good food, good drink and good times above all else." They create their food menu daily, offer 13 different American drafts, and stay open until 2 a.m. every night.
Victoria Freehouse
10 S Front Street | (215) 543-6089
British culture is bloody fun. This full-fledged British pub offers "craft beers, fish and chips, bangers and mash, proper puddings, Sunday roasts, and English football on TV." Cheer on your favorite club and sample their imported U.K. beers.
Bar Hygge
1720 Fairmount Avenue | (215) 765-2274
Bar Hygge is the coziest, chicest and probably coolest spot in Philadelphia. The space is inspired by the Danish concept of making ordinary and everyday things more meaningful and beautiful. Enjoy the finer things in life — friends, beer, and food — at Bar Hygge.
Earth Bread + Brewery
7136 Germantown Ave | (215) 242-6666
At Earth, bread and brew reign supreme. Their bread comes to you're table in the form of a wood-fired flatbread pizza, sizzling from a brick oven. Their brews and brewed in-house, in small batches and change frequently. Do you need to know more?