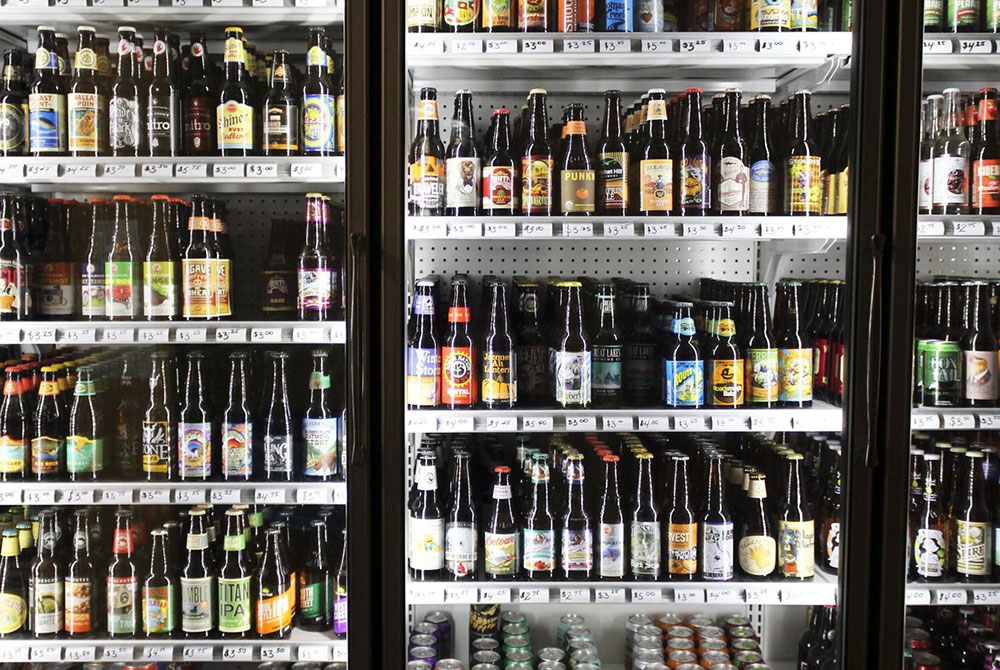 Photography by The Bottle Shop
Beer is fun to drink — especially the rare or the limited ones — but sometimes a quick weekend visit doesn't leave enough time. No sweat. To make your visit to Philadelphia worthwhile, bring home some of their local brews. You just have to find the right craft beer store and the day is your's.
Grab six or just one, it's up to you. You could even buy two of them, pretend they're dumbbells, walk up the Philadelphia Museum of Art's steps, and pretend you're Rocky. Then walk home, drink them and call it a day as far as working out goes. Up to you.
The Bottle Shop
1616 E Passyunk Avenue | (215) 551-5551
At The Bottle Shop, there's a broad selection of imports, ciders, gluten-free beers, and ready-to-go six or twelve packs. Choose from over 500 beers to create your own six-pack or stick around the bar and create your own flight.
The Foodery
10th and Pine | (215) 928-1111
There are four of these in Philadelphia but at each of them you'll find over 2000 bottles of beer, a brewery of the month, and a passion for upholding the "most complete collection of craft and import bottles."
Bottle Bar East
1308 Frankford Avenue | (267) 909-8867
At Bottle Bar East, you'll find 800+ bottles to-go or for drinking-in and a rotating tap list featuring predominantly Pennsylvania beers — with the exception of a few guest drafts. You can get both food and beer to go, and enjoy one while you wait.
BeerLOVE
714 S 4th Street | (267) 930-7859
The name sort of gives it away — just sort of — but everybody at BeerLOVE loves beer. They're happy to offer a vast collection of beer and host brewery tastings every Wednesday and Friday at 5 P.M.
Rybrew
2816 W Girard Avenue | (215) 763-1984
Rybrew is a unique spot with a menu full of gourmet sandwiches, a draft list of unique beers, and a space that is part restaurant, part bottle shop, part hangout spot. There's two floors to eat, drink, and enjoy any of Rybrew's tastings, Growler Sundays or Saturday Specials — which range from $3-4 for a draft and offer $2 off a growler fill.