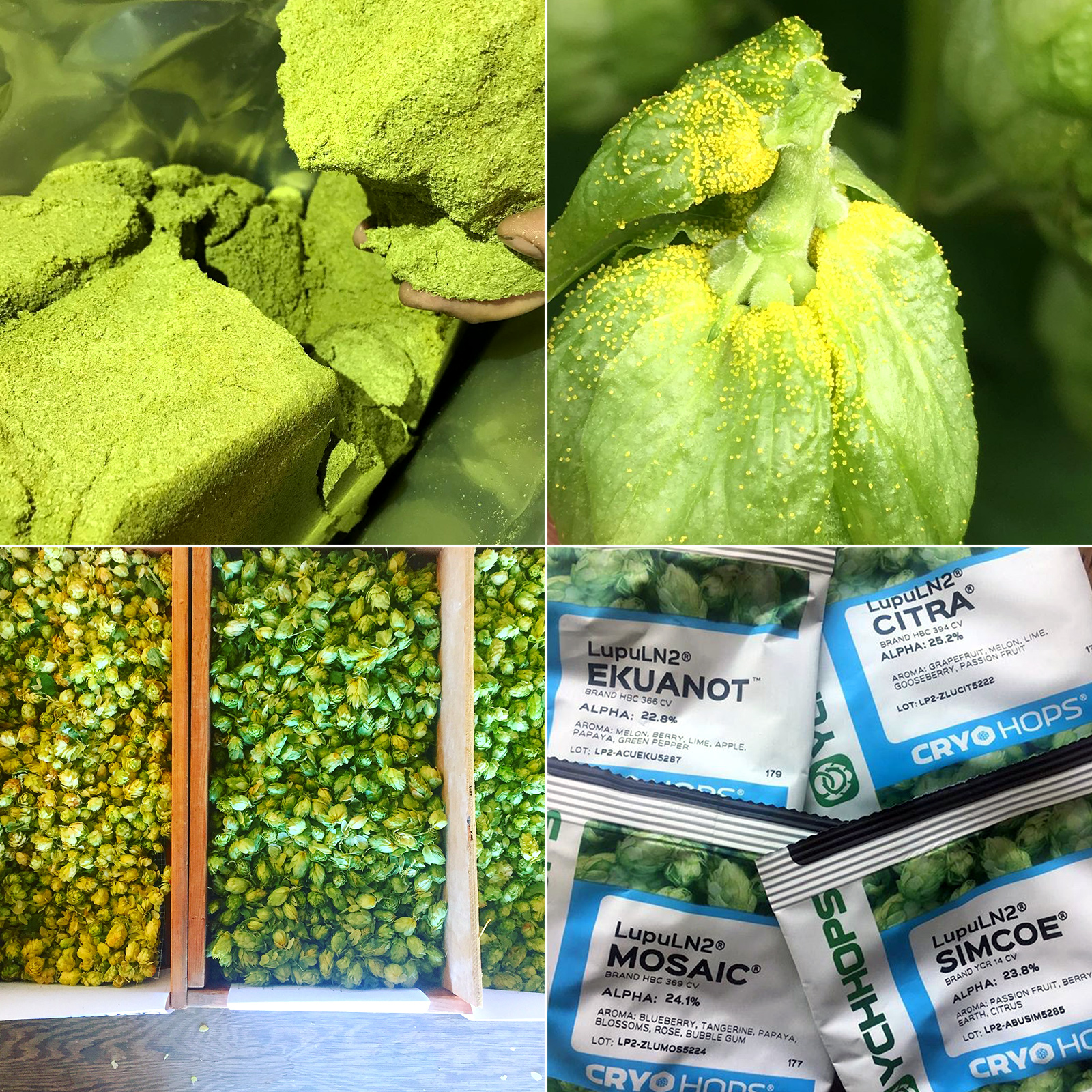 From Amarillo to Zeus, there are more hop varieties showing up in your favorite beers than you can shake a stick at. Seriously, it's enough to make you dizzy without drinking any beer at all.
But if you're into hoppy beer, you might have noticed a new sheriff in town: Lupulin powder. Breweries across the country are starting to experiment more and more with this new hop format. Which begs the question: What is lupulin powder, anyway.
For starters, it's not a new hop variety but rather an entirely different way of extracting flavor and aroma from popular, existing hop strands like Mosaic, Simcoe, and Citra.
Typically, hops are harvested and then pelletized to preserve their character and make them easier to transport in large quantities. Lupulin powder, on the other hand, is the result of a "proprietary cryogenic separation process" dreamt up by Washington hop producer Yakima Chief-Hopunion.
"LupuLN2 is the concentrated lupulin of whole-leaf hops containing resins and aromatic oils. It is designed to provide intense hop flavor and aroma, enabling brewers to dose large quantities of hops without introducing astringent flavors or vegetative cone material," writes the company.
LupuLN2, the name given to applying this process to a host of different hop varieties, is gaining popularity among brewers looking to introduce intense hop flavors and aromas to their beers without the added vegetal characteristics of the rest of the hop flower.
"LupuLN2 offers twice the resin content of traditional whole-leaf and hop pellet products," while using about half the tradition amount needed by weight during the brew process.
Lupulin powder can be found in beers made by breweries such as Long Trail in Vermont, Boston's Trillium Brewing Co., and Other Half Brewing in Brooklyn.