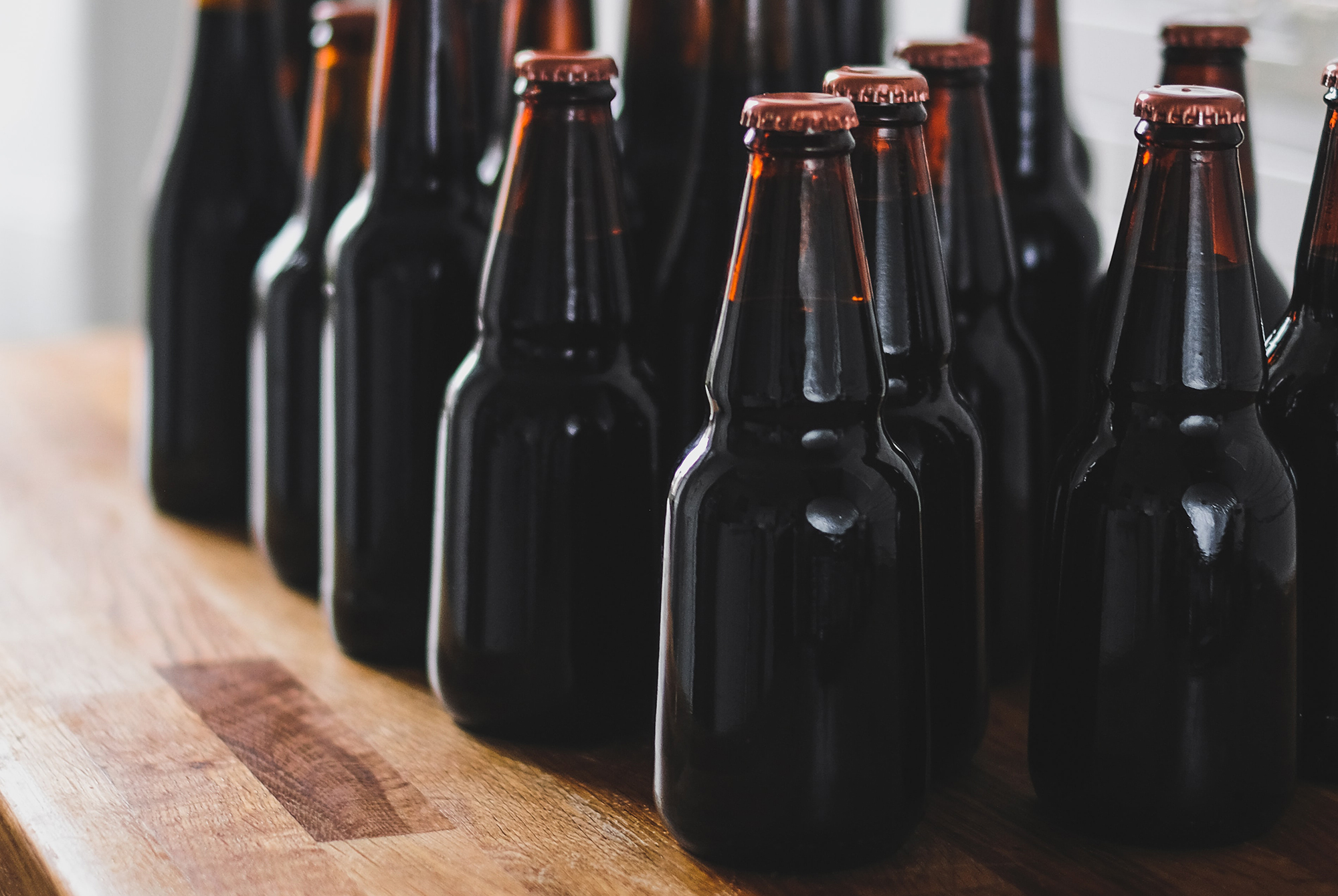 A Hop Culture public service announcement: Please stay indoors. And while you're hanging out home why not try your hand at homebrewing?
Whether you're brewing beer for the first time (a good first step might be to check out some of our favorite beginning homebrewing kits) or one step short of starting a brewery out of your garage, we've found the key pieces of gear that every homebrewer needs. And you don't have to take our word for it because we even asked the pros their expert tips on how to homebrew.
Apera Instruments PH60 Waterproof pH Tester Kit
If you take your homebrewing hobby seriously then you know that testing your pH is essential. It's time to step up your homebrewing game with a pH meter. Tapping into 29 years of expertise, Apera Instruments makes some of the most reliable pH products on the market. The PH60 has everything you need including the ultra-accurate PH60 meter, pH 4 and pH 7 calibration solutions, 2 calibration bottles, and storage solution.
How to Brew: Everything You Need to Know to Brew Great Beer Every Time
For a definitive guide on how to brew this eponymous book provides simple, sure-fire instructions on how to make your first beer, your second beer, and your seventieth beer.
Milwaukee Instruments Digital Brix Refractometer
Get better results (and therefore better beer) with the Milwaukee Instruments Digital Brix Refractometer. This instrument is an investment, but its pinpoint accuracy will help you measure the gravity of your beer during fermentation.
Brooklyn Brew Shop Everyday IPA Beer Making Kit
Sometimes you just want to open up a box and have all the equipment you need to make your first beer in one box. Brooklyn Brew Shop makes one of our favorite beginning homebrewing kits. These tiny 1-gallon starter sets make it easy to make some beer whether it's in your studio apartment, garage, or home basement.
Drink Beer from Here Bottle Openers
You've mashed, boiled, fermented, and bottled. All that's left to do is pop the top on your bottle and enjoy. We love the unique Drink Beer From Here Bottle Openers from Torched Products because they add a personal touch to opening your own locally-made homebrew.
Buy Now: $35 (SAVE 10% WITH CODE HOPCULTURE)
Blank Rastal Teku Glasses
There is a general consensus amongst craft beer fans that the Rastal Teku has become one of the favored glasses to enjoy craft beer. Pour your precious liquid into the glasses that we've gone crazy for. Tekus are an elegant vessel to sip on your double dry-hopped IPA or chocolate peanut butter stout.
Beer School: A Crash Course in Craft Beer
This is the book to read to maximize the most out of every sip of your homemade brew. Use this insider's guide from the heroes of the YouTube sensation the Craft Beer Channel to learn everything you need to know about grain, mash, water, hops, boil, yeast, fermentation, serving, storing, pouring, and tasting beers from around the world.
Lactic Acid 88% 5oz for Home Brew
Looking to make a sour beer at home? This Lactic Acid will lower the pH of your beer without going through all the trouble of making a sour mash. Go ahead and get funky with your next homebrew.
Beer Bottle Glasses and Display Tray
You've worked hard to make a bunch of different beers. Showcase them all with this handmade wooden flight set. These six 1 oz pours are made from actual beer bottlenecks, making this a perfect Father's Day, birthday, or holiday gift, too.
Buy Now $40 (SAVE 10% WITH CODE HOPCULTURE)
Brewing Classic Styles: 80 Winning Recipes Anyone Can Brew
Award-winning brewer Jamil Zainasheff and homebrewing expert John J. Palmer teamed up to create a tome of 80+ competition-style recipes. This is the book to read if you're stepping up your homebrewing game. Try these recipes, formulate your own, enter a contest, and win. Boom! Homebrewing nailed.
NewAir 120 Can Beverage Cooler
If your random homebrew bottles are starting to pile up in your fridge time to store that precious liquid in something a little more classy. NewAir makes a series of affordable, sleek beverage centers. With this model you'll have plenty of space to stash over a hundred beer cans, and it has removable racks so that you can make space for bottles. With a temperature that gets as low as 34 degrees, you can set it to just the right climate for whatever your heart desires.
PicoBrew Pico C
If you're looking for the hassle-free way to start your homebrewing habit then splurge on The Pico Model C. This fully automated homebrew system makes beer at the push of a button. Yes, you heard us right. All you need to do is pop in a Pico Pak, press a button, and you'll have your own craft beer in no time.
Liked this article? Sign up for our newsletter to get the best craft beer writing on the web delivered straight to your inbox.