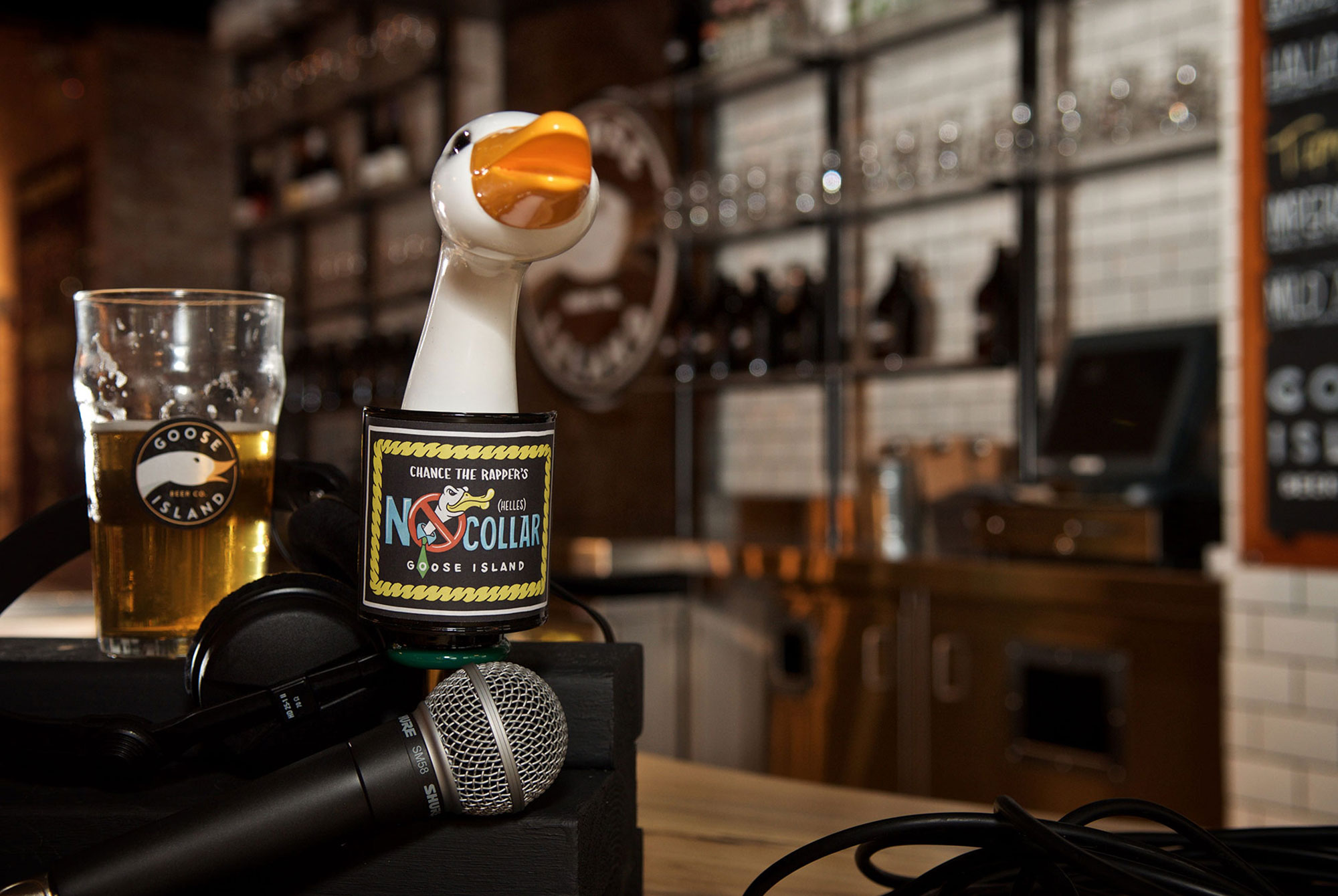 Beer and music. Together, they're a hell of a combo. Music festivals, concerts, albums, and even the broken jukebox at your local dive bar sound better with a beer in hand. But, what happened if beer snuck back into the dressing room, and the two became one? If you now have an odd image of a microphone and a keg, well, you're welcome. Here are a dozen times beer and music became one, for the benefit of both music and beer.
Stone Brewing, The String Cheese Incident, and Alice Cooper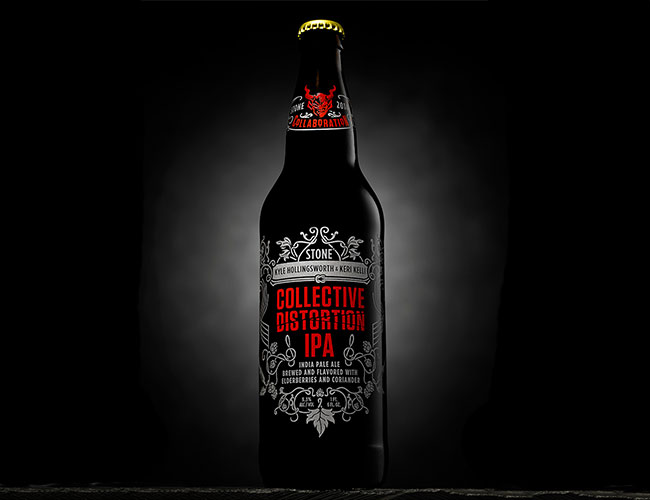 Greg Koch, the founder of Stone, Keri Kelli, the guitarist of Alice Cooper and Skid Row fame, are long-time friends that date back to Kelli's earliest days of renting out Koch's warehouse for his band's practices. Add in Kyle Hollingsworth, the keyboardist from The String Cheese Incident who bumped into Koch at the Great American Beer Festival, and you've got a weirdly random, but somehow natural, blending of three big personalities into one beer.
Dogfish Head and Julianna Barwick, Grateful Dead, Deltron 3030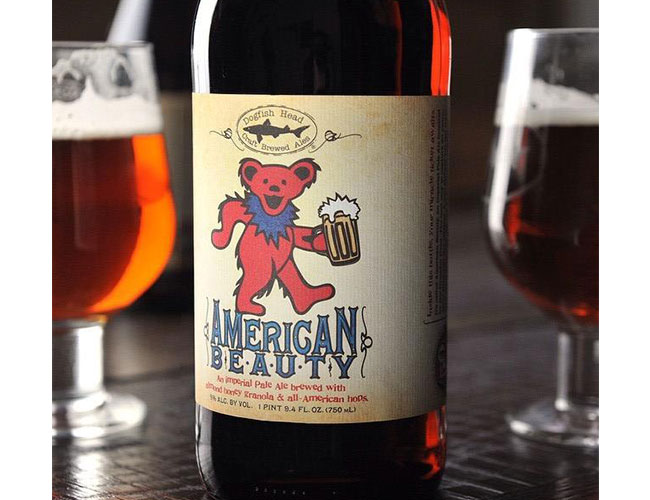 Dogfish Head has a bevy of collaborations under their belt. Just like the brewery, the combinations are slightly off center. They include beers with Julianna Barwick, Grateful Dead and Deltron 3030, named "Rosabi," "American Beauty," and "Positive Contact," respectively.
Stillwater Artisanal: I Miss the Old Kanye, Hopvine Bling, Moneytree$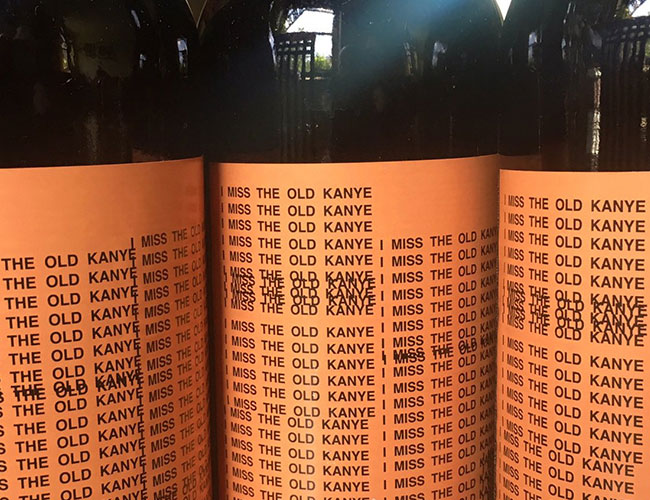 Inspired by Kanye West, Drake, and Kendrick Lamar respectively, Brian Strumke of Stillwater said that these beers weren't just marketing schemes, that the brewery "takes the characteristic styles and personas of rap artists and translates them into inspired beers." Despite the probable copyright issues that brought "I Miss The Old Kanye" back off the shelves, these three "artist-inspired" beers are just that — not exactly collaborations, but great tasting tributes.
Twisted Pine Brewing Co and Ghostface Killah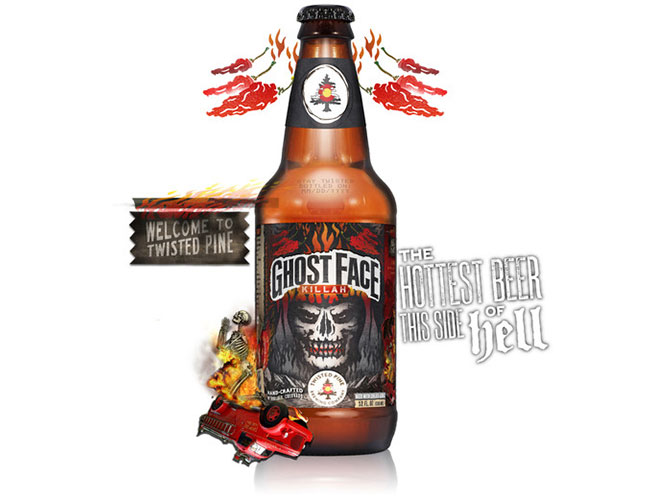 Though this beer, from what I can find, has nothing to do with Ghostface Killah of Wu-Tang fame, this beer is known as the "hottest beer this side of hell." It's a beer brewed with six types of pepper, including ghost peppers – hence the name. Few have the badassery it takes to consume one of these. One guy tried to drink five of them in five minutes. He probably regretted it, but maybe the real Ghostface wouldn't. NSFW warning on that video, too.
Ska Brewing, DC Brau and The Pietasters
This DC-centric trio of two breweries and a ska-soul band combined to brew the "Taster's Choice" coffee doppelbock. A run in at SAVOR led the two breweries toward collaboration, but it wasn't until DC Brau learned that the drummer for one of their favorite DC bands, The Pietasters, worked at Ska Brewing that the three officially formed a delicious, beer-focused matrimony.
Iron Maiden and Robinsons Brewery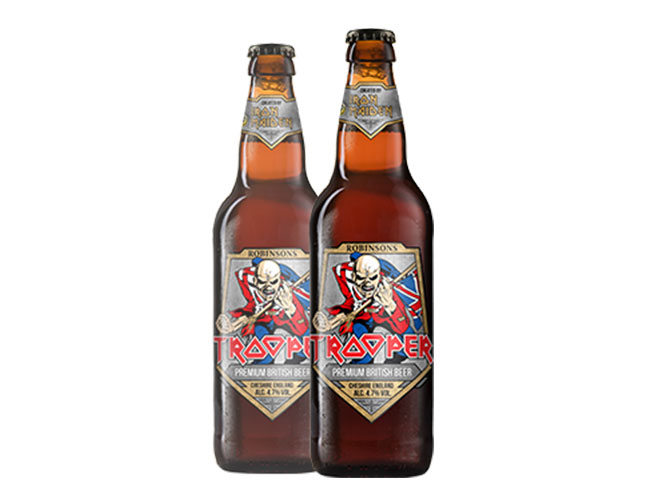 This one, a collaboration between two Brits, is more grunge than posh. It's a premium British beer called "Trooper" that's "created by Iron Maiden, hand crafted by Robinsons." Iron Maiden's vocalist Bruce Dickinson was supposedly the catalyst behind the collaboration: "I'm a lifelong fan of traditional English ale; I thought I'd died and gone to heaven when we were asked to create our own beer," he writes.
Chance the Rapper, Run the Jewels, Twin Peaks and Goose Island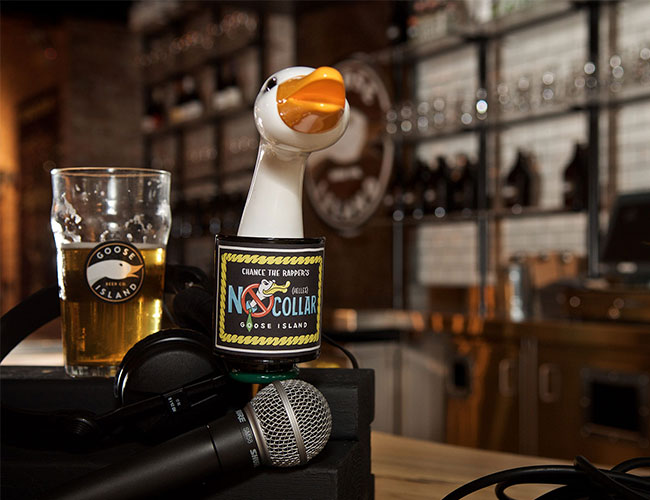 Goose Island, based on personal preference, wins the "Coolest Collabs" Award even though there's technically no such award. Each summer at the Pitchfork Music Festival, the festival in Chicago that Goose Island sponsors, a different artist collaborates to create a new beer. Notable alumni include Chance the Rapper's "No Collar," Run the Jewels' "Run the Jewels," and Twin Peaks' "Natural Villain."
Elysian Brewing Company and Sub Pop Records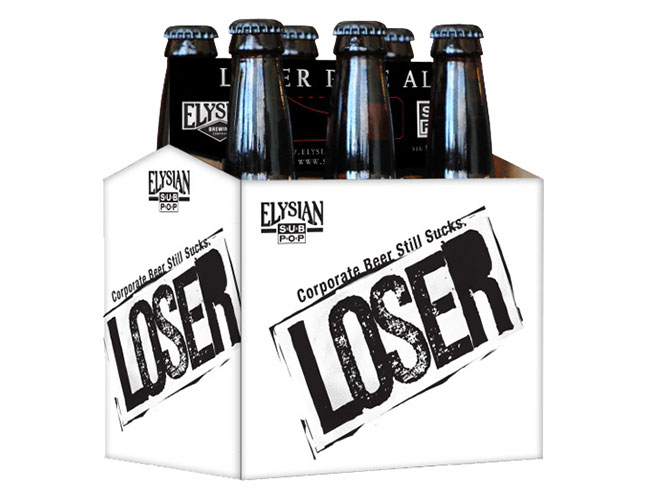 This one stings to type. This collaboration, with the tagline, "Corporate Beer Still Sucks," is undeniably a bit awkward. Elysian, which was acquired by AB InBev, produced, in collaboration with Sub Pop Records, a celebratory beer that marked Sub Pop's twentieth year and most successful act, Nirvana.
New Belgium and Clutch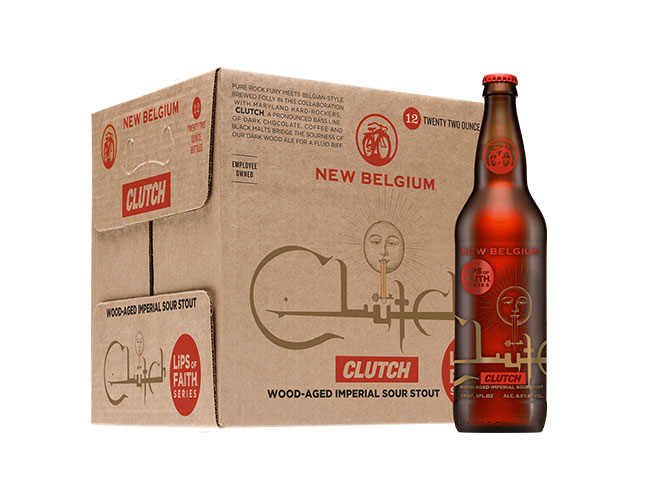 The collaboration between these two is slightly unlikely. New Belgium called it a "chance encounter between a band and a fan." The Maryland band, Clutch, and the Colorado brewery, New Belgium, created a dark sour ale that's at the intersection between "pure rock fury" and "Belgian-style brewed folly." The combination proves to be both delicious and surprising.
Barenaked Ladies and Flying Monkeys Craft Brewery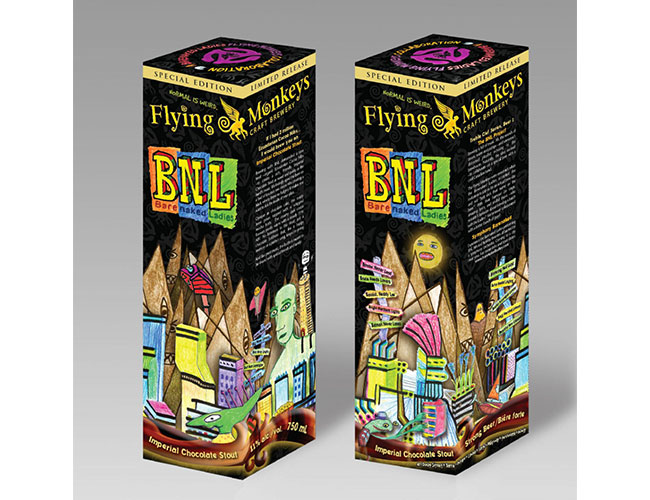 Barenaked Ladies, in partnership with Flying Monkeys Craft Brewery, released the "BNL Imperial Chocolate Stout." It's no longer brewed, sadly I suppose, but it had a fudgy, chocolatey body, an ABV of 10 percent and a tagline of: "If I had 2,000,000 Ecuadorian Cocoa Nibs, I would brew you an Imperial Chocolate Stout." Sweet, BNL, sweet.
City & Colour and Flying Monkeys Craft Brewery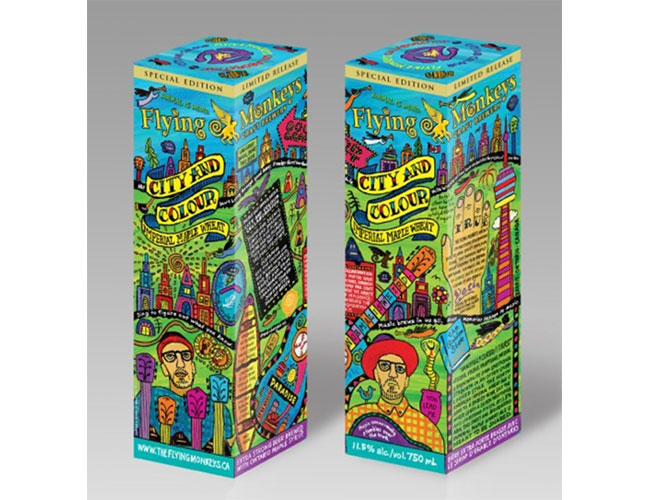 Flying Monkeys appears once again to collaborate with one of our least-suspected collaborators. Dallas Michael John Albert Green —yes, that's his real name — aka City and Colour, does have the beer-hipster look. With his beard, his tattooes, his thick-framed glasses, and his chanty, 1, 2, 3, 4! lyrics, he fits the hipster-beer-lover bill. His collaboration is a "high-alcohol imperial maple wheat ale brewed with maple syrup and infused with fair-trade, organic bourbon vanilla pods."
Hanson Brothers Beer Company and Mustang Brewery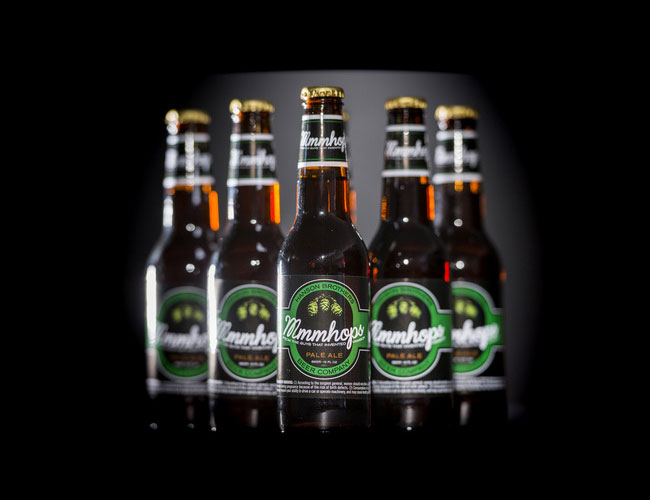 Just like their hit song, "MMMBop," the Hanson and Mustang Brewery beer collaboration was fittingly titled, "MmmHops." Supposedly the Hanson brothers have always been really into craft beer. Drink ten of these, at an ABV of 7.5 percent and maybe their choruses will make sense. I don't know, personally I've never tried their beer or cared to listen to Hanson, but if you're feeling extraordinarily self-harming today give it a try.