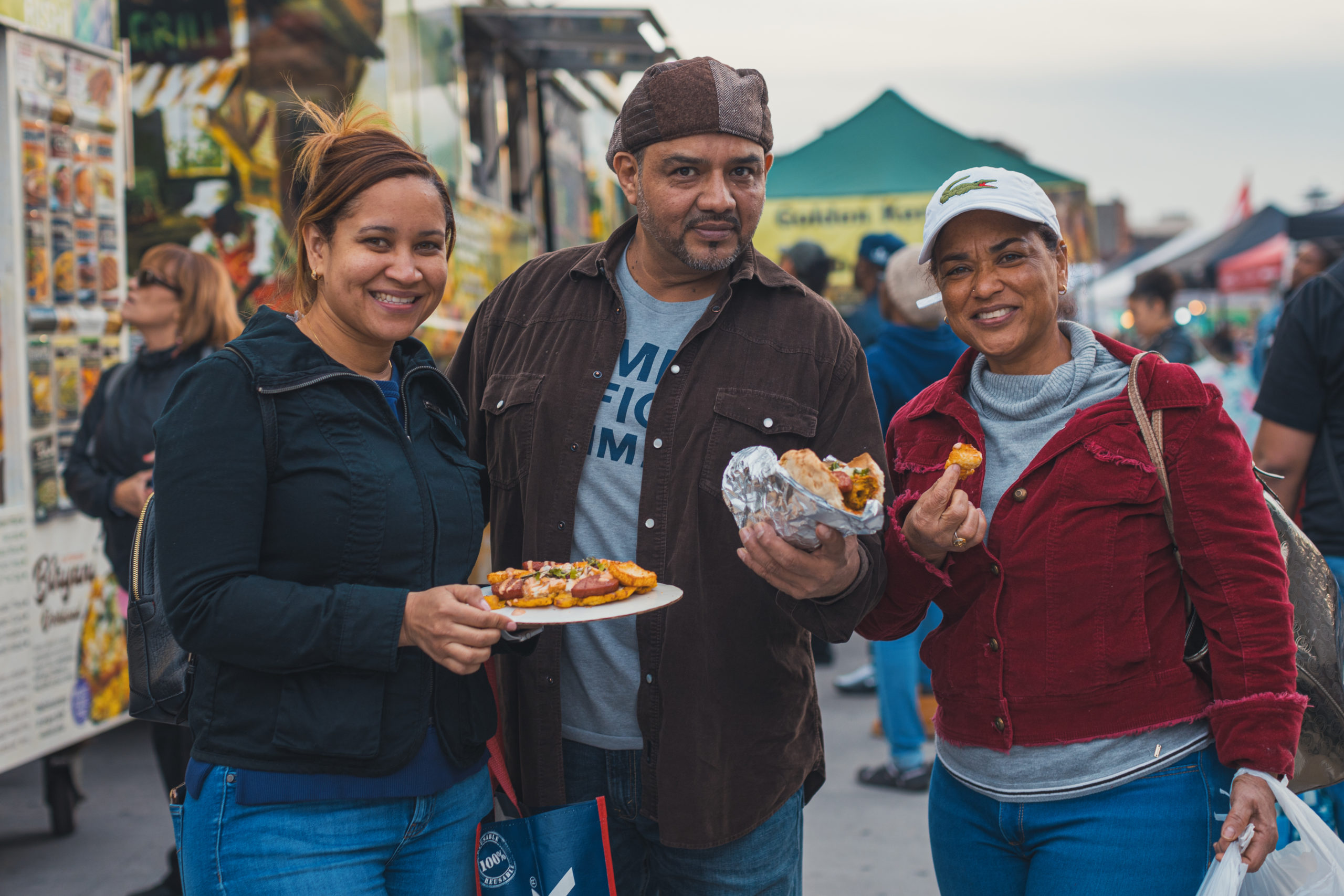 Photo by @r.ace.me/Richard Acevedo
Editor's Note:
The Bronx Night Market's opening night will likely be delayed but, with a showing of Bronx resilience, they will open the season the weekend after it is deemed safe.
Manhattan, Brooklyn, Queens, the Bronx, and Staten Island – the five boroughs of New York City. Each independent. Each brimming with its own unique identity defined by the cultural, ethnic, culinary enclaves and brewery taprooms that litter each block. Food and beer are the common denominators weaving together the separate personalities of each collective community.
In May of 2011, Smorgasburg, the open-air market bringing together food vendors from all across New York started in Williamsburg, Brooklyn next to the East River. The weekly food fair changed the game, giving people access to a whole, well, smorgasbord of established and up and coming pop-ups, small businesses, and food vendors all in one place.
The concept of Smorgasburg soon spread.
Brooklyn (and now Manhattan and even Los Angeles and Washington, D.C.) has Smorgasburg.
Queens has the Queens Night Market, an open-air night market featuring over 100 vendors celebrating the cultural diversity of Queens and New York.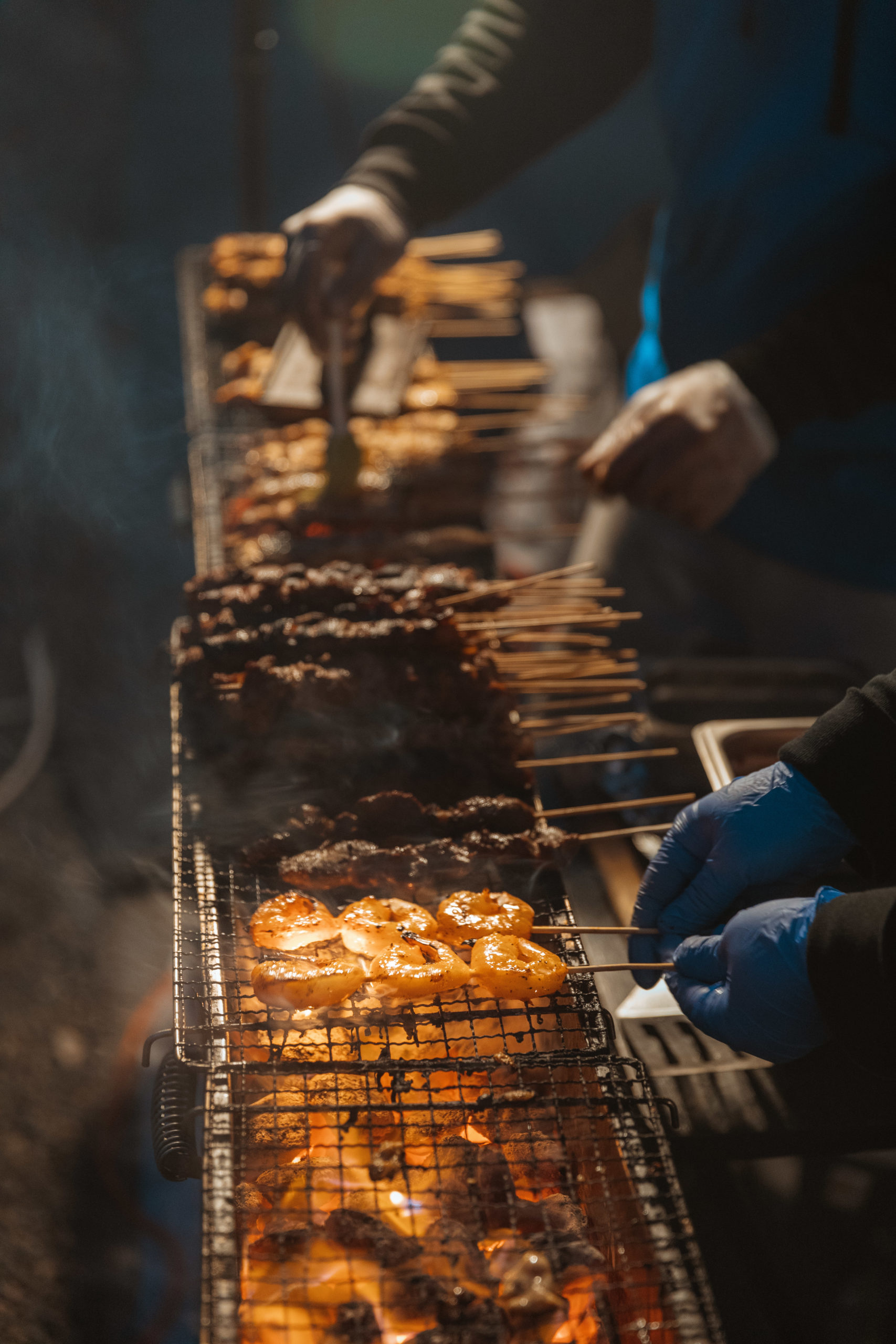 The Bronx? Well, until two years ago the Bronx didn't have one. Starting in 2018, the Bronx Night Market brought the Bronx its own open-air festival, inviting food vendors from all cultures and backgrounds to congregate at Fordham Plaza.
Living in Manhattan's Shadow
A somewhat silent sister shadowed by the towering skyscrapers of Manhattan, the hipster rejuvenation of Brooklyn, the massive neighborhoods of Queens (oh yeah and Staten Island), the Bronx has never been the most popular child. However, if one takes a closer look within the 42-mile swath of upper New York City they'd see a community stitched together by the threads of over 1.4 million Italian Americans, West Africans, Jews, and Caribbean people.
It's a neighborhood whose roots run deep, especially for those that grew up within its borders. Although Bronx Night Market co-founder Amanda Celestino technically grew up just across the border in Westchester county all of her best childhood memories can be traced back to the Bronx instilling a deep-seated love that followed her throughout her whole life.
Where Bronx Night Market Began
On Saturdays Celestino's dad would take her to get loaves of fresh bread and mozzarella from Madonia Brothers Bakery, a century-old Italian bakery on Arthur Avenue, and ravioli from Borgatti's Ravioli & Egg Noodles, a third-generation specialty pasta shop on E. 187th St. These were special weekend jaunts Celestino reminisced about when her family would stock up on treats and goodies and even buy her the occasional grown-up beverage: an espresso. On the weekdays after school Celestino would drive with her dad in their blue Chrysler minivan across the bridge to City Island to snag an ice cream cone at Lickety Split. On the way home her dad would drive past Fordham University, a self-proclaimed dream school for Celestion even as a kid. Years later she attended the school as a student, taking her love for the Bronx to the next level.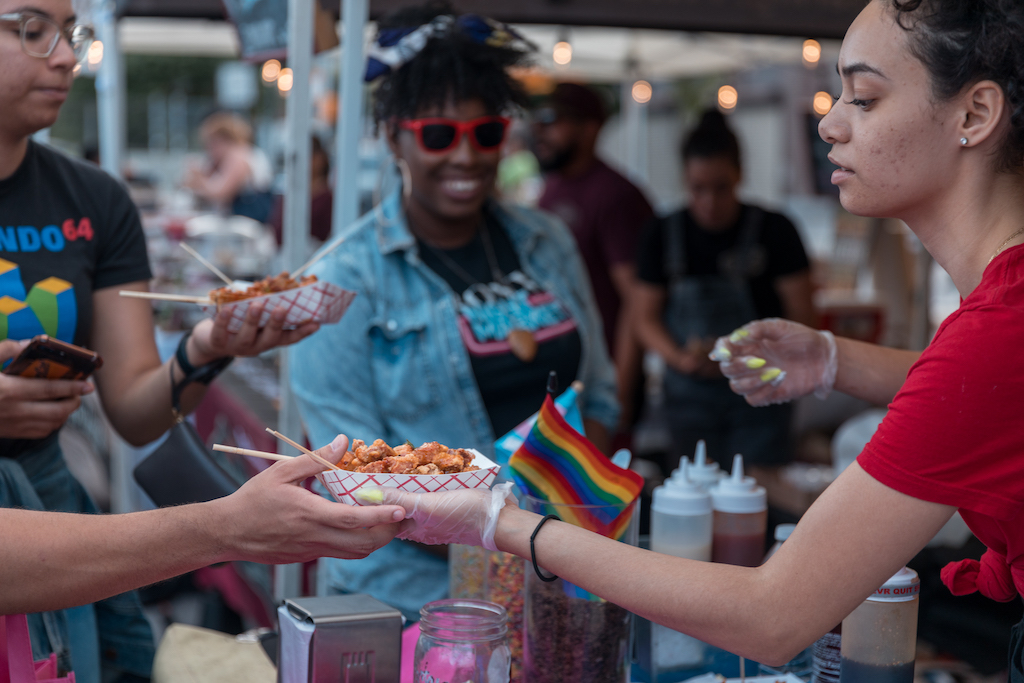 "The more I walked down the streets the more I felt really at home," said Celestino, now a member of the Bronx Community. "I loved the diversity around me and the deep-rooted culture of the Bronx. It's something you don't see in communities anymore. The Bronx doesn't feel turnkey. It's old and rich and deep and unchanged."
"I can go to my neighbor and ask for a glass of milk," said Marco Shalma, co-founder of the Bronx Night Market. "I know my neighbors' names, their dogs' names, and their kids' names." Shalma, a native of Israel, moved to the South Bronx 16 years ago and immediately fell in love with this sense of community and ownership.
Yet with all this community and culture the Bronx has remained a strange realm to outsiders often too far north of Manhattan to be on the radar of tourists or even lifelong New Yorkers.
It was a gaping hole that Celestino and Shalma saw as a massive opportunity when they met for the first time in 2017.
Shalma, whose background in food took him all over the world working in all different industry jobs, opened a series of shops called Viva La Crepe in Manhattan with three friends in 2009 while attending graduate school for film at New York University. In 2015 Shalma sold his shares in the business and started his own content and filmmaking company, Round 7 Media. One day he read a little publication called Edible Bronx. "I was obsessed with its aesthetic and it was so refreshing to see the Bronx represented by stories with fantastic composition and writing. I told myself I need to connect with whoever is doing that," said Shalma.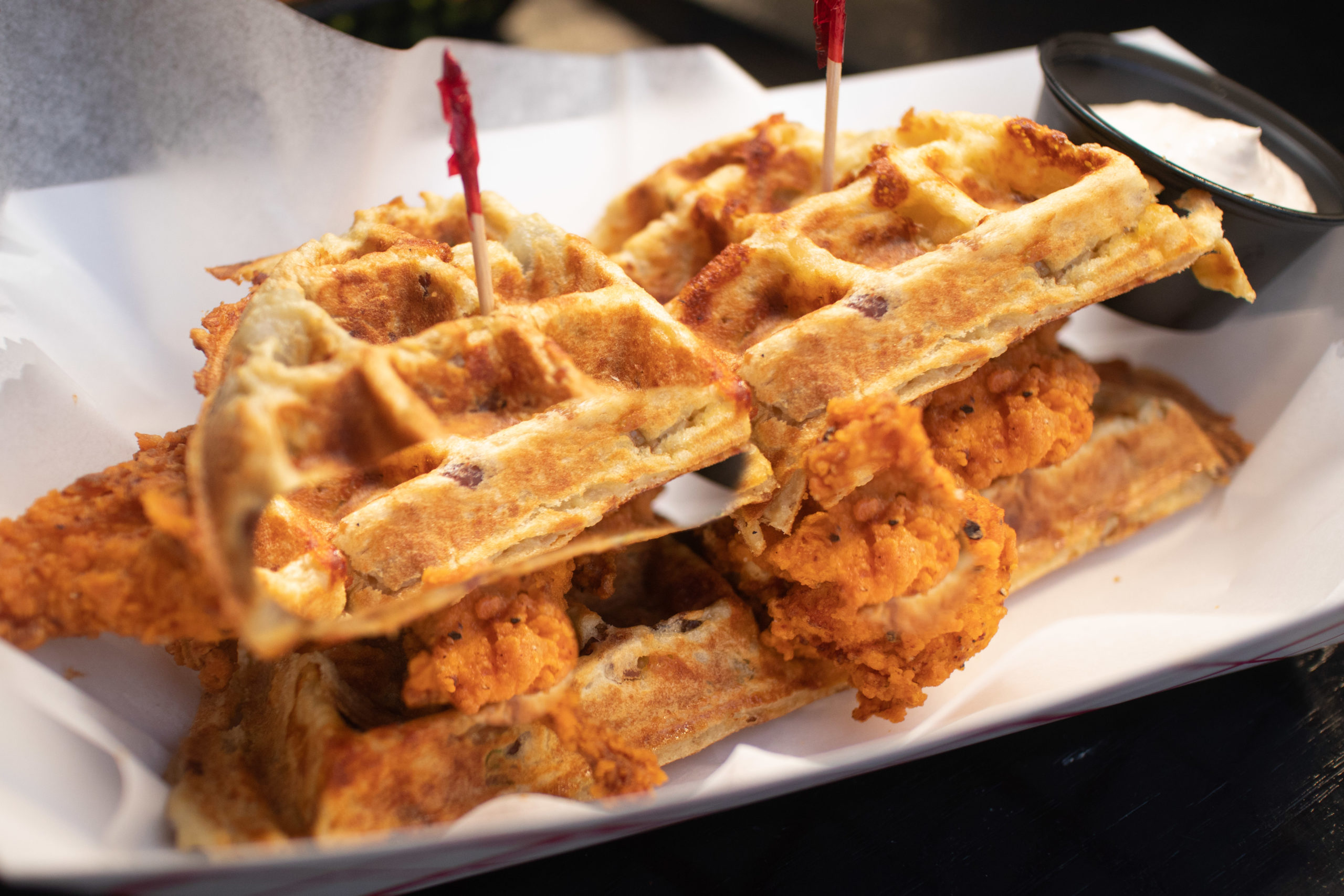 Celestino started Edible Bronx in 2015 as a way to bring her love for food and for sharing culinary stories to the Bronx. Following a similar trajectory, Celestino graduated from Fordham University before attending the French Culinary Institute (now known as the International Culinary Center). She worked every job in the industry including prep cook, line cook, catering chef, and more before she started writing about food and launched Edible Bronx.
Long story short: Shalma invited Celestino to coffee.
Affectionately referring to the pair as "the odd couple", Celestino recounted that as soon as she and Shalma met, they immediately bonded over their love of food.
"We talked for hours about food we liked, restaurants in the Bronx, and places we traveled," said Celestino. "Immediately we found a common ground in food and people. Everyone has to eat."
They also found a shared love of the Bronx and a feeling of exasperation that the borough they both adored didn't have a place of its own to celebrate its delicious edible heritage.
"We thought that was bullshit," said Shalma.
"It was baffling and mind-blowing," Celestino affirmed.
Six or seven hours later the two left their conversation with a set of bullet points, a to-do list, and a dream: To bring an ongoing food festival to the Bronx that celebrated cuisine, community, and small business, creating a platform for entrepreneurs and new food concepts to bring ideas and flavors to the masses. They wanted to create an event that brought commerce, positivity, and fun to the Bronx community.
First bullet point: Find a venue
After toying with a few different areas, Shalma and Celestino met with Wilma Alonso, the executive director of the Fordham Road Business Improvement District. She showed them Fordham Plaza. The pair immediately fell in love with its wide-open space, easy accessibility, and central location near Metro-North trains, three subway lines, and 15 bus routes.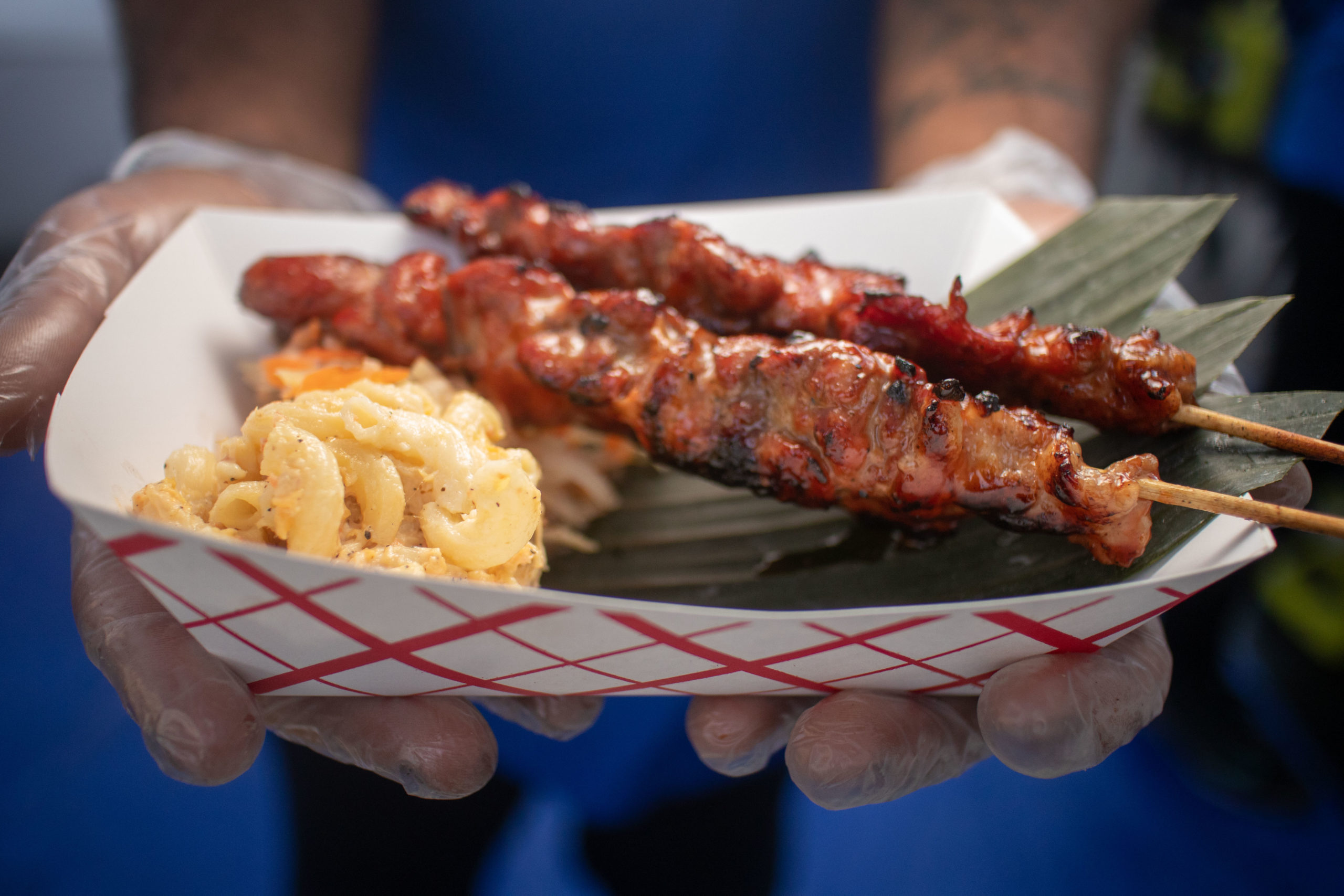 With such a convenient location smack dab in the middle of the borough, the Bronx Night Market's first official event in the spring of 2018 attracted over 10,000 people.
"I'll never forget opening day," said Celestino "There was this incredible feeling of community and really great food from all around the world."
But it wasn't all feelings of unity.
"In the beginning there were a lot of eyebrows raised," said Shalma about doing an open-air market in the Bronx. Specifically, from people outside of the Bronx. "We didn't set out to make a cultural social change, but once we saw the resistance and people hesitating to think that this can happen in the Bronx it gave us an extra boost." This cultural shift in perception took time.
Known for always taking the harder route, Shalma and Celestino bulldozed forward, propelled simultaneously by the naysayers and the immense success of the four events that comprised the Bronx Night Market's first season.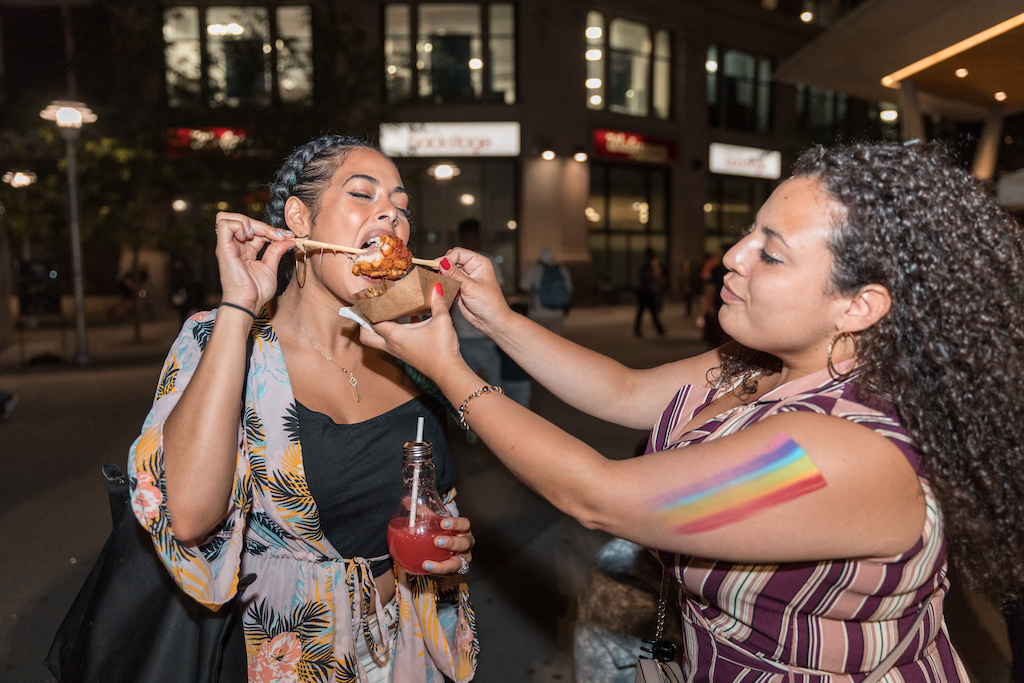 It's that tenacious spirit and staunch mission to support the community that fueled the market's first successful season. It's always been a pillar of the Bronx Night Market since the very beginning to support the vendors, entrepreneurs, and culinary wizards of the people they now call family. Multiple vendors who first started at the Bronx Night Market have gone on to open their own brick and mortars or even expand their business across multiple boroughs.
Success Stories
Merchants like Blenlly Mena, owner of Next Stop Vegan, a vegan Dominican concept that sold out every night of the market, attracting lines around the corner for vegan food of all things. "It was next level," said Celestino," People would be angry when she sold out."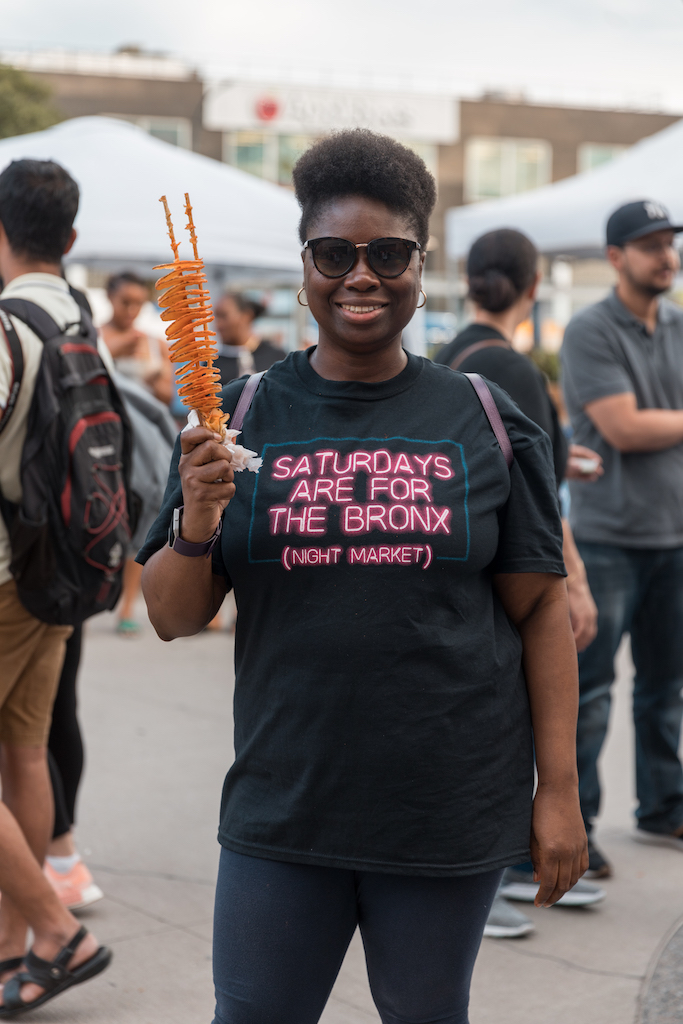 "When she started off it was just her and a George Foreman grill. I shit you not," said Shalma. Noticing the popularity of Mena's cuisine and most importantly the passion of the proud Bronxite behind the George Foreman grill, Shalma said he and Celestino took it upon themselves to push her business forward, sending pitches to local publications and news stations. "Me and [Mena] went downtown at 5 AM for an interview at News 12. I held her hand because she was so nervous about being on television for the first time," said Shalma.
Based on Mena's first successful season with the Bronx Night Market she has gone on to open her own restaurant in Morris Park.
Similarly, Jason Alicea from Empanology drew lines of over 200 people taking up nearly three-quarters of the over 70,000 sqft Fordham Plaza. People waited to try his unique and often inventive takes on the traditional Latin delicacy, the empanada. With the help of the Bronx Night Market Alicea has now opened up a storefront in Mott Haven in the South Bronx.
Israel Velez, the proprietor of City Tamales, used his mother's recipe to push the envelopes of tamales. Velez made and sold his unique tamales from his Bronx apartment before settling down in a spot at the Bronx Night Market and eventually opening up his own restaurants. City Tamales just opened its 2nd location in Midtown. "He has the potential to Five Guys-it," said Shalma. "Who doesn't love tamales?"
This is the Bronx Night Market in action and at its best, following its core mission to promote the small businesses that pop-up at the market, giving them as much attention and assistance as possible because they deserve it.
"Our MO is very strong," said Shalma. "It's global and local. We want to present the diversity of global food cuisines to our community by supporting local small businesses from the Bronx and New York."
No Longer the New Kids on the Block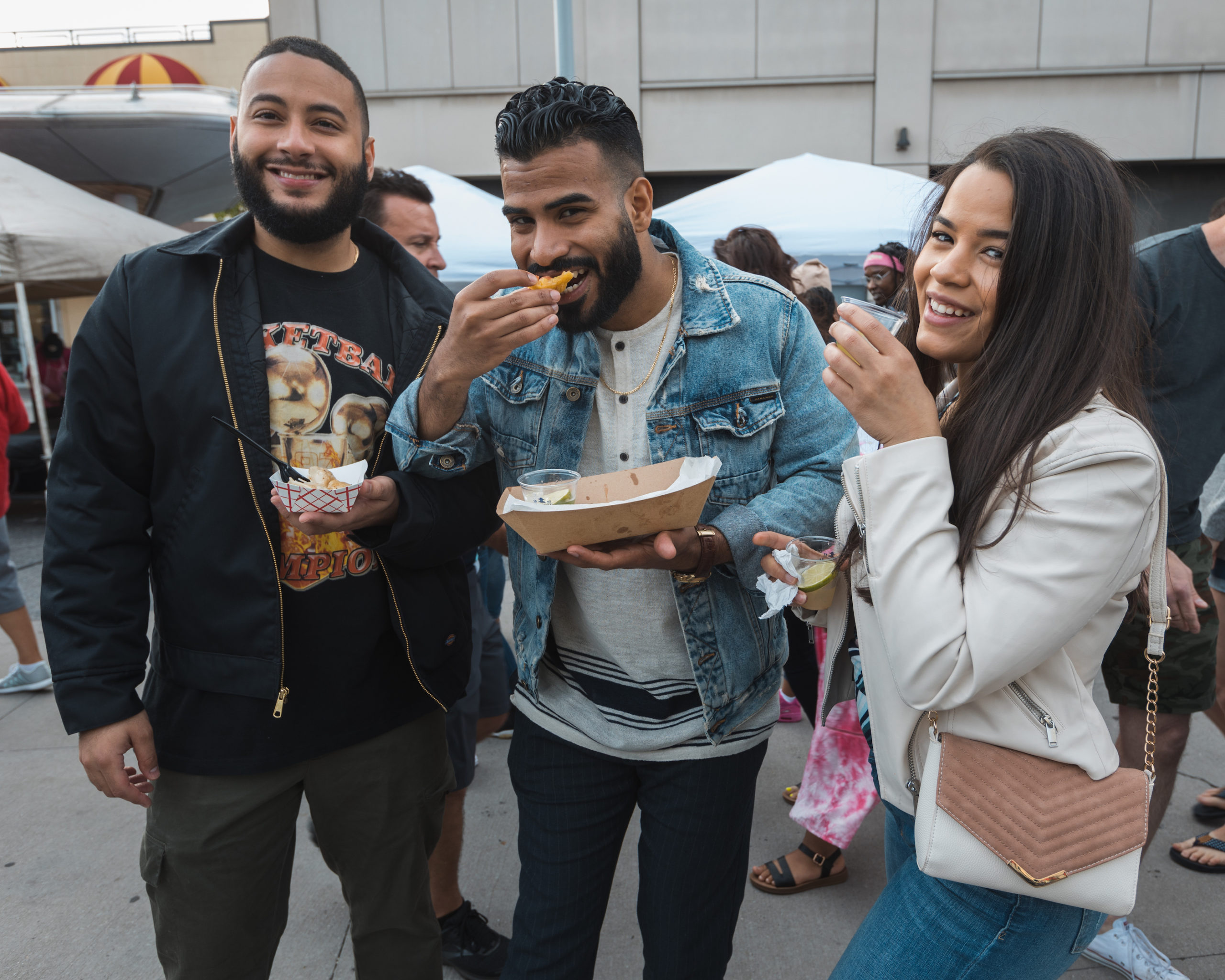 The passion of Shalma and Celestino have carried the market through its first two seasons.
Now on the precipice of year three, the Bronx Night Market is no longer the new kid on the block. "The first year was like the first album dropping. We did well. The second year led to a second album where we pushed the envelope. Now we have to prove that we can sustain the level of excellence that we set."
Building a team has been the first step to maintaining excellent standards. Growing from two employees to now over five, the Bronx Night Market counts almost all of its staff as former volunteers. This year, from an operational perspective, the festival has strategy, boilerplates, standard operating procedures, meetings, and all the pieces that feel like a traditional company.
The structure will be helpful this season as the Bronx Night Market opens with an ambitious schedule – 25 weekly fests featuring over 50 food, sweets, merchandise, and for the first time rotating weekly local New York beer vendors.
Although the Bronx Night Market started as a festival showcasing food, Shalma and Celestino quickly realized that people were thirsty.
Craft Beer Joins the Mix
"Opportunity came knocking," said Shalma. During the Bronx Night Market's second season they increased the programming to a bi-weekly 10-festival event. Signing with the Bronx Brewery to provide libations for all 10 events, Shalma and Celestino shifted gears midway through the season. The crowds clamored for weekly outings, asking why the Bronx Night Market couldn't set up every weekend like everyone else at the Queens Night Market and Smorgasburg. At the halfway mark Shalma and Celestino threw a curve ball and increased the market to a weekly event. Now with 10 extra spots to fill, Shalma reached out to local breweries like Captain Lawrence and Coney Island to see if they wanted to participate.
"We wanted to focus our attention on specific breweries to promote their brews and let people engage with them and the community," said Shalma. What became known as the beer garden became a highlight of the market.
This year 25 different breweries mostly from New York City or around the State will set up shop in a weekly rotating spot in the beer garden.
In fact the beer element has become so popular that Shalma and Celestino will even be hosting their own beer festival, The Bronx Beer Fest, on Saturday, June 13th at Yankee Stadium.
With a full schedule on the horizon it seems like Shalma and Celestino are zooming forward at over 100 miles an hour. The Bronx Night Market is a confluence of identity, creativity, and community all brought together by a shared love of food and beer. It's a living character that can be seen every weekend from May through October. One only has to walk around Fordham Plaza on a Saturday to see the place packed with people having a great time, eating and drinking, dancing and playing with kids.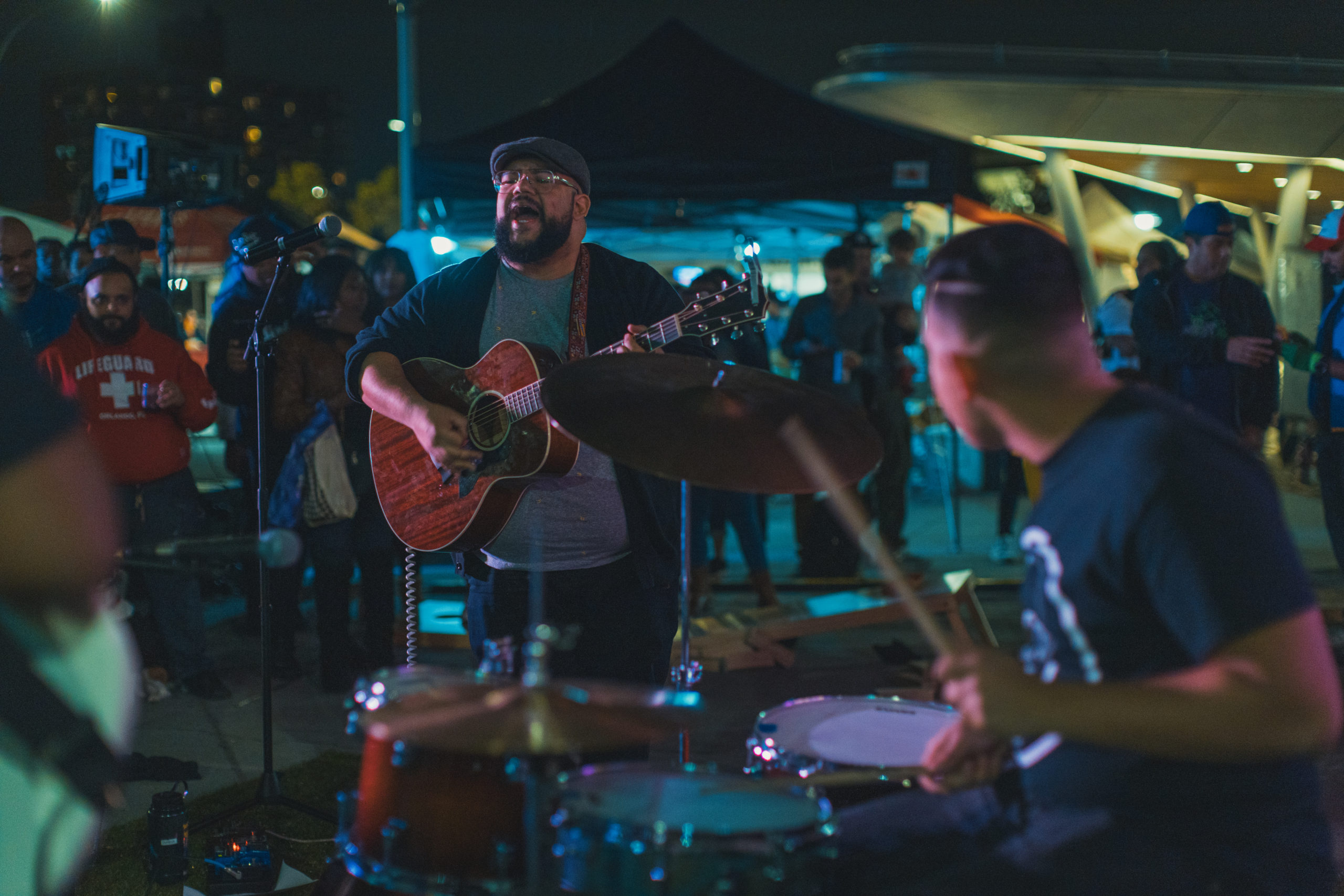 "Towards the end of last season I was walking around and time and space slowed down," said Shalma. "At that moment it clicked that…all these happy people and happy vendors were spending their Saturdays with us. Our creativity had finally caught up with our ability. It was a perfect moment."
Check out the Bronx Night Market and its entire delicious lineup at Fordham Plaza when it opens for its third season on May 2nd at 4 PM.
This is a paid, sponsored post presented by the Bronx Night Market.
Liked this article? Sign up for our newsletter to get the best craft beer writing on the web delivered straight to your inbox.