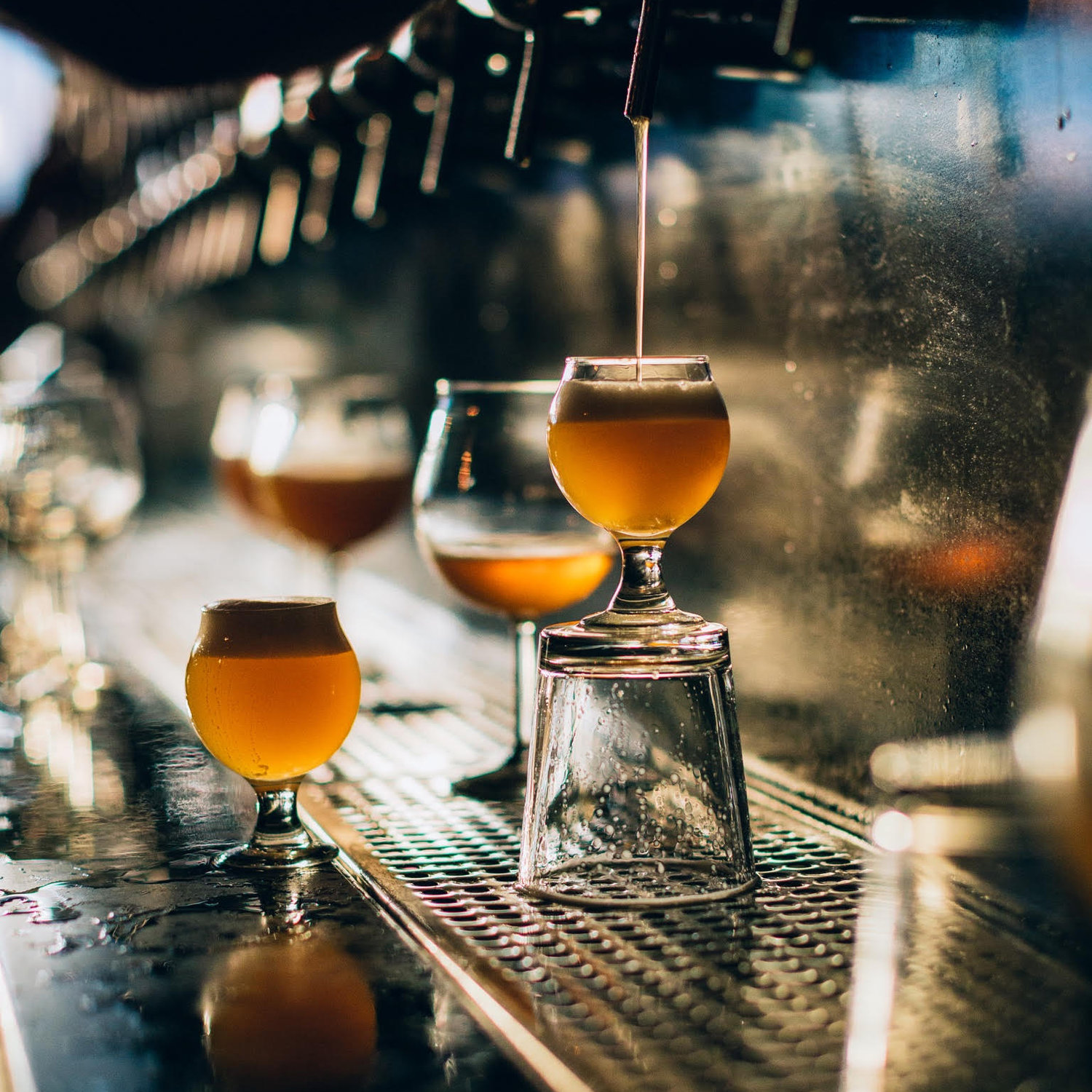 Editor's Note:
Want to drink some beer in New York City? We're throwing the Juicy Brews Winter Invitational in Brooklyn on December 8th. Tickets are available here.
In the last few years, New York City has transformed into a bonafide craft beer destination. NYC has some of the best breweries in the country and the beer bars regularly stock rare and delicious beer from across the globe. As is the case with pizza, plays, and train delays, if you want the best, you can usually find it in New York.
After spending most of my life within commuting distance of NYC, it's only been in the last few years that I've fallen in love with the city. My exact criteria for what defines a city is idiosyncratic, but generally revolves around four things: beer, food, coffee, and music. I'm the type to seek recommendations from record store owners and bartenders after I check into my hotel. (If you're in a pinch in New York City and need something to do or somewhere to eat, just head to someplace like As Is, Gold Star, or Third Rail Coffee. They'll point you in the right direction.)
Every guide to New York City is incomplete — this is more or less just a guide to Manhattan and Brooklyn. Think of this as a rough outline of how I'd spend a free weekend. If you're looking for me after work or on a lunch break, catch me at Bondurants or Earl's Beer and Cheese with the rest of the Hop Culture crew.
Here's our guide for drinking your way through New York City.
Friday
Third Rail Coffee
159 Second Avenue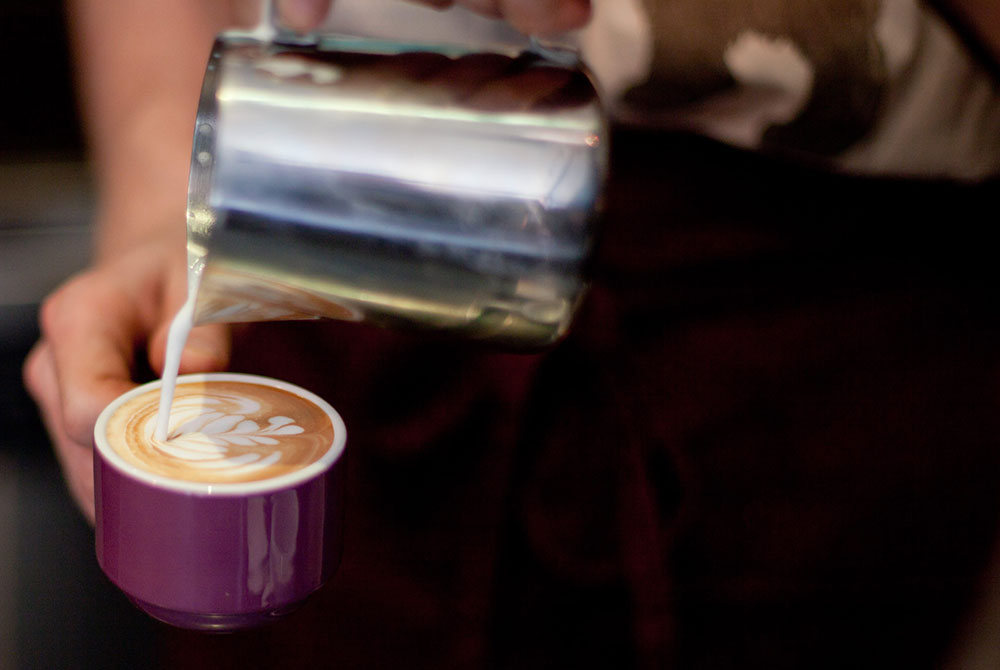 3:00 pm — Caffeine Fuel. Before you do anything, you'll want coffee. No one does it better than Third Rail. You'll often find Carlos bartending at As Is (more on that later) after his shifts at Third Rail. Get a cortado, maybe a pastry or muffin, and be on your way.
A-1 Record Shop
439 E 6th St | (212) 473-2870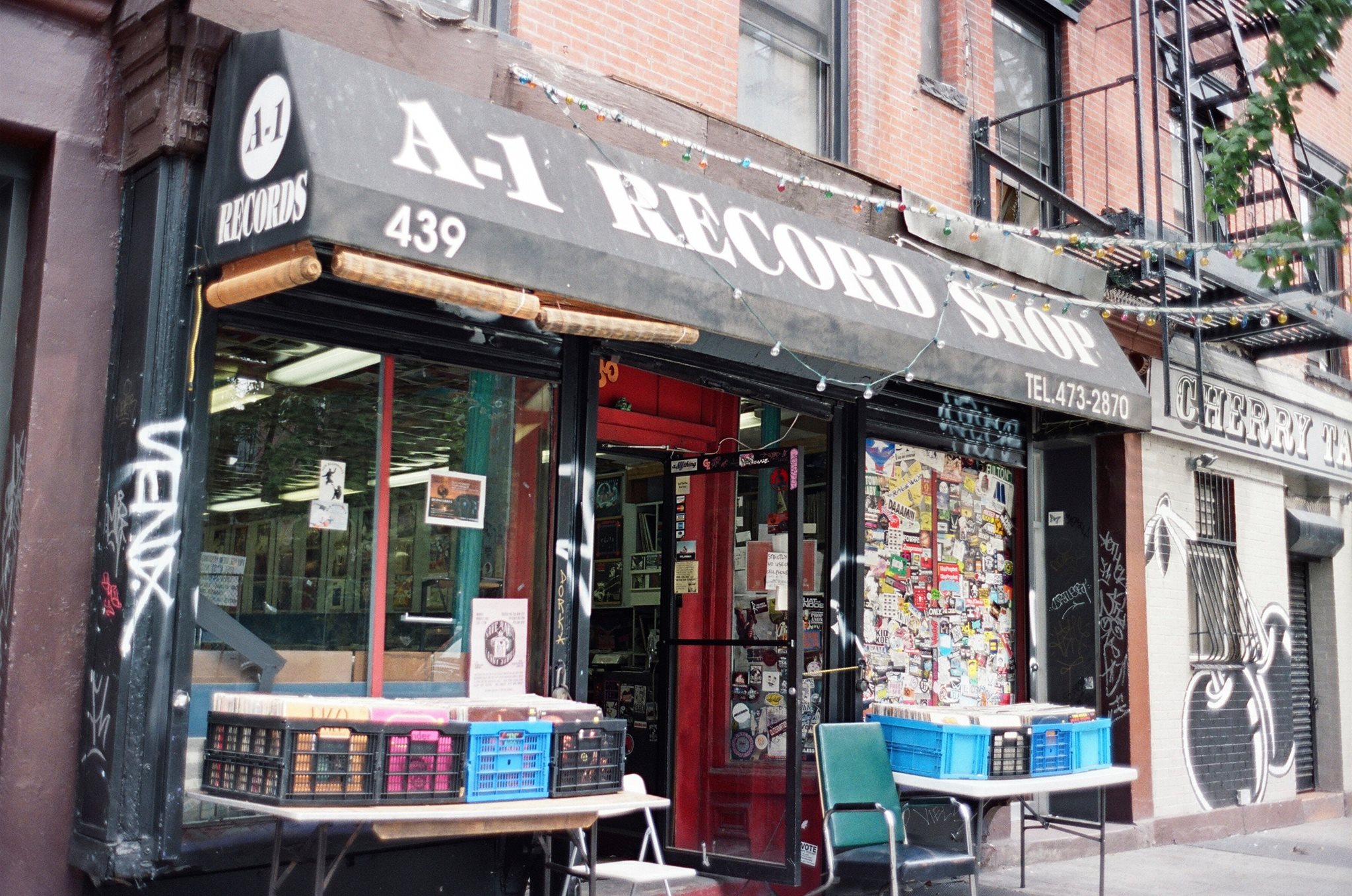 4:00 pm — Good Tune Alert. Kick off your big NYC weekend crate-digging at one of the best record stores in the city. There's an unending selection of rock, jazz, soul, and hip-hop. Say hi to Bon Appétit's Alex Delaney if you see him there.
Proletariat
102 St Marks Pl
5:00 — Pre-dinner Drinks. After you've found a few records, walk around the block to the Proletariat, one of our favorite beer bars in the city. You'll find great beer on tap, and a grungy — but welcoming — atmosphere in the narrow bar. The staff is well-versed in beer and the bar won't be too crowded early in the evening.
Ivan Ramen
25 Clinton St | (646) 678-3859
6:30 — Slurp. A short walk from Proletariat is Ivan Ramen, my favorite ramen spot in the city… which happens to stock one of the more impressive beer lists around. Make sure to call ahead to reserve a table, and come hungry–this isn't light fare. Go for a few starters like pork buns, Japanese fried chicken, or the kyuri pickles before settling on a bowl of ramen. Splurge for a bottle from the cellar or get whatever's pouring on draft, it's going to be good.
La Contenta
102 Norfolk St | (212) 432-4180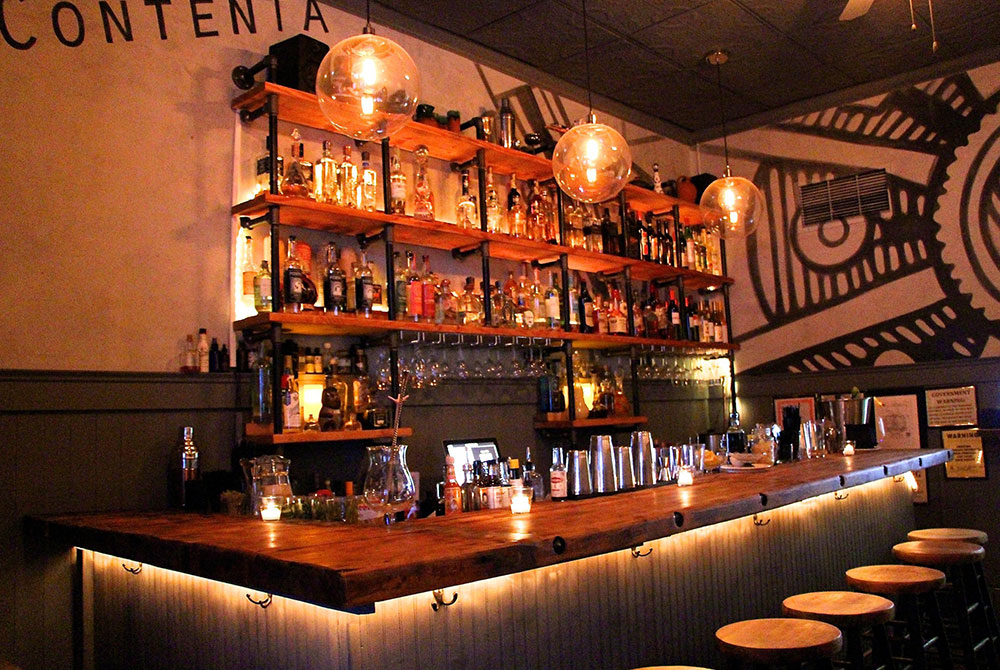 9:00 — Mezcal. Head a few blocks down to one of my favorite Mexican restaurants in the city. It's a blink-and-you'd-miss-it type of restaurant tucked away on Norfolk St. There's hardly any space at the bar, but the food is delicious and the bar is stocked with an insane collection of mezcal and tequila. If you have any appetite left after ramen, get a few bites and order a mezcal cocktail or two.
Blind Tiger
281 Bleecker St | (212) 462-4682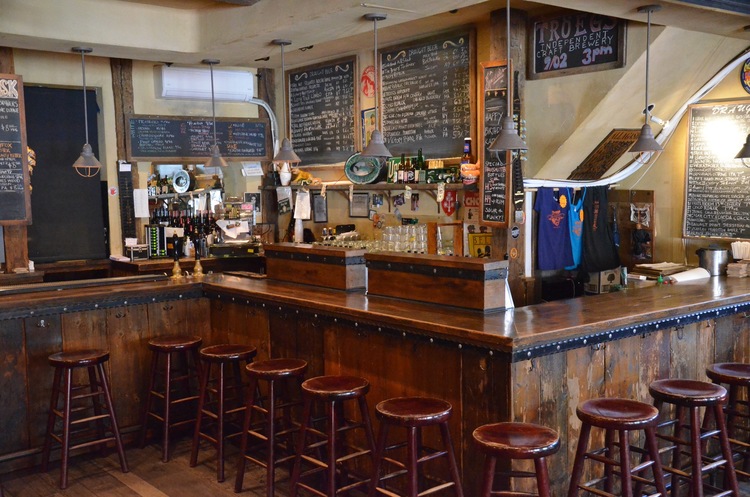 10:00 PM — Closing time. Take the F or M across town and spend the rest of your night at Blind Tiger, the OG craft beer bar in New York City. Enjoy great beer and great company in the tiny digs of this West Village staple.
Saturday
Line Bagels
476 Smith St | (718) 422-0001
8:00 AM — That Line Life. If you're a juice boi, Saturday mornings in New York are about one thing: Other Half can releases. Releases start at 10:00 am at the brewery, so you're going to want a quick bite to go–something you can munch on while you're waiting in line. Luckily, Line Bagels, a no-frills deli and bagel shop, is just down the street. Get a cup of coffee and an egg sandwich to go.
Other Half Brewing
195 Centre St | (917) 765-6107
10:00 AM — Hypebeasts. It's the moment you've been waiting for. You've been standing patiently on that Other Half juicy IPA release line all morning and now you've got your haul. Hang out in the taproom for a little bit and enjoy a morning beer. You've earned it.
Gold Star Beer Counter
176 Underhill Ave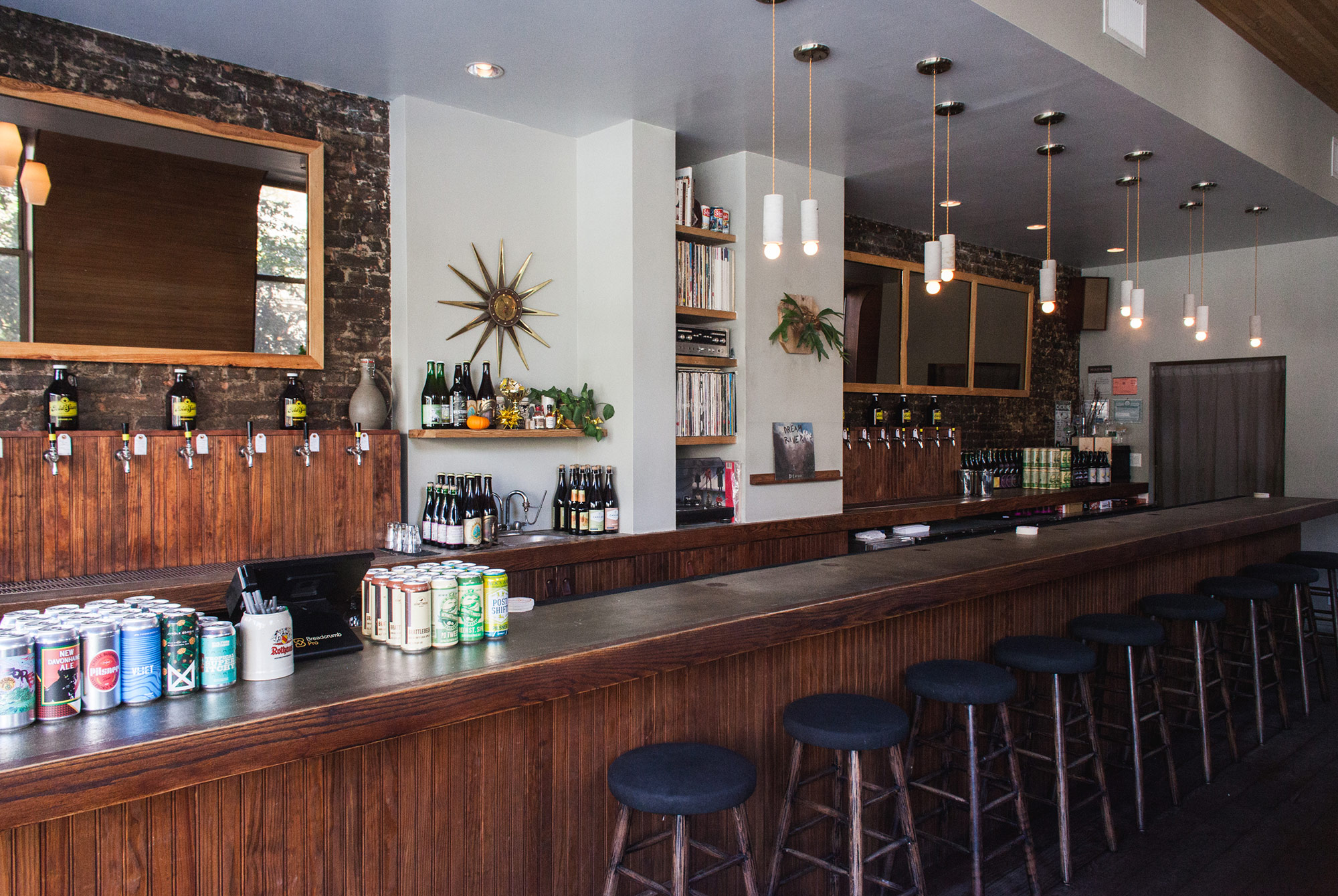 12:00 PM — Cozy vibes. Make your way to Gold Star Beer Counter, my favorite bar in the city. Gold Star screams cozy, with records playing, plants hanging in the window, and delicious beer flowing. Camp out here for the afternoon with a sandwich (salami picante is my go-to) and a charcuterie plate. Bonus points if you bring that record you bought at A-1 to show Josh van Horn, Gold Star's owner.
Threes Brewing
333 Douglass St | (718) 522-2110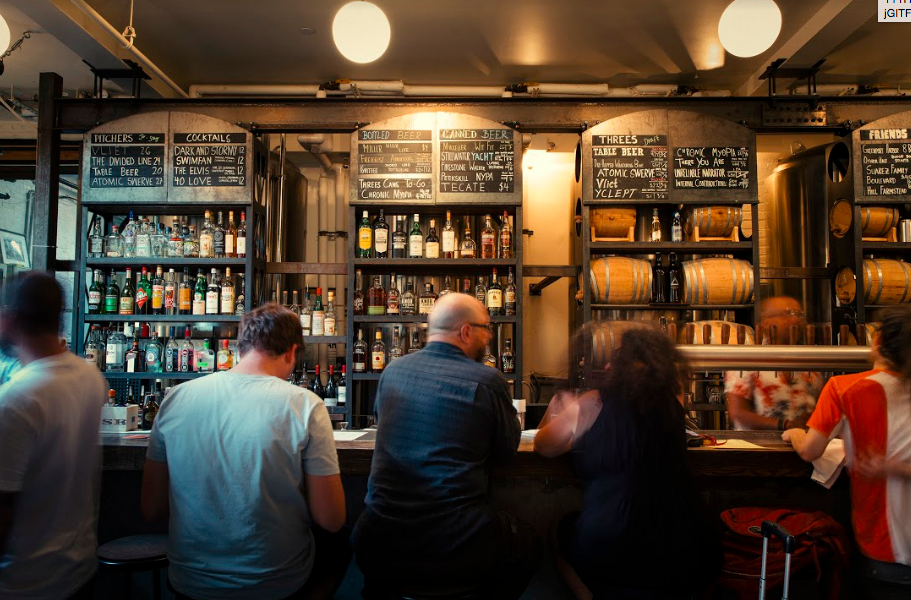 4:30 PM — NYC's Best Brewery. Threes Brewing is a bit of a walk from Gold Star, so pick up an ice cream cone from Blue Marble next door (weather permitting) and head to Threes, my favorite brewery in the city. Threes Brewing has consistently managed to nail a variety of styles from juicy double IPAs to delicate pilsners. You'll find plenty of Threes beer at the taproom as well as exciting draft options like Suarez, Hudson Valley, and more. Once you've worked up an appetite, get something from the Meat Hook (the on-site restaurant). You won't regret it. If you feel like you need a caffeine boost, hit the coffee shop upstairs on your way out.
Coming Soon NYC
37 Orchard St | (212) 226-4548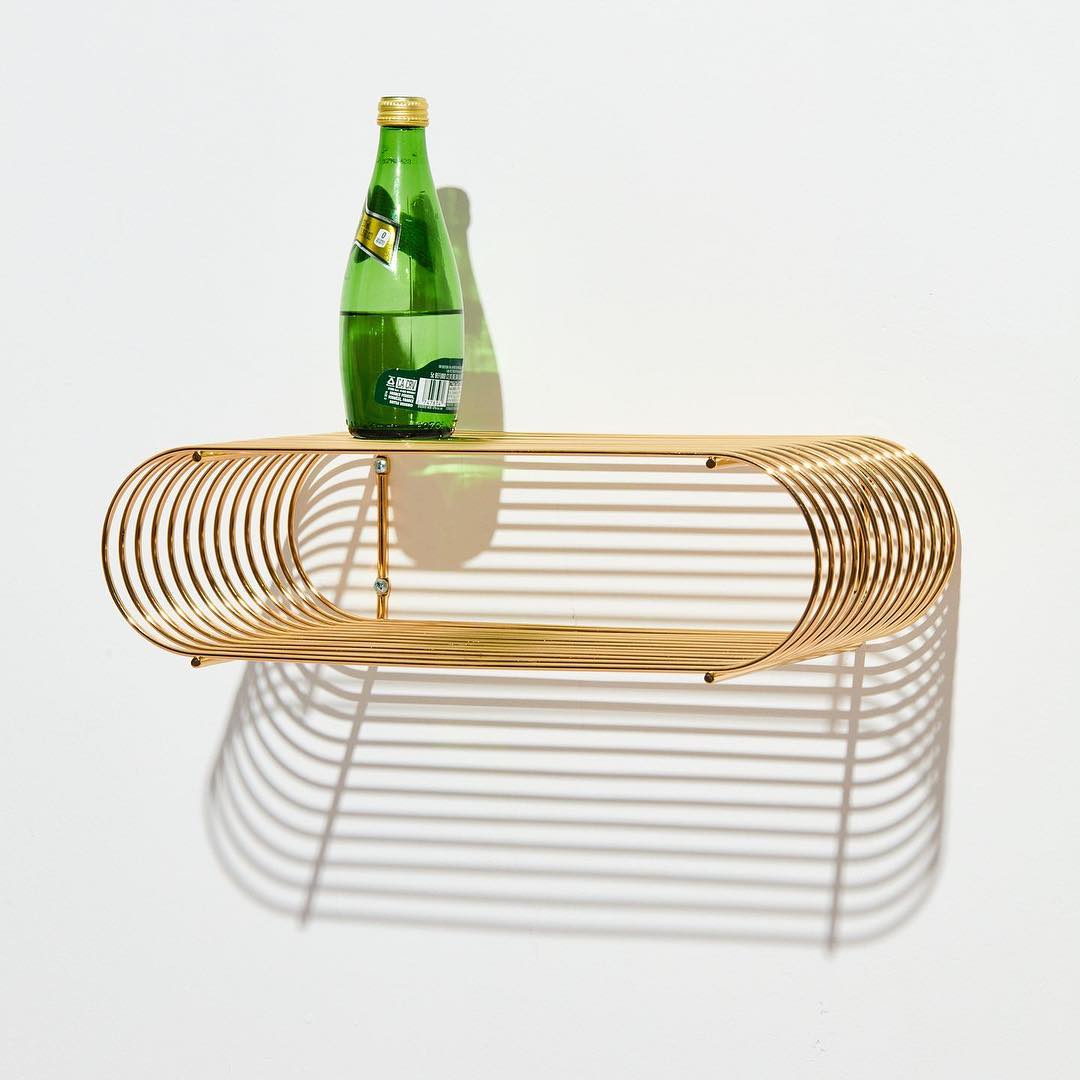 6:30 PM — Sexy Art Deco. Take a quick look through one of our favorite design studios in New York. Funky retro furniture and accessories have a modern sensibility at Coming Soon. Sure, most of the stuff is out of our price range, but it's fun to imagine filling our Upper East Side office with boob flower vases, curved shelves, and pastel rugs. Also, giving their Instagram a follow was one of my best decisions.
Scarr's Pizza
22 Orchard St | (212) 334-3481
7:00 PM — Pizza and Wine. Just down the street from Coming Soon is one of my favorite pizza place in New York. A slice at Scarr's is simple and uncomplicated, yet complex and delicious. You've just got to trust me. Go for a couple slices or a whole pie (skip the personal pie) and settle into a booth in the retro wood-paneled seating area. You can order a beer if you want, but I'd recommend splitting a bottle of natural wine with friends.
LOIS
98 Avenue C | (212) 475-1400
9:00 PM — More Wine. We're keeping the wine theme going here and sending you to our favorite wine bar in NYC. LOIS is about a mile from Scarr's, so walk or grab an uber. You'll find great natural wines on tap and some delicious bar snacks. And if you get tired of wine, just head next door to ABC Beer Co.
Sunday
Toby's Estate Coffee
125 N 6th St | (347) 586-0063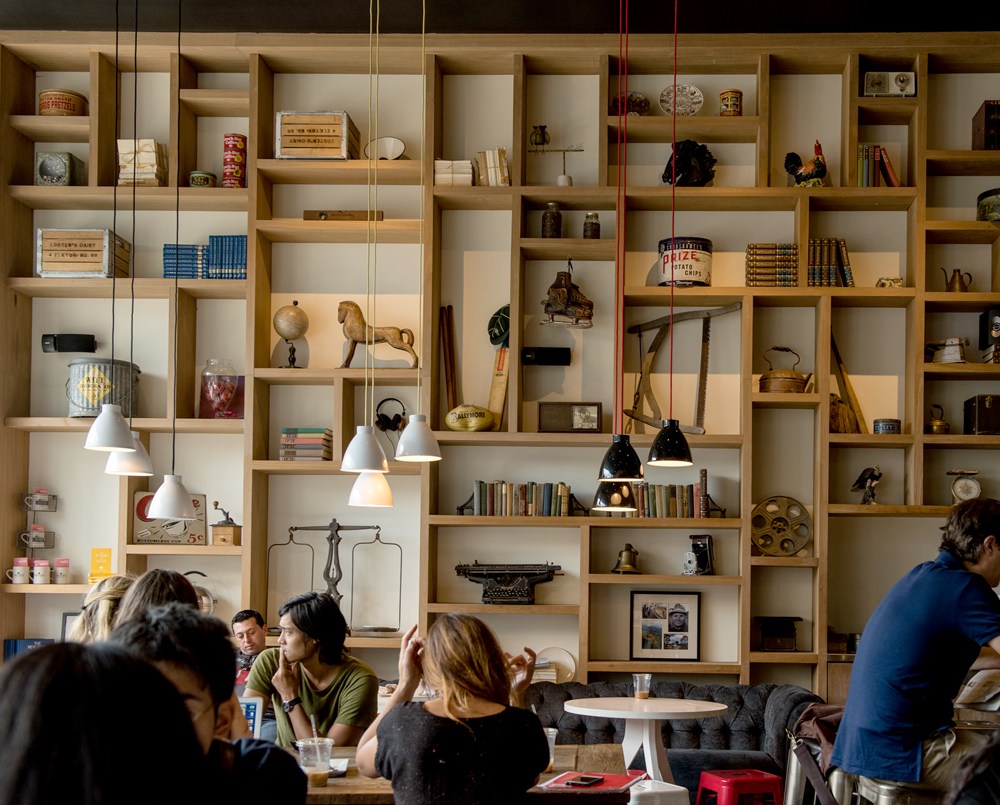 10:00 AM — Serious Coffee. Toby's Estate is serious about coffee. The flagship location in Williamsburg serves as the coffee shop's roastery and also houses their brew school. Swing by for a carefully prepared espresso or an invigorating drip coffee and a breakfast sandwich.
Tørst
615 Manhattan Ave | (718) 389-6034
12:00 PM — THE NYC Beer Bar. This is the place to get beer in New York City. Sure, everyone recommends Tørst, but there's a good reason. Stop by for lunch and a few beers. If you need time to kill after coffee, walk a few blocks to Captured Tracks to sift through new releases from the indie label or the stacks of vintage records.
Beer Street
413 Graham Ave | (347) 294-0495
2:00 PM — Cozy Vibes Pt. 2. After a few beers at Tørst, we're going to send you down to Grimm and Interboro, but on your walk there, you should stop into Beer Street, founded by NYC beer legend Cory Bonfiglio. The bar is tiny, but comfortable and the taplist is extremely well curated. Stop in and tell Cory we say hi.
Grimm Artisanal Ales
990 Metropolitan Ave | (718) 564-9767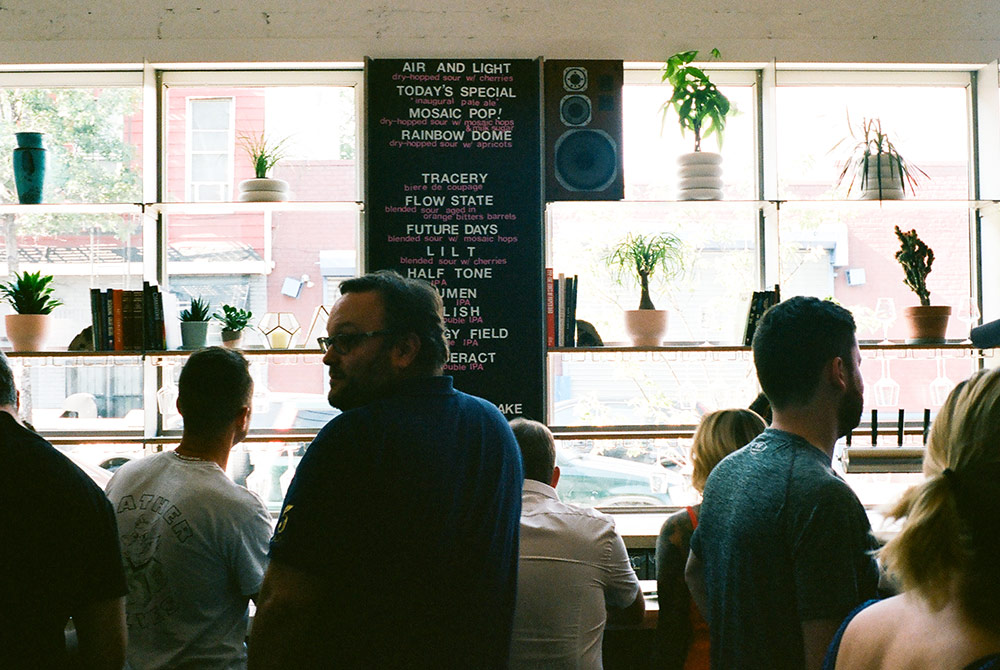 3:00 PM — 70s Plant Culture. Check out Grimm's sleek new taproom, replete with succulents, books stacked neatly behind the bar, and natural light streaming through the windows. If you're feeling hungry, order a snack from Samesa in the taproom while you enjoy a few glasses of a fresh IPA or barrel-aged sour.
Interboro Spirits & Ales
942 Grand St | (877) 843-6545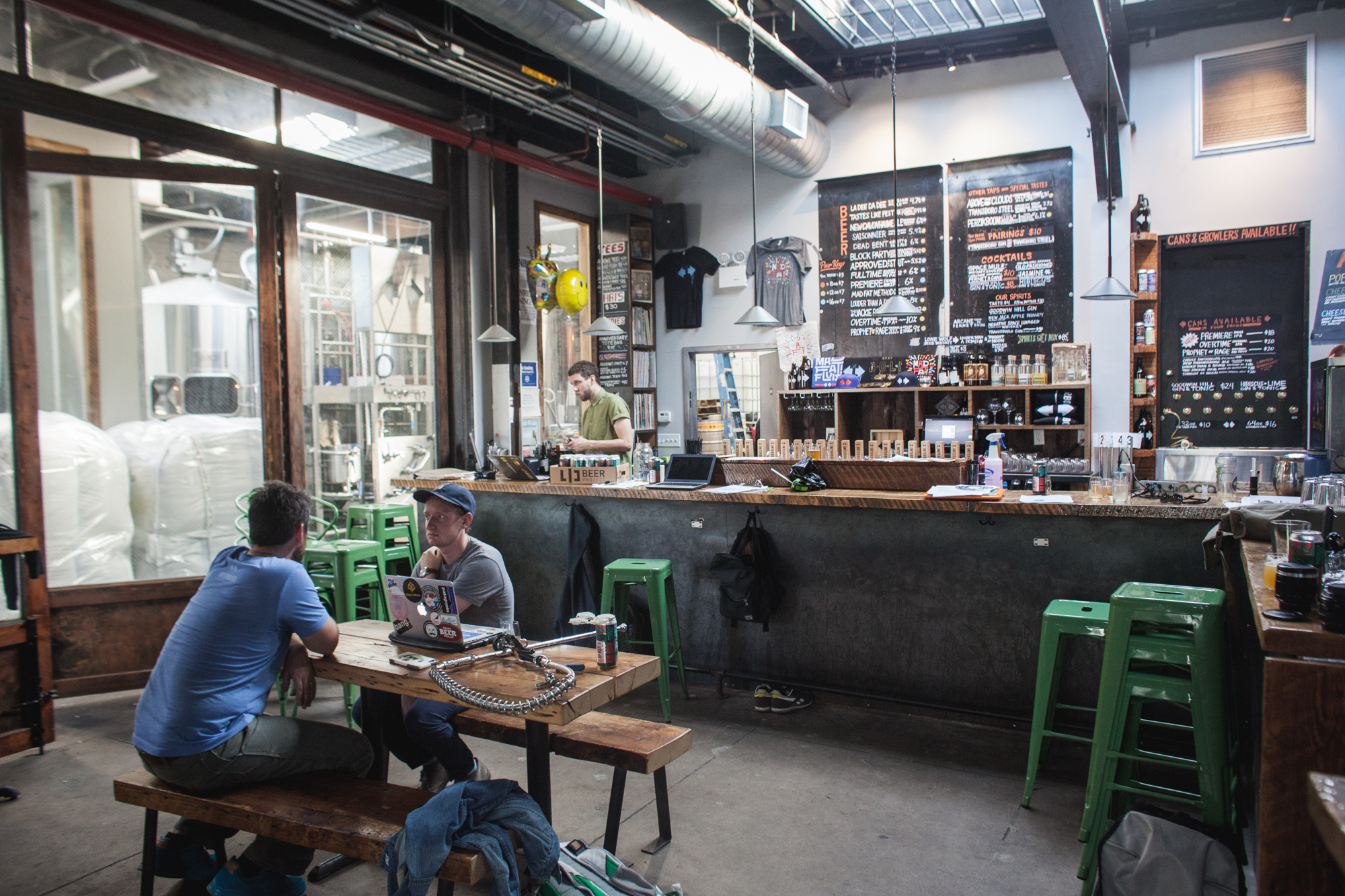 4:00 PM — Run the Beers. Finish off your Williamsburg beer crawl at Interboro with hip hop-inspired beers and canned cocktails. Interboro's DIY, industrial taproom is comfortable and full of delicious brews.
As Is
734 10th Ave | (646) 858-1153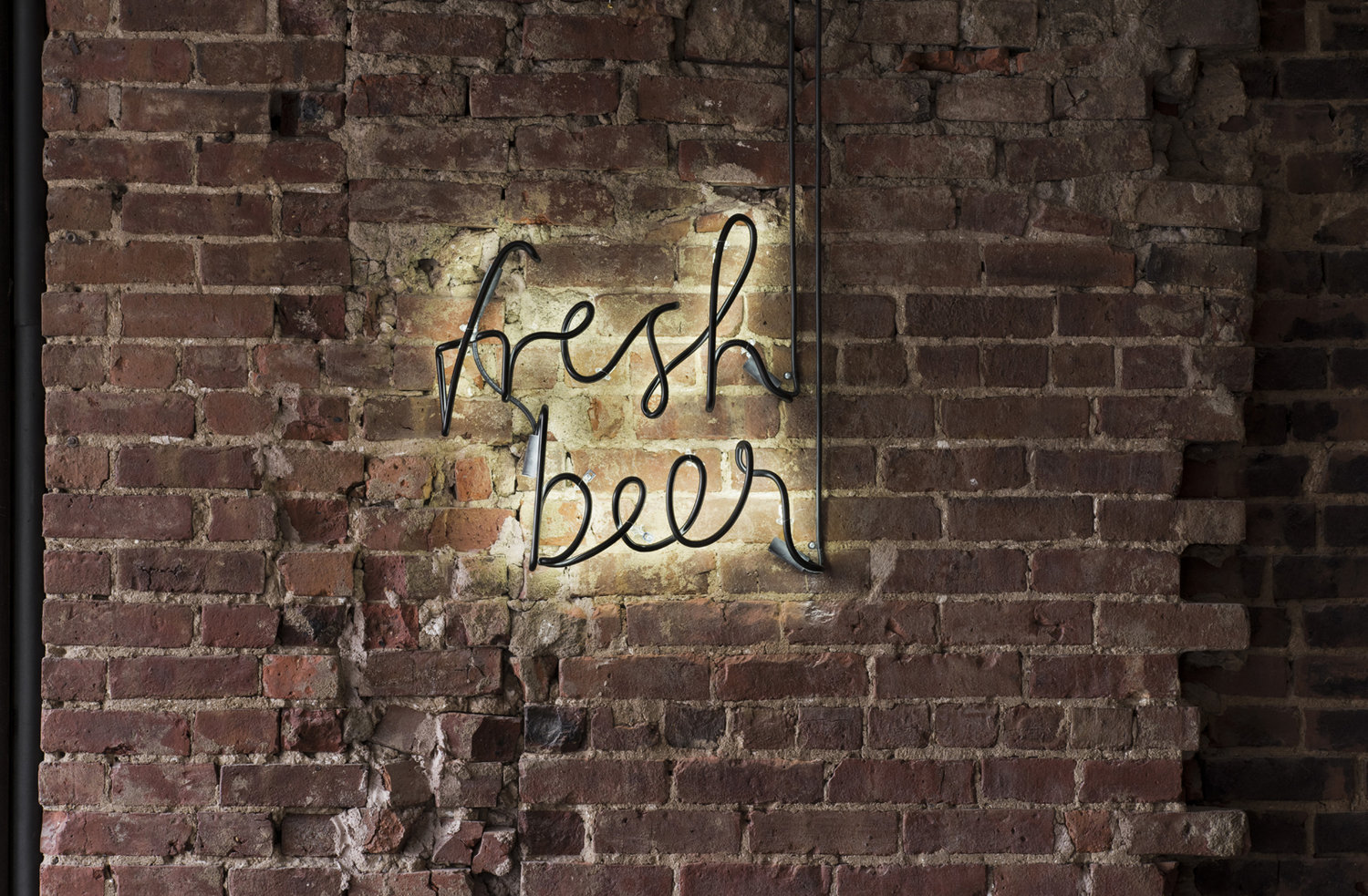 6:00 PM — Fresh beer. Close out your New York City beer-fueled weekend at one of our favorite spots in the city: As Is. The Hell's Kitchen bar is usually calmer on Sunday afternoons, so enjoy a few beers at the bar or go for a rare bottle from their extensive bottle list. Get yourself some tacos or a chicken sandwich and relax for the evening, you've conquered New York City.
Editor's Note: Benjamin Pratt, one of the co-founders of As Is, is Hop Culture's Photography Manager
Liked this article? Sign up for our newsletter to get the best craft beer writing on the web delivered straight to your inbox.