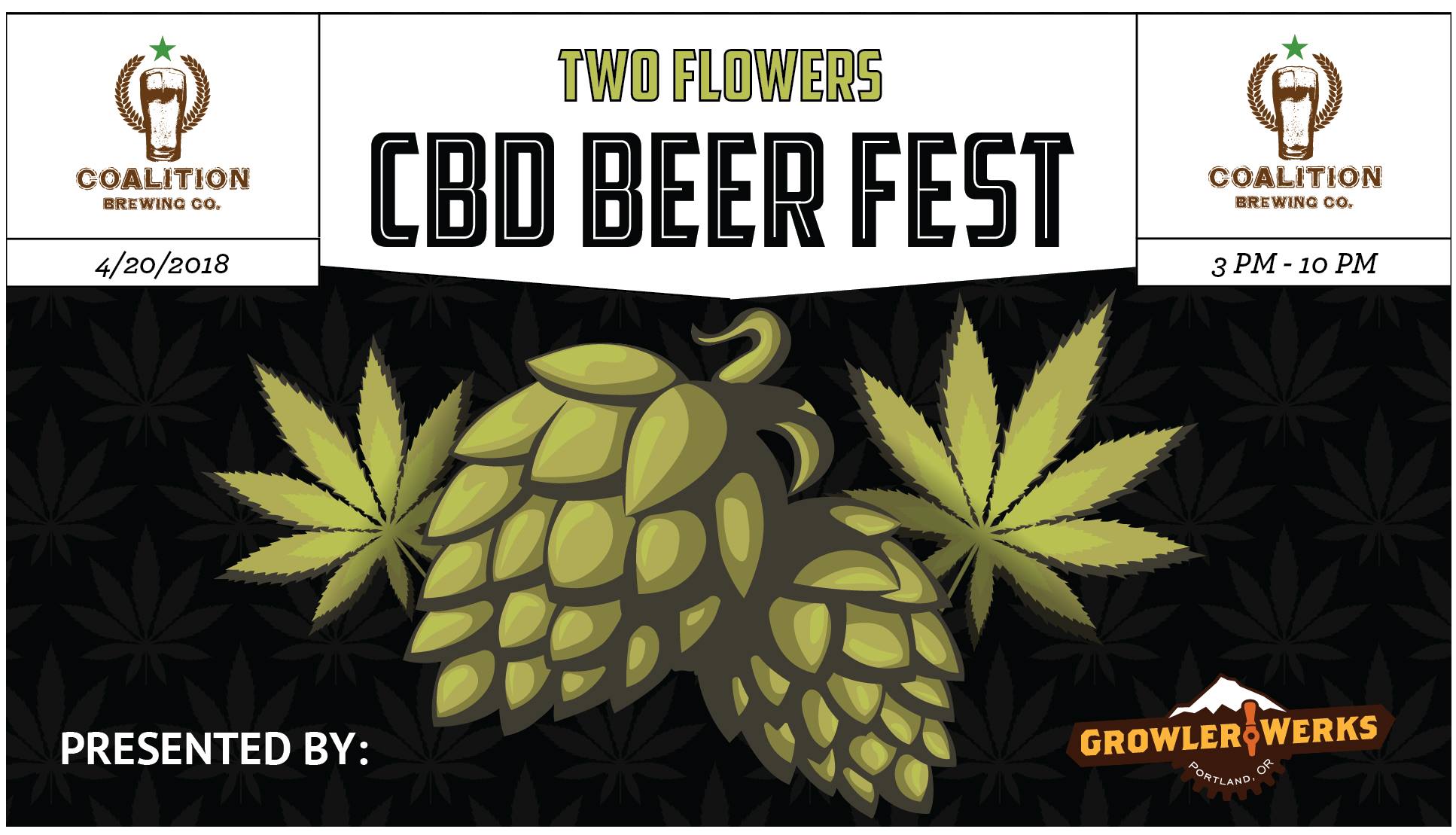 If you're itching to celebrate both weed and beer on 4/20 (aside from scoring some Hop Culture merch), then look no further than Coalition Brewing's Two Flowers CBD Festival on April 20, presented by GrowlerWerks. The event will feature a lineup of CBD beers, including Coalition's "Ensemble" collab with True Terpenes, highlighting OG Kush terpenes in the beer.
After a special toast at 4:20 pm (nice), there will be a panel discussion featuring leaders in the CBD and hemp industries like Anna Symonds of CBD Certified & East Fork Cultivars (CBD Education), Courtney Moran from Earth Law (Hemp Lobbyist), Leah Mauer of The Weed Blog (Community and Advocacy), and Jason Calderon at West Daily (Working with Hemp in Clothing).

The marijuana plant (Cannabis sativa) and the hop plant (Humulus lupulus) are indeed very closely related. If you've taken a big whiff of an IPA and noticed a particularly dank, weed-like aroma, this would explain it. The fact that these plants are basically cousins has spurred brewers, professional and hobbyists alike to produce CBD-infused beer, like the beer available at the Two Flowers Fest.
Alongside some dank beer from Coalition Brewing, there will be a terpene sensory station provided by True Terpenes and some delicious food provided by The Jamaican House.