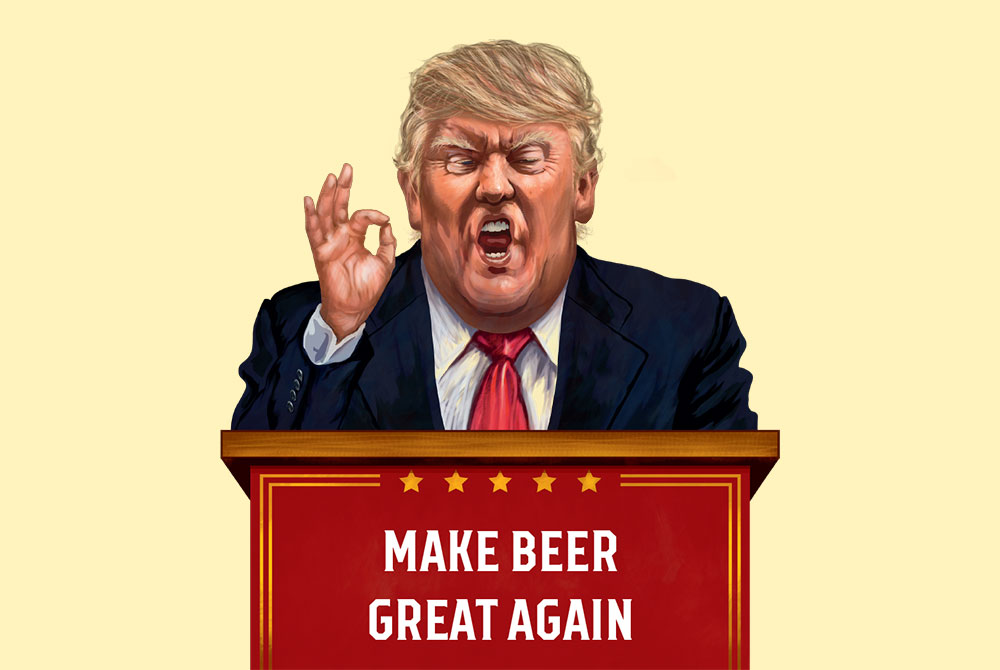 Toronto craft beer brand Northern Maverick has launched a new beer that's sure to start a conversation — or a debate — wherever one of the eye-catching 16-oz. cans is cracked.
Fake News Ale was created "to offer a respite from the bleak political developments of late, an easy-drinking beer that lends itself to long discussions over world events with friends," the company said in a release. The label is adorned with a colorful sketch of President Donald Trump making what we can only assume is a forceful point about something very important.
The company will donate 5 percent of the proceeds from every can sold of Fake News Ale to reverse a soon-to-be-named "questionable policy" voted on through a poll on its website. Sadly, the sessionable, 5% ale is only available in Canada.
"With tongue firmly in cheek," the company said, Fake News Ale is said to pair particularly well with "small hands, striking comb overs, HUUUGE egos and all things Mexican."
Fake News Ale is the first beer in the brand's forthcoming Charitable Series, a show of solidarity for "our American neighbours in their time of need for beer."