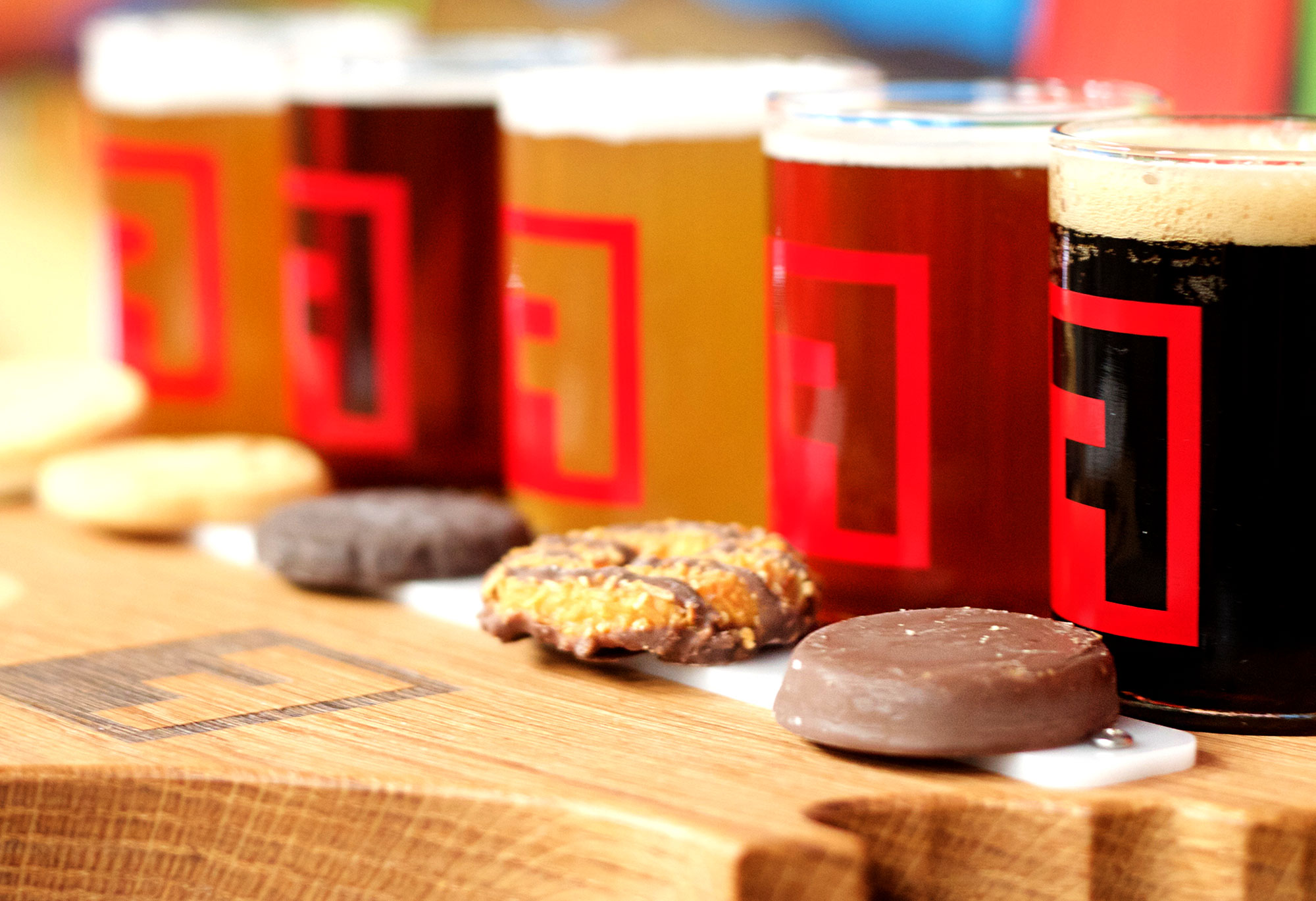 Beer? Yes. Girl Scout Cookies? Absolutely. Together?
We all know the time of year. Maybe your New Year's Resolution diet is still holding up, maybe it's long forgotten. Regardless, we all fold in the presence of Girl Scout Cookies, which wreak havoc on waistlines across America between January and April. Whatever your taste, there's one for you. And surprisingly, they can get even better.
Each year around this time, Fullsteam Brewery of Durham, North Carolina, holds weekly events featuring Girl Scout Cookie flights — five of their locally sourced beers uniquely paired with five of the signature cookies you know so well.
Not convinced? Give one (or, ahem, all five) of the combinations below a go. If nothing else, you're still drinking beer and eating cookies.
Cookie: Lemonades
Beer Style: Pale Ale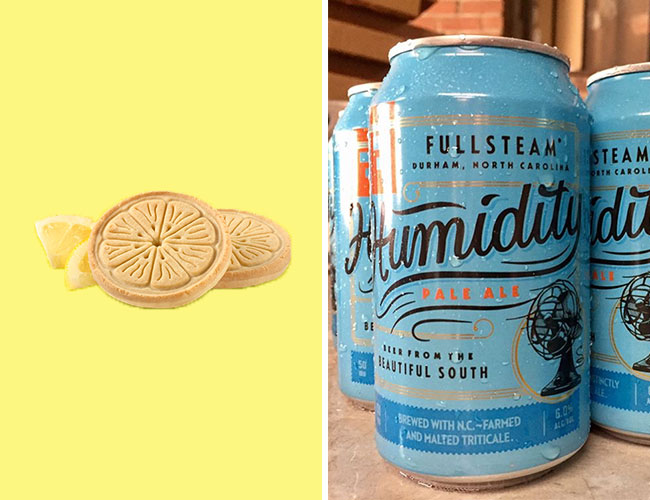 These two are a year-round Southern combination that never goes out of style. Humidity is a modern pale ale that's hazy and slightly sticky — a perfect complement to the tangy shortbread cookie.
Best Widely Available Options:
Sierra Nevada, Pale Ale
Oskar Blues, Dale's Pale Ale
Half Acre Beer Co, Daisy Cutter Pale Ale
Founders Brewing, Mosaic Promise
Deschutes Brewery, Mirror Pond Pale Ale
Cookie: Shortbread
Beer Style: Kentucky Common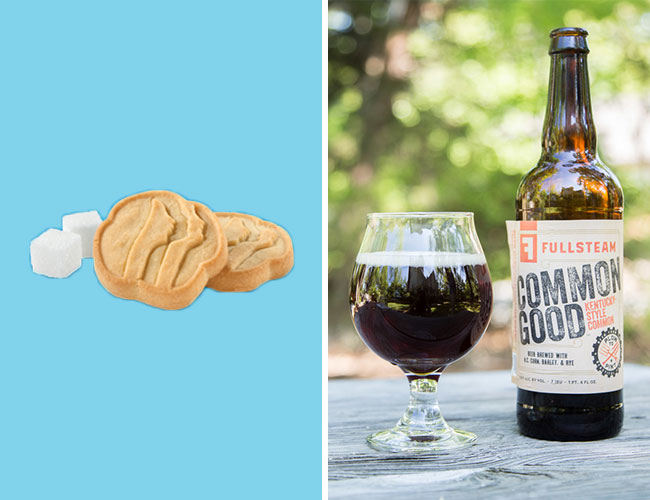 The tart apple notes of the Kentucky Common are perfectly tempered by the sweet, buttery crisps of the shortbread cookie. The tart and smooth sour mash dark ale is 95% locally sourced and aged briefly in oak. You'll get every bit of that when you try one after the other.
Best Widely Available Options:
Anchor Brewing, Anchor Steam Beer (for another worker's common)
New Belgium, La Folie (for another sour, wood aged ale)
Cookie: Caramel Delights
Beer Style: Winter Warmer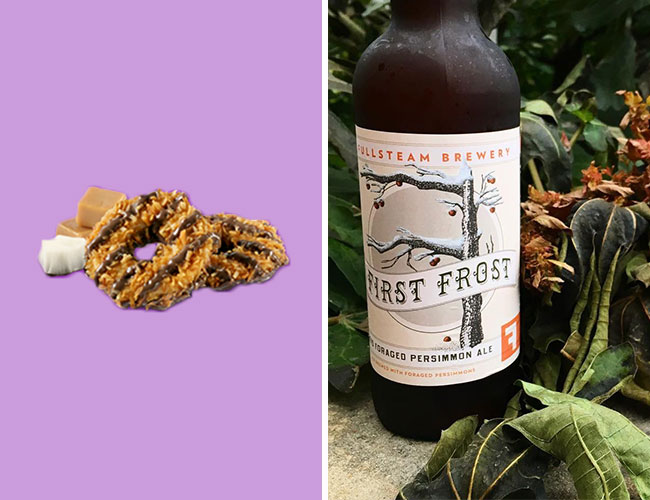 The caramel adds a rich extra flavor to this malty winter ale. The heavy use of sweet and savory persimmons (translation: "fruit of the gods") in the First Frost plays well with the sweet coconut of the cookie.
Best Widely Available Options:
Great Lakes Brewing, Great Lakes Christmas Ale
Deschutes Brewery, Jubelale
Anderson Valley Brewing, Winter Solstice Seasonal Ale
Anchor Brewing, Christmas Ale
Thirsty Dog Brewing, 12 Dogs Of Christmas Ale
Cookie: Thin Mints
Beer Style: Witbier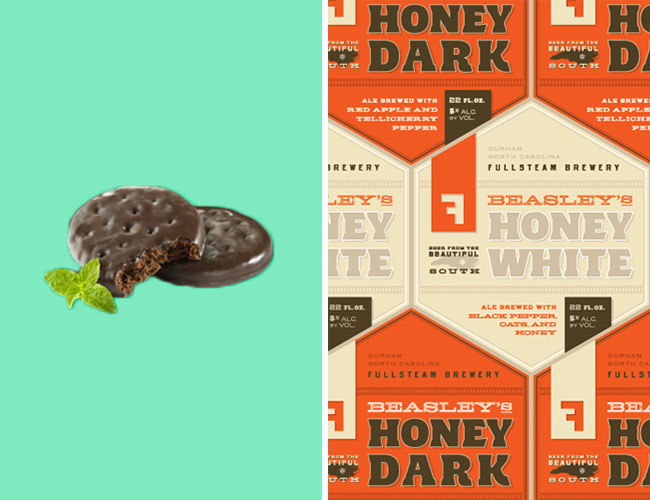 Perhaps the most surprising combo of them all. Brewed with North Carolina honey, oats, and Tellicherry black pepper, Beasley's Honey has bright fresh cracked pepper that bridges the cookie's intense mint. Seriously, it's not nearly as strange as it sounds.
The Best Widely Available Option:
Allagash Brewing, Allagash White
Cookie: Peanut Butter Patties
Beer Style: Porter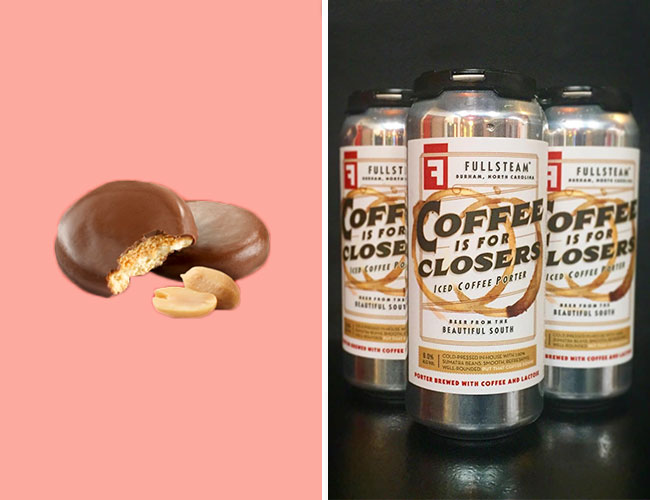 The classic coffee and cookies combo remixed with a modern twist. Coffee is for Closers is made with coffee beans, chocolate, and malt. The dark style of the beer pairs nicely with intense, nutty flavor of the cookie.
Best Widely Available Options:
Deschutes Brewery, Black Butte Porter
Anchor Brewing, Porter
Founders Brewing Co, Porter
Great Lakes Brewing Co, Edmund Fitzgerald
Maine Beer Co, King Titus