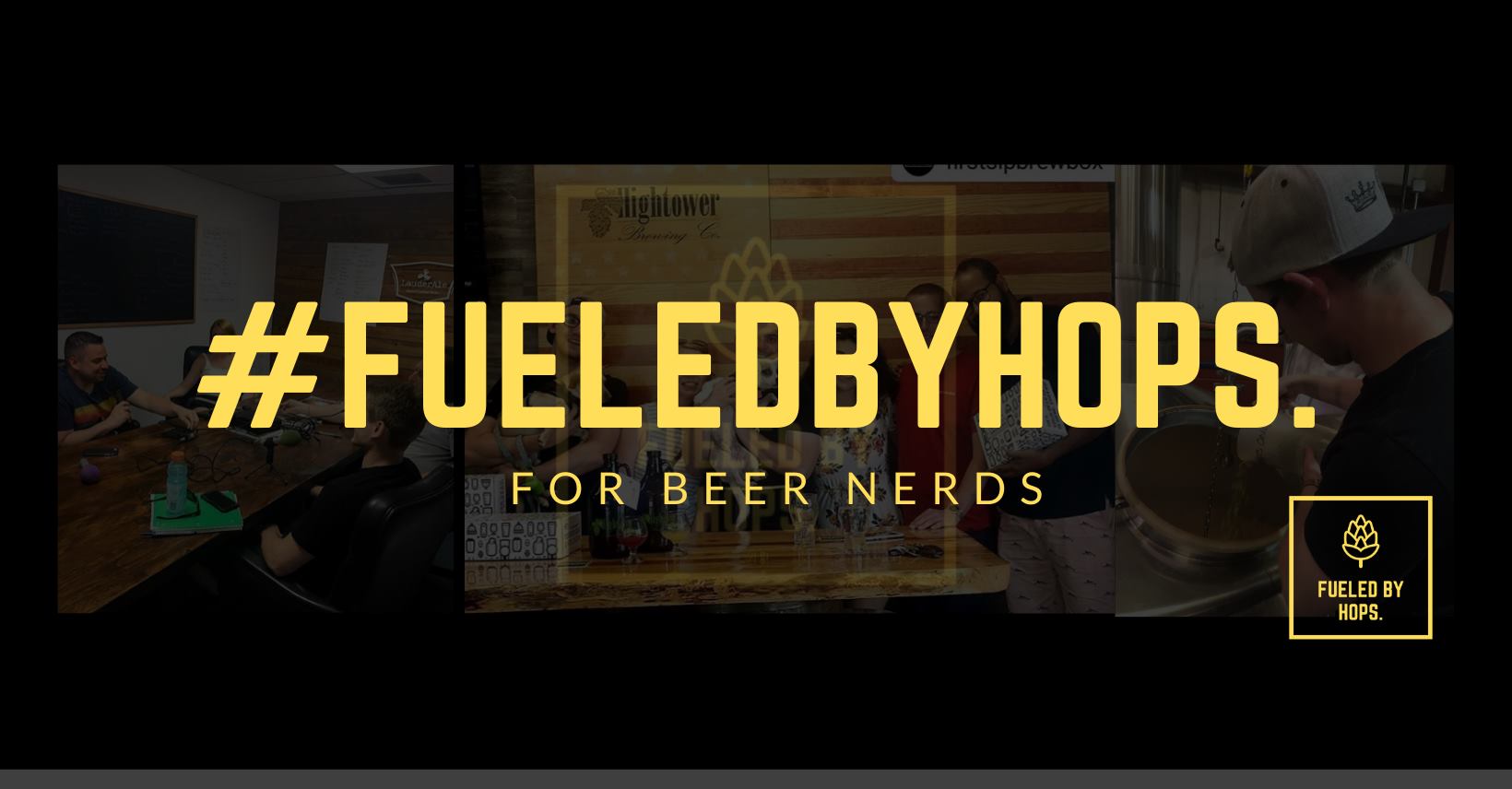 On March 14th, a new craft beer festival comes to Pittsburgh: FueledFest412. The event is produced by Pittsburgh-native Ryan Galiotto and Facebook group Fueled by Hops, a good-vibes-only online community consisting of mostly Pennsylvania and Ohio-based beer drinkers.
FueledFest412 is unique in that it evolved from a Facebook group, a 1,500+ "community of beer nerds." Online, members are encouraged to post pictures, travel tips, and questions. There's a focus on positivity, with members frequently chiming in to support each other on their beer journeys.
"We wanted to create an IRL experience where the members of the Fueled By Hops community could interact with each other, as well as the many breweries within our group," shares Galiotto. "FueledFest412 encompasses everything Fueled By Hops is about: a great community, positivity, good work, and great beer."
Galiotto's first ever event will take place at Spirit Music Hall. It will feature 20 stellar breweries, several of which have never before poured in Pittsburgh. Most, however, have some connection to the area — and, in turn, the members.
Hightower Brewing from Rayland, Ohio, is one of the pouring breweries, and owner Greg Whiting is one of the Facebook group's active members. Also present will be cult-followed Four Points Brewing from Charleroi, Pennsylvania, (founder Dave Barbe is a member) as well as Abjuration Brewing, a brewery-inside-a-movie-theater in McKees Rocks, Pennsylvania.
One of the most unique features of the event is that it will feature a musical performance from Billy Mays III, son of famed Pittsburgh resident and OxiClean salesman Billy Mays Jr. (yes, that Billy Mays). At the event, Fueled By Hops plans to sell a glass featuring the likeness of Billy Mays Jr., with proceeds donated to The Laundry Project.
As someone who produces events, I'm always glad to see competition enter the Pittsburgh beer market, especially from someone as dedicated to the craft community as Galiotto.
The maturity of a market tends to be correlated with the amount of variety available; in Denver, one of the country's most mature beer markets, I could tell you where to find producers specializing in natural wine, spontaneously fermented sours, oenobeer, and chicha, among others. While I'll always support our hometown heroes, I also appreciate anyone bringing new products and ideas to the city.
Instead of the dime-a-dozen, money-grab events appearing in other cities, FueledFest412 feels carefully designed to gather a community and celebrate a passion. This was the very ethos that launched Hop Culture in 2017.
VIP tickets are sold out, but General Admission and early tickets can be purchased here.
Editor's Note: Hop Culture is a consultant for FueledFest412.
Liked this article? Sign up for our newsletter to get the best craft beer writing on the web delivered straight to your inbox.