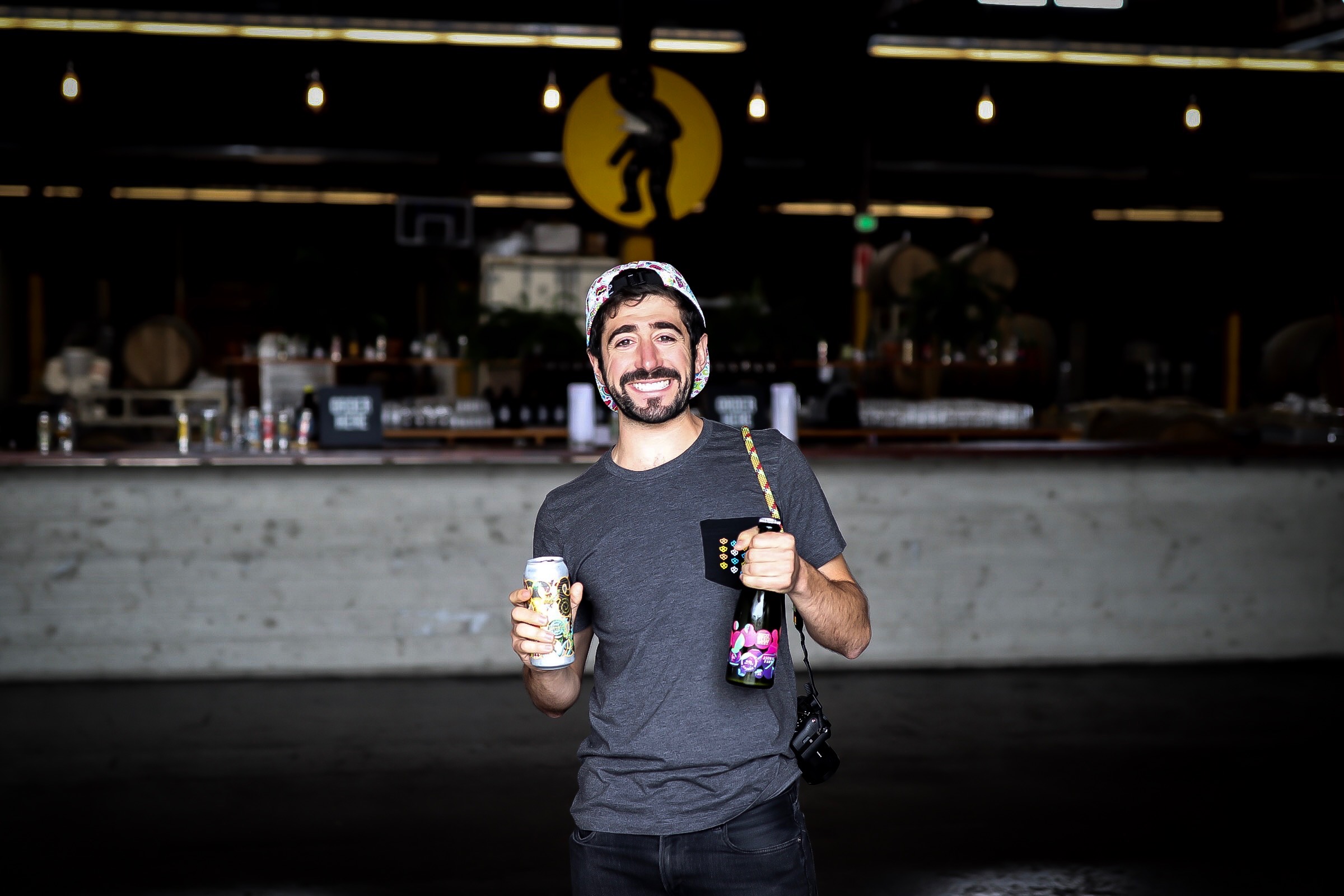 In anticipation of our Pittsburgh festival, Juicy Brews Valentine's Day, we reached out to several local brewers (and our own founder) to get their thoughts on what a perfect day in the 'Burgh would look like. Whether you're looking for a top-notch music venue for a post-fest show or you need something to nurse that hangover on the day after, you won't want to miss everything else that Pittsburgh has to offer. Rest assured, you can't go wrong with any of these suggestions.
Kenny Gould's Day in Pittsburgh
May we introduce you to the mayor of Pittsburgh? There are few people I've met with a greater love for the Steel City than Hop Culture's founder Kenny Gould. Hop Culture was founded in Pittsburgh and we've thrown more festivals in PGH than in any other city. If you've been following along, you'll know that Kenny travels quite a bit but he's always happy to return home. Check out a few of his favorite spots around town!
John A. Paradiso: Where would you send people for breakfast/lunch/dinner in Pittsburgh?
Kenny Gould: For breakfast, I'm hitting Pigeon Bagel. Poppyseed with jalapeño cream cheese and a hot mocha to go, every time. For lunch, I'd check out Bitter Ends Luncheonette or Baby Loves Tacos. And for dinner, it's DiAnoia's or Poulet Bleu — if you can get a reservation. I've tried both of those places for special occasions lately and they've absolutely blown me away. For something more casual, check out Cinderlands Warehouse. Another one of my favorite spots is Chengdu Gourmet, which is BYOB. Make sure you get the hot dumplings in chili oil.
JP: Any must-see attractions?
KG: Everyone loves a visit to Mt. Washington, with its breathtaking 180-degree view of the skyline. Pittsburgh sports are second to none (well, except the Pirates) and their respective stadiums rock, too. The National Aviary is in Pittsburgh, and if you're interested in animals, it's a wholesome and extremely educational opportunity to see some incredible wildlife. And I can't leave out Gooski's. Every sticker, slogan, or bit of graffiti in that dive bar is an attraction in itself.
JP: Who's got the best coffee?
KG: Atelier de Fer. Or Arriviste. It's damn close.
JP: Where would you grab a drink on any given night?
KG: Kelly's in East Liberty. Experience the joy of a Pittsburgh Happy Hour, which I think is a large part of the reason cats are always calling Pittsburgh one of the most affordable city's in America. You can also find me meeting friends at Grist House or Dancing Gnome, which are truly two of the best breweries around. Especially in the summer, nothing beats a bonfire outside Grist House's Millvale taproom.
JP: Best concert venue?
KG: My living room.
JP: What's something that's considered a tourist trap but is actually worth going to?
KG: I'm never going to hate on Pittsburgh! Everything in this beautiful city has its own charm — even the kitschy bits. Certainly, The Mattress Factory isn't a hidden gem anymore, but it's still pretty awesome. Plus, if you'll go, you'll have the opportunity to check out Randyland, which is… indescribable? But great.
JP: Favorite hangover food in PGH?
KG: I'm not going to say Pamela's Diner. Damn it. Pamela's Diner. Sometimes you just can't beat the classics.
JP: What's your soundtrack look like for all of this?
KG: Did you know Girl Talk is from Pittsburgh? Wiz Khalifa? The late Mac Miller? If you're trying to break out of the hometown vibe, I've really been digging Bon Iver's new album this year. And if you want to get the party started or otherwise need your ears to bleed, you gotta throw on some Die Antwoord. It's definitely not for everyone.
Liked this article? Sign up for our newsletter to get the best craft beer writing on the web delivered straight to your inbox.