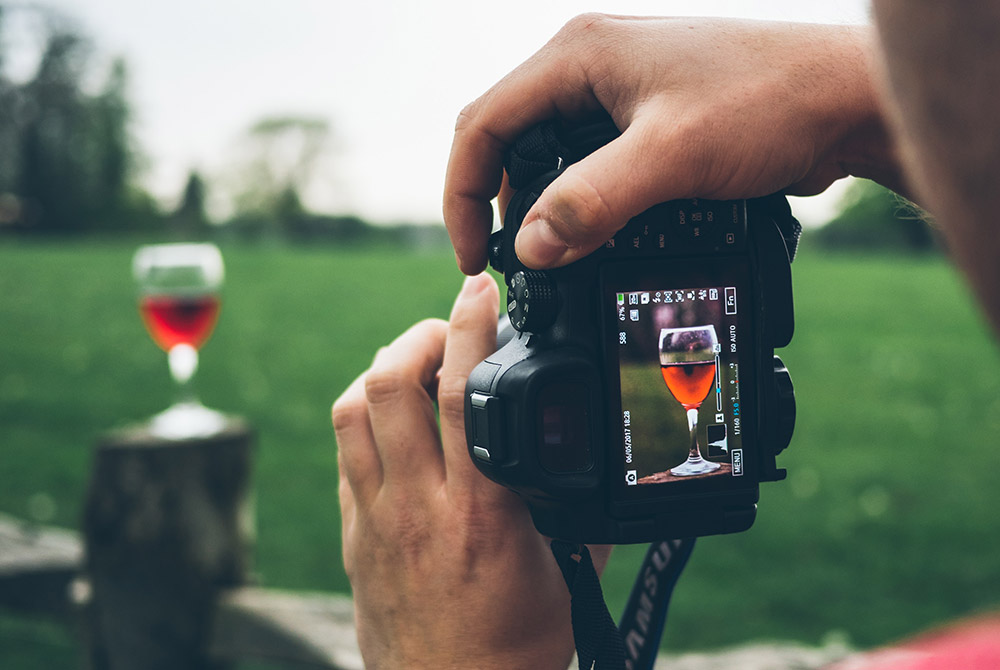 Photography by J. Travis Smith
Modern technology has been a huge boon craft beer. Online beer review sites have changed how people select and buy beer. Social media has elevated beer photography into an art form. Homebrewers can now automate the entire brewing process. Craft beer wouldn't be what it is — for better or worse — if not for tech.
With the holidays fast approaching, it's time to find the perfect gift. Does your best friend homebrew? Is your significant other tired of listening to music off their laptop while you drink? Do you want to step up your photography game? We've got 14 gadgets for the techie beer nerd.
Fizzics Waytap Beer Dispenser
Want to pour draft beer in your own home? Invest in an in-home bar. Or, get the Fizzics Waytap. We tried it out here at Hop Culture and were impressed by how the aroma and flavor improved in beer poured from the Fizzics. It's got a sleek design and doesn't take up too much space. It's a great gift for someone trying to upgrade their beer game.
Beoplay P2
Portable bluetooth speakers are a must-have for any music lover. Whether you're spending a day at the beach, sitting around the campfire, or just hanging out in the backyard, the Beoplay P2 is perfect for bringing your tunes with you. It looks good, sounds great, and is super durable.
Danby Beer Fridge
Any fridge can be a beer fridge, but your roommate or significant other are probably tired of looking for eggs and finding cans of Dancing Gnome. Get a separate beer fridge and store your brews properly.
Grado SR60e
If you're looking to improve your listening experience, then pick up the Grado SR60e. You won't have to break the bank with these Brooklyn-made headphones and your tunes will sound richer and fuller.
Apera pH Pocket Tester
Any serious homebrewer knows how important water chemistry is. Checking pH levels is a critical process in understanding how your final product will taste. There are a lot of options for pH testers but we really enjoy what Apera Instruments offers. The PH60 is easy to use and will help you take your homebrewing to the next level.
Sonos One
The music played from a Sonos One speaker fills a room. If you're cooking, or maybe homebrewing, in the kitchen or working in your home office, you can enjoy top quality music. Plus, Sonos One comes with Amazon Alexa built-in, so you can control your music hands-free.
Nintendo Switch
Bored waiting in line for the latest juicy can release? Bring the Switch with you. Hop Culture's co-founder Travis can't stop playing Super Mario Odyssey.
GrowlerWerks uKeg
The GrowlerWerks uKeg is great for keeping beer fresh and cold on the go. With 8 gram CO2 cartridges you can pour fresh beer wherever you are.
GoPro HERO6
The latest edition of the POV action cam comes with improved quality, a pared-down viewing screen, and voice control. Take a video of the insane lines at your next can release or on your destination craft beer trip.
Sonic Foamer
A good head on your beer is key. Just ask Foam Brewers. When you're at home pouring beer, maintain that foam with the sonic foamer. It's a small, easy to use gadget that produces a small soundwave creating longer-lasting foam.
Pioneer PL-30-K
I'm a big fan of bars and taprooms that'll spin records all night instead of putting a Spotify playlist on shuffle. And if you're interested in busting out your own record collection, you'll need a solid turntable. Pioneer offers record players at all levels and the PL-30-K is perfect for getting started. It's much more affordable, user-friendly, and will bring out the best in your old albums.
Tavour
We were really impressed with Tavour, the curated beer delivery service, when we tried it here at Hop Culture. And they've since updated the mobile app to make ordering beer to your home even easier. It's free to join and you only pay for your beer once you've filled your cart.
Fujifilm X-T2 Mirrorless
While we use a bulky DSLR in the studio, mirrorless cameras are our go-to while out in the field. This is one of our favorites: compact, sleek, and extremely capable. Shoot crisp, clean shots of bright sours or juicy IPAs. Your #beergeek pics will be ready for Instagram.
Pico Pro
Brew beer with the push of a button; it's that easy. Use the pre-portioned PicoPaks full of grains and hops and let the Pico Pro do all the hard work. You can create your own homebrew recipes or use recipes from established breweries like Elysian, Coronado, and Rogue.