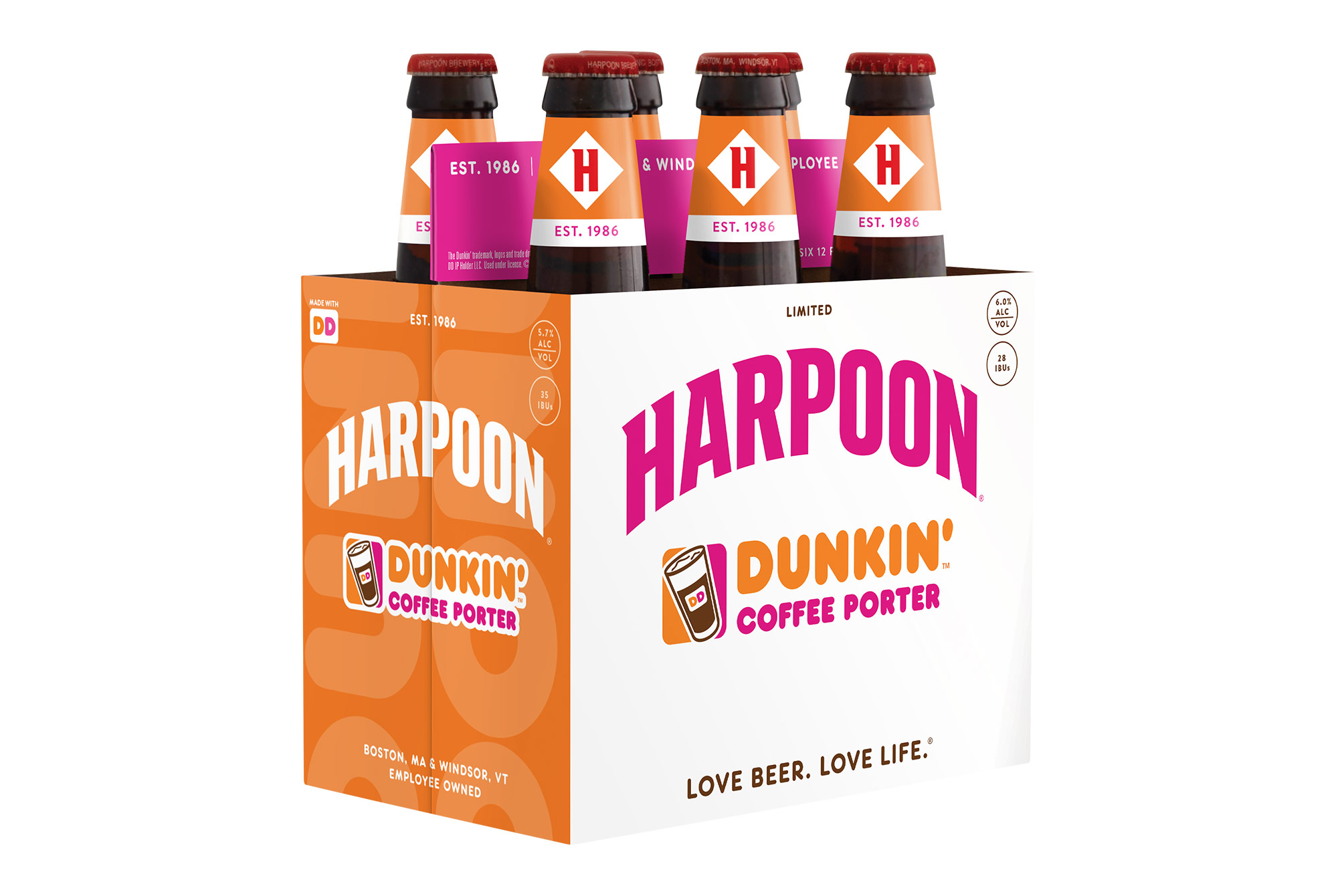 Editor's Note:
Want to drink some beer in Boston? Join us for Spooky Brews at the Cyclorama on October 26th.
For the second year in a row, Boston's Harpoon Brewing Co. has teamed up with the Canton, MA-based Dunkin' (née Donuts) to brew a coffee porter with Dunkin's Espresso Blend Coffee. The collab beer will be available in 12 oz. bottles and on draft across the East Coast.
Harpoon and Dunkin' are Massachusetts-based behemoths in their respective beverage industries. This past year, Harpoon secured the 18th spot as one of the largest craft breweries in the country, according to the Brewers Association, while Dunkin' is well-known as one of the largest coffee and baked goods chains in the world.
Harpoon Dunkin' Coffee Porter at a glance:
Notes of dark chocolate and coffee
Pair with lamb stew, a decadent dessert, or some doughnuts.
6% ABV
"Dunkin' has been there for us since the early days when getting the brewery up and running required a lot of beer, and even more coffee," Harpoon CEO and Co-Founder Dan Kenary shared in a Press Release. "We couldn't think of a better way to pay tribute to the company that's helped fuel our success than to create something special for our fans by combining the taste of their favorite morning brew with one of ours."
If you're looking to get your coffee beer fill, Dunkin' Coffee Porter hits shelves this week.
Liked this article? Sign up for our newsletter to get the best craft beer writing on the web delivered straight to your inbox.