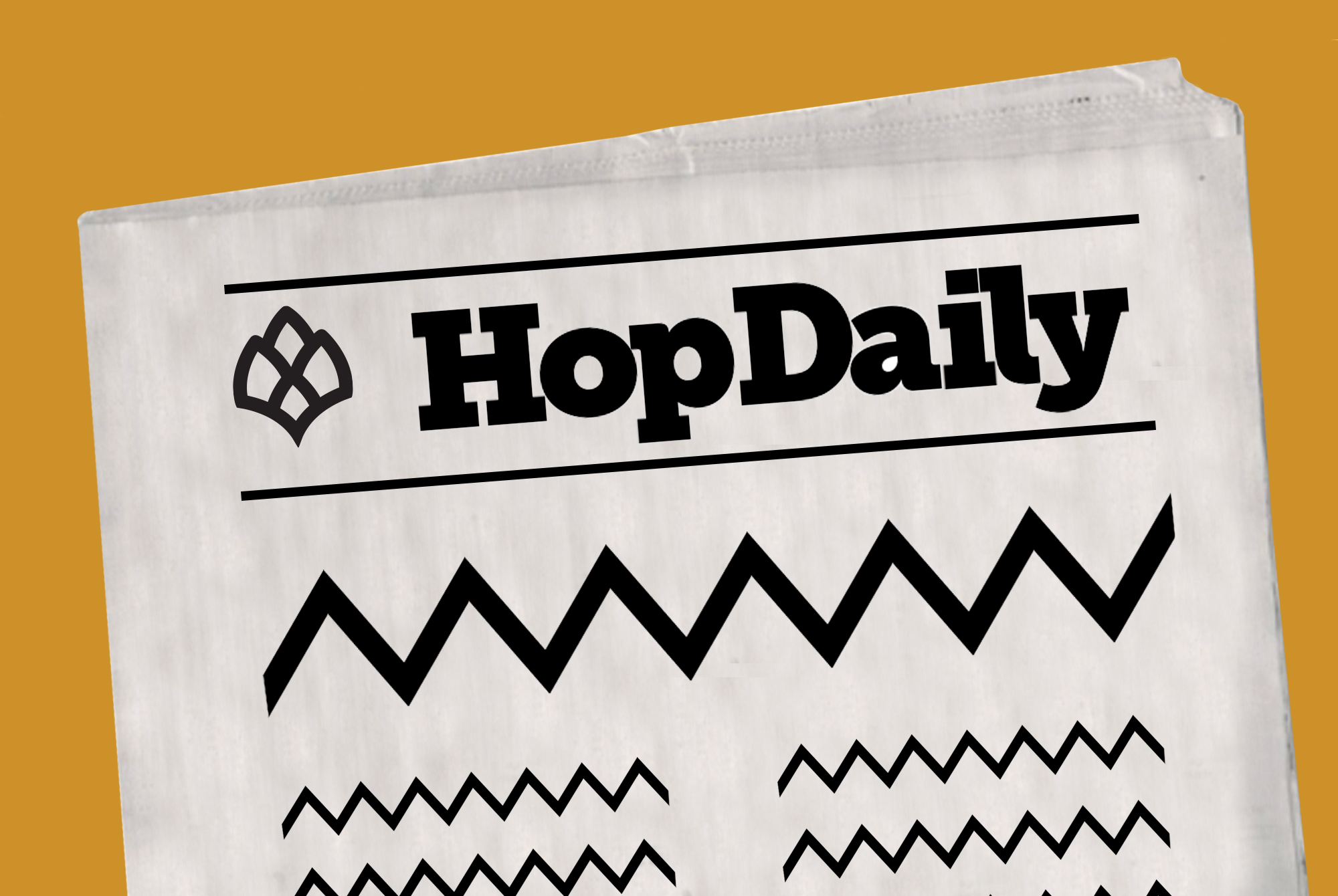 Time For Barleywine

Lucky Labrador Brewing in Portland, Oregon, announced it'll host its annual Barleywine Festival in this March 3-4. They'll have over 20 rotating taps pouring 70 different barleywines, some of which they've kept in their cellar for years.
Dragon Lady

Flying Dog premieres its second craft beer tribute to the civil war: Dragon Lady, named after Dorothea Dix, the first female administrative nurse during the war. Apparently, she was an intimidating woman (hence the nickname.) The beer is a wintergreen saison, which references the wintergreen rubs that were used medicinally during the war.
Kalamazoo Beer Week

Jan 14-21, Kalamazoo, Michigan, will be hosting its 7th annual beer week. 270 events will be held at different local breweries throughout the week, with everything from cooking with beer classes to beer and donut pairings.
Free The Beer

On Tuesday, Pennsylvania lowered regulations on retail beer distributors, allowing them to sell more quantities (six packs, growlers, etc.) as opposed to the cases, kegs and 12-packs to which they were previously limited. Big changes for a state with the most historically restrictive beer laws!
Beer Year

Philadelphia, Pennsylvania, just created its first non-profit dedicated to promoting local beer culture all year long. Philly Loves Beer, or PLB, will host a flannel fashion show as its first fundraiser next month.
Porter Me Another

Ecliptic Brewing in Portland, Oregon, is set to begin bottling its award-winning Capella Porter, which will be released on January 19th. This epic beer won gold at the 2016 World Beer Cup, the US Open Beer Championships, AND the Oregon Beer Awards.
Hardcore Beer

Metal band Darkest Hour has teamed up with Washington, DC-based brewery DC Brau Brewing Co. to create a collaborative beer they've named Savor The Swill. The beer will be a German style Helles lager, because if a metal band is going to make a beer, it may as well have hell in the name.
Learn More
Beer To Buy: de Garde Saison Facile 750ml