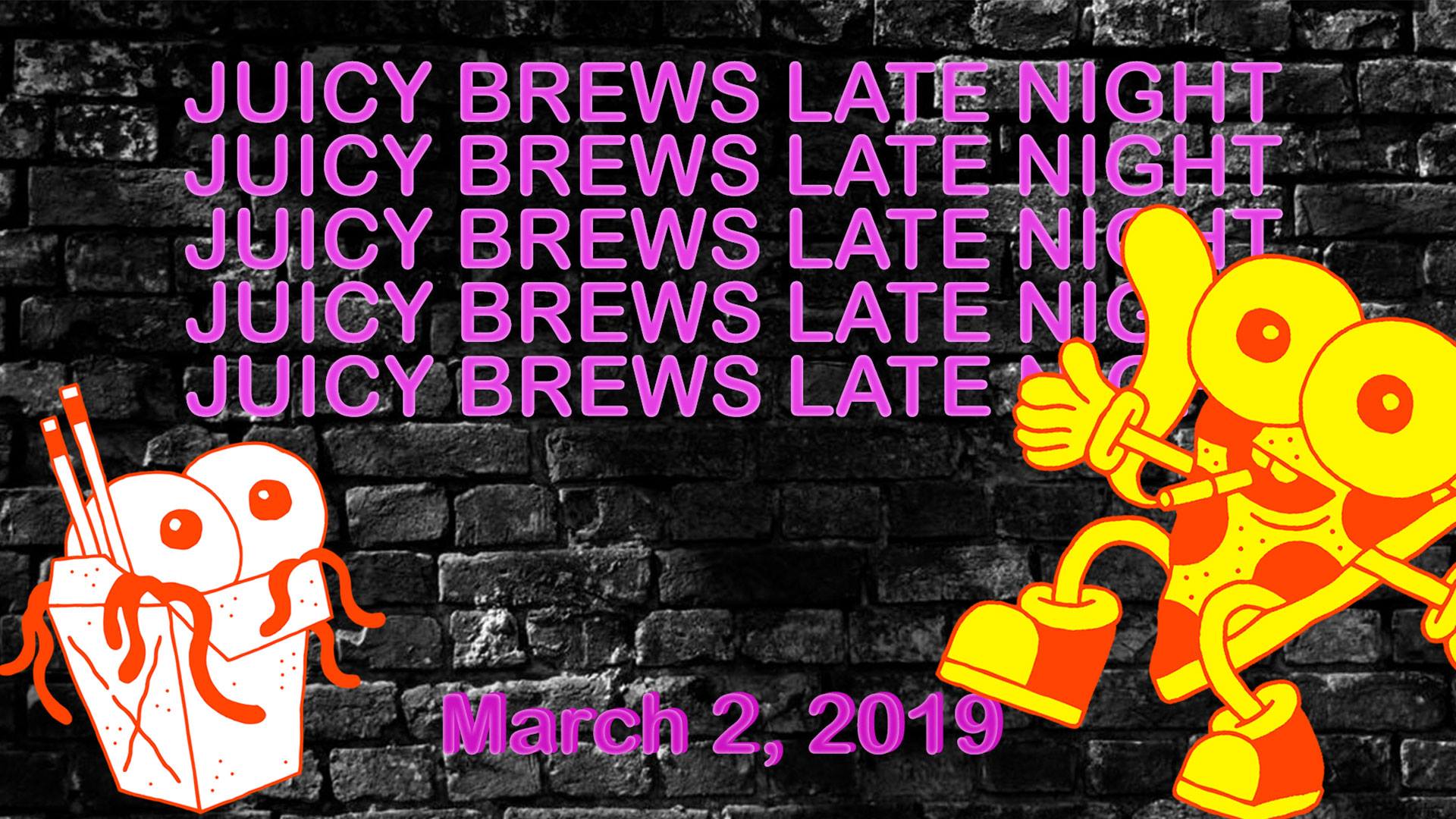 Editor's Note:
Tickets for Juicy Brews Late Night go on sale Wednesday, January 9, 2019 at 12 PM EST. Click here for tickets.
Although I'll tell literally anyone who listens (and oftentimes people who won't), a lot of people don't know I'm from Pittsburgh. They see my dark clothes and current address and assume I'm from New York City. But I was born at Magee-Womens Hospital in Pittsburgh, Pennsylvania. I spent 10 years in the South Hills neighborhood of Pittsburgh, and another two in Shadyside. I love the Steelers and the Penguins, and I use every opportunity I get to speak positively about the Steel City, and the way I've seen it change over the last two decades.
One of the biggest ways the city has evolved is in the number of young, creative, and independent food and drink entrepreneurs. Last year, I named Pittsburgh as one of Hop Culture's "Top 5 American Beer Cities We're Excited for in 2018", and I haven't been disappointed. Dancing Gnome, Voodoo, Brew Gentlemen, Grist House, Hitchhiker, Strange Roots, Cinderlands, and many more have all made an incredible mark on the city.
If you haven't heard of Cinderlands, you're about to. Although they're fairly new to the scene, their head brewer has an impressive resumé, and their food stands out even in a city of known for its food. Red lentil falafel, lamb bulgogi, brisket. I'm personally a fan of their Diner Burger, which I think is one of the best in Pittsburgh.
I first had the opportunity to interact with co-founder Jamie Warden in February of 2018, when Cinderlands came to the Juicy Brews Hotel Party. We got along well, and it wasn't long before he let me know a little secret — Cinderlands had bought a former Spaghetti Warehouse in an area of Pittsburgh called the Strip District, and they were planning to build an expanded brewpub and production facility. In barely a year, they'd managed to outgrow their original space.
I thought it was a great idea, and not just because I wanted to get that Diner Burger without making a reservation. The expanded facility gave Hop Culture and Cinderlands the opportunity to throw a beer festival together, with Cinderlands providing the space and food and Hop Culture bringing in some of our favorite breweries from around the country. Together, we settled on a "Late Night" theme — low lights, soft music, and a menu that includes chicken parm bites, pastrami tacos, and, just for fun, duck confit between two pancakes. Vegetarian options will also be available.
I'm always excited to go back to Pittsburgh, but I'm particularly excited to head back for Juicy Brews Late Night. We'll have two sessions of 300 people each and some rad breweries including Brewery Bhavana, Calusa Brewing, Dancing Gnome Brewing, and Hudson Valley Brewing, among others. Oh, and did I mention the food?
Tickets go on sale Wednesday, January 9, 2019 at 12 PM EST. Click below for more information.
Liked this article? Sign up for our newsletter to get the best craft beer writing on the web delivered straight to your inbox.