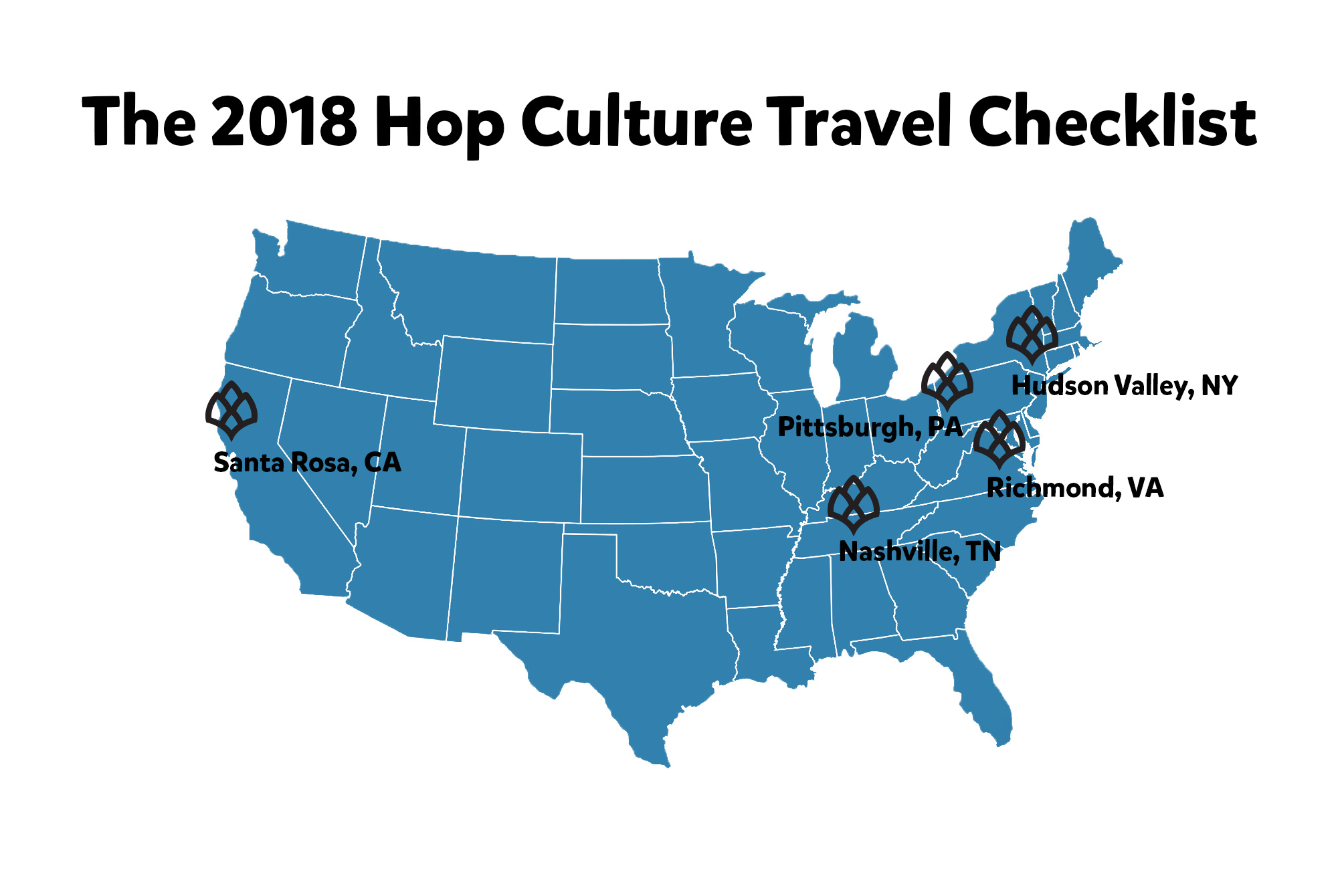 End-of-the-year lists are equally fun and daunting. We've been lucky to have some amazing beer made by talented breweries from across the country. The Hop Culture team traveled all over the globe in 2017: Richmond, Boston, Charleston, Denver, London, Paris, and beyond. Hop Culture has offices in two of the fastest growing beer scenes in the country: NYC and Pittsburgh. Picking our favorite beer cities? It was tough.
But, we were able to narrow it down to 5 cities/regions that did big things in 2017 and will do even bigger things in 2018.
Hudson Valley, NY
Start in NYC and hop on any train headed north. In around two hours, you'll have your pick of beer from: District 96, Industrial Arts, Equilibrium, Hudson Valley, Sloop, Suarez, and Plan Bee, just to name a few. I wholeheartedly endorse visiting any of those breweries, but what earned Hudson Valley a spot on this list is the level of support such a huge swath of locals show for even the most untested breweries. The majority of the names on that list are two years old or younger. But go to any of these spots on the weekend and you'll see a paradox; the trip there will take you through untouched landscapes and sleepy towns, but open the doors to the brewery and the place will be packed with people from all over the region, including some car-less tourists from the big city.
The region is a beer incubator, large in size but small in feel, and with a laser focus on creating a drinking experience that harnesses the best aspect of New York's Hudson Valley: it's untamed beauty. — J. Travis Smith
Pittsburgh, PA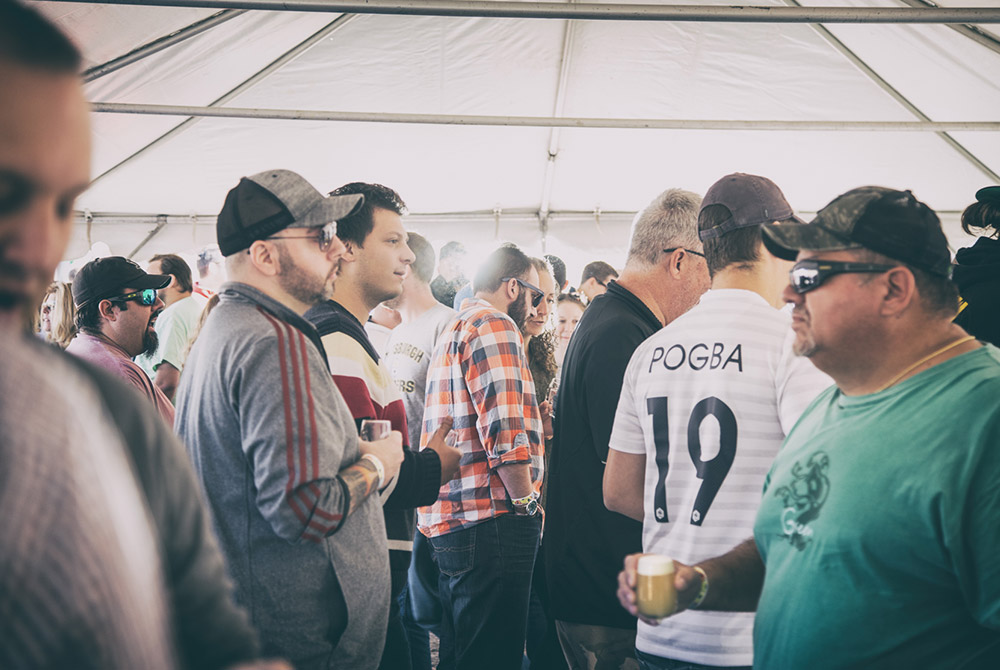 For years, we served as unofficial ambassadors for Pittsburgh, convincing baristas, mailmen, and fellow bus passengers that our hometown was cool. Finally, the city has caught up with our perception. Consistently topping lists of America's Most Livable Cities, the East Coast (er, Midwest?) steel town has come into its own. Great restaurants, cheap real estate, and — best of all — incredible beer.
You can't throw a stone without hitting a nationally recognized brewery like Dancing Gnome, Brew Gentlemen, Voodoo, or Draai Laag, or one of the neighborhood joints like Grist House, East End, Hitchhiker, Roundabout, or Hop Farm. Newcomers Mindful Brewing and Cinderlands recently added a much-needed infusion to the city's brewpub scene, and Steel City Beer Distributors is poised to bring the latest and greatest into the City of Champions. Already home to Uber, Google, and Facebook's Oculus — and with rumors of Amazon circling the city — it's only a matter of time before the floodgates open on one of America's best-kept secrets. –Kenny Gould
Richmond, VA
If this is the first time you're hearing about how dope Richmond's beer scene is, then you've been missing out. The beer is both delicious and diverse. Breweries like The Answer, The Veil, and Triple Crossing are pumping out some of the juiciest, tastiest IPAs on the East Coast. Hardywood's Kentucky Christmas Morning is one of the best beers I had this year. Vasen, a brewery which launched without a single IPA, boasts a cozy Sweden-by-way-of-Colorado aesthetic and produces unique styles like American pale saisons and their "Walrus" series. Head to Richmond, get some Pho ga at Mekong, tell An Bui we said hi, and enjoy some juicy brews. We'll be saying, "I told you so." – John A. Paradiso
Nashville, TN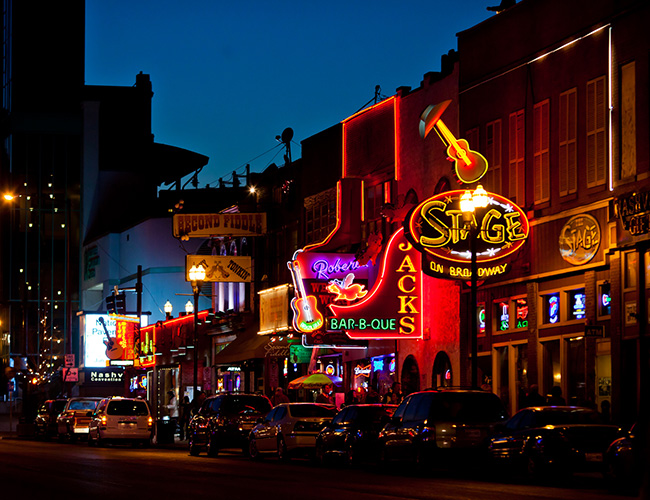 With a storied reputation as a city abundant with country twang and cold bottles of the Champagne of beers, the Music City has started singing a new tune lately. Stalwarts like Yazoo Brewing Company, whose founder Linus Hall began brewing after ordering a homebrew kit from the back pages of Rolling Stone in 1993, built some of the first craft beer roots in the city. Within the last five years, rookies Tennessee Brew Works and Jackalope Brewing Company have embraced and reveled in the core community of Nashville. Adopting the Volunteer State's motto, Tennessee Brew Works gives back by maintaining its status as one of the most eco-friendly breweries in the country. Its 25-barrel brewing system uses 50% less water, 20% fewer raw materials and 20% less energy.
At Jackalope Brewing Company brewmaster Bailey Spaulding pays homage to the state with little flourishes such as using local flaked rye in the Rompo Red Rye Ale. Embracing styles across the pond, The Black Abbey Brewing Company streams inspiration from Protestant reformer Martin Luther to concoct a series of Belgian beauties while Little Harpeth Brewing Company offers unique, expertly-crafted German-style lagers. At home in Nashville's Germantown neighborhood, the uber-popular Bearded iris spotlights hop-forward American ales and barrel-aged beers for an incredible one-two punch.
You'll find fresh pints from these breweries and more at a core of craft beer bars around the city. For the quintessential Nashville experience walk into Draft Magazine's 2016 best beer of the south selection: Craft Brewed. You'll find tabletops littered with takeout from a couple hot chicken places down the street and empty glasses laced with one of the stellar local choices from the tap lineup. Although rooted in music, Nashville's prosperous craft beer industry promises to keep hitting those high notes well into the next decade. – Grace Weitz
Santa Rosa, CA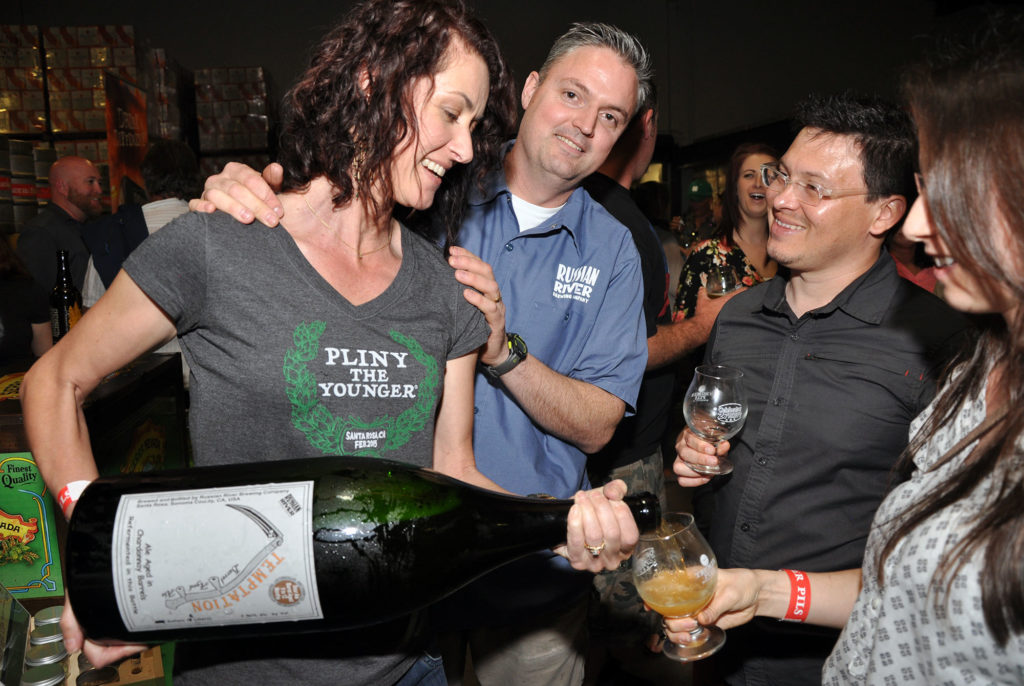 San Francisco has a much-lauded beer scene, but we enjoy the more relaxed atmosphere of Santa Rosa, an hour's drive north. Famed for its wineries as much as Russian River, maker's of Pliny the Elder, the small town has so much more to offer. Hen House makes terrific beer, Barrel Brothers has an interesting origin story, and Cooperage Brewing Company has one of the coolest taproom's we've seen. And then there's Bottle Barn and nearby Beercraft, which has the largest and most carefully curated selection we've ever seen, respectively. While you're up that way, check out Sonoma wine country, or stop in to the Charles M. Schulz Museum and Research Center to learn more about the Peanuts. We hate to be cliché, but Santa Rosa is truly a feast for the senses and a beer-lover's paradise. – Kenny Gould