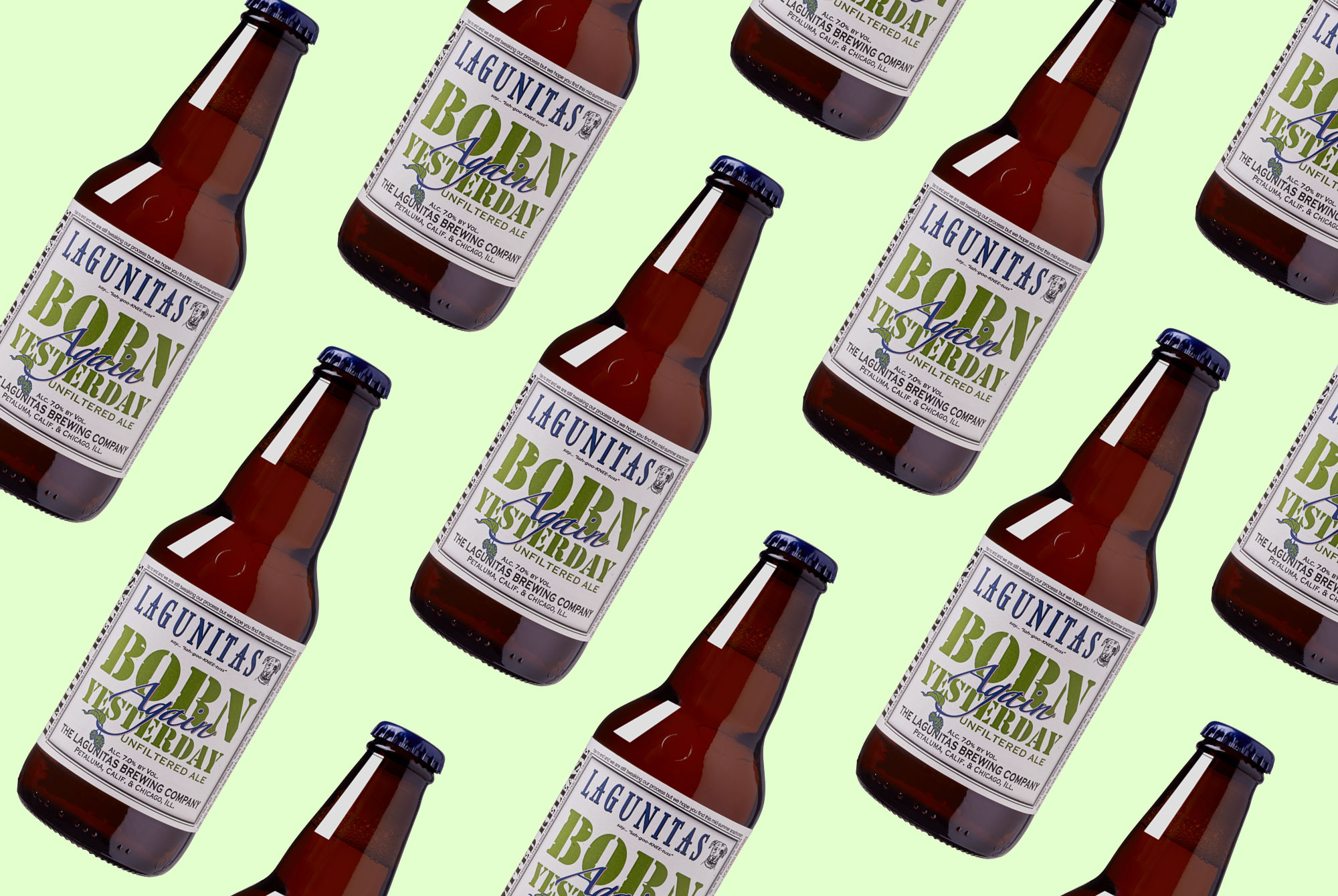 If you're a fan of hoppy beers and spend much of your time in taprooms or reading about beer on the Internet (like me), you've no doubt been bombarded by dry-hopped beers. Dry-hopping involves adding dry, processed hops during the fermentation phase of a brew to enhance aroma, and by proxy, the flavor, without adding bitterness. (Lots more on that, here.)
What you're likely less familiar with is the process of wet-hopping a beer. When a beer is wet-hopped, hops fresh off the vine — it's actually "bine," but that's a story for another day — are used in the brewing process, imparting a dank, earthy, and exceptionally fresh quality to the beer.
While dry-hopped beers are now everywhere, wet-hopped beers are harder to come by. The reason is straightforward: hops are a seasonal crop. Beers that depend on fresh rather than processed hops can only come out immediately following each year's harvest. Or so I thought.
Founders Harvest Ale is a popular example of a wet-hopped beer, as is Lagunitas Born Again. Both are typically available in or around October of each year. But this restrictive release window may be disappearing. Recently, Lagunitas released a new beer called Born Again Yesterday., which, by effectively keeping hops "wet" all year long, could turn the whole process of wet-hopping on its head.
From Lagunitas:
To figure out this brand new wet hop preservation process, we had to forget everything that we already knew about how hops are processed and preserved. We tried 5 or 6 different things to try and achieve this process (some of which failed miserably), then we discovered a relatively simple process that deliberately did all the things that the textbooks told us not to do.
This new proprietary process involves a lot of time and money, and even more thinking about hops and freshness in new ways. From all of this, we found a brand-spankin'-new way to preserve the hops, fresh from the Yakima Valley trellises, first born during harvest season into the Born Yesterday last fall, and reborn into this scary new next step, the Born Again Yesterday Pale Ale, six months later, to the beer in your hands today.
The words "proprietary" and "expensive" don't elicit much confidence that this technique might become commonplace — at least not yet — but still, consider this a win for fans of fresh beer everywhere.