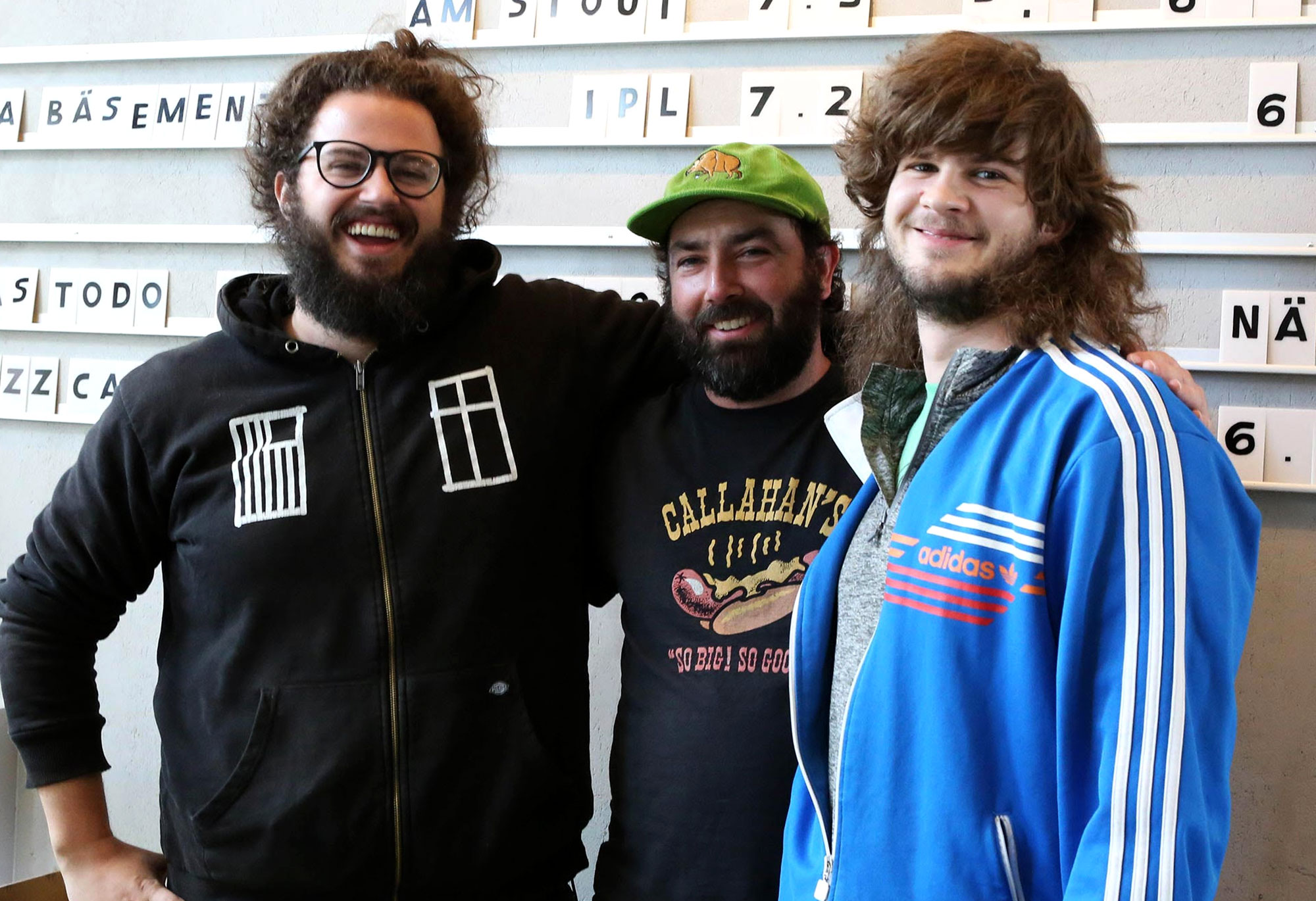 Photography by Kenny Gould
Greetings from Pittsburgh.
The weekend saw us in Columbus, Ohio. The most underrated craft beer destination in the country? Maybe. Definitely an under-appreciated scene.
Our first stop was at Hoof Hearted Brewery and Kitchen, where we met with co-founder Trevor. Also joining us were Braydon, his operations manager, and Braydon's younger brother Blake, who sports a mullet straight out of Slapshot. The dudes were beyond chill. None of them went by their real names; Braydon signs his emails Yann Bandaña; Blake told me to call him "Rig"; and Trevor was, at different points during our interview, "Mom," "Mad Dog," "Who the Hell is Rick?" and "Gus Applejack, Private Investigator."
Hoof Hearted mixes '80s culture with fart-jokes (said quickly, "Hoof Hearted" sounds like "Who Farted"), a seemingly-incongruous combination that, when combined with world-class Northeastern-style IPAs, makes for one of the most irreverent and amusing experiences in drinking. These guys take beer seriously but know how to laugh at themselves.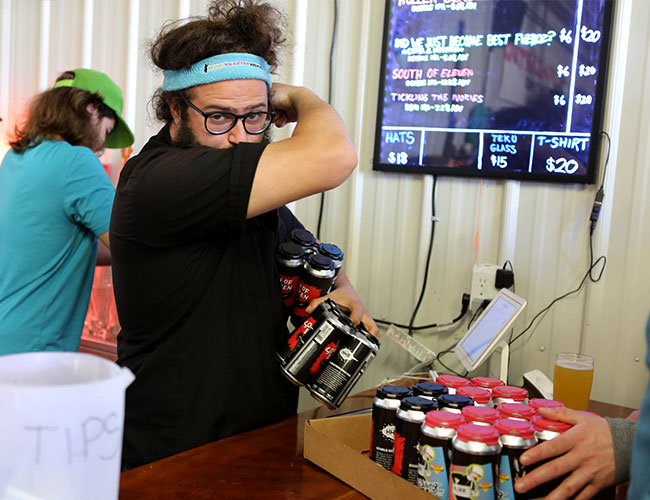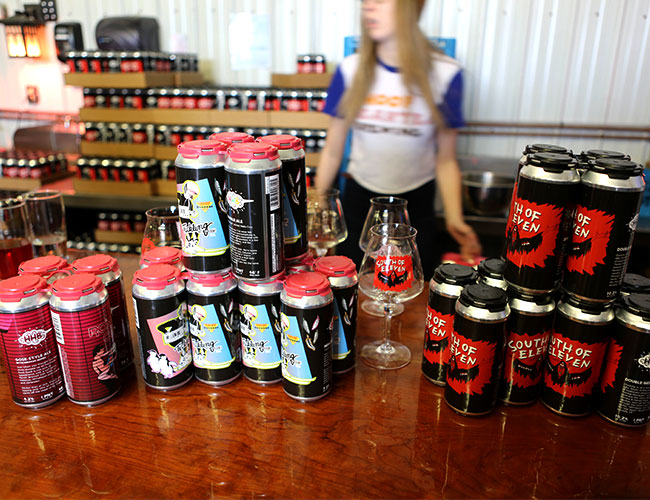 Although we heard varying reports of exactly how many breweries were in the city, everyone seemed to agree that it was somewhere between 33 and 45. And yet, each one has its own niche; each of the 7 taprooms we visited were packed. On Sunday, people drove from as far away as Indiana for Hoof Hearted's release of South by Eleven, a double IPA.
We need to go back. Even at Hop Culture speed, there's more to Columbus' craft beer scene than any mortal could hope to experience in a single weekend. Until then, we're at the Craft Brewers Conference, which takes place in Washington, D.C., today through Thursday. Might have to make a trip down to Aslin and Ocelot while we're in the area…
Stay strong, stay true, stay fresh, stay fly,
Kenny Gould
Editor in Chief
What We're Reading
"Get some craft brewers together, and they'll tell you that if we continue down this path, we may be witnessing the beginning of the end of the American craft beer revolution." — Jim Koch in his The New York Times Op-Ed entitled "Is It Last Call for Craft Beer?"
Good Beer Hunting responded with annotations of the op-ed, highlighting potential red flags "considering its timing and placement." "The same day Koch's op-ed ran in The New York Times, Boston Beer's stock price dipped to $137.65, its lowest point since January 2013," writes Bryan Roth.