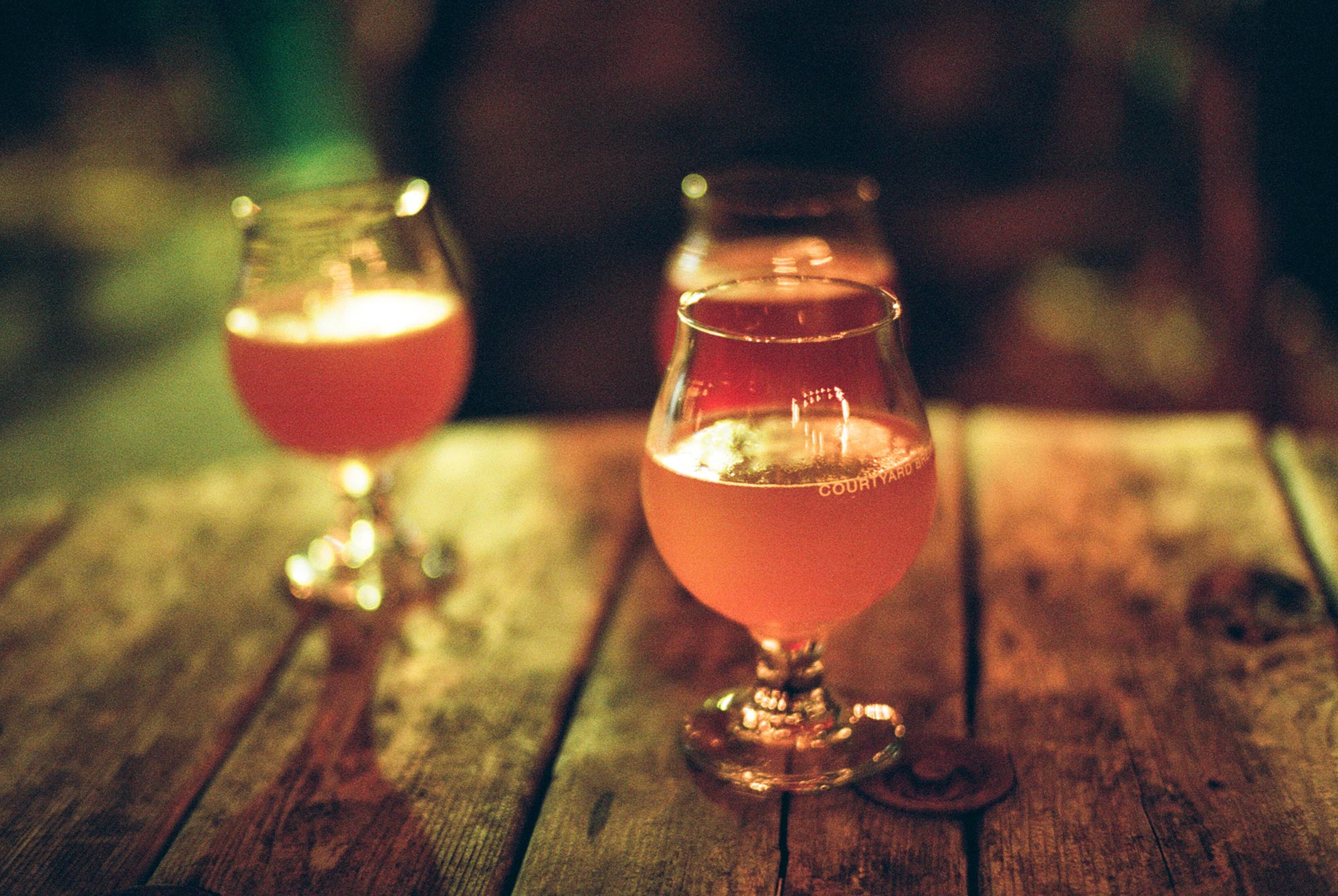 Photography by Benjamin Pratt
After a whirlwind tour of DC last week, I got a few days of downtime during which I passed my master's thesis board examinations. The final project, The Future of Beer, is a collection of humorous, fictional short stories about the beer industry.
Last week, I also finished reading Shoe Dog, the autobiography of Phil Knight, the man who started Nike. It's a phenomenal book for any entrepreneur and was a huge inspiration for us at this stage in Hop Culture's life cycle. It was perhaps most interesting to see that even Nike—a household name across the world—continued to struggle until fairly recently. Phil Knight's perseverance, honesty, and humility make him a great role model on our quest to become the internet's resource for craft beer news, stories, interviews, and profiles.
But there's no rest for the weary! A day after I passed my thesis board, I drove from Pittsburgh to the Big Apple.
In many respects, Hop Culture got its start in Manhattan. Both my co-founder and I used to live and work full time at a Manhattan-based publication called Gear Patrol, where we learned how to put together an online magazine. The city's myriad craft beer bars and bottle shops provide enough rare suds to make any fan salivate, and the focus on food and nightlife contribute to one of the country's strongest craft beer cultures.
First on our agenda was a meeting with Heather Lewis, aka @beerbitty, aka Operations Manager at Brooklyn Brewery. We've been a fan of Heather's for a while, but this was the first time we actually got to meet face to face. Give her a follow on Instagram and keep your eyes open for some Hop Culture x @beerbitty collaborations.
The rest of the week is going to go quickly — we have meetings scheduled with colleagues old at new at publications ranging from beer to gear to fashion to women's interest.
Then maybe I'll take a nap. Doubtful.
Stay strong, stay true, stay fresh, stay fly,
Kenny Gould
Editor in Chief
What We're Reading
"So that morning in 1962 I told myself: Let everyone else call your idea crazy . . . just keep going. Don't stop. Don't even think about stopping until you get there, and don't give much thought to where 'there' is. Whatever comes, just don't stop." — Phil Knight, Shoe Dog