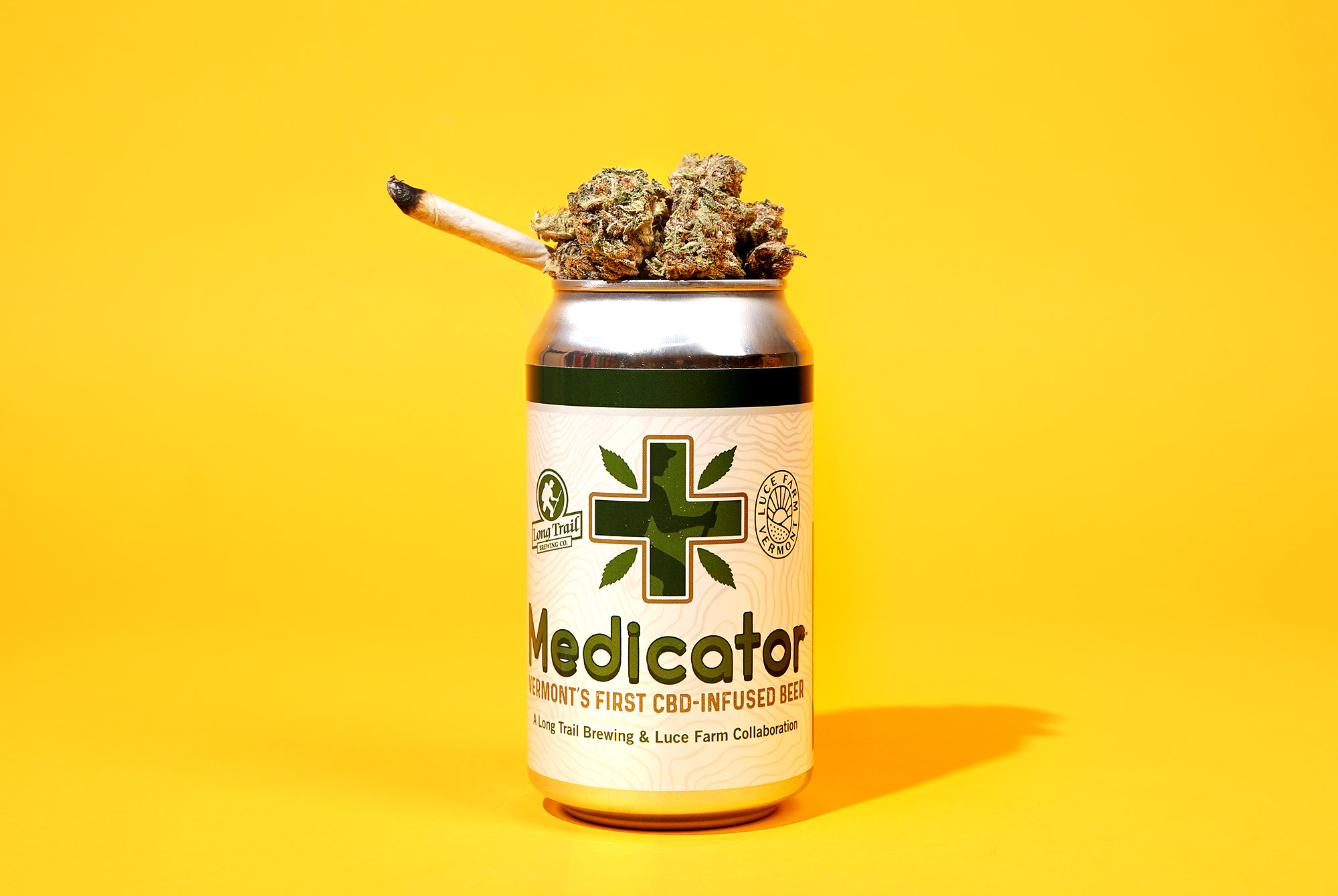 Medicator at a glance:
Long Trail Brewing Co. collaborated with Luce Farm, which grows hemp plants, for this beer.
A pale ale/IPA hybrid with Columbus, Citra, and Mosaic hops plus terpene compounds and CBD oil extracted from hemp plants.
ABV: 6%
Due to intervention from the DEA, Long Trail Ale is no longer brewing beers with CBD, which is a schedule 1 drug.
Why you should care:
CBD-infused beer is a tricky subject. CBD, or Cannabidiol, is one of the compounds found in cannabis plants, namely hemp or marijuana. Unlike THC, CBD does not possess any psychoactive properties and is, therefore, more or less legal in most states. However, the DEA views CBD as a schedule 1 drug, making brewing beer with CBD incredibly difficult.
Long Trail Ale chose to call off production of Medicator due to the DEA's ruling, and has no plans to brew the beer in the future. Other breweries have run into similar issues. Down the Road Beer Co. from Everett, MA tried to brew a session IPA, Goopmasta, infused with CBD and was told by the ABCC that, despite Massachusetts legalizing the retail sale of cannabis, "it will remain unlawful to manufacture and/or sell alcoholic beverages containing any cannabinoid extracts, including tetrahydrocannabinol ("THC") and cannabidiol ("CBD"), regardless of whether it is derived from the cannabis plant or industrial hemp." Violation of this could have resulted in Down the Road's brewing license being revoked.
Other breweries have managed to produce limited runs of CBD-infused beer in the past, like Lagunitas' cannabis ale, SuperCritical. Dads & Dudes Breweria, a brewery in Aurora, CO, at one time brewed a CBD beer and is now suing the feds after being told they could no longer brew it.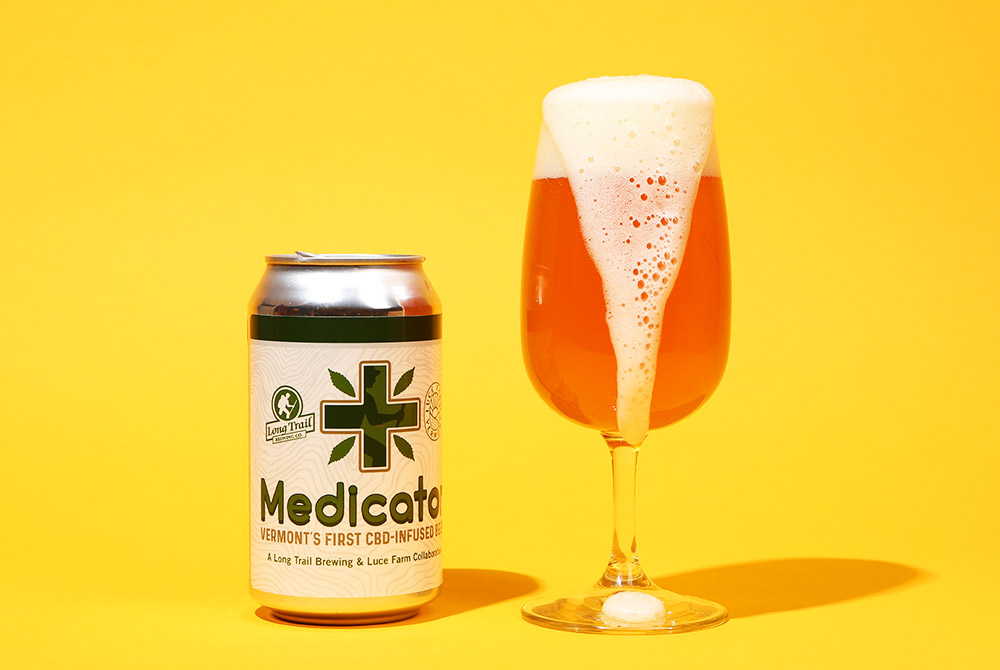 What it tastes like:
Earthy, resinous, and a little bitter.
The beer has a burnt orange color and a very slight dank smell. Not as dank as you'd expect from a CBD-infused beer.
Perfect for long hikes in the woods of Vermont. Or late nights writing beer reviews.
The fact that it's a pale ale/IPA hybrid shows through in its mellow ABV but strong hop character.
It doesn't exactly "taste" like CBD–and maybe it was just a placebo–but there's definitely a calming effect going on here.
Where to get it:
Long Trail Ale's Medicator has been pulled from shelves and the brewery doesn't have any plans to brew this beer again. However, if federal legislation on CBD ever changed, we could see more CBD beers popping up, and remaining, on shelves.
Bottom line:
This beer is truly unique. It certainly isn't the best beer from Long Trail, but the pale ale/IPA hybrid delivers some easy drinking hops, and it's not every day you get to have CBD in your beer. Unless there is major CBD legislature reform, it's unlikely you'll find this beer again. So if you happen to have any cans left, we'd recommend drinking it now and hoping Jeff Session cools down about weed.
Lookin' for some 4/20 friendly gear? Hit up the Hop Culture store on 4/20 for a special merch drop